*CLICK*



to PRINT
This Page


---
"Tobacco Road" Zapped

- BANGKOK's FIRST 'BAR BIER' AREA GONE




For bar owners at the Soi Zero Night Entertainment Area (Tobacco Road) , the waiting (and waiting, and waiting) is over. On 01 June, hours after we went to press last month, the Department of Legal Enforcement posted notice to all within the Soi Zero premises to vacate forthwith, - (see 2nd photo, below). By the 9th of June, all had complied - leaving the former Expat Night Entertainment Area a ghost town.



First In, Last Out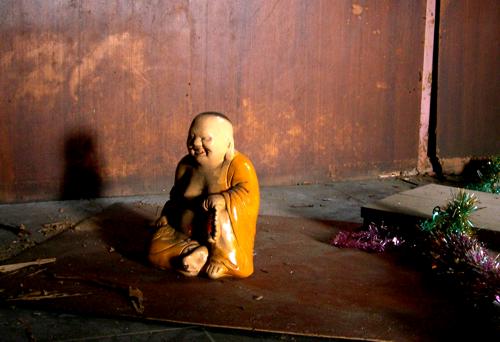 The last item remaining in this recently vacated bar is this Chinese 'Happy Buddha' effigy.

TOBACCO ROAD


This Bar Beer Area, 'born' in 1988, was known originally as Tobacco Road , it was also known variously as Soi Rot Fai, then Buckskin Joe Village (at two different stages), Soi Machim , the Bangkok Night Plaza Bar Beer Center & Night Market (try telling that to a taxi driver), and most recently, Soi Zero.



Walking Papers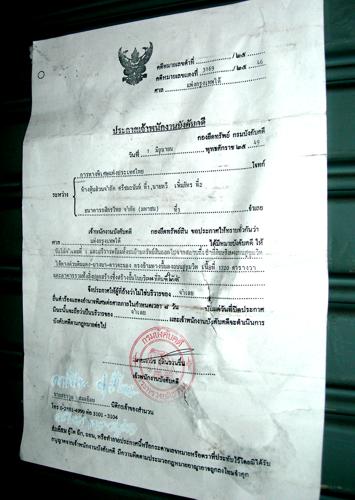 Perhaps the most common Sign Of The Times in recent years is the closing down of another Bar Beer Area. In summary, the above court order, from the South Bangkok Civil Court, cites the original case from three years ago, and says that the Expressway Authority of Thailand's suit to evict the defendants from Expressway lands shall be upheld, and the defendants, (Sri Chamanant Ltd., a private individual, and the Kasekorn Thai Bank), shall vacate the premises below the Expressway at this location. It was posted conspicuously at Soi Zero on 01 JUN 2006 by the Division of Legal Enforcement, Department of Justice.
(.....The Kasekorn Thai Bank ??)

TOBACCO ROAD


But the handwriting on the wall at Soi Zero had been there for a full 2 1/2 years - we had received the buzz from several of the expat bar owners as early as December 2003, who asked if we knew of other bar beer areas with properties available. (Our Rumor Of The Month in January of 2004 read:

"When the current lease holder at Soi Zero (Tobacco Road) is terminated in January 2004, the Government (owners) will close it down instead of reissuing new lease documents."

MIDNITE HOUR has prepared a Photo Essay and added the final chapters to our Thumbnail History of the Tobacco Road Night Entertainment Area. For those who would like to read (and view) further, click on the link immediately below.




---
Day Dancing
- PATTAYA's AFTERNOON A GO-GOs
Pattaya's
Nightlife Scene
not only dwarfs
Bangkok's
in sheer numbers, it has another dimension unseen in
Bangkok
- daytime
A Go-Go
dancing. To be sure, only a small percentage of the
A Go-Go
bars are opening in the afternoon (most open at 2:00 to 3:00 p.m.), but there are enough of them around - if you know where to look - to indicate that the
farang
locals and tourists do in fact have an appreciable "
afternoon appetite
" for what is otherwise referred to as "
Night Entertainment
".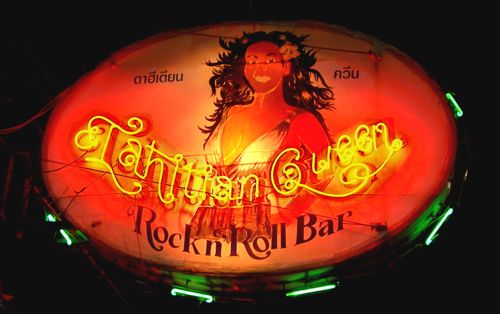 Tahitian Queen is the "Grand-daddy" of them all when it comes to daytime A Go-Go - which shouldn't be surprising, considering it is the oldest A Go-Go bar in Pattaya. This bar sets the standard by which the other afternoon A Go-Gos are compared. Located in Central Pattaya on Beach Road.
MIDNITE HOUR
has recently (last week) completed a survey, for the most part, in the
South Pattaya
area, and we have selected a few afternoon
A Go-Go
bars which might be of interest to the reader.

---
Pattaya Ascending
- PATTAYA LEAVES BANGKOK BEHIND

As if further proof were needed that
Bangkok
is in relative decay,
The Roof
, recently opened on
Walking Street
. Having taken a page out of the upstairs
Russian Bar
format across the way, they have brought
"window dancing"
down to the Ground Floor. -And, yes, they are '
coyote dancers'
, and if you buy them a drink, they will dance at your table, or barstool until they collapse in a pool of their own perspiration. For better, or for worse, this is an innovation that
couldn't
happen in
Bangkok
- and it is gathering a lot of attention.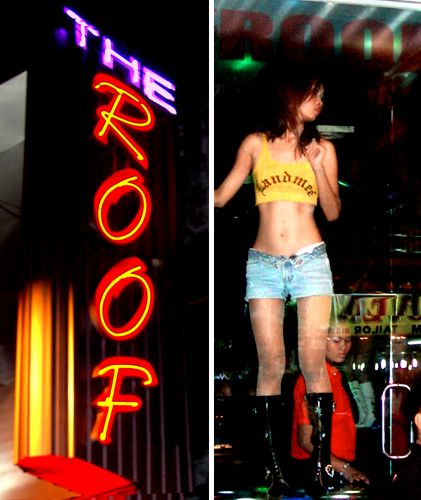 How Much Is That Dolly In The Window? We don't know, but if you want to take her out for a walk, you'll have to pay an 800 Baht escort fee to get her out the door.

Covent Gardens
, already home to four
A Go-Go
bars, now has a
5th
- the
Images A Go Go
opened this June. It is an upstairs-downstairs place, still smelling of fresh paint when we visited. But this is not the
NEWS
at
Covent Garden
this month..... What is happening behind the scene -
literally
- is immediately behind and adjacent to
Covent Gardens
, they are in the process of demolishing about 15 - 20 homes and other structures to make way for an expansion project on the order of twice the size of the original, now existing
Covent Gardens.
The
Sales Office
is open, and
12-year leases
are going for
6.5 million baht
- and the buyer will have the option as to whether it will be an
A Go- Go
. Expected completion - mid-2007. Get 'em while they're hot.


---
---

Historical Minutiae Dept.
ASK US (ALMOST) ANYTHING


The Teen Massage

"Hello,
Has that .... massage parlour 'Bangkok Teen', closed down? Now the website shows the message Closed'. Does this just refer to the website, or the (God Forbid) parlour itself?
David"

Greetings;
The
Teen Massage
(old website name 'Bangkok Teen') on
Soi Dead Artists
has not closed down, But they do have a new website address
( http://www.geocities.jp/bkkteen/ )
and a brand new bit of neon - both of which are more
Japanese
oriented. They also now have a new branch on
Sukhumvit Soi 24
.
---
? ASK US (ALMOST) ANYTHING !
We can answer virtually any (reasonable) question on the Expat Night Entertainment Scene in Bangkok - be it Historical or very recent. Send us an e-mail and we will do our best to answer you soonest.

'Boge' Hartman
Historical Research
* Zootramp Publications

---
---


- In the LAND OF SMILES -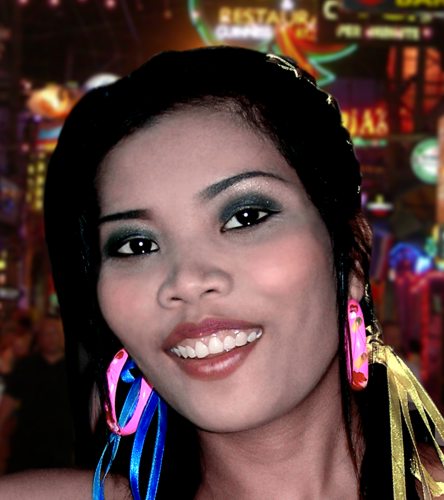 This month the MIDNITE HOUR awards the "Thai Smile" to a young A Go-Go dancer working near Walking Street, South Pattaya.


WALKING STREET, SOUTH PATTAYA

---
---

M IDNITE HOUR presents our monthly recap of the
NEWS on Bangkok's Expat Night Scene.
Let the July 2006 Follies begin...


Back in April, MIDNITE HOUR noted that the hammers and saws were flying in the recently closed G.T. Color Lab, and that we would give you a come-back. Early this last June, the Xtra Time Bar rolled up it's green shutters revealing a very comfortable Lounge Bar. Every time we have been by, it has been full - we will have to test-drive the place this coming month. Also run by Vinai. Do what you do, do well....

PATPONG I


A couple of months ago, we included a photo of the Patpong II sign, which looked like it was on it's last legs. This month we include a photo of the Patpong I sign, which is in almost as great a state of disrepair. We thought it worth including in the Historical Archives before someone takes it down, or replaces it.

PATPONG I


Back in February of this year, the King's Lounge (2nd fl, Soi Bookstore) closed for the umpteenth time - a perpetual failure for all the right (wrong) reasons. A few days ago, the Tip-Top 2 Restaurant opened there and they may have a winning combination. Although advertised as a "Restaurant", it is not - it is a Poolbar Lounge, with music quiet enough to carry on a conversation. There are hostesses, but no hustle, no hassle. Oh, and if you are hungry, you can order from the regular Tip Top menu, at regular prices. On asking the manager the obvious, he confirmed that the original Tip Top is in fact a King's Group property.

PATPONG I


The SuperStar's Tiger Beer rep escapes the raucous rock 'n roll by stepping out onto the sidewalk for a moment to make a quick call.

PATPONG I


The King's Castle I A Go-Go is the latest King's Group Nitespot to spruce up it's neon. Lookin' good.

PATPONG I


Well, the wait is over - the
Bar & Pub The Pink
, which you knew as
The Pink Panther
, has been reopened as just plain
Pink
. No
A Go-Go
, however there is a wooden dance floor, and there are
hostesses
in hotpants, halter tops and boots who either are, or are not
coyote dancers
, depending on who you ask. There is also no "upstairs" any longer - at least for public use. Although it is open-sided, and open fronted, it is still being air conditioned - a growing tendency these days : how economical can that be....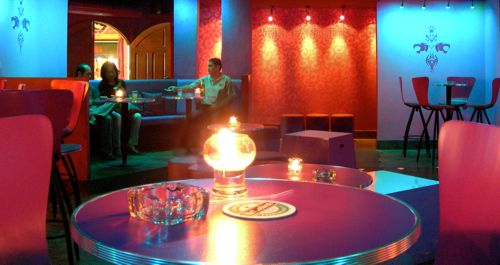 A comfortable lounge, with the subtle Pink Panther graphics worked into the decor. We were told, quietly, that they would be reverting to their original name in the near future (in spite of the Thai signage which confirms the name to be "Pink".)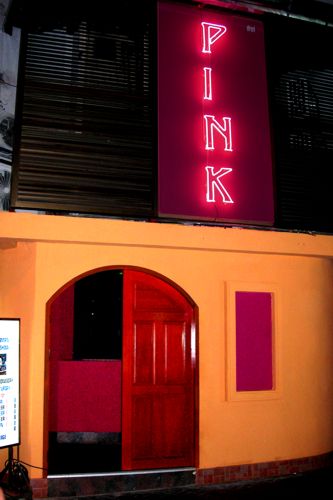 This is a shot of their new corner doorway (there are two others), showing off the new "Pink" neon.

PATPONG

II



Immediately next door, is another brand-new and very well-appointed
Poolbar Lounge
, also open-fronted and air conditioned (using air curtains to help contain the cool air). The owner says he will name it either
Bangkok Bar
or
Vodka
. He says he is leaning toward
'Bangkok Bar'
, nevertheless, we thought
'Vodka'
was the catchier name. Wait and see.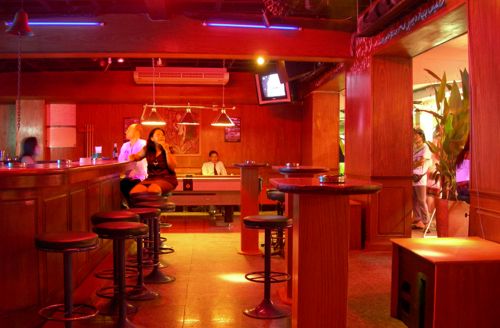 A view across the front of the bar from the lounge area. the single pool table at the far end.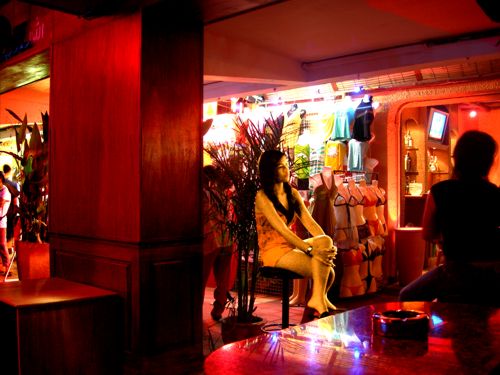 Looking out the open front at the sidewalk, and beyond. A PR hostess waits to greet incoming customers.

PATPONG I I


It looks like the fat lady has sung at the
Century
(4th fl.,
Cosmo's stairwell)
. Open in December 2003, it was a late night (mostly local) venue - never really that busy. Just to be sure, we will check back this month to see if they have reopened - as sometimes happens with these quieter, out-of-the-way
Nitespots.

PATPONG I I


We swore we would not mention the
bloody World Cup
, but to ignore it would be to ignore the significant impact that it has had on the
Night Entertainment Scene
. While many of the bars have suffered, others hastily found an
English
language broadcast by which to draw
expat
customers out of their homes. Other
Night Venues
, such as pubs, have done a land-office, SRO business on the night of the big games. Below, the
Tilac Bar
entertains outdoors with the
England-Argentina
encounter.

SOI COWBOY


The
Kanjana Bar Beer's
entire frontage on
Soi Cowboy
is blocked by
motorcycle taxis
-And as can be seen, by the
motorcycle louts
themselves. It's a wonder the
bar beer
is still in business. We don't know why the authorities haven't done something about this ! (Yes, we do....)

SOI COWBOY


The
Morning Night
day-and-night
bar beer
is giving a boost to the
Hillary Bar II
, just down the soi, who will be hosting the
Thai
"Folk" group
Carabao
this Sunday (2 July).

NANA PLAZA


The 3rd floor
Hollywood Strip Rock & Roll
has refurbished it's neon. It now reads,
Hollywood Strip Dance Theque Coyote Dancers
. We stuck our heads in last night, and we saw the same old
A Go-Go
- guess you could say, "
Same-same, only same- same.
" The term "
coyote dancing
" is going the way of "
Sky- Lab
" - no one really knows what it means, but everyone likes to be seen using it....

NANA PLAZA


The
Pretty Lady
has gone sideways again. According to a flash report from
Dave the Rave
, the partners are feuding yet again. Let's hope
Pretty Acts
gets their act together sooner than later.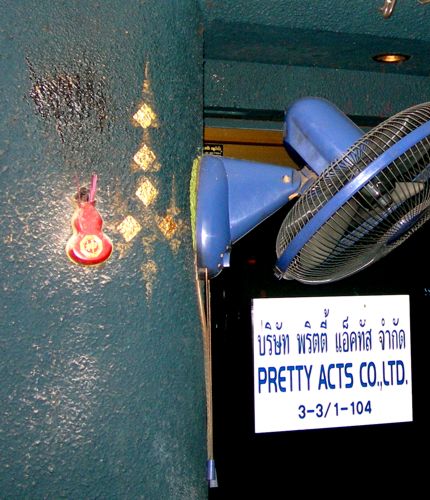 NANA PLAZA


The Arsom Sabai Thai Traditional Massage has gone on the advertising offensive - they have 3 prominent new bits of neon to guide customers unerringly to their doors. As with most traditional massages in this area, there is sufficient ambiguosity to keep a wide variety of customers coming by They are located on Sub-soi 4, almost all the way down Soi Dead Artists, then turn right. Keep on a-slippin' and a-slidin'.

SOI DEAD ARTISTS


It took a while for the old Lucky Luciano Club digs to get off the dime, but someone is in there with hammers and saws creating a hell of a din. The sign (below photo) taped on the window is advertising for oil masseuses.... We'll lay a marker down on this one and get back atcha.

SOI DEAD ARTISTS


Mojo's has just finished a rather large expansion - they have taken over the next door premises (ex: Jina 33 Club) and drug all sorts of pool tables into it - we hadn't seen a round pool table before.... When those Night Entertainment Venues first opened along that row, the leases/ rentals were outrageously expensive; the rainy-season realities have probably started to settle in..... May they continue to prosper at the feet of the night-gods.

SOI DEAD ARTISTS


Club A has arrived (in the basement, next door to The Londoner Brew Pub in the old Matrix digs). The good news is that it is not the Matrix. The bad news, is that the "house band" (our use of the term, 'band' here strains credibility to the breaking point) was so loud that the waitress kindly, thoughtfully, suggested we order before going in. If you decide to go, take her suggestion to heart. The black-light bowling alley is still in operation, and at the back, the restaurant has a decent menu (where you should go in any case, if you intend to retain your hearing). Nevertheless, welcome to the briar patch.

SOI DEAD ARTISTS


The big news on the Soi this last month was the closing of Roxy Bar & Club. From all appearances they were on a roll, what with farang DJs, a 'cabaret' show, and their unique outside floor-cushion seating. Nevertheless, tank, they did. We hope they find things more to their liking a little further on down the road a piece.

SOI

KATOEY


The Xcentrix has given up any ghost of a chance they had of reopening after their January (this year) closure, and are once again making a concerted effort to sublease.

SOI

KATOEY

Door Art Of The Month
Award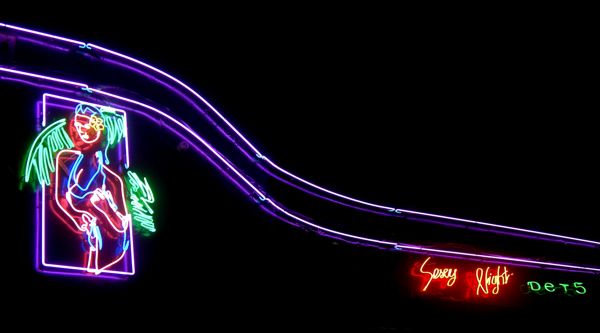 This month's
Door Art Award
goes to the
Sexy Night Det 5
. Of course, now that
Tobacco Road
has been demolished, you won't be able to see it (we thought we would attempt to archive it for posterity). They mentioned to us earlier last month that they would be relocating to
Sukhumvit Soi 8
, at the
White House
digs - we hope to drop by to say 'hi' in the near future.

TOBACCO ROAD


Flaming Moe's has changed hands, but it has changed from good hands to good hands, so if you are a Moe's regular, you can expect the same raucous times. The rock still rocks, and the roll still rolls.

QUEEN'S

PARK

PLAZA


The DC-10 II (2nd floor) has fired up the boilers and rolled out the red carpet once again. But this is a new mob behind the bar, so we can expect a change of neon in the very near future. Break a leg, ladies.

SUKHUMVIT 1 PLAZA


You just can't keep a good bar beer down. No sooner had Morgan Bar finished cleaning up the scraps across the way at Tobacco Road, than they dragged the sign over and up the stairs and continued to march. They had their opening night party on the 29th June and are welcoming all their old customers back to the trough. Let 'er rip, then...

SUKHUMVIT 1 PLAZA


Also gone, but not gone, is the Classic Bar Beer (those of you who frequented Tobacco Road will recognize the neon shingle). They have also picked up the manageress from the Wanida while they were at it. Pool Bar is also the modus operandi at this 2nd floor bar. Welcome to the other side of the tracks - you'll find the piranha-pool here much the same though....

SUKHUMVIT 1 PLAZA


Thai Thai Karaoke is definitely for Thai clientele - it looks more like a local restaurant than a karaoke lounge. It is located on the 2nd floor in the old Friends Bar digs. We understand they are under the same ownership as the Junk Pub, across the walkway and next door. Wish them well as they step into the line of fire.

SUKHUMVIT 1 PLAZA


Assuming the helm from First Avenue (which failed as a coyote dancing joint, then as a pool bar) is the Infinity. Pool Bar remains the operative descriptor here (1st floor). Welcome to the big uphill.

SUKHUMVIT 1 PLAZA


If you've seen less of the flower-selling, pickpocketting Brat Pack on Sukhumvit Soi 4 lately, it's because they have set up Field HQ at the top of Soi Eden . We snapped this photo moments after about a dozen urchins finished up their bowls of noodles, and started out from their dinner break onto Sukhumvit Road. They are still up to their old antics, by the way - the smaller children grab and hang on, while the bigger kids angle in to see how close they can get. A word to the wise - do not tolerate being touched - insist that they keep their distance. Yes, they do very plainly understand that, if told forcefully.

SOI EDEN


The Bar Lover Shot Bar is either being renovated or it is falling apart. Perhaps both. As we walked up onto the wooden 'porch" to check for signs of life, we nearly fell through the rotting wooden planks. Not even the street touts had any inkling as to it's future.

SOI TWILIGHT



The
Soi 7
Beer Garden
, formerly
Bier Garten
, has finished it's renovations (the first since they opened in the late 1970's) - and all is for the better. Keeping the same
European- Thai
menu, they have raised the ceiling height, left the roof open at the rafters and provided strategically located ceiling fans - and while they haven't stopped people from smoking, they have virtually negated the effects of secondary smoke. (The only complaint : when a monsoon squall hits, a fine spray finds it's way under the eaves and sifts down on the custom.) And although they stayed open for most of the renovations, we welcome them back to the sharkpool.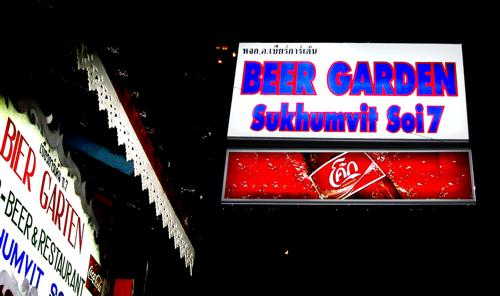 Check out the old and new neon. But as to whether or not it is Bier Garten or Beer Garden, we need only go to the Thai (on both signs) to see that the legal name is (and was) " Beer Garden".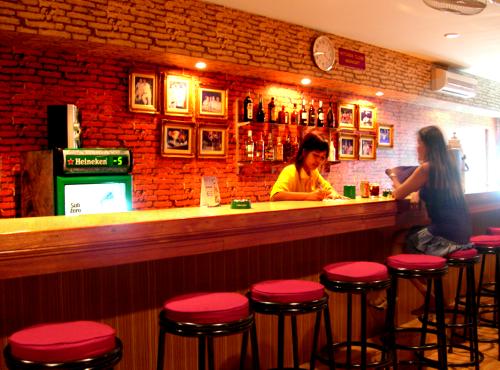 The new upstairs (rear) bar and dining room at the Beer Garden is air conditioned and much less noisy - for a quieter drink or meal, this is the place to be.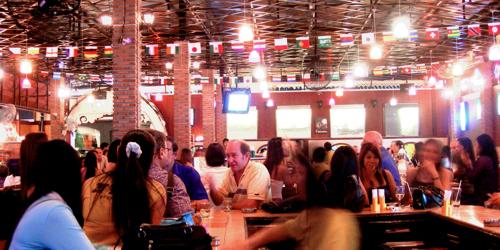 Downstairs, the Beer Garden modus operandi remains 'chicken farm' - it's just that it is a lot more pleasant to be there now with the new open layout and improved ventilation.

SOI 7 SUKHUMVIT ROAD




Gulliver's Traveler's Tavern
(just say '
Gulliver's
'), the younger brother of the one on
Khao Sarn Road
, is finally '
on the map
'. We visited soon after they opened, and things were quiet (yeah,
too
quiet), and we thought we saw all the ominous signs of negative
Location, Location, Location
. But that seems to be behind them now - they are staying busy day and night. With virtually unlimited real estate, they have the space to
properly
run half a dozen
pool tables
, operate a
dining room
and of course the main
sports bar
area at the entrance. They even have a
chess
room.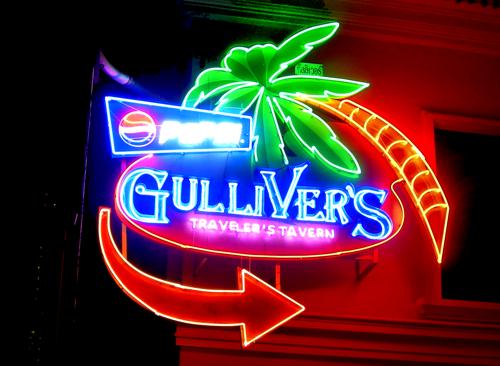 Although they have several bits of neon, this one is probably the most prominent - and the same as their neon on Khao Sarn.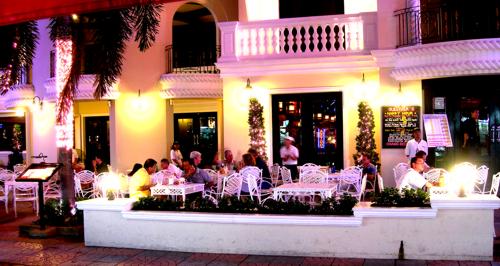 With the exception of Bangkok's early- onset Monsoon Season this year, Gulliver's outdoor dining and drinking area, (Soi-side as you are going in) is a most pleasant experience - even if only watching the passing parade.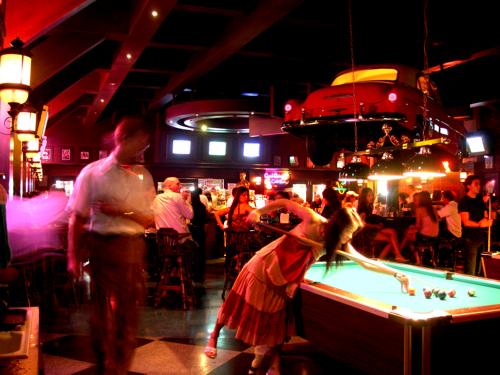 Looking at the front Sports Bar area from the centrally located pool area. Although Gulliver's is a day & night 'chicken farm', it also offers an expanded Night Entertainment format.

SOI 5 SUKHUMVIT ROAD


---

NO NEWS IS GOOD NEWS DEPARTMENT

(No News)
(No News)

---
VICARIOUS ART CRIMES # 11
MIDNITE HOUR's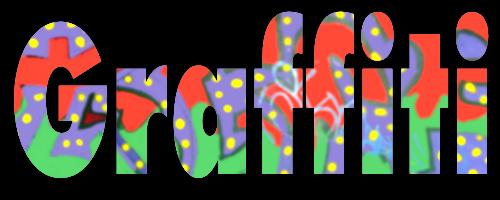 GRAFFITI IN THE NEWS -
Graffiti As 'Fine Art'
- PRANKSTER 'GETS UP' IN NY MUSEUMS
British
graffiti writer "
Banksy
" recently evaded tightest security and hung several of his 'works of art' in four of
New York's
most prestigious museums. All told,
Banksy
made his covert bequeathals to the
Metropolitan Museum
, the
Museum of Modern Art
(MoMA), the
Brooklyn Museum
and the
American Museum of Natural History
.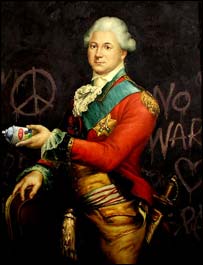 Banksy's own painting titled: " Give Peace A Chance", which depicts a military officer holding a spray can with anti-war graffiti in the background, was clandestinely put on display at the Brooklyn Museum, going entirely unnoticed -at least by museum staff- for more than a week.
Writer "
Banksy
", who has never revealed his true identity, has laid claim to carrying out these four unique smuggling operations all within a single day, and all within normal museum operating hours. Some of the pieces went undetected for several days - including one outrageous painting of a flying beetle with missiles strapped to it's wings. (Titled : "
Hi-Tech Bug
", he hung it, appropriately, amongst other pieces at the
Natural History Museum's
"
Hall of Bio-diversity
").
But
Banksy
modestly allowed, "I decided to spare the
Guggenhiem (Museum)
. I would have had to appear between two
Picassos
, and I'm not good enough to get away with that." Asked how he was able to evade security checks,
Banksy
said he used a false beard and was assisted by friends who distracted museum security staff. He assumed, correctly it seems, that, "...they've got their eye a lot more on things leaving than things going in, which works in my favor."
Banksy
has staged similar '
covert ops
' in the past, managing to spirit some of his works into
Britain's Tate Gallery
and the
Louvre
in
France
. He told
Reuters
news agency that his primary inspiration was his sister, who at an earlier juncture threw away several of his paintings, saying they would never hang in the world- famous
Paris
museum.
Although we are not sure the above museum sorties qualify as "
graffiti
" in the classic sense of the word (
Banksy
didn't actually deface anything), we do find the pranks highly amusing.
---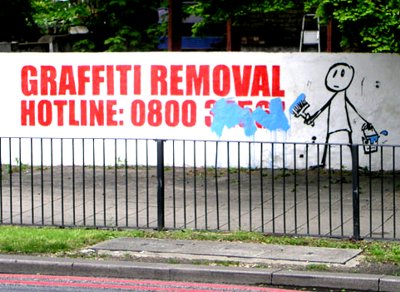 Another sample of Banksy 's less ambiguous outdoor graffiti excerpted from his website...

- And now to Bangkok's own brand of Graffiti....
Graffiti #071
Virtual Disk
9 ft high x 25 ft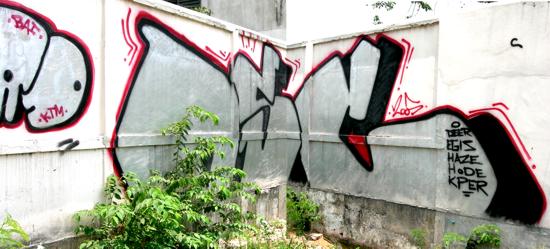 Graffiti #072
Wild Rubber Duck
6 ft. high x 14 ft.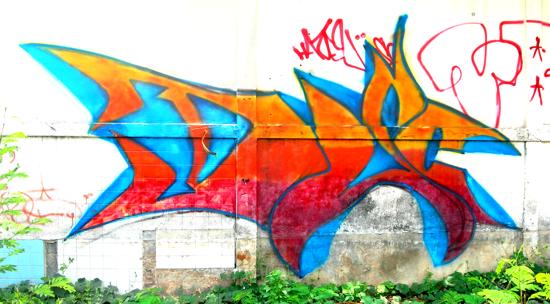 Graffiti #073
Dark Star & Co.
5 ft. high x 16 ft.
Graffiti #074
Bananasaur
6 ft. high x 7 ft.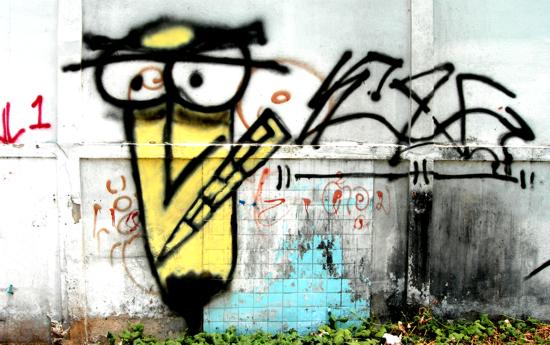 Graffiti #075
Down & Crazy
6 ft. high x 9 ft.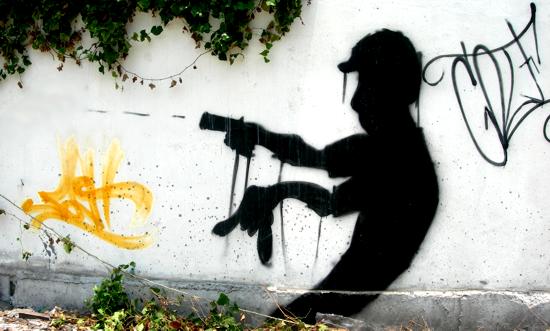 Graffiti #076
P's & Q's
7 ft. high x 20 ft.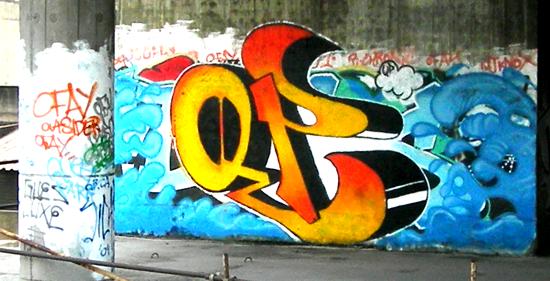 Graffiti #077
Muskrat's Tongue
3 ft. high x 2 ft.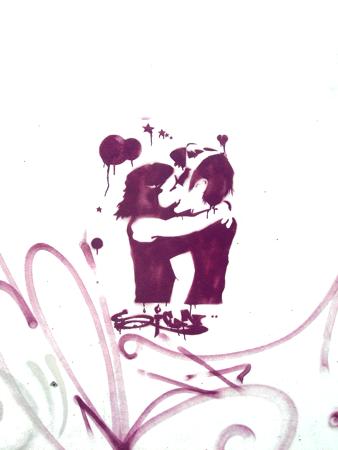 The M IDNITE HOUR Graffiti Page is prepared by Staff Contributor "Boge" Hartman .

(Boge's photo, above, is not a graffiti per-se, although there are those who have insinuated....)




--- Datzit Fernow

William R. Morledge
---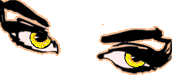 Copyright © Bangkok Eyes / bangkokeyes.com : 2002-2005