has done the chicken this last month. In it's place now stands the
last week. We'll wait and see whether or not it comes out of this last crackdown alive. It's predecessor, the aforementioned
was a pay-for-show bar, cover charge and all (many would even come right out and call it a rip-off bar, but we are way too much the gentlemen...). In a perfect world,
) has been neon-less for a couple of months - but that has now been remedied, as can be seen below. We were hoping for something a little more
- but the new signage serves adequately. Let's continue to rock, then, gentlemen.

Last month we held back reporting that the
Bobby's Arms Pub
(in it's
PPII
iteration) had gone out of business, as we know
Bobby
all too well - we suspected that he was either getting ready to reopen it or do something altogether different. Well, true to form,
Bobby
has done something different - or perhaps you might say, differently the same.... Yes, the
Bobby's Arms
is closed down on
PPII
, however it is just opening back up in it's old location : one floor up in the parking lot above
Foodland
.
Bobby
would like to pass on to all his old regulars that access from the
Soi Katoey
side is now not possible, however that will change in the future, as he completes other projects. Keep on keeping on.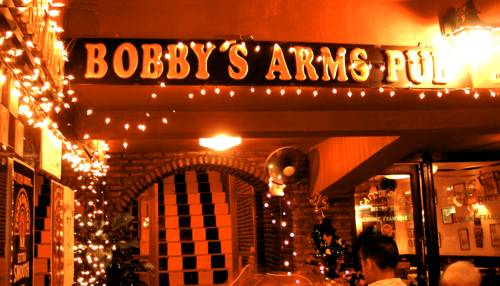 - File photo
Bobby's Arms Pub on Patpong II is no more, but....
....Bobby's Arms Pub upstairs in the Foodland carpark is doing just fine, thank you, so you can all get back to where you once belonged....

PATPONG II


Some of the more than two dozen
Elite Keepers-Of-The-Peace
are seen outside the
Electric Blue
on
Patpong II
. We learned something that night - if you want to find out why
Bangkok's Finest
are cracking down, don't ask the ones wearing the
berets
- they don't know either (and they told me so). Note: the
Electric Blue
was not one of the several bars closed down in the crackdown.

PATPONG II


The Lift
and
The Sisters - Take Two
, the joined-at-the-hip pair of bars on the 4th floor of the
Cosmos stairwell
were summarily silenced by the blitzkrieging
Morality Forces
last week. Let's see how long it takes them to reopen this time around - this is not their first unexpected holiday at the hands of our dedicated
Moral Guardians
.

PATPONG

II


Two more bars that, last week, had their own doors hit them in the arse on their way out (courtesy of the
Morality Police
) were the
The Strip
(private dancing bar) and the
Bar Bar
(soft S&M & show bar). Note the new cooperative neon - not a bad idea, seems to us. Further note: this
Bar Bar
is no relation to the
Bar Bar
on
Soi Katoey
which, by the way, also got an official pass to go home early.

PATPONG

II


A new
Night Entertainment Venue
is abuilding on the 3rd floor bridge (yes,
ON
the bridge) between the
Foodland parking lot
and the
Cosmos stairwell
. They have been working on it for two months now, with not much to show, other than stacks of construction materials. However, once completed, there will be a great view of the passing night below for those early enough to grab a cat-bird seat. Still unnamed - we'll get back atcha.

PATPONG

II


The
Super Queen
has some new neon, however we wonder if it will be doing them any good - just about the only people able to observe it are those walking upstairs on
The Ramp
, just across the way.

PATPONG

II


The
Plaza Massage
has obviously rubbed the
Men-In-Tan
the wrong way - they were one of the
Nitespots
that were given a ticket to ride last week by those sworn to protect and serve....

PATPONG

II


A couple of
Deja Vu's
easy-on-the-eye
PR girls
shows us that a night out at
The 'Boy
can be easy on the pocketbook as well. (Yes, we know where you can pay twice that for the same suds....)

SOI COWBOY


Here's another look at
Tilac's
new facade - check out where they take advantage of the reflective surface as it catches the starburst.

SOI COWBOY


Dozens of
Bangkok's Finest
(uniformed and plain-clothed) also hit
Nana Plaza
last week in their city-wide sweep. We saw them taking a very hard look at the
Casanova
transgenderite
A Go-Go
, but as far as we know, no bars in the
NEP
were shut down this time around.

NANA PLAZA


As announced in our last month's issue, the
Mercury
A Go-Go
closed down (if only very briefly). -Only to reopen
sans
neon. Most of you, even if you were here at the time, will not remember that the
Mercury
started out as the
Casablanca
in
February
of
2003
, and changed over to "
Mercury
" in June of that same year. So then, after all is said and done, it's had a fairly good run at it. We stuck our head in a couple nights ago, and it was still functioning as an
A Go-Go
. And, yes, it is part-and-parcel of the upstairs
Erotica
.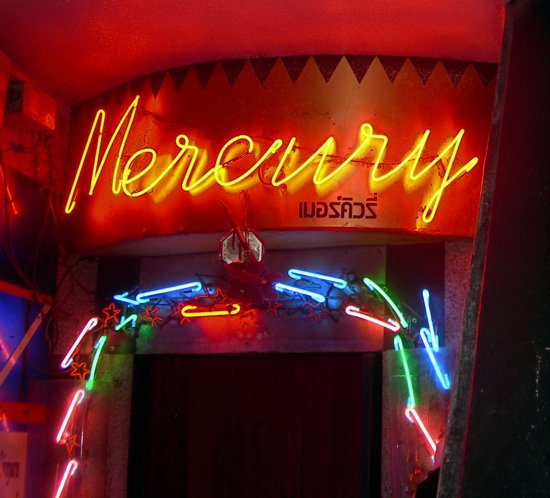 - File photo

NANA PLAZA


The four bars pictured below are, in order,
Bearbie Bar-Karaoke
, the
Luminous
, the (other)
Bar Bar
, and the
Lounge 4
- all shut down last week by the swarming officialdom who have appointed themselves the responsibility of deciding what 'sin' is and what rebuilding a flagging
Night Entertainment Industry
is.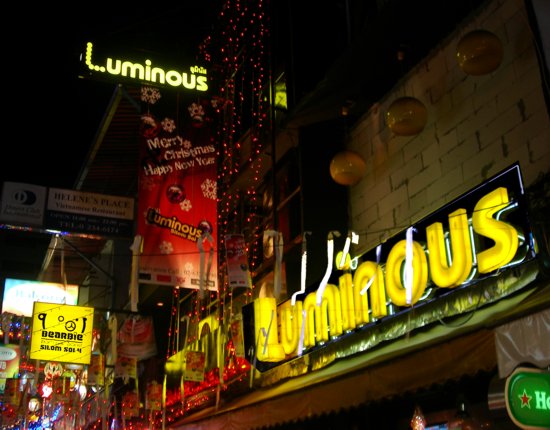 - File photo

SOI KATOEY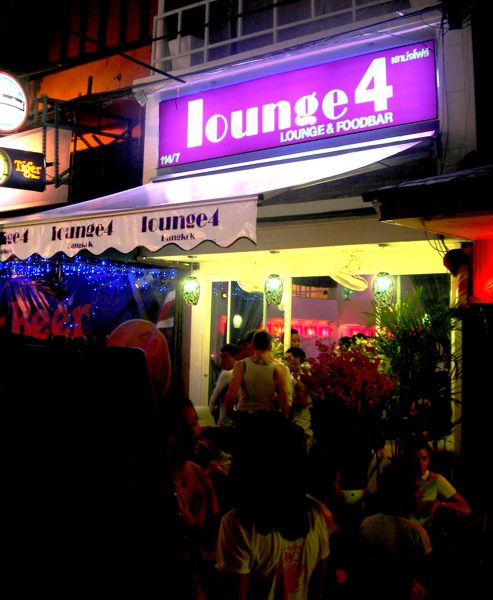 - File photo

SOI KATOEY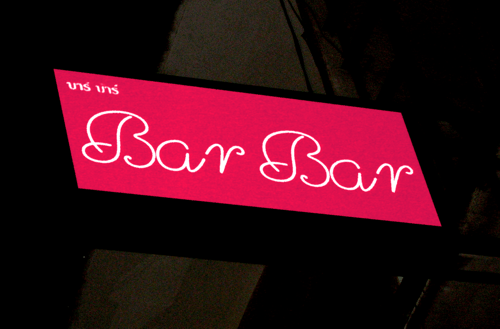 - File photo

SOI KATOEY


The
Chip In Club
was swinging hammers and saws at a furious rate the other night. They should be opening right about ........now. If it needs to be said :
orientation Oriental
. They replaced the
La Vogue Club
of same orientation, which said it's final
sayonara
s this last month. Let's wish the
Chip In Club
all aces and faces as they wade into
Sin City
's dark waters.

SOI DEAD ARTISTS - SOI 33


The
Akane Fashion Massage
was very much in blackout mode when we passed by the other evening. The word on the street is that they will reopen within the week. We'll take a look later on and get back atcha. We are often asked what is meant by their "
Fashion Massage
". The
Akane Fashion Massage
offers (offered?) a variegated menu of sexually oriented massages - guaranteed, they say, to please almost everyone.

SOI DEAD ARTISTS - SOI 33


Welcome the
Rolling Stone Music & Pool.
For the second time in two months, a
Japanese
bar has closed down in
Washington Square
, only to be replaced by another bar aiming at the
farang
market (last month
Minogue's
replaced
Kamome Club
). Welcome them as they board the not-so-merry go-round and give a try for the brass ring. We will say they have already had some luck recruiting staff.... The
Rolling Stone
replaced the
Oak Club Japanese Karaoke
, which either found a way out from under it all, or politely performed
hara-kiri
. Whichever.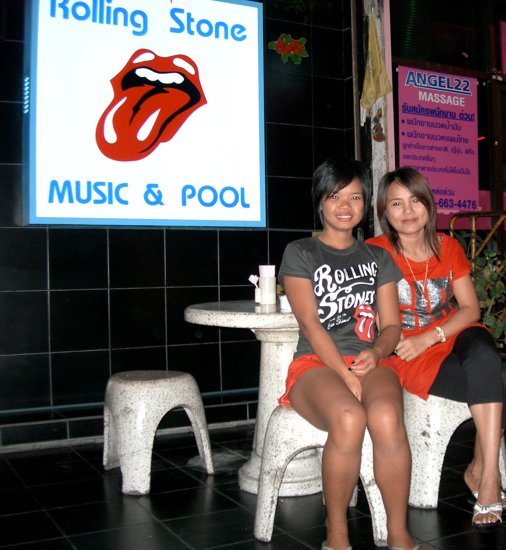 Gitcher picture in the Rolling Stone (the Rolling Stone T-shirt, that is...)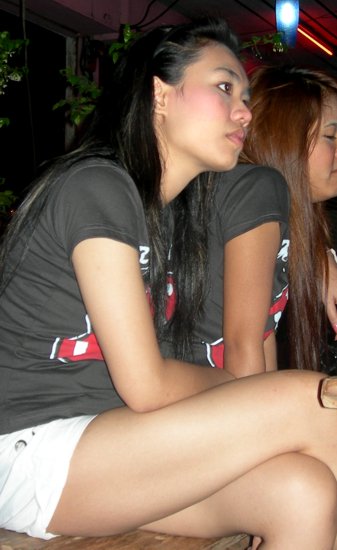 WASHINGTON SQUARE


Opened only last month,
Minogue's
is closed, but (they say) not for long. They are doing additional renovations - as evidenced by a brand new wooden deck outside. Things are starting to look good. We'll check back and update one and all next issue.

WASHINGTON SQUARE


As reported here last month, the
Luna Club
was swept away by the new
Nan's Bar
. But what we didn't know was they were in the process of moving down the lane a few
loc
to take up the other half of the
I.Q. Karaoke
(same owners). Good to see them back in the saddle, hopefully for another long ride.

QUEEN'S PARK PLAZA - SOI 22

Door Art Of The Month
Award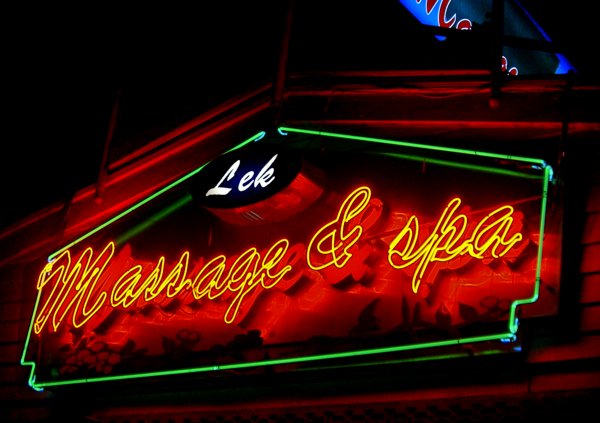 The
Lek Massage & Spa
has stood the test of time, having opened in July 2003 in the old
Maxx Sports Bar
digs. And as if to advertise their success, they have put up some respectable neon to show for it.


QUEEN'S PARK PLAZA - SOI 22


Being perhaps the most stable
Night Entertainment Area
in
Bangkok
,
Soi Eden
seldom sees changes - so even the smallest of changes is likely to be reported by us. To wit; the
Tarntip Healthy Massage
is now the
Tarntip Massage & Spa
. Seems like if you want to get ahead in the massage business, you have to have '
spa
' in the name somewhere.... Keep on a-slippin' and a-slidin'.

SOI EDEN - SOI 7/1


We have heard from a reliable source from within that
Blue Lightning
has changed hands. We have been told to keep our eye-scopes wide open, looking for new neon. Actually, we like the old neon....

SOI EDEN - SOI 7/1


The city-wide crackdown by
The League Of Decency Gestapos
last week left more than half of
Soi Twilight
in abject darkness. Eight
Nitespots
here saw the wrath of our minders; photos of the door-darkened eight are shown below. We will, of course, be doing a follow-up - we couldn't ask too many questions as the
gendarmerie
were still in a frenzy by the time we left to see if the same thing was going down in the
Patpongs
.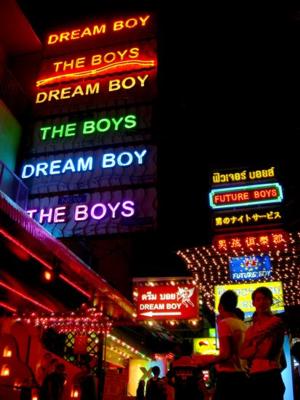 - File photo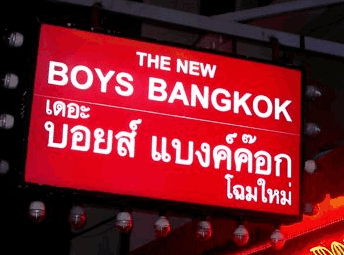 - File photo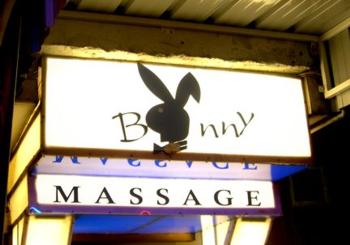 - File photo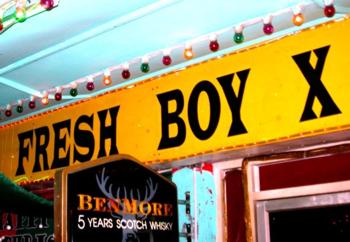 - File photo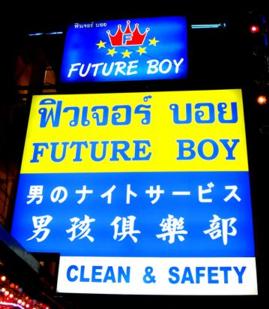 - File photo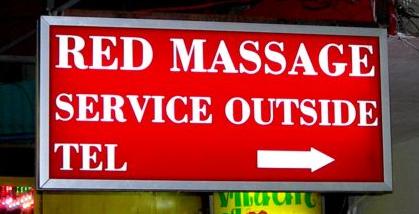 - File photo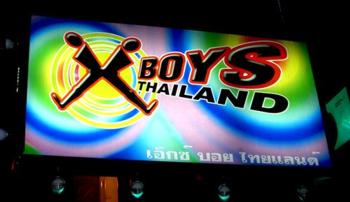 - File photo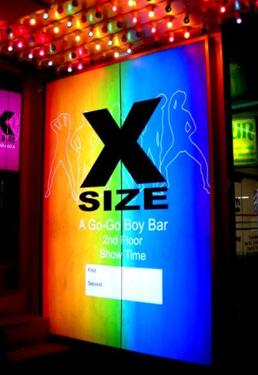 - File photo

SOI TWILIGHT


OTHER NITESPOTS OF INTEREST



The
Sports Academy
is perhaps the best
Poolbar
in
Bangkok
. Actually, it is more
poolhall
than
bar
, but it does have an excellent, and rather large, bar. If you are a connoisseur of pool, check out the first-class
Brunswick
tables - all ten of them. As seen in the photo below, acres of room between tables, so you are not hitting someone in the backside every other time you take a shot. A pool table will run you about 240 baht per hour, unless you select one of 3 VIP rooms, where the fee is slightly higher. A prime location - just a couple of steps away from the
Asoke - Sukhumvit
intersection, or, coming from the other direction, just a couple of steps away from the
Asoke MRT
.

SUKHUMVIT @ ASOKE



---
VICARIOUS ART CRIMES # 28
MIDNITE HOUR's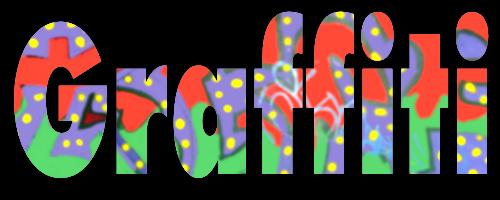 - And now to Bangkok's own brand of Graffiti....
Graffiti #197
Dotted Lion
6 ft high x 5 ft
Graffiti #198
Fish Fowler
7 ft. high x 24 ft.

Graffiti #199
Gumforest
6 ft. high x 40 ft.

Graffiti #199a
Gumforest Detail
6 ft. high x 4 ft.
Graffiti #200
Leaf Blowers
8 ft high x 14 ft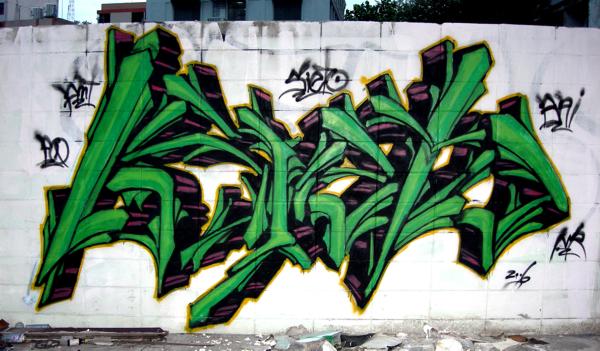 Graffiti #201
Boy Roadkill
7 ft high x 25 ft.
Graffiti #202
I'm A Sieve
7 ft high x 16ft
Graffiti #203
Team Sport
6 ft high x 50 ft


The MIDNITE HOUR Graffiti Page is prepared by Staff Contributor "Boge" Hartman.

(Boge's photo, above, is not a graffiti per-se, although there are those who have insinuated.... - Ed)