Say, "
Sutthisan
" and the taxi driver understands that you mean the
Sutthisan Night Entertainment Area
on
Sutthisan Road
(actually
Sutthisan Winitchai Road
). We don't know anyone who knows how long this entertainment area has been in existence, and truth be told, it may not have a specific date at which it came into being, in that it most likely slowly morphed into a
Nitespot
location over an extended period.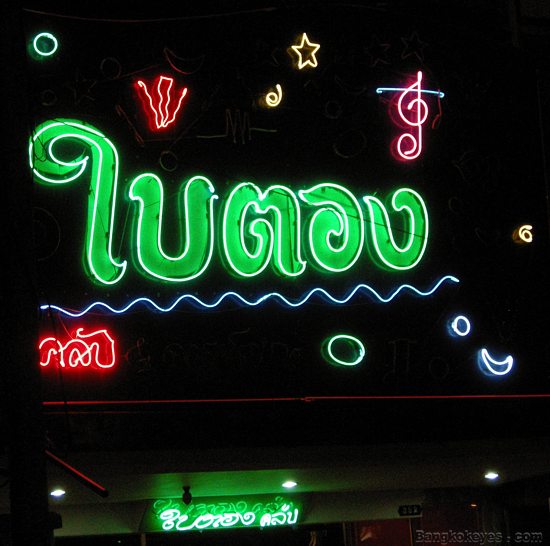 The Bai Tong is one of two large venues that has entrances on both Suthisan Rd and Salirat Thawipak Rd.

SUTTHISAN ROAD

We do know, however, that there were
Night Entertainment Venues
in this area going as far back as the 1960's and 1970's.
Sutthisan Road
stretches from
Pahonyothin Rd.
in the west to, and past
Wipawadi-Rangsit Highway
, and continues on to
Rachadapisek Rd.
, and beyond, reaching almost to
Lad Prao Rd.
However the sole area of interest to those seeking
Night Entertainment
is the western-most area starting at
Pahonyothin Road
(see map below).

SUTTHISAN ROAD

Virtually all the soi's leading off of
Suthisan Rd
in this area are named
Inthamara
(followed by a number), this applies even if they have a second name. In that the
Nitespots
in
Sutthisan
are located both on
Sutthisan Road
and the
Sois Inthamara
, the two names are interchangeable, or of equal use, when referring to that "
Night Scene
". Your taxi driver will know both '
Inthamara
' and '
Suthisan
' equally well.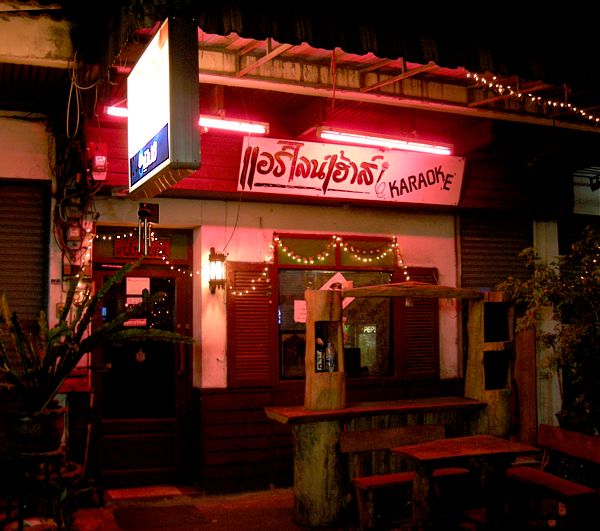 The Airline House Karaoke

SUTTHISAN ROAD

As far back as memory serves (the
60's
&
70's
),
Sutthisan
has been a 'local'
Night Entertainment Area
. And as with other
Thai Entertainment Areas
, we
farang
are welcome, should we venture down there. Up until fairly recent times, however, most of the bars were small, single shophouse-wide, and not otherwise geared up for "
Western
" entertainment. In years gone by, the typical reaction of
farang
visiting the
Sutthisan
bars was, "
dingy, depressing
."

SUTTHISAN ROAD

To a certain extent, that is still true today. There are still a number of small places, usually including "
Karaoke & Restaurant
" in their names, and several of those are still what one would call '
dingy, depressing
', however on the other hand, there are a few one might judge '
cozy
' - depending on experience factor and mind-set.

SUTTHISAN ROAD

Today's
Sutthisan
, however, is undergoing rapid modernization, with a growing number of '
Entertainment Emporiums
' (
Emporia?
). Examples of this are
T-DED99
and
RCA 2
. Here, examples can be found of scantily dressed
A Go-Go
dancers (or perhaps you would prefer to call them
Coyote
dancers...) and all the conveniences of tap beer, air conditioning (in the
60's
&
70's
there was none), and all the comforts of a modern bar.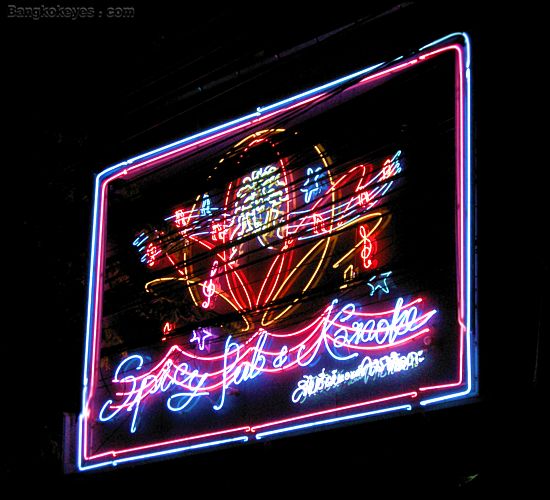 Spicy Pub & Karaoke

SUTTHISAN ROAD

It was interesting to note that during the
Thaksin
rule, his
Night Entertainment
henchman,
Purachai
, didn't include
Sutthisan Night Entertainment Area
in his formulae for "
In the Zone
" and "
Not in the Zone"
- it was as if it didn't exist because the foreign
Press
didn't know about it. The local precinct
Men In Tan
, however do enforce the up-to-date closing times. And while we are on the subject of '
enforcing
', there is a prevalent belief amongst some
farang
that this is a 'safe' place to obtain recreational drugs.
Nothing
could be further from the truth - recently (in the last two weeks) there have been two major swoops in this area, and the cops who should have known what was going on are getting busted along with the perps and users.

SUTTHISAN ROAD

Although we found nothing to really write home about, we would certainly recommend a visit to
Sutthisan
- if only to observe, and perhaps participate in, a different 'flavor' bar scene.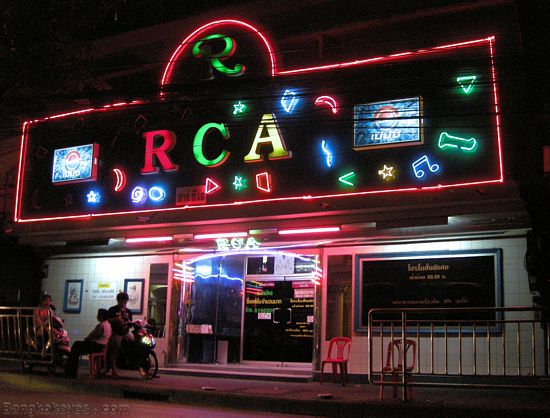 The two "RCA" bars in Sutthisan have no relation to
the RCA (Royal City Avenue) Night Entertainment Area.

SUTTHISAN ROAD

*Click* and Go >>>>
to see our full Sutthisan Road Pictorial

SUTTHISAN ROAD


SUTTHISAN ROAD

*Click* and Go >>>>
& see Sukhumvit Psycho's write-up on Sutthisan Road.


---
Announcement:
"Navigating the Bangkok Noir"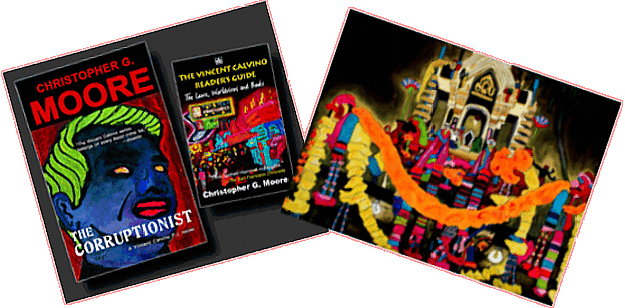 CHRISTOPHER G. MOORE
&
CHRIS COLES
Present :

Liam's Gallery in Pattaya/Jomtien Beach presents the Bangkok Noir paintings of Chris Coles and the Bangkok Noir novels of Christopher G Moore, two of the founding members of the Bangkok Noir Movement.

Both Chris Coles and Christopher G Moore will be on hand for the Opening Night Friday, December 11th, starting at 6:30PM, and both will be signing the two latest Christopher G Moore books, THE CORRUPTIONIST and THE VINCENT CALVINO READER'S GUIDE, which feature Chris Coles paintings on their covers.

Liam's Gallery
Soi 4 Pratamnak Road
Pattaya, Thailand
---


- In the LAND OF SMILES -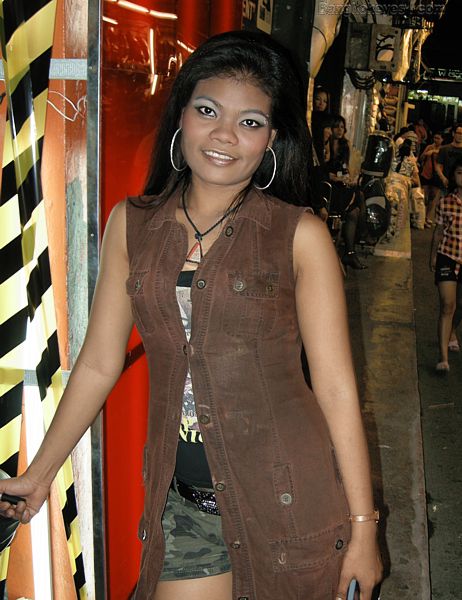 This month's Thai Smile Award goes to our favorite Patpong II 'Meeter & Greeter' PR lady.