Bangkok's long-term residents and those who make the pilgrimage here to
Sin City
on a regular basis will tell you that this
Nightlife Scene
is a continuum of musical 'eras'; each being specific and, at times different, for each of us. The music we are referring to is, of course, the music played in the lounges, bars and other
Nitespots
where we wasted days and wasted nights. Any subsequent replay of those old songs will immediately elicit a recall of that particular 'era', and more often than not - which bars were hot, and sometimes even causing us to recall who was also in town, or even who was the hot flame of the moment. That's what music will do to you, like it or not.
We are fond of saying we do not believe in coincidences, however some time back we were reminiscing about the good times -and good music- to be had during the '
60's
and early '
70's
on
"New" Petchburi Road
(or as it was then commonly referred to -
The Golden Mile
). Two days after our conversation, we read a piece in the
Bangkok Post
by
Roger Crutchley
, who mentioned not only
Petchburi Road
, but '
Jack's All American Star Bar
', and further, the recently discussed
Salt & Pepper
band that used to play there. But before we could stop marveling at this '
synchronicity
' (and unrelated to any of the abovementioned) we received a reader email from
Steve Jarrell
, who was a member of that very band in
Thailand
, way back when.
In our ensuing email dialog with
Steve
, he was kind enough to provide us with some pix of the old
Salt & Pepper
in action (as seen herein), as well as a couple of
MP3
recordings, and was generous enough to allow us to use them on the
MIDNITE HOUR
. The recordings have an unique history of their own, as
Steve
describes;
"We recorded a record that became popular in Bangkok during the time. It was titled "Linda" and the flip side was "Man Of My Word" on the Heatwave label. We were told that we were the first Americans to ever record in Southeast Asia at Shri Chrung (sp?) studios there in Bangkok."
Both sides of that historical (and perhaps no longer extant) 45 rpm vinyl record can be heard by
*CLICKING*
below :
Please *Click* on the above - (& wait a few moments to download....)
The
Salt & Pepper
band was formed by
American G.I.
's stationed in
Thailand
(mostly in, and around
U Tapao Airforce Base
near
Sattahip
), and reached their peak of local popularity in the two year period
1969-1970
. While not a 'military band', they occasionally did a gig at military clubs, such as the
Airmen's Club
in
U Tapao
. However, their local 'reputation' came from their regular gigs - performing on alternate Saturday nights at
Jack's American Star Bar
in
Bangkok
and the relatively upscale
Charlie's Hideaway
in
Pattaya
.
As a footnote, the
Salt & Pepper
by definition was a
'Thailand'
band, and faded after
1970
, after band members
DEROS'ed
out home. However
Steve Jarrell
, who played sax, congas and sang, did a second tour here in
1971
, where he played several popular venues, to include the
Nipa Lodge Hotel
in
Pattaya
. To hear
Steve
describe his return to
Thailand
, he confesses he traded on the old
Salt & Pepper
reputation, and played with a lot of interesting musicians, and had a lot of fun. Sounds like he got it exactly right. On his eventual return to the
U.S.A.
he continued his musical career, part of which includes forming "
Steve Jarrell & The Sons of the Beach
" group, which has performed on several popular entertainment shows.
OK, maybe we do believe in concidences....


---


- In the LAND OF SMILES -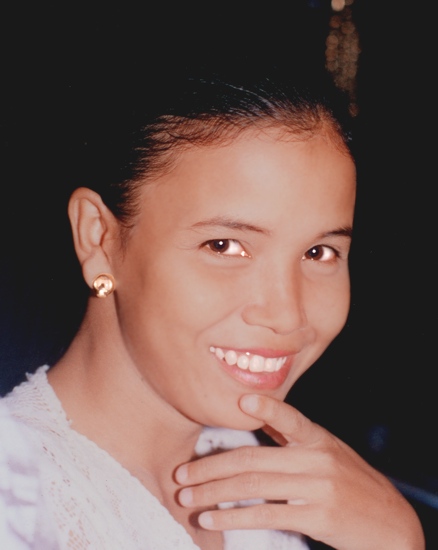 This month's Thai Smile goes to a face that has appeared before in the MIDNITE HOUR....