Just prior to midnight on
New Year's Eve
, many of the approximately
1000 guests
at the
Santika
Night Club
were handed fireworks to participate in the "count-down" to zero hour. The management had also planned their own indoor fireworks display on stage. At midnight, the fireworks began, and according to all accounts at about ten minutes after midnight, the building caught on fire. The fire spread quickly, and by thirty minutes after midnight, the entire building was burning. The loss of life was staggering -
59
persons died -
53 Thais
and
6 Farang
. Irony was great - this was to be the
Santika's
"
Goodbye Party
", as the lease was up at that location (they were rumored to be moving to
Royal City Avenue
(RCA)
).

SOI EKAMAI, SUKHUMVIT RD

At this juncture, we have to ask ourselves; is there anything this particular conflagration has in common with the never-ending stream of
night club - disco
fires that we read about every year? The answer is this fire had
everything
in common with those other, endless strings of fires.

SOI EKAMAI, SUKHUMVIT RD

Aside from the numbingly mindless plan to have an indoor fireworks display, there were too many people in the building; exceeding it's design capacity. There were too few fire extinguishers, and some of those didn't work. There were too few fire escapes/exits. The building construction did not follow safety codes, and there were large amounts of highly flammable construction and decoration materials within the building. There were no fire safety inspections performed on the building by the neglegent
Municipality
. Virtually every fire safety regulation was ignored in this night club. Not only was it an accident waiting to happen, it was destined through human failure to be a major disaster.

SOI EKAMAI, SUKHUMVIT RD

Also typical of this fire -and all the others- now that the fire is history, the
Eiensteins
at the
Bangkok Administration
are "
cracking down
". They are now going to rush out and inspect other
Night Venues
and make sure they impose compliance on all of them,
or else
. And this time they really mean it, Herbie. We almost had to laugh - the
Administration
are going to prosecute a minor partner of the
Santika
because one of the dead was under 18 years of age. - The reason they are prosecuting him is, not because he was the one who let the minor inside the night club, he is, it seems, the only employee who has not fled the scene (scapegoating like only the
Bangkok Administration
can do). How pathetic. When will they ever learn? (Please don't answer that - it was purely a rhetorical question.)


---


- In the LAND OF SMILES -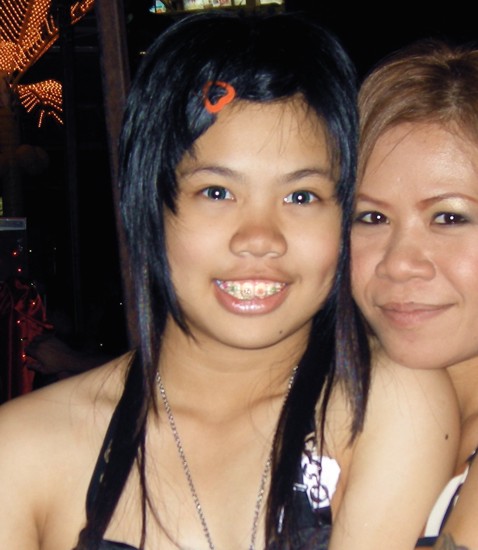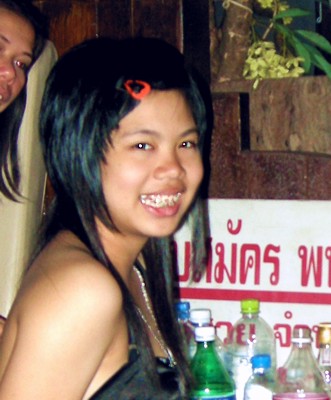 This month's Thai Smile belongs to the a young lady celebrating New Year's Eve with friends on Soi Eden.