Let the February 2010 Follies begin...
BANKOK EYES' Expat Night Scene.


The
King's Lounge
(above the
King's Corner
) is closed for renovations for the umpteenth time (we have lost count). Judging by the amount of bags of cement and sand, they are going to be busy for some time to come. They have removed the old neon, indicating there may be a name-change in the offing - we'll keep an eyeball peeled.....

PATPONG I


The
Bada Bing !
are using large flat-screen
LCDs
to advertise what goes on within. What is the world coming to? The
Bada Bing !
doesn't really get rocking until after
22:00
hours, but then it gets down to business. Let the good times roll.

PATPONG II


The
Black Pagoda
are going to have a rocking-good time come
5 February
, and you are all invited. It promises to be a real
wang-dang-doodle
of an evening. We were supposed to receive some promotional material to onpass to all, but they, perhaps, got busy. (Third floor -
on
the bridge above
Cosmos
.)

PATPONG II


Having opened and closed several times over the last two years, the
Royal Salute Cocktail Lounge
, located on '
The Ramp
', is once again open. Historically, one of the older
Patpong II
bars, we hope this time around they will stay ahead of the power curve. Welcome them back to
Sin City
.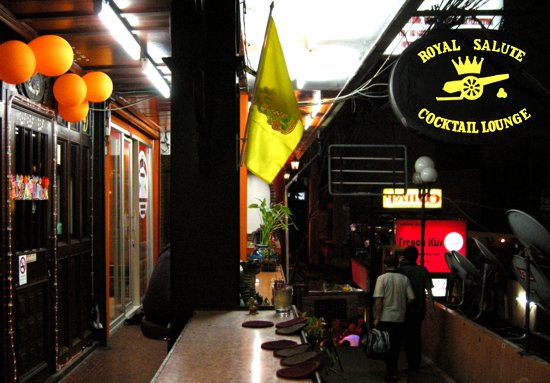 - File photo

PATPONG II


We snapped this pic of the
Kiss
to update our neon archives. The
Kiss
and this group of bars consistently have great neon....

SOI COWBOY


This gentleman is selling hostess dresses from a pushcart outside
Fanny's
. We're left pretty much speechless....

SOI COWBOY

This is a '
for-the-archives
' shot of the
Villa Bar
's Thai sign. On processing, we found more interest in the reflections....

NANA PLAZA

The
Hollywood Inn
has put up some new neon to -perhaps not too subtly- remind us of what kind of hotel it is. May they perservere.

NANA PLAZA


The
Sphinx
have more or less 'legitimized' their take-over of the outdoor area immediately across the soi from them (in front of the unoccupied building that once housed the original
Rome Club
).

SOI KATOEY


The
For Fun
, after having opened a month ago, have continued their expansion onto their front verandah, and on out into the street.... The rock still rocks.

SOI KATOEY


As promised last month, we confirm that
Bar Fly BKK
opened at the beginning of last month. When we passed by the other night, it looked like there was a party going on.... The
Modus operandi
of the
Bar Fly
unchanged from it's predecessor. Keep up the good works.

SOI DEAD ARTISTS - SOI 33


Last month we noted that the
Kocho Ran
(
Asakuri & Massage
) had opened up on both the ground floor and the upper level. It appears they have finished fitting out the downstairs, and it now serves as their 'coffee shop'. Keep on keeping on....

SOI DEAD ARTISTS - SOI 33


A personable, and cute-as-a-bug greeter beckons us in for a drink on
Soi Dead Artists
last night....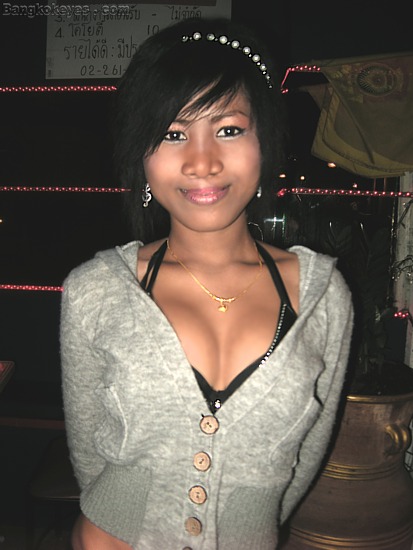 "Doll in a teacup she were-
...An' I learned about women from 'er."
-Rudyard Kipling


SOI DEAD ARTISTS - SOI 33


The
Nippon-oriented
Joy
is, for whatever reasons, in lock-down mode. As we suspect a temporary closure, we will check back next time, and get back atcha. (Second floor,
Peep Inn Park
).

SOI DEAD ARTISTS - SOI 33


The
Zoo
Japanese
venue (
2
nd floor,
Peep Inn Park
) has, we are pleased to report, popped back out of it's crypt, and it is business as usual. Welcome back to the big uphill.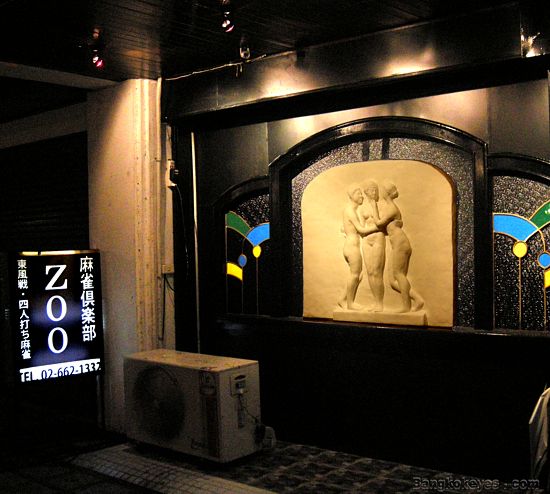 - File photo

SOI DEAD ARTISTS - SOI 33


The
Bali Beach Bar
has taken over lock, stock, and chrome barstool from the
Bali Hugh
this last month; the
Bali Hugh
partners having scattered to the four winds. We welcome the
Bali Beach
(new owners and staff) to the vicissitudes. While they have yet to nail up any new neon, we have been assured the new sign, when it does arrive, will look similar to the below. (Located a few doors down from the
Dubliner Pub
on
Sukhumvit
, with a second egress at the rear into
Washington Square
.)

WASHINGTON SQUARE


The
V J Internet
is now also a bar. We stopped by for a drink the other night, and found they actually have an Internet room at the rear. Welcome them to the sharkpool.

QUEEN'S PARK PLAZA SOI 22


The
Boo Sa Bar
, which we reported as closed last month, obviously had no intention of staying that way. The place was packed when we passed by last night. Welcome back to partytown.

SOI EDEN SUKHUMVIT SOI 7/1


The
Blue Lightning Bar
has reopened under new management - as, last month, we intimated it might.
Lounge - Poolbar
the
operative descriptor
. Welcome them to the neon machine.

SOI EDEN SUKHUMVIT SOI 7/1


The
The Ring
was, according to their management, supposed to be renamed
Geisha
this month. For whatever reason, that did not happen. You can still find the same good service within - using it's original name....

SOI EDEN SUKHUMVIT SOI 7/1


Future Boy
's new sign looks like crap - they would do better to leave it turned off. It is either "art" or they are renovating it. Time will tell.

SOI TWILIGHT



---
! ORDER NOW !