---
Alert reader '
Charlie
' recently emailed us and suggested we check out
Co-Co Walk
. Although we had visited it many moons ago, and had often noticed it from the
Rachathawi MRT Station
, we were under the impression that it was still way too small, too insignificant, to be counted as a "
Night Entertainment Area
". We were wrong....
Co-Co Walk Plaza
(normally just referred to as
Co-Co Walk
) has been slowly growing since it first came into existence, however, it is apparent that it reached '
critical mass
' some time ago. Although there are restaurants and a music store within the compound, virtually all the venues are
Nitespots
.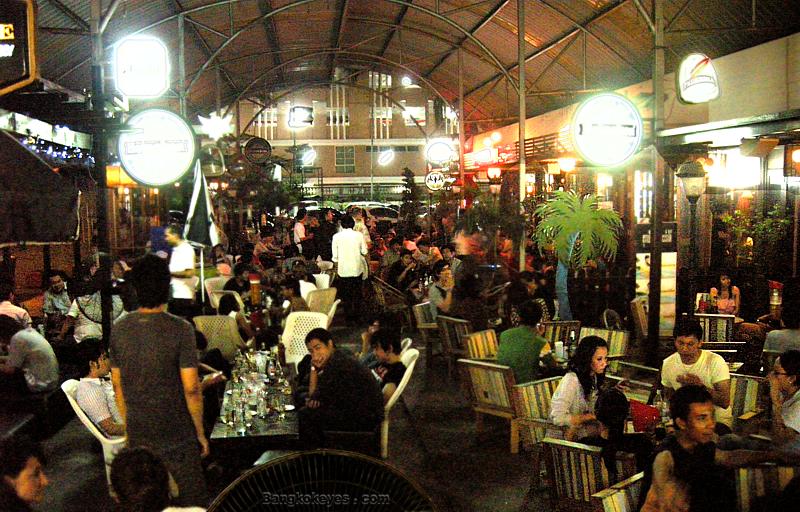 Although Co-Co Walk is comprised of four separate blocks of Nitespots (as shown in the graphic immediately below), most of the action takes place between the buildings under the substantially constructed awnings. Although there is normally adequate parking at the rear and on the sides of the compound, you will, likely as not, NOT be able to find a parking space on the weekends - best take the SkyTrain to the Rachathawi Station.
Currently more than ninety percent of the customers at
Co-Co Walk
are
Thai,
however we observed several groups of
Farang
, or groups that included
Farang
this last weekend. We suspect this is primarily because a large sector of the foreigners living in, and visiting
Thailand
have never heard of this
Night Entertainment Area
.
We have included below a few photos of the
Nitespots
at
Co-Co Walk
, however if you would like to see a complete photo review, click on the link immediately below....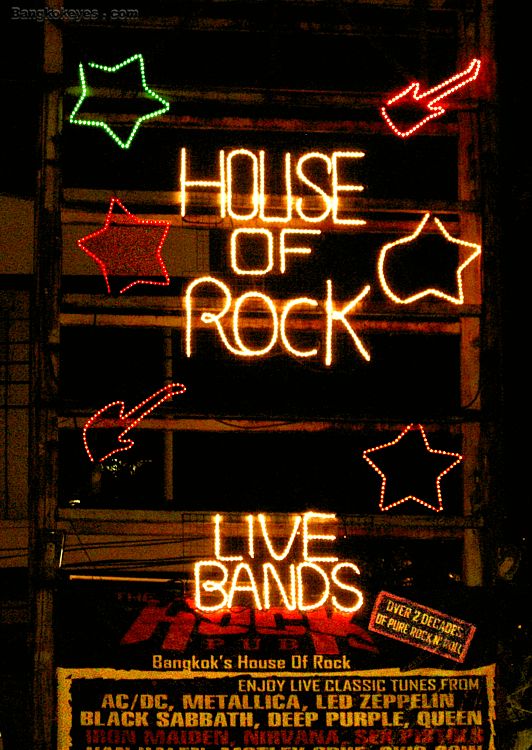 Although the Rock Pub (House Of Rock) is not technically in the Co-Co Walk compound (located next door in the old Hollywood compound), it has been a popular live rock band venue for several years.


---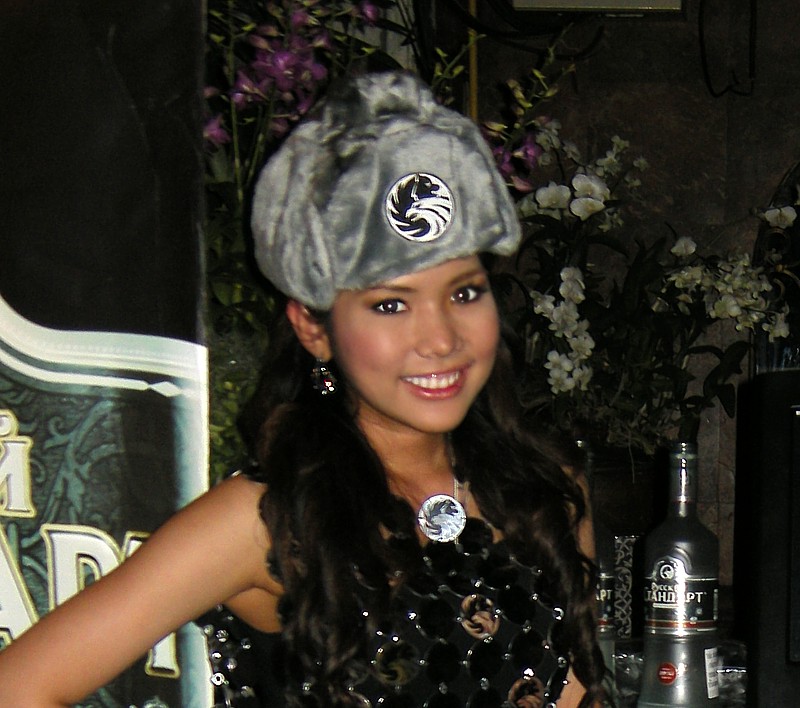 This month's radiant Thai Smile belongs to a young lady who promotes a Russian vodka in the evenings - we do not know what her daytime job is.....