---

LAMAI BEACH - KOH SAMUI

Koh Samui's
infusion of hoards of bloodsucking, tourist-gouging
Taxi-Meters
has not yet killed off the traditional maroon-sided
song taew
transport to-and-from the island's several beaches. Down at
Na Thon Town's
boat quay where backpackers disgorge from mainland ferries several times each day, one can still occasionally catch the familiar cries of the
song taew
drivers - '
Lamai Lamai Lamai
', or '
Chaweng Chaweng Chaweng
' - hoping to lure a full pickup-load of passengers before departing to whichever beach.
We've lost track of the number of times we'd been to
Koh Samui
since the late
70's
, but we haven't lost track of the not-so-slow destruction of it's native beauty by ever-encroaching "
civilization
". The same old story all over again. The 'new' airport, the car ferries, the 'five-star hotels', the jet skis.... you name it.
Koh Samui
was, and is all too quickly becoming a '
Pattaya
', a '
Patong
'. Not having visited for a couple of years, and with minimal expectations, we expected the worst as we bailed into the nearest
song taew
for the
40
-minute cross-isle trip to
Lamai Beach
.
Arriving in
Lamai
, we found less '
destruction by progress
' than anticipated.
Lamai
was still, to our surprise, a viable beach-stay destination. Albeit with a number of changes - the first thing we noticed was how much it had grown and filled in with new structures and shops.
Lamai
, and
Samui
in general, is much more family-oriented than in past times - couples with kids. The next thing becoming abundantly apparent was the
Burmese Invasion
- a majority of the shops, new and old, were staffed by
Burmese
(with good-to-better
English Language
skills). The third thing we noticed was the plethora of recently opened
massage parlors
.
Lamai Beach
has literally dozens of
massage parlors
- from
pan-boran
to
'spa'
all the way to '
hanky-panky
'.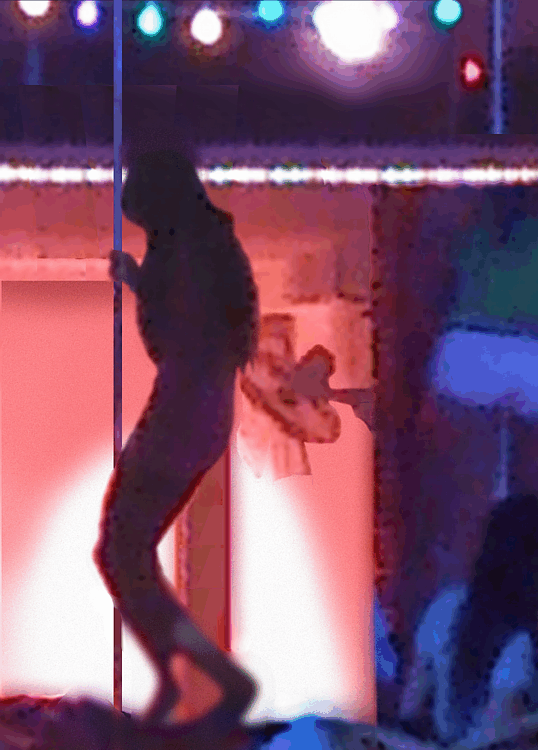 It is now not at all unusual to see A Go-Go and/ or Coyote dancing in many of the bar beers and other Nitespots.

LAMAI BEACH - KOH SAMUI

The fourth thing we noticed, as the sun went down, was an increase in number and quality of
Night Entertainment Venues
. Whereas, in our earlier
Lamai Beach
report (our
October 2004 issue <

link>
) where we noted three nascent
Nitescene Areas
, now the entire town is dotted with
Night Entertainment Venues
of various flavors ; bar beers (of course), steel-masonry-neon discos, live music pubs with
Thai
or
Filipino
musicians, the aforementioned massage parlors, bistro bars, pool bars, sports bars - many of which are serving up
A Go-Go / Coyote
dancing. 'Things have changed'. Really changed - not yet up to the variety and quality found in
Pattaya
or even
Patong
, but they are catching up quite handily, thank you very much. In this issue we will not be able to cover the entire
Lamai Beach Scene
(there are just too new many venues), so we will stick almost exclusively to the '
Night Entertainment Areas
'.

LAMAI BEACH - KOH SAMUI

But the other side of the "progress" coin is the several things that were there in the early days that are no longer around today. (In no particular order - )

The
60
baht-a-night A-frame hooches nested in the coconut groves (share bathrooms) where they would turn off the electricity at
9:00 p.m.
(and you had better not forgotten to bring along the indispensable flashlight, oh, and a length of cord to make a clothes line...).

The
several bangalow (sic) restaurants that served up magic 'shroom omelettes.

The
evening walks down the beach to check out the bungalow blackboards for the specials on the menu and to see which
VCR
or
BetaMax
movie they were showing that night.

The
kwai-chon
bulls pulling logs along the beach at the crack of dawn, training for the next big fight.

The
nude & semi-nude beach scene.

The
overcrowded
SongSerm
boats to and from
Samui
(or nothing).

The
packs of semi-feral soi dogs marking out their territories in the sand until they were, yet again, chased away.

The
remnant fishing communities along the beach resisting the encroaching 'civilization'.

The
hippy food. To name but a few things.

And
no more laying on a beach towel in the warm tropical sun to work on one's tan - a cool, ocean breeze sweeping onto shore..... (At least not for me - actually, it was my dermatologist who put the kibosh on that one).

LAMAI BEACH - KOH SAMUI

There is no doubt where the
Lamai Beach
scene is heading - it is becoming more and more homogenized - more like every other overcrowded, too-popular holiday destination. All too soon it will become like
Samui'
s other once-grand beach,
Chaweng
, where, now one literally cannot walk from the beach road to the sea without walking through someone's hotel, restaurant or nightclub. A regular contributor to these pages,
Jondalar
, reckons that the two lines on the graph, "
modern conveniences
" and "
unspoiled island retreat
", crossed sometime in the mid-eighties - and it's been all downhill since then. Nor would we argue with that. But for the time being,
Lamai Beach
has a few good days - and nights - left in it.

LAMAI BEACH - KOH SAMUI


LAMAI BEACH - KOH SAMUI


LAMAI BEACH - KOH SAMUI


LAMAI BEACH - KOH SAMUI


LAMAI BEACH - KOH SAMUI


LAMAI BEACH - KOH SAMUI


LAMAI BEACH - KOH SAMUI

All Samui photos - Sony Experia V Smartphone.


---
---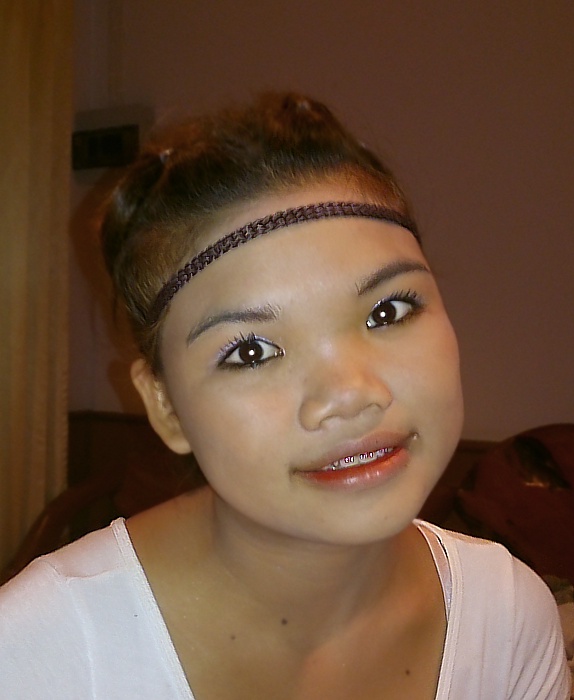 August's Thai Smile is an apprentice masseuse. And to save some of you some time (you know who you are), we will not be providing contact details....