This month the
Midnight Hour
visits
Soi Wall Street
. We have been putting this off for too long - and one of the reasons is this
Nitespot Area
on it's own, is not developed enough, having too few venues to generate a '
critical mass
'. Nevertheless, when considered as a part of a group of
Night Entertainment Areas
in the contiguous area, it is worthwhile mentioning for the historical record.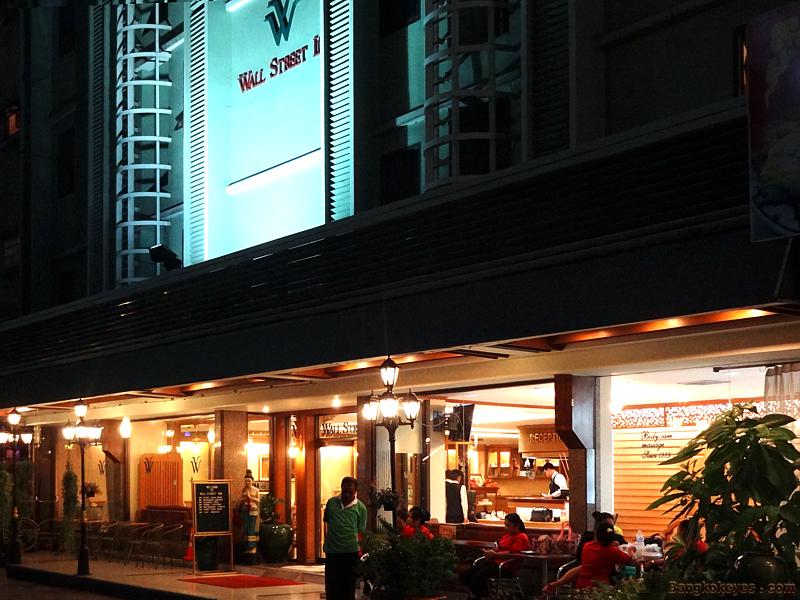 Although the Wall Street Inn is just that - a hotel - it wasn't always so. Previously it was one of the larger massage parlors on the soi. However, after renovations, they did retain a large area for use as a massage parlor. One can usually see masseuses waiting outside for customers, however if none are sitting curb-side, check with Reception.
Without seeing a map of the immediate area, one would not imagine that the
Night Entertainment Areas
Patpong 1 & Patpong II
and
Soi Katoey
and
Soi Wall Street
are physically contiguous to one another. Our map, below, might surprise even a few long term expats.
Soi Wall Street
has been around for many years, however it has never had more than
8
or
9
Nitespots
within, and almost all of them have been
Massage Parlors
. There has usually been one or two "
Clubs
" within, however none of them has lasted very long. Most of the
Massage Parlors
are oriented toward
Japanese
custom, however
Western Expats
are welcome.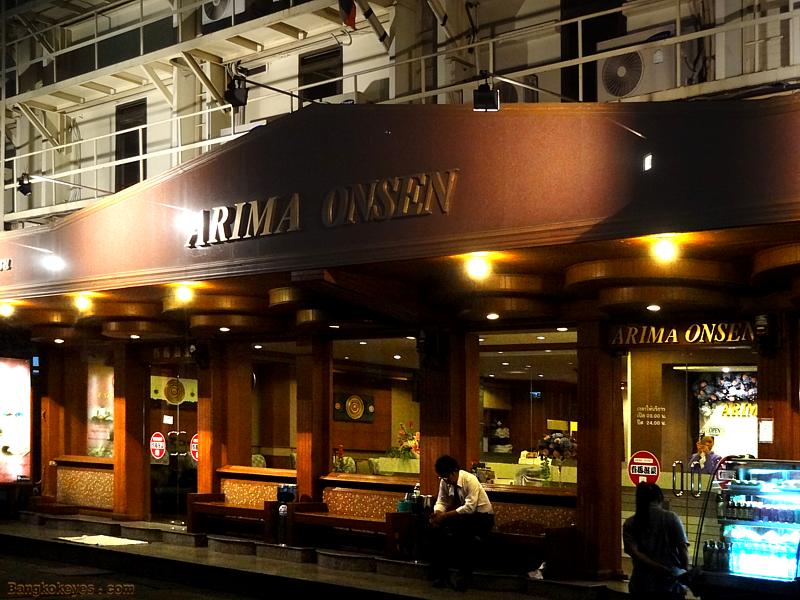 The Arima Onsen is geared more for Nippon custom (as the name might imply), however all are welcome. They also have another branch on Soi Thaniya.
The larger
Massage Parlors
are open during the day as well, and are reasonably priced. Below are some additional photos of the
Nitespots
within
Soi Wall Street
. Worth a visit.
The Heart Beat Club is the only non-massage parlor Nitespot remaining on Soi Wall Street. And it has the habit of not opening on certain days.....
The King's Body House is, yes, a King's Group Nitespot (note their second King's Body House just opened on the 2nd floor on Patpong I just last month).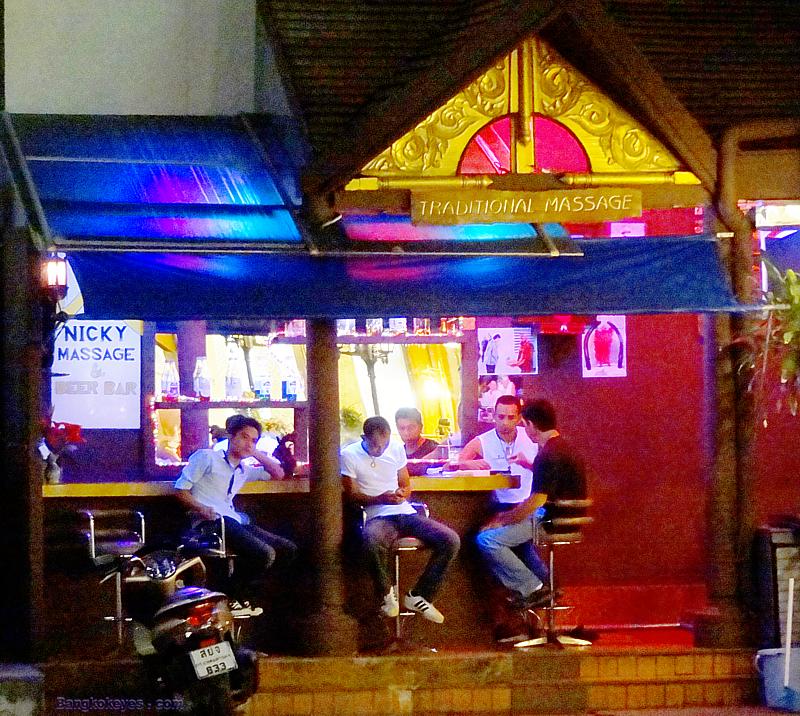 The Nicky Massage is a smaller massage parlor, found at the deep end of the soi. It is a 'man massage for man' establishment.


---
---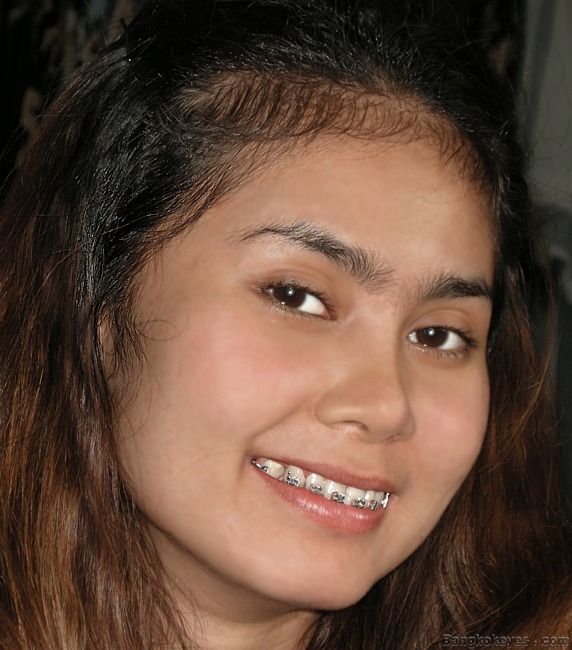 October's Thai Smile is employed at an office in one of Bangkok's many high-rises.