NANA PLAZA - SOI 4

This month, Midnight Hour replies to a reader's query (and a Frequently Asked Question - (FAQ)) - the question was brief and to the point, referring to an article in an American publication on Police Shakedowns in Bangkok. The reader's question and an excerpt of the article are immediately below.
Bangkok Eyes,

Is this on your radar at all? Certainly a disincentive to return to the Land Of Smiles...

J.
- oOo -
TIME QUOTE
- "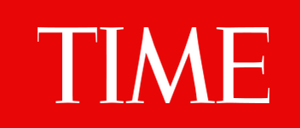 The Land of Smiles?
How about the Land of Shakedowns?
Mastercard's 2014 Global Destination Cities Index
recently ranked
Bangkok
as the second most visited destination in the world after
London
. Spend a few days this hedonistic metropolis and you'll soon understand why, for it offers an almost unbeatable mix of culture, edgy nightlife, cheap shopping, comfortable hotels, warm weather and — who can say no? —
Thai
cuisine.
But since the
May 22
coup d'état
that saw the ouster of a democratically elected government and martial law declared across the country, many tourists and expatriates in
Bangkok
have fallen prey to a criminal practice. The victims have little recourse when reporting incidents to the police, because the perpetrators are police officers.
"If you go to
Sukhumvit Road
, you can see the police looking for tourists who are smoking or drop a cigarette butt, then they ask them for their passport and make them pay
2,000 baht [just over $60]
. I see this happening all the time," says anticorruption politician
Chuwit Kamolvisit. ...."
**
&nbsp
...more at http://time.com/3674200/thailand-tourism-police-corruption-shakedown-extortion/
" - END TIME QUOTE
Midnight Hour REPLIES :
I am out on the streets most nights. I am stopped at, and proceed through, the Police /Military checkpoints like everyone else. Since implementation of Martial Law, I have never been harassed, either (on foot) on the streets, in bars or in taxis. And in spite of being in touch with the Bangkok Nightlife Scene as well as most, I am yet to receive a first-person account of shakedowns from personal friends, acquaintances or my 'network' of reliable sources. Nor have I ever witnessed foreigners being harassed by Police or the Military since the military takeover in May of last year. I see the Time article as very poorly researched - specifically linking an increase in alleged Police extortion with the implementation of Martial Law. Time had a reported isolated incident and hearsay as their support. Also it should be noted that the reporter, as have many others, commingled and confused the functions and responsibilities of the Thai Police and the Military, and their relationship with one another.

To the contrary, the article appears to be one of many that support, or tend to support, the official US view that the current transitional Military Government is 'undemocratic, therefore bad'. (Somehow defining 'election' as the sole criterion for, and synonymous with 'democracy'...). In fact, the streets have been much more peaceful, and the police checks against civilians have been less egregious, fewer shakedowns than before. I repeat, while there are still shakedown incidents -common in Bangkok for decades- there are much fewer, and they are much less egregious than in previous times.

I have never heard, seen or read an (authoritative) account of a foreigner having to take a roadside piss test - as quoted later in the article. Nor have any of my longtime-Bangkok resident friends. As far as I am concerned, this is bullshit - until proven otherwise.

The military takeover has made a huge difference in the stability and security on the streets - and I mean 'positive' difference. If the military keeps its word and returns Thailand to a 'democratic-form-of-government' (as scheduled), it will have been a grand, unmitigated success. I live in the area of Bangkok which was taken over by the Red Shirt anarchists on two successive upsurges. I have seen the treachery of their hard-core thugs eyeball-to-eyeball, their snipers, their arsonists, and I have photographed it. Since the implementation of Martial Law there has been no more blood on the streets, either Yellow or Red.

Also, as a side note, while I am no fan of Chuwit 'Uncle Hot-Tub' Kamolwisit, he is quoted out of context - his remarks regarding the 'Sukhumvit litter-police' in no way implied that this practice was implemented during, or was exacerbated by, the current interim Military regime. The 'litter-police' scam has been going on for years. American journalism failing big-time - again.....

Frankly, articles like this, entirely unrepresentative and poorly researched, totally piss me off. It's time to set the record straight. Better yet, come to Thailand and see for yourself.

For the record, yes Midnight Hour reads the blogs. Yes, we read the local English and Thai papers. Our conclusion from first-hand observations on the street, and from reading legitimate publications, is that many 'blogs' and much of the foreign Media go to print without verification. We have found it 'best policy' to either print known facts, or if it cannot be substantiated by us, we clearly so state.
** - Copyright Time Inc. Network - This excerpt conforms to Copyright Law 17 USC - Fair Use Clauses


---
Jatujak Bar Area Gone
BULLDOZER TO HAVE LAST WORD
As early as
2004
we were hearing from the taxi drivers of a
Nightlife Area
near
Jatujak Park
(common pronunciation : '
Chatuchak
') which, according to stories, was sometimes visited by
farang
. By
2006
it had reached "
critical mass
".
Midnight Hour
first surveyed the
Jatujak Night Entertainment Area
at the end of
July
of that year (
see our story HERE
<

LINK>)
. Leaping forward in time, in the middle of
2014
, we noticed that there was an unusual number of
Nitespots
closing down - what we didn't know was that it was the beginning of the end.
The Seven Nights was one of the better appointed Nitespots, offering food, drink, dancing and live music.
- File photos

JATUJAK NIGHT ENTERTAINMENT AREA

Our initial 2006 survey / visit was an eye-opener - this was not just another bar beer area, there was a number of permanent entertainment structures offering live music and dancing. At the time of the original survey, there were 20 Night Entertainment Venues and a number of restaurants. However, the custom was almost exclusively "Thai Yuppie", and very few farang faces were seen there. (Although we were most welcome on each of our visits.)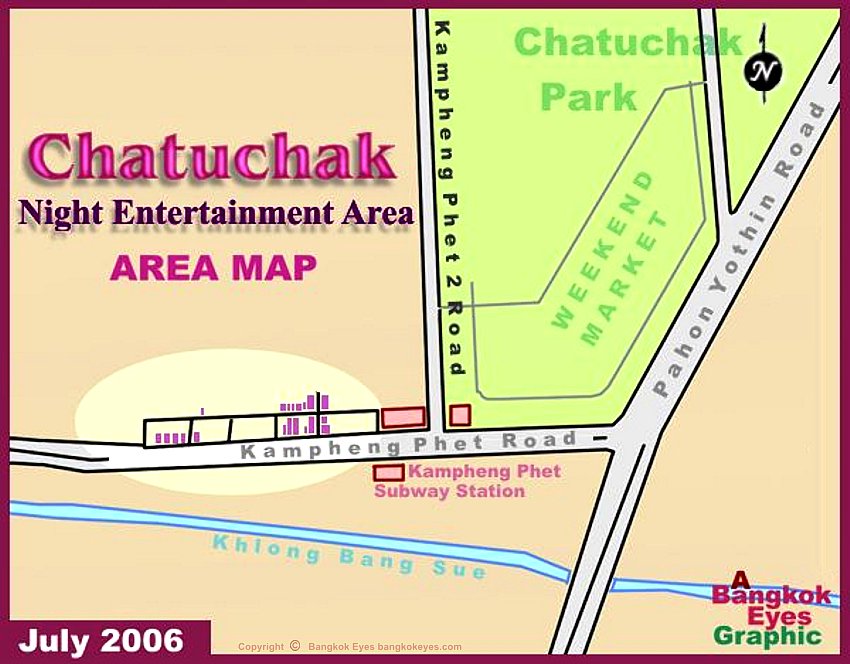 On our visit last weekend, we noted that most of the structures had been pulled down, or were in the process of being taken down. Many of the remaining buildings had been spray-painted with graffiti. It appears that the massive S.R.T. land development projects on the West side of Kampheng Phet 2 Road are extending down from the JJ Mall area to Kampheng Phet Road, taking out this once-popular Night Entertainment Area. The area never really had a formal name, so we were calling it either Chatuchak Night Entertainment Area, or Jatujak Night Entertainment Area. But regardless of spelling, this group of Nitespots has been relegated to the bone yard, now but a footnote in the greater history of Bangkok's Night Entertainment Scene.


---
---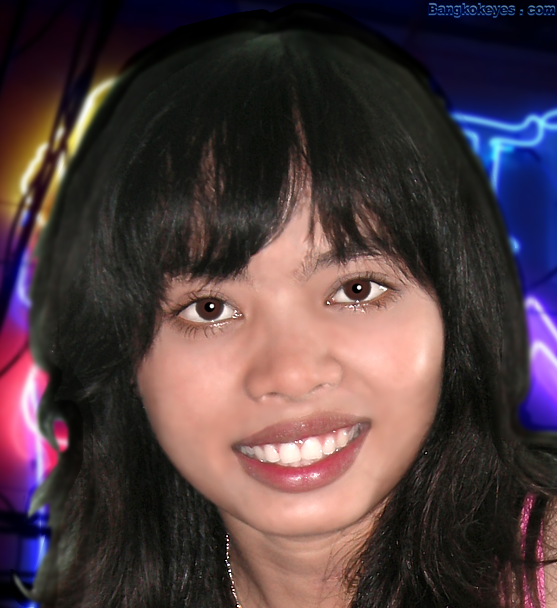 February's smile shines down from the North.
---
---
'

TOP

Historical Minutiae Dept.


"The Carlton"
...WHAT EVER HAPPENED TO IT?
Bangkok Eyes,

Re: The Carlton. This was a good restaurant on Silom Road which served Kobi steaks. Any idea what happened to it?
Regards,
B.



Greetings, B,

We recall the Carlton Restaurant with fond memories, including the occasional drunken Thai nak leng wannabes commandeering the microphone, singing, or trying to sing karaoke for their mia noi's late into the evenings. Even in later years, with it's tattered, unkempt look and cigarette-burned tablecloths it was still a fun place, and still had great food. The Carlton was one of the first with a real European / French menu. It disappeared on New Years Eve, December 31, 2008, according to reports (although we didn't find out until some time later).

Regards,
Mor
Boge


---
? ASK US (ALMOST) ANYTHING !
We can answer virtually any (reasonable) question on the Expat Night Entertainment Scene in Bangkok - be it Historical or very recent. Send us an e-mail and we will do our best to answer you soonest.
| | |
| --- | --- |
| 'Boge' Hartman Historical Research | |
* Zootramp Publications

---

Let the February 2015 Follies begin...
BANKOK EYES' Expat Night Scene.


P

ATPONG

1



MAP




After a few months' dead-time, the
Camelot Castle
has reopened. Although you won't recognize it. The sign has been (mercifully) left off, and it now looks like an indoor bar beer. Which is what it is. How the mighty have fallen..... Nevertheless, welcome them back to the slippery slope.

PATPONG I


P

ATPONG

2



MAP




The Pink
continues to see just how far they can push it. They are trying, as they have several times before, to reclaim use of the internationally registered name, "
Pink Panther
". And each time the
Sign Gestapos
come around (later if not sooner) and make them change the neon back to their legally registered name. I'll remain a fly on the wall and see how long they get away with it this time....

PATPONG 2


S

OI

C

OWBOY



MAP




Dancin' In The Streets
NO NEED TO PEEK THROUGH
THE CURTAIN....

The Dollhouse consistently has a great lineup. Eye-catchers, one and all....


SOI COWBOY


N

ANA

P

LAZA



MAP




Up on level
2
, that wildish-thing
Bubbles
has something new. Bubbles. Real ones.

NANA PLAZA


Sometimes the answers actually are in the fine print.
London Calling
is still displaying it's old name,
Hollywood Rock (English and Thai)
. ...It occasionally takes a very long time to get the legal name of a bar changed. Oh, and a fair bit of money, at least for some....

NANA PLAZA


S

OI

N

ANA



MAP




Finnegan's Irish Pub (& Restaurant)
was closed when we passed by last weekend. Should it reopen, we shall duly inscribe. The fat guy lying on the doorstep is not dead, he's just sleeping one off - we checked.... The other guy sitting on the steps is a babbling
Finn
.

SOI NANA


The brand-new
Sabaidee Massage
is new to the
Rajah Hotel
compound. Located up against the main building.

SOI NANA


For some of you readers who have written in, yes, technically the
Jersey Club
, the
Bangkokney
, the
Hangout Pub
and
The Cabin
are on
Soi 6
, but we will continue to report them in the
Soi Nana Night Entertainment Area
in that they are contiguous and can be accessed from
Soi Nana
.

SOI NANA


S

OI

K

ATOEY



MAP




Often while doing our monthly survey, we are asked at the entrance to
Patpong 2
(
Silom
side) if it is
Soi Katoey
. And, vice-versa, couples at the
Silom Road
entrance to
Soi Katoey
frequently ask me if this is
Patpong Road
. In the event one is intending to go to
Soi Katoey
, it is (at least formally) "
Silom Soi 4
" but it is much more recognizable by the
Sunrise Tacos
on the corner.

SOI KATOEY - (SILOM SOI 4)


S

OI

22



MAP




The
Bit Style Fantasy Massage Club
opened as scheduled (see our blurb last issue). Located in
Soi Big Mango
. May
Lady Luck
smile as they throw their hat in the ring.

SOI 22 - (Sukhumvit)


The
Happy Massage
has opened it's doors in
Soi Lemongrass
. A totally ambiguous massage shop. Welcome them as they wade into the sharkpool. As there have been so many changes - shops closing and opening - in this small soi, we will endeavor to provide a map of this location showing the precise location of each
Venue
in our next issue.

SOI 22 - (Sukhumvit)


The
Lemongrass Spa
has seen it's End-Of-Days, at least as far as
Soi 22
is concerned. Regular customers note, they are moving to their new digs in
Huay Kwang
as we speak... May they find prosperity in their new surrounds. Those interested in leasing the premises can contact them at the number below.

SOI 22 - (Sukhumvit)


As we had feared in our last issue, the once-popular
May Massage
has gone the way of the
Pelagornis sandersi
, their '
Traditional Thai
' masseuses scattered to the four winds.... The reason: too few customers. ....
Darwin
wins another hand.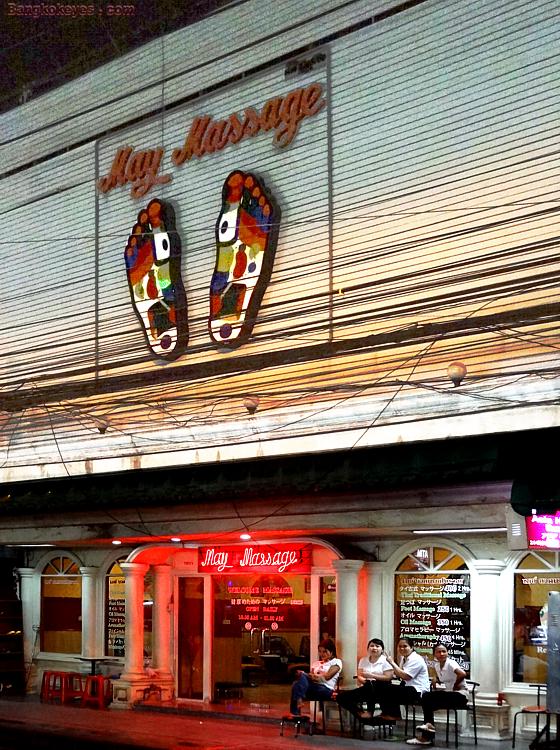 - File photo

SOI 22 - (Sukhumvit)


Som's
, located across the
Soi
from the old entrance to
Washington Square
have rung up their last check-bin... Neither of the
Nitespots
at this location did well since the building owners put in the sun/ rain awning that basically hid them from passers-by. Oh well....

SOI 22 - (Sukhumvit)


S

OI

D

EAD

A

RTISTS



MAP




We noted last month that the
Kizuna Bar
was poised to open - which, as can be seen, it did. Geared to the
Nippon
crowd. Located next to the
Pan Pan Italian Restaurant
. Welcome them as they cast their lot with the rest...

SOI DEAD ARTISTS - SOI 33


The
Soba Juban
opened it's doors (softly) on
January 20th
in the old
Fashion Massage Club
digs after making some drastic modifications. We're not sure what the function of this
Venue
is, but it looks like a
Federal prison
.... Located at the far end of
Soi Pan Pan
. Welcome them to the Big Uneasy.

SOI DEAD ARTISTS - SOI 33


The
Pudao Sweet Love Massage
lasted all of a couple of months before tanking : the moon a harsh mistress. Those digs now occupied by the
Fine Massage & Spa
, which we thought had already opened, but didn't stay that way. We expect they will do a proper opening in the following few days....

SOI DEAD ARTISTS - SOI 33


The
Velvet (Christies)
had unusual opening / closing hours, so last month when we noted that they were not open for a number of separate observations, we began to be concerned that it had in fact closed. It was closed again this month at survey, so it is officially closed, and off the rolls. ....It's a neon jungle out there. Should they pop back up out of their crypt, we shall duly report....

SOI DEAD ARTISTS - SOI 33


The
Top Up 33 Lounge & Bar
, in spite of inspired decor and hospitable staff, suffered from
Western feng shui
problems from the git-go (location-location-location). So it is no surprise that they imploded on the launch pad. Greener pastures, lads and ladies....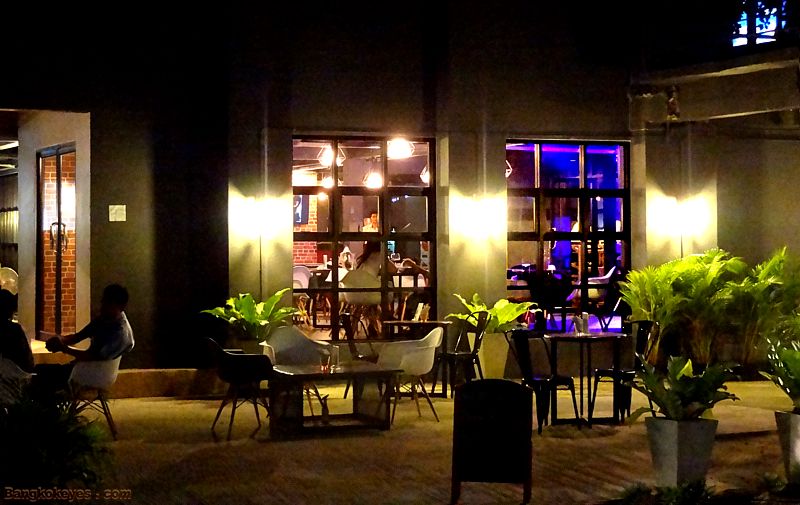 - File photo

SOI DEAD ARTISTS - SOI 33


Joy Mahjong / Massage / etc
is up to it's old tricks; opening when it wants, closing when it wants. Nice work if you can get it. This month it is "
Open
". Located in the
S 33 Compact Hotel
.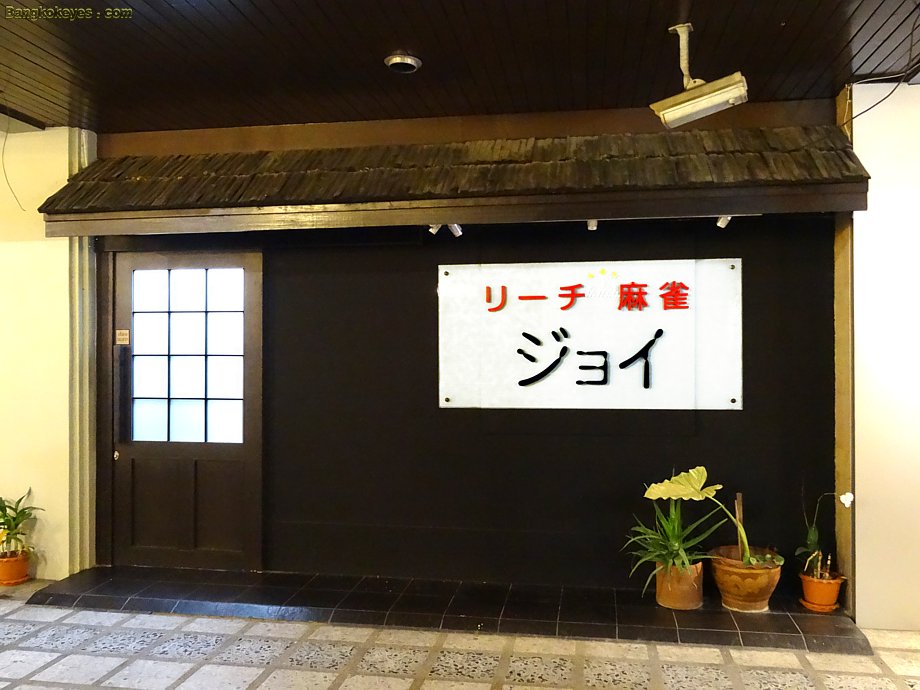 - File photo

SOI DEAD ARTISTS - SOI 33


S

OI

A

MBASSADOR



MAP




Some months ago, when we saw the old
Q Bar
renovating, we thought it was just a renovation, after all, some portions remained open while works were in progress. But we were wrong. It was eventually transformed into the beautifully appointed
Azura Loungebar
. And we thought that was the end of it. And we were wrong again. Immediately adjacent to it on the
Sukhumvit
side, not one but
two
brand new
Nitespots
have opened up this last month - the
Q up
and
The Vault Speakeasy Club
(our
Door Art of the Month
this month).
Door Art Of The Month
Award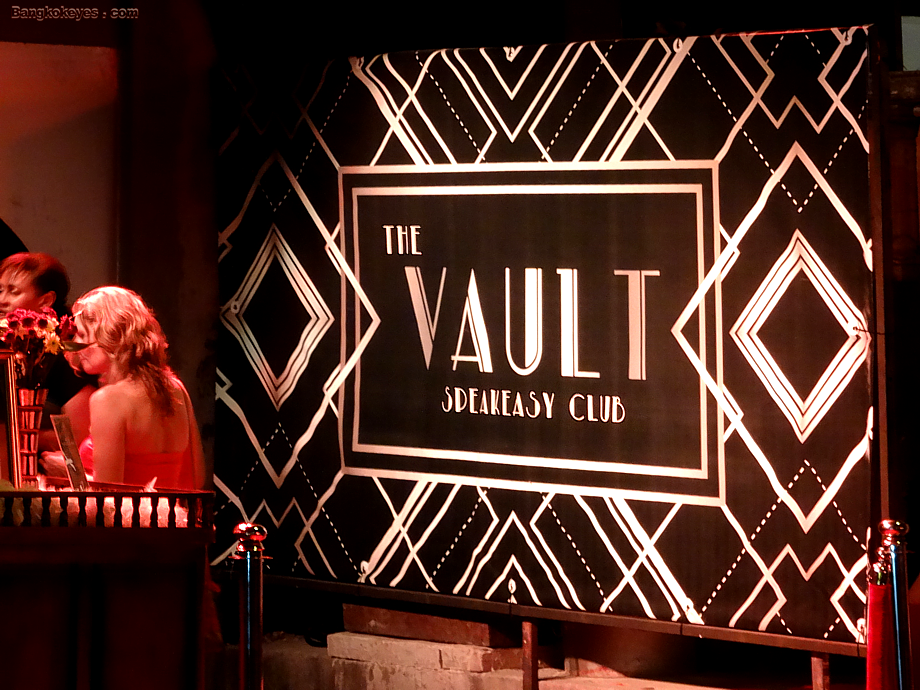 The Vault Speakeasy Club
has carried the
1920's - 1930's speakeasy theme
throughout. Their doormen are dressed of yore, compleat with old-fashioned suspenders, the works. Good job, lads and ladies. Easily the best '
Door Art
' this month. Let the good times roll.


SOI AMBASSADOR - SOI 11


The
Q up
(pronounced '
kew up
', not '
kwup
'), has thrown open its brand-new doors (well, not quite, you need to present yourself at the door for inspection, then you will be let in). Located upstairs above the old
Q Bar
- hence the name.... And welcome them to the nightgames....

SOI AMBASSADOR - SOI 11


The
Zanzibar
has some attractive new entranceway decorations. Still home to outdoor live music in the evenings. May they keep on keeping on.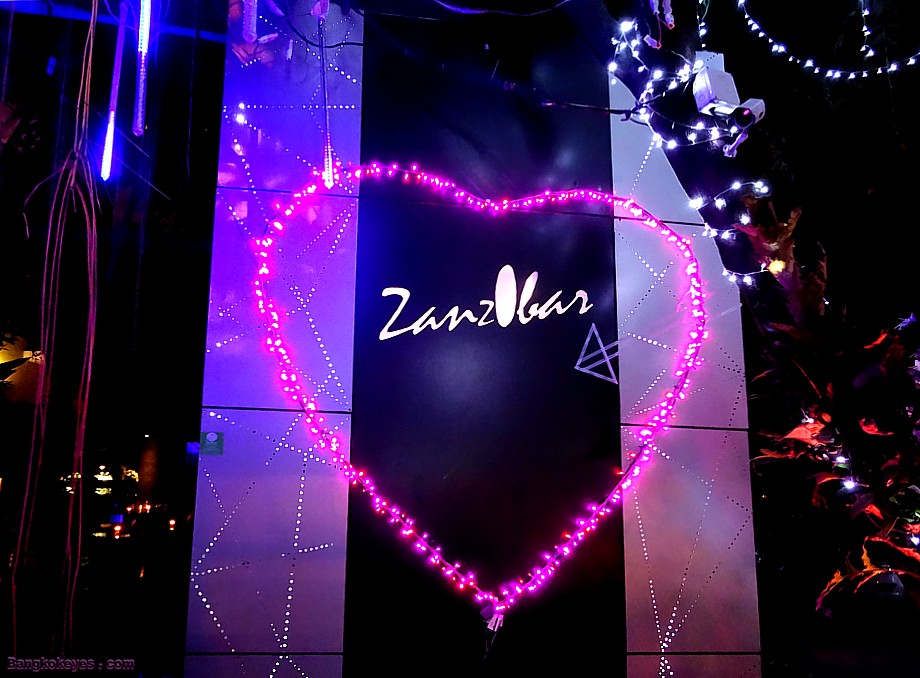 - File photo

SOI AMBASSADOR - SOI 11


Wolff's
has added some new neon to it's frontage. But the important thing is, this
live jazz bar
is staying busy. Get down tonite.

SOI AMBASSADOR - SOI 11


Directly behind, and contiguous to, what used to be the
Q Bar
(and is now the
Azura Loungebar
), was the
St Moritz Bangkok
. The
St Moritz
closed down a few months back. It has recently reopened as the
Elite Musical Theater
- whatever that may be.... Welcome them to the neon circus.

SOI AMBASSADOR - SOI 11


If you were to start at the old
Q Bar
and walk deeper into
Soi Ambassador
, you would see a small subsoi on the left with a few bits of neon aglare. At the far end of that small subsoi was the massage parlor
Lollipop 1
, closed a couple months ago. In it's place is the brand-new
Pisamai Spa
. It offers an unusual combination of service(s) - it opens at
09:00 hrs
in the morning, but has outservice call
24/7
- the line
continues to blur
between
specialty massage shops
and '
escort service
' providers. May they continue to slip 'n slide....

SOI AMBASSADOR - SOI 11


Closed more than it is open, the
Banana Club
is yet again closed. For the last time? No one knows for sure.... No further comment....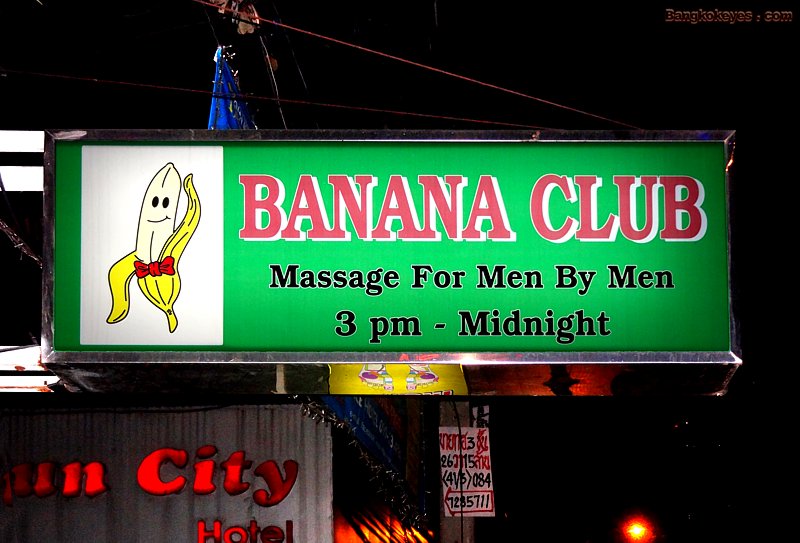 - File photo

SOI AMBASSADOR - SOI 11


Q

UEEN'S

P

ARK

P

LAZA



MAP




The small sort-of bar beer, sort-of Internet shop
VL Internet
has closed down. We doubt they will be coming back - they have taken down their sort-of neon sign..... We wish them a soft landing, wherever....

QUEEN'S PARK PLAZA - SOI 22


S

OI

E

DEN



MAP




No self-respecting
Night Entertainment Area
would be without it's flower-sellers....

SOI EDEN - Soi 7/1 Sukhumvit


S

OI

T

WILIGHT



MAP




In
Bangkok's 'Twilight Zone
'
The Zeus
has gone out of business, it seems. The interior is undergoing massive renovations. Let's adopt a '
wait-and'see
' on this one - reopen, or something new?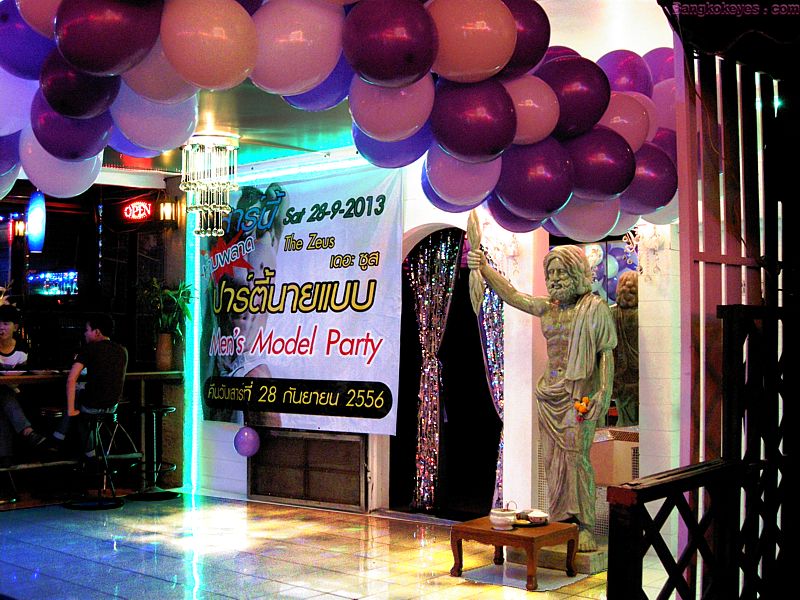 - File photo

SOI TWILIGHT



---
'

TOP

A PAGE FROM Bangkok's NIGHTSCENE HISTORY....

20

YEARS AGO :



February

With thanks to Cool Text - cooltext.com
Bangkok Eyes goes back in time to see
Who was new - And who was through
in the Expat Night Entertainment world.
How many of these old 'oases'
do you remember ?
Patpong I
*
The
Butterfly
opened at the right hand portion of the
Gold Finger's
.
Gold Finger's
did not close, they are still open today. The portion occupied by
Butterfly
eventually became
Pussy Collection
, also now closed.
*
The
Butterfly Bar Videotheque
closed. No relation to the
Butterfly
that opened across the street that same month. It was located where the
King's Camelot
now resides.
---
Patpong 2
*
The
Elixer
- located on the second floor of the stairwell opposing
Foodland
closed. No
Nitespot
currently occupies that space.
*
The
Bravo
also located on the second floor of the stairwell opposing
Foodland
closed. There is no
Nitespot
at that location presently.
*
The
Thai Tradittional Massage
(sic) opened newly in the
Patpong Barber
(which had just closed) digs. There is no
Nitespot
at that location presently. It was located on the
4
th floor of the stairwell opposing
Foodland
.
*
The
Bua Luang Karaoke
closed. There is no
Nitespot
at that location presently. It was located on the
4
th floor of the stairwell opposing
Foodland
.
*
The
Body Talk Cafe Bar
closed. There is no
Nitespot
at that location presently. It was also located on the
4
th floor of the stairwell opposing
Foodland
.
*
The
Cassanova
opened up on the
2
nd floor in the
Flower Blue
(just-closed) slot. Located in
Soi Bookstore
connecting
PPI
and
PPII
. Today no
Nitespot
occupies that turf.
---
Soi Cowboy
*
No changes that month / year.
---
Nana Plaza
*
No changes that month / year.
---
Soi Katoey
(Silom Soi 4)
*
The
Deep
moved to the
2
nd floor just across the street from it's old location. It took over the digs from the
Deeper
which had just closed. Today this location is home to the
Bearbie Bar
.
*
Helene's Place
opened up in the just-closed
Crazy Cow
.
Helene's Place
is still there, but is no longer a
Night Entertainment Venue
, it is now a restaurant.
---
Buckskin Joe Village
(~ March 1988 - 9 June 2006)
(Also known -originally- as Tobacco Road or Soi Rot Fai, and later as Machim [Thai] and Soi Zero)

*
No changes that month / year.
---


---
Sin
City
2

A Film
Review
Click Here
! ORDER NOW !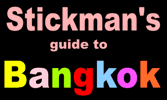 CLICK-

Bangkok Nightlife