MONTHLY
COLUMN

Bangkok,


01 July 2015


William R. Morledge



July's Nightlife News
Bangkok's Bars - 20 Years Ago
A Smile in the Land of Smiles.
Ask Us: In the name of "Progress"
Graffiti -BKK's Midnite Vandals - #112

---
A short, direct question from a reader asks, "Would you know of a current list of good freelancer bars?" Recently we've received many similar questions on freelancers, and this one pushed us 'past the tipping point' - Yes, we should rightly address this subject in a comprehensive manner. Seemingly an easy subject to cover, it turns out to be somewhat deceptive (as the headline suggests) - and quite a bit more complex than one would expect.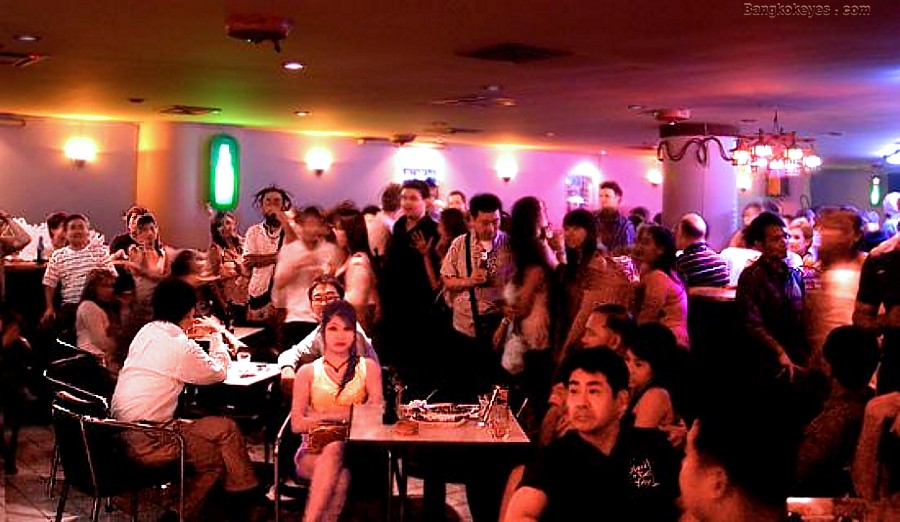 The underground Thermae Coffee Shop circa 2006.
- File photo
Originally free-lancers were just that - in Medieval times, he was a mercenary, a soldier-for-hire, 'have lance, will travel'. However, for purposes of this discussion, a narrower, much updated definition will be employed. In that we have a fair percentage of 'long-time Bangkok residents' as readers, as well as a large percentage of readers relatively new to the "scene", it becomes incumbent upon us to clearly define the term 'freelancer' - as it originally was used in the Bangkok Nightscene arena - and, further, to clarify how it is being used today.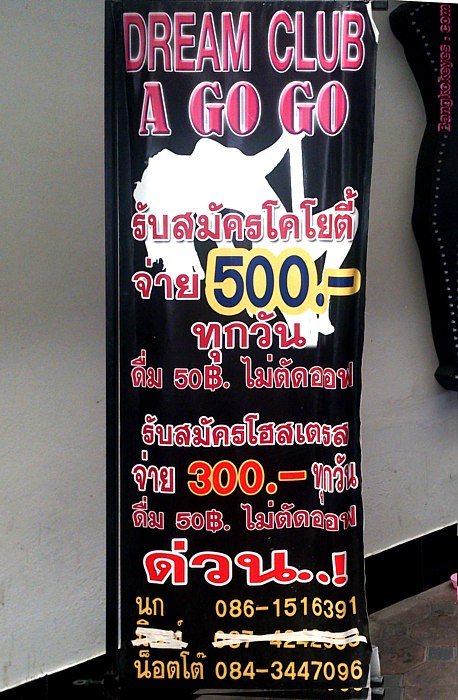 Dream Club is working a variation-on-a-theme which is gaining popularity in both Pattaya and Bangkok. It is getting harder and harder for A Go-Go bars to get - and keep attractive dancers, so owners are offering what amounts to part time or piece-work. In this case, they are offering 500 Baht per day, 50 Baht for lady-drinks, with the added 'bonus' that if they are bought out (barfined) their pay won't be cut. This gives the dancers the option to work when they want to - specifically, if they meet a customer, they can spend 3 or 4 days with him and come back to work without penalty. Although this does not meet the literal criterion of 'freelancer', the girls themselves will tell you that they are freelancers.
From the 1960's through the early 1990's defining 'freelancer' was quite easy. Essentially, and foremost, a freelancer was an independent Night Scene denizen, not employed in a Night Entertainment Venue, who offered sex for pay. -And that was it, there were no other conditions applied to 'freelancer'.

Soi Eden's Bangkok Beat Club / Disco has a formula similar to many other Nitespots for it's weekly "Ladies' Night" - free-flow Mojitos for an hour, as well as lower prices all night on some drinks. Over the last couple years, it has built up a reputation as a place where freelancers congregate, especially on weekends.
Some of Bangkok's most memorable Nitespots in decades past were freelancer bars; the Thai Heaven on Petchburi's Golden Mile, the Thermae Coffee Shop, the Thai Yonoke on Ploenchit, and the Nana Hotel and Grace Hotel Coffee Shops. And we wouldn't want to forget the Venus Room and the low-down-and-dirty Mosquito Bar in Khlong Toey Port.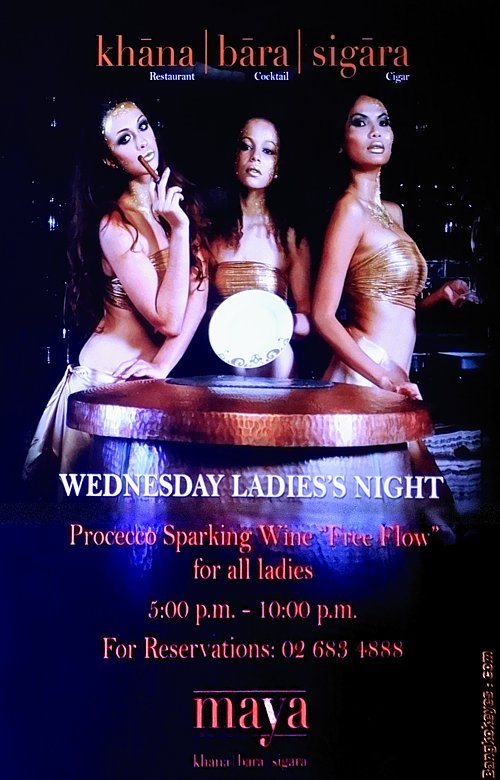 Maya (Holiday Inn, at the top of Soi 22) has a fairly typical "Ladies' Night" formula - 'free-flow' booze - in this case, a sparkling wine. -A good business move - the ladies will go where it's free, and the men will follow the ladies. A number of the ladies showing up will be there for an evening out with friends, others will go to get picked up, or to pick up someone, but a percentage of those showing up for Ladies' Night will be full-time, or part-time freelancers - a fact of which the male patrons are well aware.
As the 'disco era' came into vogue (albeit in a minor way), most had a freelancer scene. Some of you will remember the Peppermint and the upstairs SuperStar Disco, as well as the less-than-successful King's Lounge Disco above King's Corner on Patpong I. These 'until late' Venues all had freelancer action to a degree, many of whom were bargirls who were not bought out and were looking around for a late-night john. (Or, who were bought out, and were back looking for round-two.)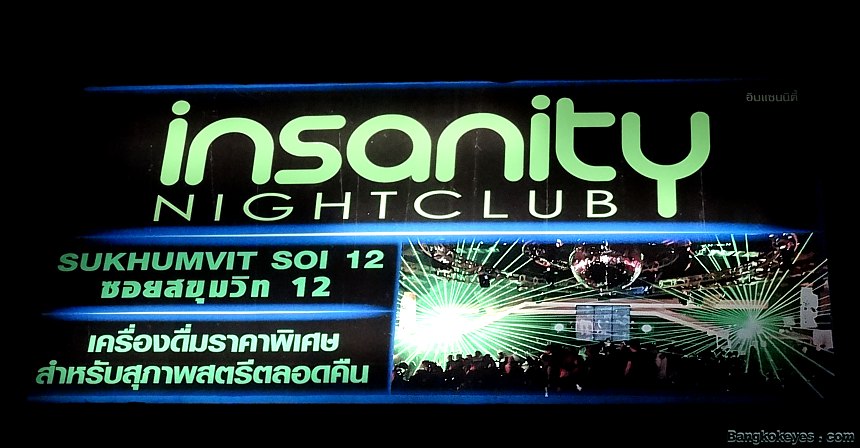 The 'till-late Insanity Night Club on Soi 12 advertises on Soi Cowboy in both Thai and English. The Thai language is a direct appeal to bar girls on the game to come after hours to Insanity (should they not have found a customer by bar-closing time). The girls, as late-night freelancers, are offered a "special" price on drinks. The theory is, and the theory works, - where the freelancers go, so go the male customers...
Also, although not in Bangkok, we would be remiss if we didn't mention Pattaya's late-and-greatly-missed 'over-the-water' freelancer bars along the strip that would eventually become known as "Walking Street" : the Sand Box, the late-nite/ all-nite Marine Bar, and it goes without saying - the unforgettable Fantasy Club. Some time later, along that same strip, a bar called "Free Lancer Bar (FLB)" opened up, however it was not in fact a freelancer bar by the old, original definition - but more on this later.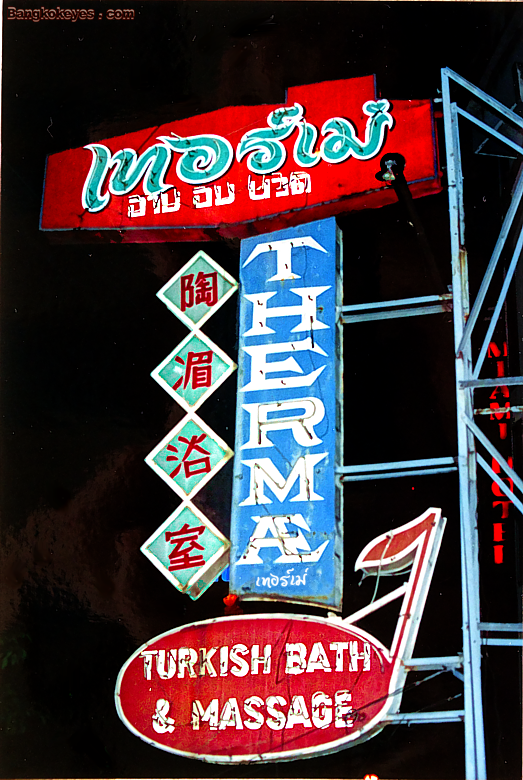 When the Thermae Turkish Bath & Massage opened in 1965, the all-night coffee shop in the basement was almost an afterthought - and ended up becoming it's centerpiece. The Thermae Coffee Shop eventually became Bangkok's most successful freelancer venue, vying at times with the Nana Hotel Coffee Shop, and then the Grace Hotel Coffee Shop for the dubious title of the "meat market" (also in vogue was the term, 'chicken farm'). The Thermae Coffee Shop, surviving it's parent, is still in operation today, two doors down at the Ruamchit Hotel basement.
Alas, as they say, 'That was then, this is now'. Of the freelancer venues mentioned above most no longer exist, and those that do (with the sole exception of the mollusk Thermae) are no longer freelancer-oriented. And along with the disappearance of these memorable Nite Venues, the very definition of "freelancer" underwent a sea-change, or perhaps better described as an 'ambiguation'.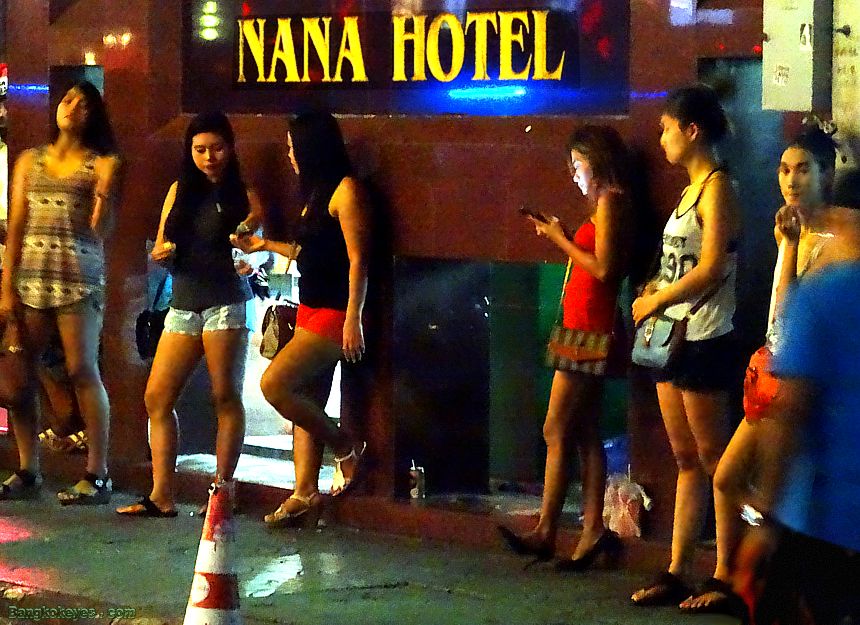 The ladies-of-the-evening wait at their 'usual spots' for customers in the Sukhumvit / Soi 4 area. These young ladies, cumulatively, make up a large part of Bangkok's freelancer population. Although freelancers by definition, they are more commonly referred to as streetwalkers. (Faces and some details altered in PhotoShop to obscure identity.)
Today, the accepted definition, or should I say, 'definitions' of freelancer are elaborations on the original, and often dissimilar to one another. Today's freelancers also can be found in a wider variety of Night Entertainment Venues, no longer just 'coffee shops', discos and the occasional 'lounge'.
Note first, the rise of the "Pub", usually Irish or English/ British in orientation. Their continued and increasing popularity would tend to make the long-time Bangkok nightcrawler shake his head in disbelief. However, they successfully have done a few things which encourage customers to walk in the door - to include weekly "quiz shows" and, more to the point - "Ladies' Nights" where financial benefits to the fairer sex are proffered in one form or another. Ladies' nights are an open invitation to all ladies, but when the dressing comes off, a specific open invitation to freelancers - as they attract the larger percent of male customers. And, without question, the invitation is not ignored. Ladies come from a variety of backgrounds; bar girls, "weekend freelancer" office girls, and a number of foreign mem farang. In fact, this has spawned the rise of a new classification of freelancer: the 'pub girls' who confine their 'circuit' almost exclusively to the pubs.
It is worthy of note that a number of traditional A Go-Go bars are offering short-term contracts to top dancers. (The dearth of attractive, active, reliable dancers has become a universal problem in the A Go-Go arena). One such A Go-Go bar has offered their 'hottest' dancers 10,000 Baht for ten days' work -with the stipulation that they obtain 100 lady drinks, and come to work every day. They are allowed to "Op" after a certain hour, but the barfine is also higher. And that is it. It has a great appeal to the top dancers, as a ten-drink per day quota comes quite easy for them, sometimes from just 2 or 3 customers. The girls then, after the 10 days are up, walk away with their 10,000 baht, plus drink money, plus any barfine commissions. Usually the girls will take a few days off, and return for another ten days. What does this have to do with freelancing, you say? Well, in the traditional sense, not much, but the dancers consider themselves to be "freelancers" (yes, the term has entered the Thai lexicon of farang words).
Another group of ladies are the Bar Beer Girls - those who are nominally 'employed' in the bar beers. Examples abound on Soi 4, such as Hillary's, the Morning-Night and Stumble Inn, to name just a few. The ladies show up every day for work, but do not draw a salary. They are dependent on lady drinks, tips and 'Ops' only. They do have to have permission from the bar to ply their trade there, however. These girls also consider themselves to be 'freelancers' - yet another variation of the definition.
In summary, currently there are almost as many variations on the freelancer theme, as many sets of special conditions under which the girls work - and ply their trade, as there are different bars. And a great many of these girls, regardless of actual circumstances, prefer to be known as freelancers. The net benefit is to the girls, however, as many of them now work under less exacting rules than previously imposed by, say, the A Go-Gos of old. One could say they have a lot more freedom, generally, if not exactly that of the 'classical' freelancer.


---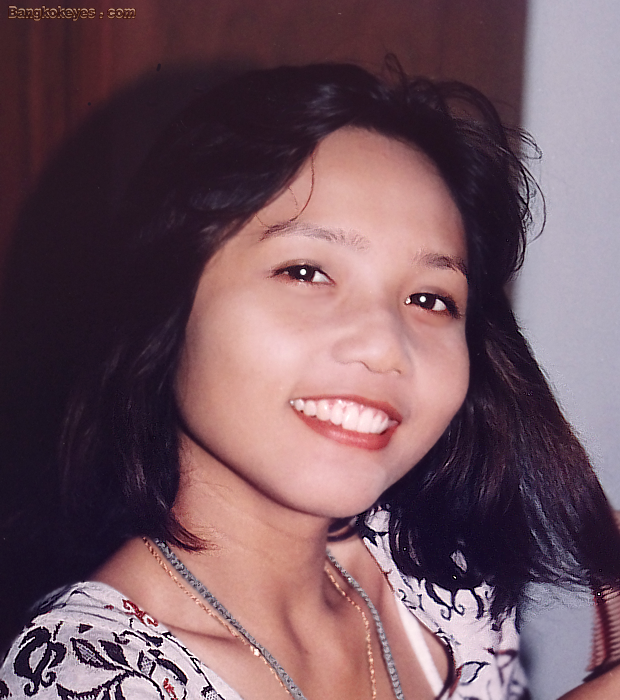 "A long time forgotten,
dreams have just fell by the way..."

---
---
---

Historical Minutiae Dept.


In the name of Progress
FAVORITE VENUES ARE GOING...
Hi,

It appears that the d' Pelican and perhaps Buddy Bar as well (same Swedish owner) have closed on Soi 22. This makes me very sad, since I have personally stayed at the d'Pelican at least twenty times since 2008----no complaints. ----What happened? The places were successful. -Is this another example of eminent domain, in Bangkok, like the "Arcade", on Soi 7 Sukhumvit next to the Nana BTS? ---I need to know----- I was about to make a reservation at d' Pelican and I saw the web-site shut down.

Thanks in anticipation.

G
Greetings, G,

The Buddy Bar was having a party a couple of nights ago, so I am certain it is still going strong. I could not find any trace of d' Pelican. Note, however, that except on separate requests, such as yours, we would not carry news about d' Pelican and other venues which are not "Nitespots" in the traditional sense.

I don't believe we are seeing examples of eminent domain here. This is nothing more than people with big money buying up smaller, older areas for redevelopment. Sometimes referred to as "progress"....

Best,
Boge


---
? ASK US (ALMOST) ANYTHING !
We can answer virtually any (reasonable) question on the Expat Night Entertainment Scene in Bangkok - be it Historical or very recent. Send us an e-mail and we will do our best to answer you soonest.
| | |
| --- | --- |
| 'Boge' Hartman Historical Research | |
* Zootramp Publications

---

Let the July 2015 Follies begin...
BANKOK EYES' Expat Night Scene.


P

ATPONG

1



MAP




The
Lust Bar & Club
has plummeted headlong into the abyss. Opened in
December of 2013
, it is the latest of a number of venues to fail at that location since the original
Napoleon Lounge
closed. And by all that should count, it should have succeeded - great decor, attractive and friendly
A Go-Go / coyote
staff and reasonably priced. Perhaps it was just trying to succeed in the wrong decade...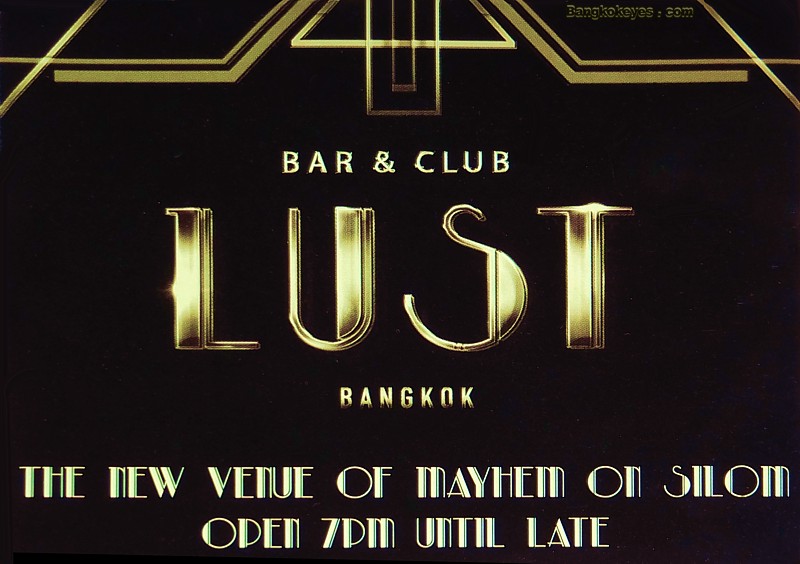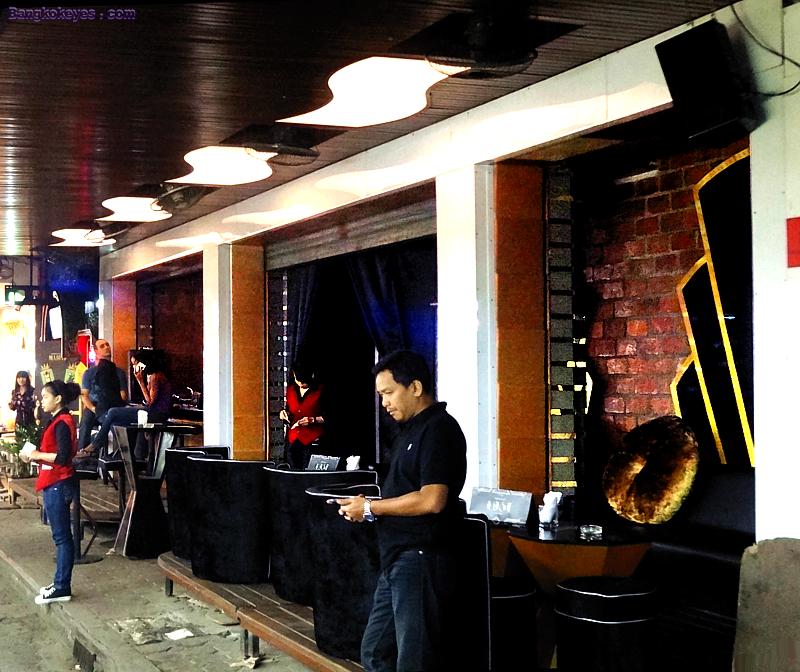 - File photos

PATPONG I


Patpong Survivor
RESIDENT PHOTOG PERSEVERES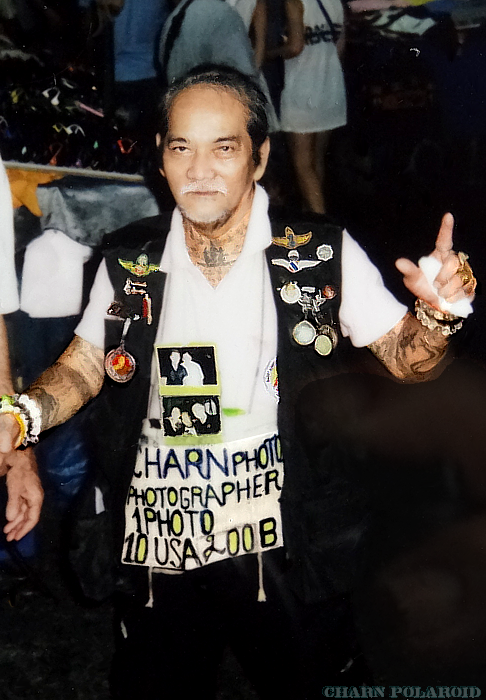 Khun Charn, more than three decades on the Pongs, used to ask couples leaving the bars, "I take a picture of you and your prostitute?" He has mellowed since then, but he's still taking Polaroid shots of us nightcrawlers... I didn't know they still made Polaroids.....


PATPONG 1


P

ATPONG

2



MAP




The
Barcelona Cocktail Lounge
located up on
The Ramp
has re-closed yet again.. Our sources on the street say it has closed for good this time around. We will of course be checking back, but we are not overly optimistic.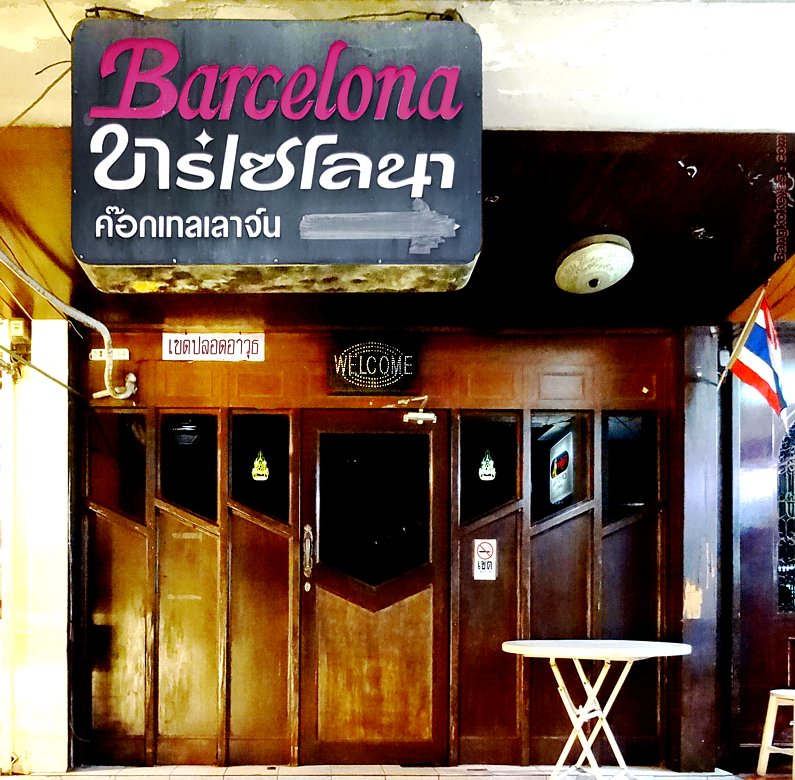 - File photo

PATPONG 2


S

OI

C

OWBOY



MAP



Door Art Of The Month
Award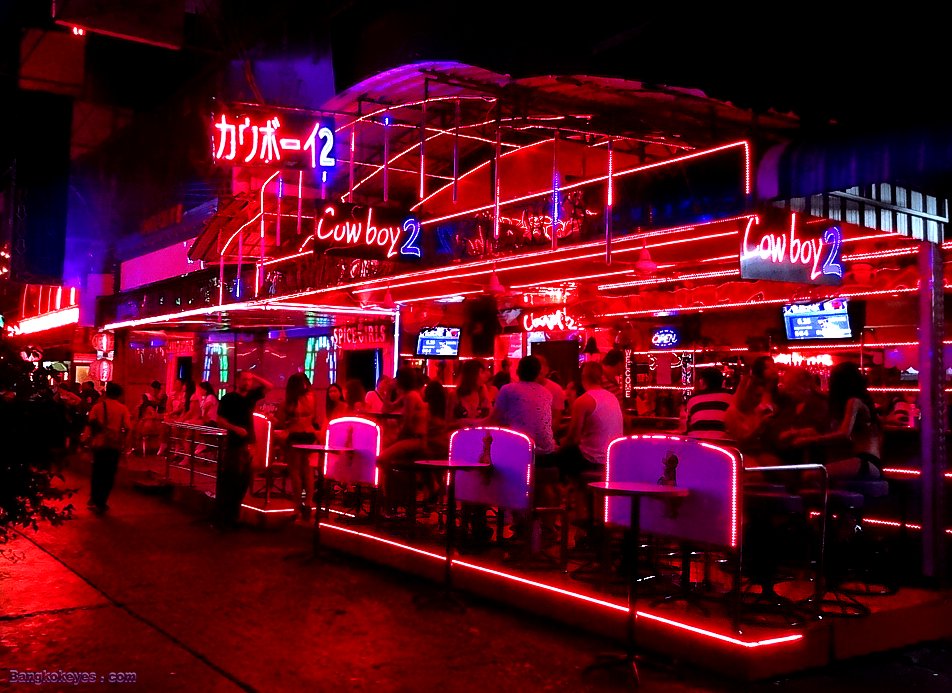 The
Cowboy 2
has done something unique and entirely eye-catching - they have remodeled entirely in red. Most striking, and worthy of mention as our
Door Art of the Month
.


SOI COWBOY


As the original
@ Corner
neon remains, we see also an additional bit of neon reading
Tiger's Bar
. But we also see a large
Singh
emblem is part and parcel of that new bit of neon. Is this the name of the bar, or is this a
Singh
promotion? You decide.

SOI COWBOY


The
Suzie Wong
is open
, and and are back to their rock-'n-rolling ways (as of this last
Saturday
). 'Nuff said....

SOI COWBOY


N

ANA

P

LAZA



MAP




Last month we said of
Bubbles
sudden reopening : "
We suspect this is just a part of an elaborate game of Musical-Chairs, so let's wait and see how long they stay open....
" &nbspWell, guess what? They have closed again. Musical chairs continues.... We'll keep an eyeball peeled, and get back atcha.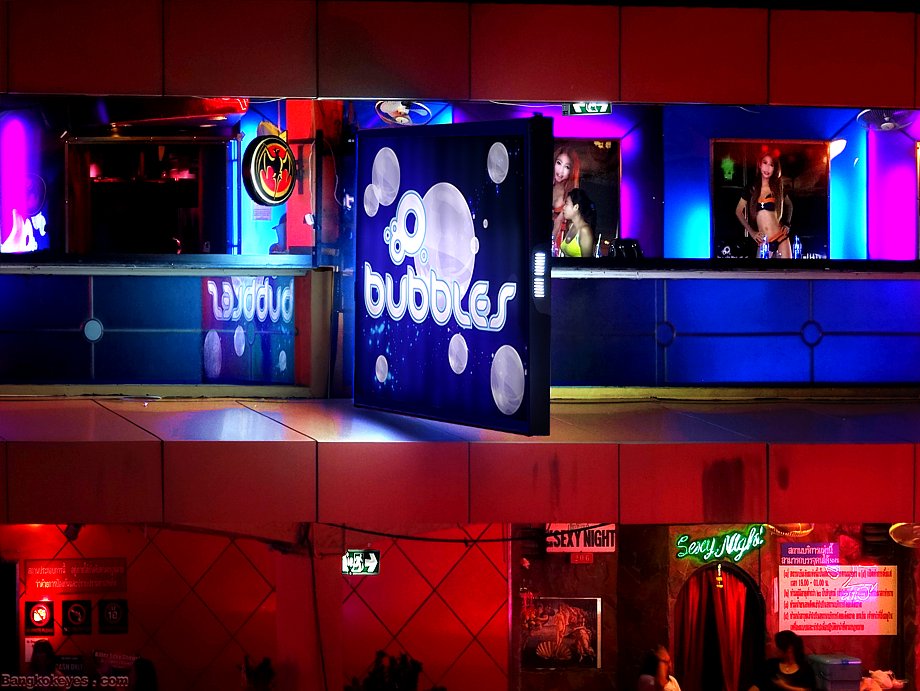 - File photo

NANA PLAZA


As renovations to
Jail Birdz
proceed - day-by-day, month-by-month, inch-by-inch, we see that some additional progress has been made - this month the sign has been put up. And we have to admit - classy....

NANA PLAZA


The
NEP's
own
Spankys
is not the only
Spankys
- you'll find another on
Soi 13
and another on
Patpong 2
(no relation, however). Nor is it the first '
Spankys
' - the original
Spankys
(
Bar Beers 1
, then
2
, then
3
) at
Asoke Corner
ran from
September 2001
through
December 2004
. The
NEP's
Spankys
moved into the then vacant
Three Roses
digs in
March 2003
. Nevertheless, it is the best
Spankys
....and don't take our word for it....

The System works...
A GO-GO, SHOWS, ...SPANKINGS


NANA PLAZA


S

OI

N

ANA



MAP




The brand-new
Relax Time
Foot Massage & Thai Massage
has opened up between
Hillary 2
and the
Heidelberg
- on that side of the
Soi
. May they continue to slip 'n slide....

SOI NANA


It looks like the
Naughty Girls
won't be coming out for the next round. Sometime between last month and this, someone threw in the towel. A favorite of many long-time residents and frequent visitors. Ashes to ashes, so be it....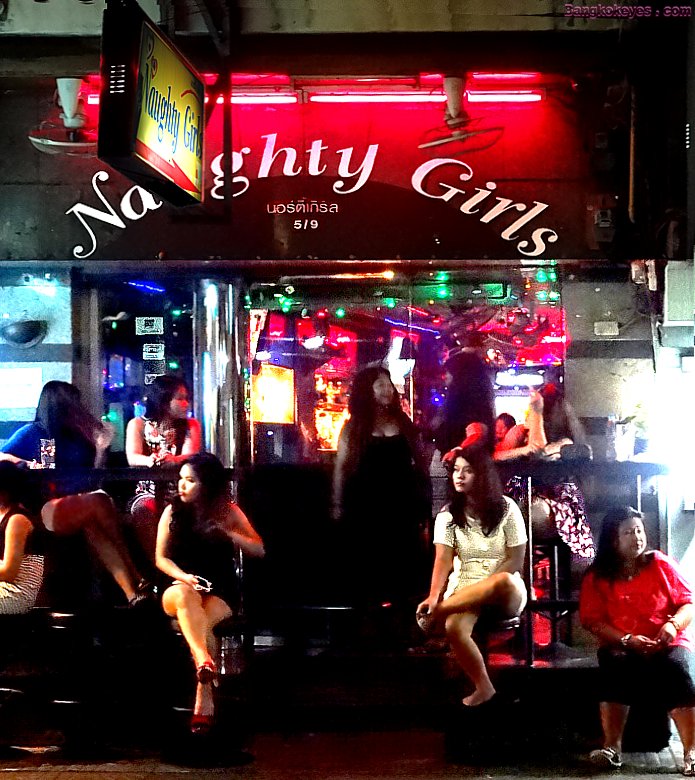 - File photo

SOI NANA


The mostly ignored sign at the
Soi 4
entrance to the
Rajah Hotel
compound could use an update or two....

SOI NANA


S

OI

K

ATOEY



MAP




The
Sphinx
has commenced their interior renovations - however the front verandah will not be closed during these renovations. Keep on rollin'.

SOI KATOEY - (SILOM SOI 4)


S

OI

22



MAP




The
Holiday Inn's
indoor-outdoor
Bangkok Betty
is a rockin' concern on the weekends - we saw nearly a hundred revellers who had poured out into the driveway last
Saturday
night. They were listening to a
live rock band
- who knew their licks. More and better and faster and stronger....

SOI 22 - (Sukhumvit)


The
Bit Style Massage
has bit the dust. They were located on
Soi Starlight
- having opened only this
January
, their flame was neither bright nor long....

SOI 22 - (Sukhumvit)


One of the stranger
Japanese
hybrid
Nitespots
,
Girls Restaurant Bar Pasela
, has opened on schedule. As mentioned last month, part
restaurant
, part
karaoke
, part
bar
, and part
beautiful girls
. Let the good times roll.. Located deep in the
Soi
, near
New Cowboy Bar
.

SOI 22 - (Sukhumvit)


The
Momiya Jasmine Massage
has reopened. (They have a bad habit of closing if they are short of customers later on in the evening - without notice - giving the impression to late passers-by that they have gone out of business.) Keep on keeping on.

SOI 22 - (Sukhumvit)


The
Wild Orchid Massage 2
has taken over
lock, stock and Tiger Balm
, from the previous
Waew's Massage
. Wish them luck as they cast their lot with the other two dozen massage parlors on that
Soi
.

SOI 22 - (Sukhumvit)


The
Po Massage
- the one in
Soi Starlight
- has closed. It's sister
Po Massage
just around the corner on the main
Soi 22
is still open, however.

SOI 22 - (Sukhumvit)


S

OI

D

EAD

A

RTISTS



MAP




The
Renoir 2015
opened as scheduled, and we have to say, it is looking good. We were curious about the name of the
Venue
- as it included the year, '
2015
', (the original
Renoir's
full name was "
Renoir Club 1841
"). Was it possible there was a link between the old and new
Renoirs
? So we went ahead and asked - the answer was that one of the original group who owned the
Renoir Club 1841
is the owner of the new
Renoir 2015
. (For you historians, the original
Renoir Club 1841
was
Soi Dead Artists
seminal bar, having opened in
1987
.)

SOI DEAD ARTISTS - SOI 33


The
Ocean
complex is open. This is in spite of what you or I may have heard to the contrary. Two days ago I walked inside - just to dispel the rumors. Of course, if the owners were to ask me for my advice, I would make note that they should be open
every
day, and the place should
look
open, - with lights
on
and other things. But they haven't asked me, so I will say nothng....

SOI DEAD ARTISTS - SOI 33


Bistro 33
, located deep in
Subsoi 5
. was closed when we passed by early on the weekend. There was no sign saying that they would be back soon, or other. Further, it was entirely dark, no security lights, or security staff around. I call that "
Closed
".
RIP
.

SOI DEAD ARTISTS - SOI 33


The
Blue Heaven
has nailed up some new neon, more in keeping with it's
Nippon
clientele. We note also that the
3rd Floor
Ikeman 33
has disappeared from the signage above.... May they find greener pastures....

SOI DEAD ARTISTS - SOI 33


Joy
was closed - yes, again. Keeping track of them is hardly worth our while...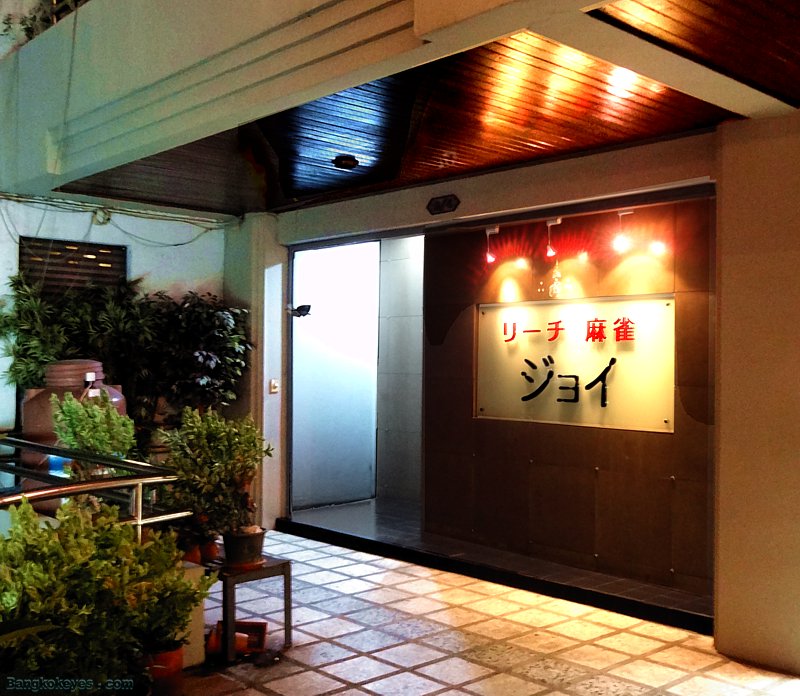 - File photo

SOI DEAD ARTISTS - SOI 33


S

OI

A

MBASSADOR



MAP




The big news on
Soi Ambassador
this month (and we mean physically very
BIG
) is
"The District".
Take the relatively new
Azura Loungebar
, and add to that the very new
Q up
, and add to those two the very new
The Vault Speakeasy Club
, and then add to that a previously unused section in the back of the old
Q Bar
, and put it all under one roof (figuratively speaking) you will end up with
The District Music United
. Awesome - may the fates deal them all aces and faces.

SOI AMBASSADOR - SOI 11


The
Kawinya Massage
located in the passageway at the
Ambassador Hotel
has changed hands, now becoming the
Nuan Massage
. Welcome to the wolfpack.

SOI AMBASSADOR - SOI 11


Q

UEEN'S

P

ARK

P

LAZA



MAP




A rainy night temporarily cleared the decks in the
QPP
. But after the shower, the nightcrawlers were to return with their usual zeal.

QUEEN'S PARK PLAZA - SOI 22


S

OI

E

DEN



MAP




The
Magic Table
has a brand new front deck and facade. Looking good. May they persevere.

SOI EDEN - Soi 7/1 Sukhumvit


S

OI

T

WILIGHT



MAP




Mario Massage
has closed. Should this be a temporary condition, we shall duly report next issue.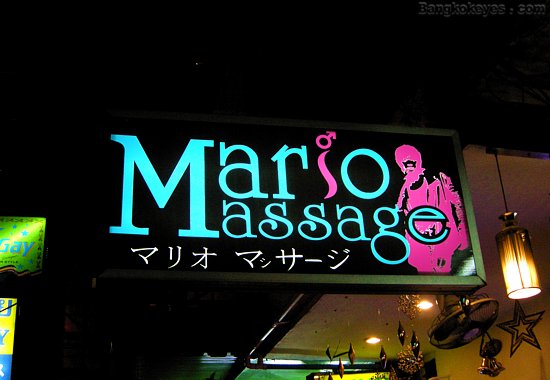 - File photo

SOI TWILIGHT



---

TOP

A PAGE FROM Bangkok's NIGHTSCENE HISTORY....

20

YEARS AGO :



July

With thanks to Cool Text - cooltext.com
Bangkok Eyes goes back in time to see
Who was new - And who was through
in the Expat Night Entertainment world.
How many of these old 'oases'
do you remember ?
Patpong I
*
The upstairs
Pantera Rosa
discontinued hanging out it's additional sign which read
La Panthera Rose
. It's sign on the
Soi Bookstore
entrance remains "
Cassanova
". There is currently no
Nitespot
at this location.
---
Patpong 2
*
The long-standing
Rififi Bar A Go-Go
closed it's doors for good. In it's heyday, it was one of the top bars on
Patpong II
, however in latter years, it had become run down and had been given the less-than-flattering, but nonetheless appropriate nickname of "
The Riff-Raffi"
. These digs now home to
Club Electric Blue
.
---
Soi Cowboy
*
No changes that month / year.
---
Nana Plaza
*
The once popular
Mon Cherie Music Lounge Go Go Bar
closed for good. It would become the
Play Skool
the following month.
Play Skool
is still at this location. We wonder; is
Play Skool
having a
20-year anniversary party
?
---
Soi Katoey
(Silom Soi 4)
*
No changes that month / year.
---
Buckskin Joe Village
(~ July 1988 - 9 July 2006)
(Also known - originally- as Tobacco Road or Soi Rot Fai or, 'The Tracks', and later as Machim [Thai] and Soi Zero)

*
No changes that month / year.
---


---
Sin
City
2

A Film
Review
Click Here
! ORDER NOW !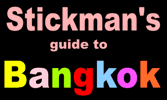 CLICK-

Bangkok Nightlife