Demographically Speaking:



MONTHLY
COLUMN

Bangkok,


01 May 2015


William R. Morledge



May's Nightlife News
Bangkok's Bars - 20 Years Ago
A Smile in the Land of Smiles.
Ask Us: Whither Stickman?
Graffiti -BKK's Midnite Vandals - #110

---
Having been involved in a number of conversations lately on Soi 33, and whether or not it is turning into "Nippon-Town", we decided to do something about it. We decided to look at the facts. Using our old and new maps, and the Zootramp databases, we decided to do a quick comparison between the year 2010 (when Soi Dead Artists was in it's heyday) and 2015. Have a look at the results below: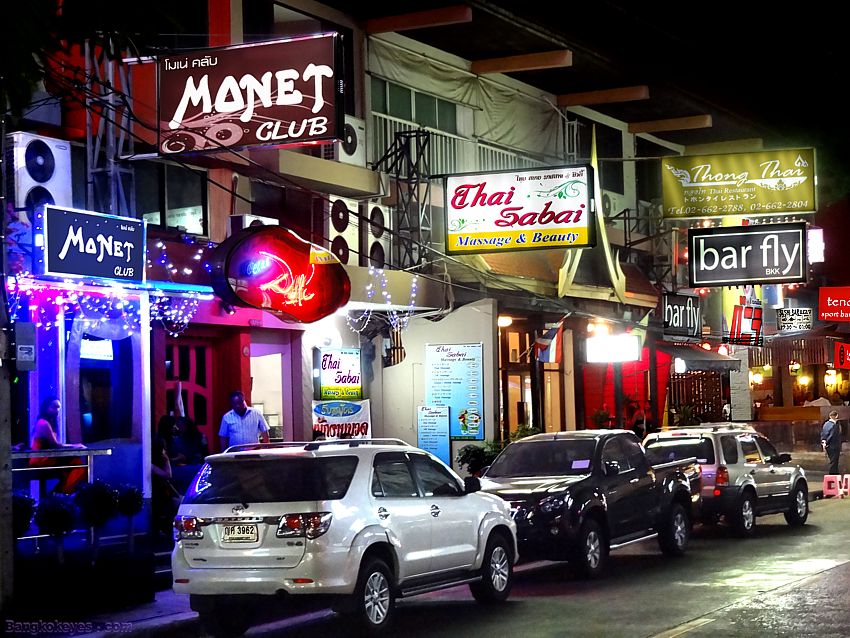 - File photo

SOI DEAD ARTISTS - Soi 33 Sukhumvit Rd.

The below chart lists the Nitespots in RED which are either geared entirely for Japanese trade, or are more favorably oriented to Japanese trade. There are of course a few Venues which are borderline, and on those, we made our best 'educated guess' based on knowledge gained over several years' surveys.

- Soi 33
Year 2010
Nitespot Names (Japanese Venues First)

1. Fusicho
2. Chip In
3. Hibari
4. Zoo
5. Srawberry Farm
6.Vanilla
7. Akane
8. Kocho Ran
9. Joy
10. Nyan Nyan
11. Asuka Club
12. Ran Maru Massage
13. Geisha Massage
14. Onna No Ko
15. Ran Hime
16. 33 Bangkang
17. Setsu Getsu
18. Yuki Hana
19. Rakuten
20. Dream Heaven Massg
21. Love Teen Massg
22. Napoleon
23. Tenderloins
24. Sawasdee Massg
25. Kiss
26. Livingstone's Beer Gdn
27. Livingstone's Sports Lng
28. Music Station
29. Blue Heaven (before not Nippon)
30. Bar Fly
31 Dali Club
32. Dali Coyote
33. Christie's
34. Bistro 33
35. Cyclone Club
36. Pheeran Massg
37. Po Massg
38. Teen 3 VIP Masg
39. Best Massg
40. Demonia
41. Santana
42. Tuk Tuk
43. Monet
44. Green Parrot
45. Beavers
46. Sweet Mango
47. Lookie Lookie
48. Wall Street
49. Bliss Massg
50. Gaugin
51. Papa
52. The Dew Msssg
53. Soulmate
54. The Office
55. Mojos
56. Cefle Massg
57. Degas
58. Renoir
59.Vincent Van Gogh
60. Simply Spa
61. MMS Massg
62. Jack & Betty Massg
63. Central Tour Massg
64. Londoner Brew Pub.



- Soi 33
Year 2015
Nitespot Names (Japanese Venues First)

Tsudoi
Vanilla
Ran-Hime Club
Honey
LB Club Mitu
Tomoe Club
Tsubaki
Blue Heaven
Ikemen 33
Japanese Karaoke
Omotenashi Club Mitu
Joy
Kocho Ran
Sakuranbo Snack
Soba Juban
Japanese Snack Bar
Yumeji Club
Bar Kizuna
Akane Fashion Massage
Asuka Club
Gate Barbecue
Nyan Nyan Massage
Monet Club
Dali Club
33 Thai Sabai
Bar Fly
Tenderloins
Ocean Pool Lounge,
Ocean Gastro Bar, Spa
Fine Massage & Spa
Moulin Rouge
Love Teen Massage
Dream Heaven Massage
Thanks Massage
Survey Entertainment
Araya Massage
i Bar
The Office Bar & Grill
Mojos
Cefle Massage
My Therapy
Lips
Chillax Spa
Goya Club
Wall Street Bar
Fortune Club
Dark Side
Sweet Mango
Napoleon Club
No. 1 Massage
Demonia
Teen VIP Massage
Po Massage
Bistro 33
Rakuten


18 of 64 Total Nitespots were Japanese oriented Nitespots.

That is equal to 28 %
22 of 55 Total Nitespots are now Japanese oriented Nitespots.

That is equal to 40 %
The results of this thumbnail comparison are conclusive and quite interesting from a demographics standpoint. In 2010 there were more Nitespots, total, than this year, 2015, by a significant margin. In 2010, there were fewer Japanese oriented Nitespots than there are currently. The trend is obvious, any way you want to look at it, Soi Dead Artists is slowly, very slowly, becoming "more Japanese". However to say that the Soi is becoming, or has become Japanese is a stretch - to say the least. Of course, again from a demographics standpoint, it looks as though Soi Dead Artists has reached it's Zenith, and is on the downhill slope. (Dare we speak, as do the Nitespot owners themselves, of greedy landlords and outrageous lease prices?)


---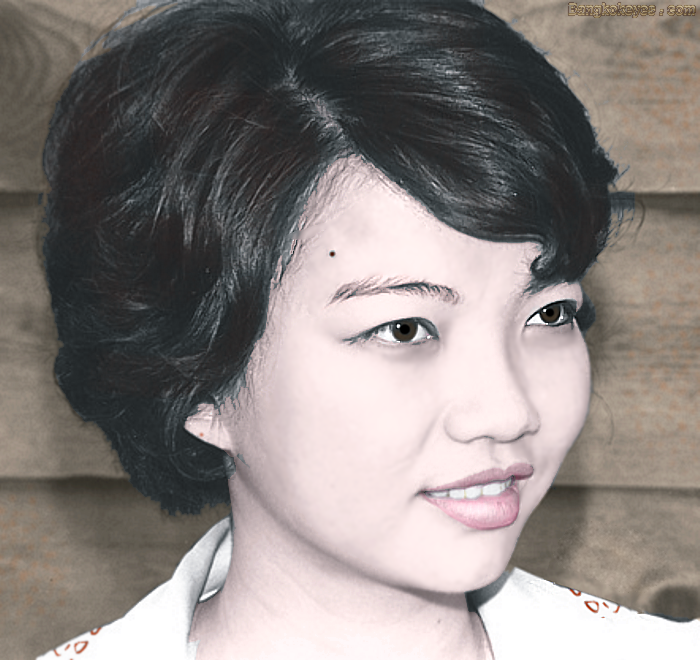 May's Thai Smile comes and goes.....
---
---
The new Vincent Calvino novel by Christopher G Moore has just been released. It may be ordered on line.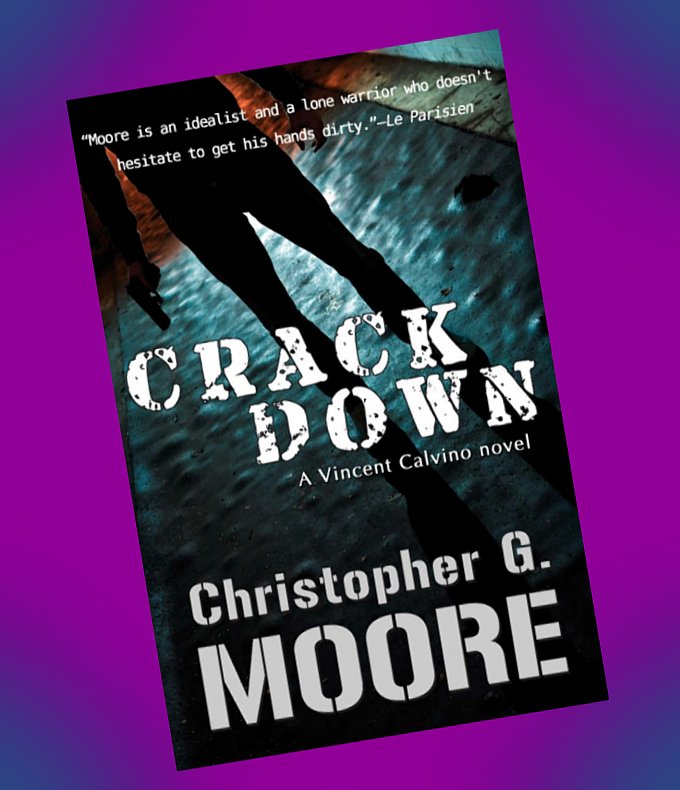 ---
---

Historical Minutiae Dept.


Stickman Gone...
...BUT NOT GONE
Hi,

I expect this is a FAQ for you - I understand you are taking over for Stickman now that he is going back to his home in New Zealand. I have been reading Stickman for years, and I saw where in one of his editorials he linked to you at Bangkok Eyes. My question however is will you be continuing on with his emails from readers and the mystery photo of the week, and any of his other 'features'?

KKC
Greetings, KKC,

Thanks for reading and for writing in. Yes, this is a FAQ - a Frequently Asked Question. And we should take a moment here to set the record straight. A few months back, when Stickman was contemplating an unequivocal 'escape' from Bangkok, he kindly advised his readers to visit our Bangkok Eyes site. And a good many people did - we had a bonanza month as far as visitors to the site was concerned. And for this we are eternally indebted.

And while 'visitors to our site' remains on the increase, the Midnite Hour will not be changing our format - we will continue to present an ongoing history of Bangkok's Nitescene - a survey-generated review of old Night Entertainment Venues closing, and new Night Entertainment Venues opening within the major Expat Night Entertainment Areas. We will be retaining our other features, as found within. However, we will not be adopting any of the Stickman column features. And that will be for a couple of compelling reasons:

The first reason is that Midnite Hour is produced by 'volunteer labor' - we do not solicit advertising, nor do we make any money from other means from this site. This pretty much limits our 'level of effort' to approximately 4 days at the end of each month to prepare the coming issues. Then, after that, we return to living our lives - and earning our keep. Or, to say the same thing another way, we could not match Stickman's level of productivity. We have even mentioned to Stickman, over lunch, that we do not have any idea how he is able to produce a new issue of that volume, of that quality, each week. It is, in our estimation, a phenomenal effort on his part.

The second reason we will not be assuming any of the Stickman features on Midnite Hour, or otherwise 'taking over' from Stickman, is that Stickman - the website - is not going anywhere. He is still publishing

<

LINK> - and will continue to do so for the foreseeable future. And while we have personally urged Stickman - the person - to remain in Thailand, he has not finally committed one way or the other. (He is currently having a look-about in N-Zed.) But whatever he finally decides, his Stickman website will remain - with, perhaps at most, slightly modified content. -With emphasis on the "perhaps".

Best,
Boge


---
? ASK US (ALMOST) ANYTHING !
We can answer virtually any (reasonable) question on the Expat Night Entertainment Scene in Bangkok - be it Historical or very recent. Send us an e-mail and we will do our best to answer you soonest.
| | |
| --- | --- |
| 'Boge' Hartman Historical Research | |
* Zootramp Publications

---

Let the May 2015 Follies begin...
BANKOK EYES' Expat Night Scene.


P

ATPONG

1



MAP




A pic of the
Surawong Road
entrance to
Patpong 1
. Most do not realize that
Patpong-at-night
is no longer mostly
Night Entertainment Venues
.
Patpong 1's
glory days are now just a distant memory, it has become mostly '
big-bag shops
' and
Night Bazaar
stalls selling imitation-branded goods.

PATPONG I


P

ATPONG

2



MAP




An on-the-fly "for-the-archives" pic of
Bada Bing!
and
Crown Royal
neon on
Patpong 2
.

PATPONG 2


S

OI

C

OWBOY



MAP



Door Art Of The Month
Award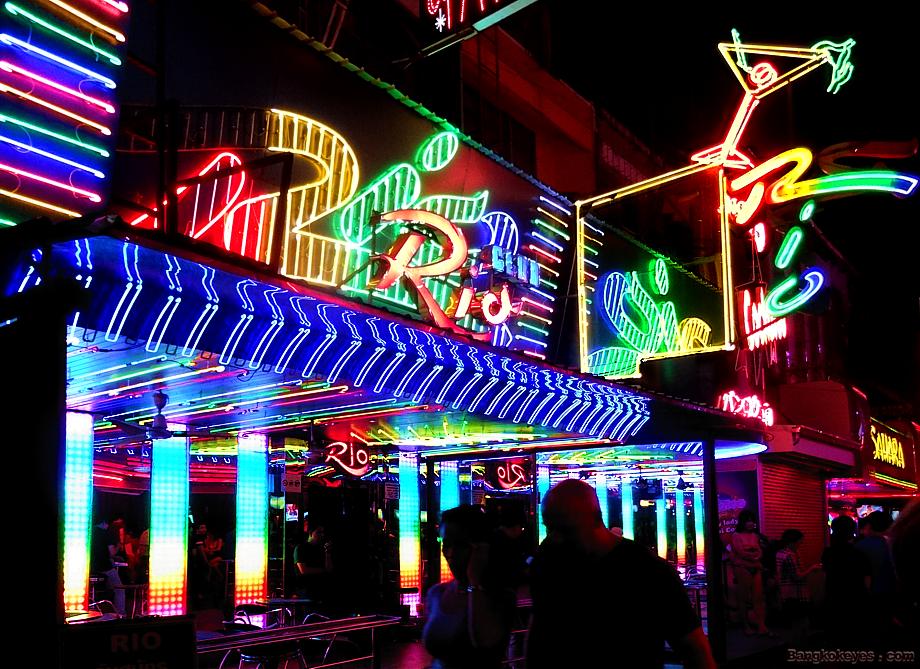 All else aside, the
Rio Club
has, without question, some of the most outstanding, and dynamic (transforming / shifting) neon in
Thailand
. The
Rio
is a most obvious candidate for this month's
Door Art Of The Month Award
.


SOI COWBOY


N

ANA

P

LAZA



MAP




For some reason, each time we passed by in the past, the
True Obsessions
neon had something, or someone blocking our view. At last, a
For-The-Archives
record shot of that neon.....

NANA PLAZA


Late entry: The moment we went to press,
Bubbles
, on the
3
rd floor closed it's doors, and the coyotes were released back into the wild. We will see if we can get additional photos next time. One of the possibilities discussed was not to rush into renovating
Bubbles
, but rather to finish off the renovations at
Jail Birdz
, across the way. Estimated time of completion: this
June
. As it stands, this is only discussion, and
NOT
a confirmed plan of action... We shall update again next issue.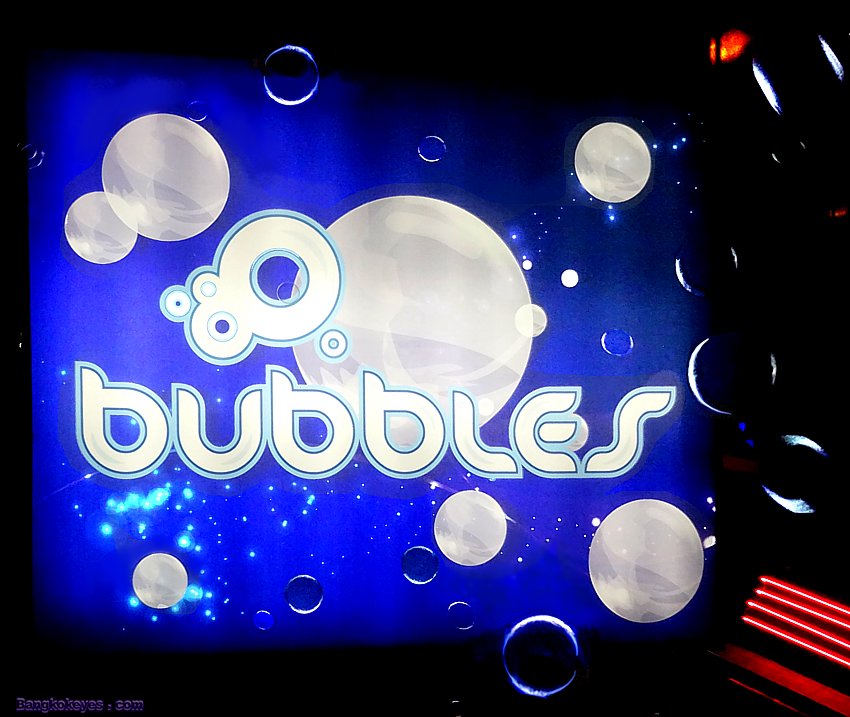 - File photo

NANA PLAZA


S

OI

N

ANA



MAP




A
For-The-Archives
photo of the
Hillary 2
showing their
'Happy Guitar'
motif. The rock continues to rock....

SOI NANA


Yet another
For-The-Archives
pic - this time of the
Naree Massage
, located deep in
Soi Nana
. May they continue to slip 'n slide....

SOI NANA


S

OI

K

ATOEY



MAP




After two months' renovation, the former
One Night Only
digs reopened as the indoor-outdoor
L.L. Cafe
- it remains to be seen if this is going to be a "
Nitespot
" or just a restaurant, but in the meantime, welcome to Partytown. (The
One Night Only
, however, lasted longer than that - they opened in
April of 2012
, having taken over from the
B. B. House
.)

SOI KATOEY - (SILOM SOI 4)


The
For Fun
is closed down for renovations to the
1st
and
2nd
floors. They should be reopening in
June
of this year. Note: the outside verandah is still serving.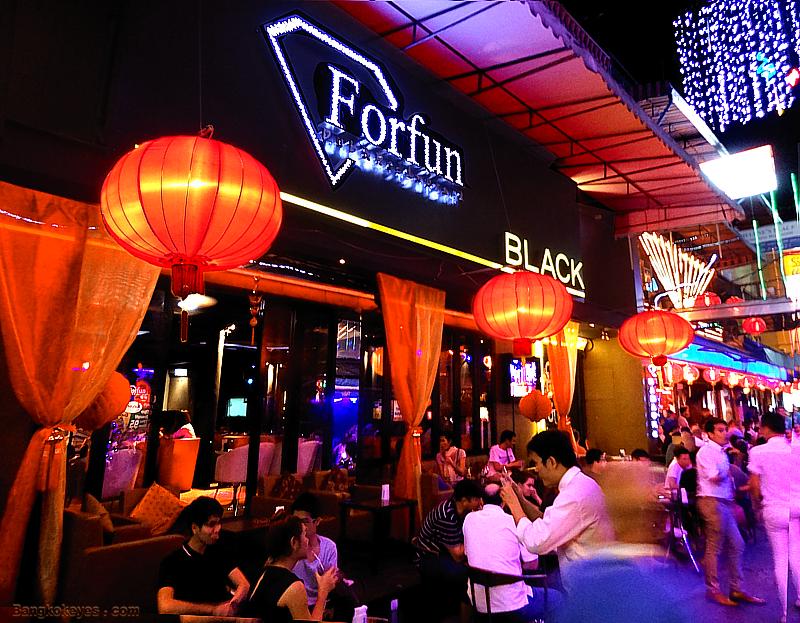 - File photo

SOI KATOEY - (SILOM SOI 4)


S

OI

22



MAP




The
Hands Of Heaven Massage & Spa
have just opened on
Soi Lemongrass
(the small soi just past the now-renovating
Imperial Queen's Park Hotel
). They are yet another massage venue with a menu that doesn't seem to quit. Welcome them to the machine. And while we are on the subject, if you can't find the exact massage you are looking for in any of the several massage parlors on that small soi, you are not likely to find it in
Bangkok
- you might as well try the
Philippines
.....

SOI 22 - (Sukhumvit)


S

OI

D

EAD

A

RTISTS



MAP




Last month we tipped off our readers that
Lips
was about to reopen, and that they would eventually have a name-change. Well, the first part happened - they reopened (rather softly). But for whatever reason (we smell a rat), they are now closed again. We'll keep an ear to the ground, and if we hear of any change of status, we shall duly report.

SOI DEAD ARTISTS - SOI 33


Could it be that
My Theraphy Spa & Massage
has fallen victim to


?
Nevertheless, their new signage is a vast improvement over the old.
My Theraphy
is an 'ambiguous' massage parlor.

SOI DEAD ARTISTS - SOI 33


S

OI

A

MBASSADOR



MAP




Last month we noted that the
Aloft Hotel
was home to three
Nitespots
. A reader reminds us that we listed only the one: the
WXYZ Bar
. The other two
Venues
are
Levels
and
Crave
. So, let the good times roll. See photos below -

SOI AMBASSADOR - SOI 11


Q

UEEN'S

P

ARK

P

LAZA



MAP




A For-The-Archives pic of the
Good Luck Bar
. A very active pool table at the back. May they continue to romp.

QUEEN'S PARK PLAZA - SOI 22


S

OI

E

DEN



MAP




The
Down Under
was battened down the other night when we passed by. We suspect this might have been a temporary closure - after all, what self-respecting
Oz
bar would leave without taking their wooden 'roo? We'll keep an eyeball peeled, and get back atcha if the status changes....

SOI EDEN - Soi 7/1 Sukhumvit


S

OI

T

WILIGHT



MAP




Since
November
of last year, the
Hot Male
and the
Hot Male 2
have been combined as just
Hot Male
. As of this month, they have once again reestablished the
Hot Male 2
as a separate entity. May they persevere.

SOI TWILIGHT



---

TOP

A PAGE FROM Bangkok's NIGHTSCENE HISTORY....

20

YEARS AGO :



May

With thanks to Cool Text - cooltext.com
Bangkok Eyes goes back in time to see
Who was new - And who was through
in the Expat Night Entertainment world.
How many of these old 'oases'
do you remember ?
Patpong I
*
No changes that month / year.
---
Patpong 2
*
The
The Condom Club
(previously
Elixer - The Condom Club
) dropped '
Elixer
' from it's name. It was located on the
2nd
Floor of the stairwell opposite
Foodland
. There is no
Nitespot
at that location today.
*
The
Body Talk Cafe Bar
closed. It was located on the
4
th floor of the stairwell across from
Foodland
. There is no
Nitespot
at that location today.
*
Drop
Koi Beauty Shop
, and
True Mark
, from the reporting, as they were not
Night Entertainment Venues
. They were located on the
4
th floor of the stairwell opposite
Foodland
. There are currently no
Nitespots
at those locations.
*
The
Imagine Bar
closed after a brief one-month try at it. It was located above the
Topless Beer Bar
. No venue currently occupies that space.
---
Soi Cowboy
*
The
Surprise (Country 88)
(the single shophouse previously sandwiched between
Cowboy 1
and
Cowboy 2
) added a '
9
', becoming
Surprise #9 (Country 88)
. Currently the location of the
Spice Girls
.
---
Nana Plaza
*
No changes that month / year.
---
Soi Katoey
(Silom Soi 4)
*
The
Tapas Cafe
opened newly in the previous
Genesis Club
digs.
Tapas
is still there today. We wonder if they are having a
20
-year party?
*
The
Chilli House
opened in the then-just-closed
The Shooter Bar
digs. It is no longer open & was located near today's
Bas Living Room
.
*
The
Speed
opened newly next to today's
Bearbie
. it is no longer there.
*
The
Deeper
took over the
Deep
digs - also located (upstairs) at the today's
Bearbie
.
*
The
Helen's Place
closed. It would soon reopen as
Helene's Place
(with an '
e
'), which is still there today.
*
The
Spago Party House
opened in what is today the
For Fun
.
---
Buckskin Joe Village
(~ May 1988 - 9 June 2006)
(Also known - originally- as Tobacco Road or Soi Rot Fai or, 'The Tracks', and later as Machim [Thai] and Soi Zero)

*
No changes that month / year.
---


---
Sin
City
2

A Film
Review
Click Here
! ORDER NOW !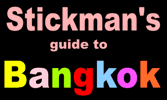 CLICK-

Bangkok Nightlife