MONTHLY
COLUMN

Bangkok,


01 October 2015


William R. Morledge



October's Nightlife News
Bangkok's Bars - 20 Years Ago
A Smile in the Land of Smiles.
Ask Us: Guest-friendly hotels?
Graffiti -BKK's Midnite Vandals - #115

---
How we wish we could have kicked off with "Pattaya's Golden Mile", but in reality, it isn't, quite. The original Walking Street was the southern extension of Beach Road that started at South Pattaya Road and ended at Soi 16, and was almost exactly 500 meters long, or half a 'klick'. Later, when they "re-did" walking street, they extended it down to just past the Siam Bayshore Hotel, bringing it to almost exactly 800 meters total length. But having said that, it has more Nitespots than any mile of bars, discos, A Go-Go's, Clubs anywhere in the world.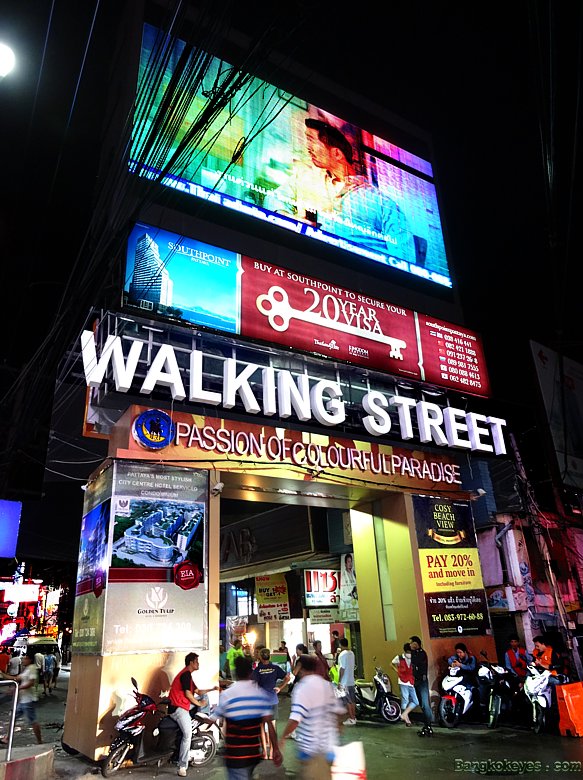 The 'new' archway over the South Pattaya Rd
entrance to Walking Street.
But should we even write about Walking Street? We can't remember how many people have asked us (or how long ago they started asking) to do a write-up of Walking Street on the Midnight Hour. And we have deliberated countless times... what could we add to the story that hasn't been covered ad nauseam by countless other websites? So we combed the Web yet again, to see what was 'out there', and what was not. And after long consideration, we decided we could, in fact, do a write up covering a short-list of general interest items not adequately covered, or not previously covered at all.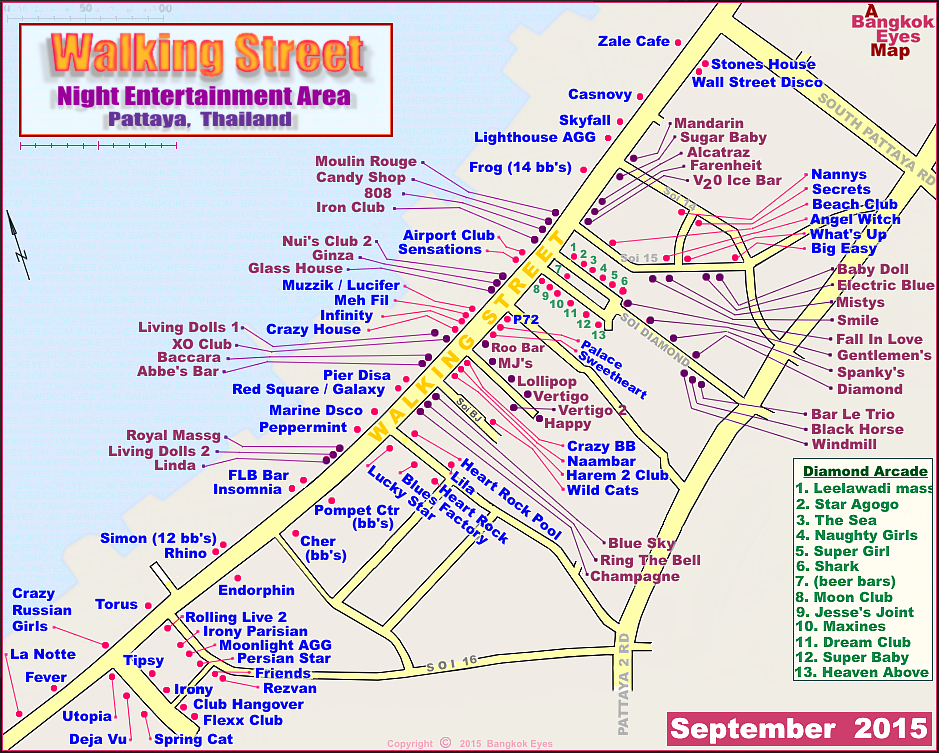 The 'inclusive' Walking Street map. While we show all the Nitespots, the map does not cover the southernmost section next to the Siam Bayshore Hotel (as at this writing, this area has not been populated by Nitespots.)
First, there has never been a comprehensive map of Walking Street itself, inclusive of the bars, and the bars contiguous - which make up "the whole" of what is referred to as "Walking Street" today. Secondly, there has never been a comprehensive history (even in 'thumbnail') of Walking Street. Thirdly, (a factoidal of minutiae, we admit) - we are the first (we know of) to accurately describe the physical size of Walking Street - we have seen others' estimates of one kilometer and one mile, etc, so setting the record straight, and creating realistic expectations with future visitors seemed the appropriate way to go. (See our lead paragraph).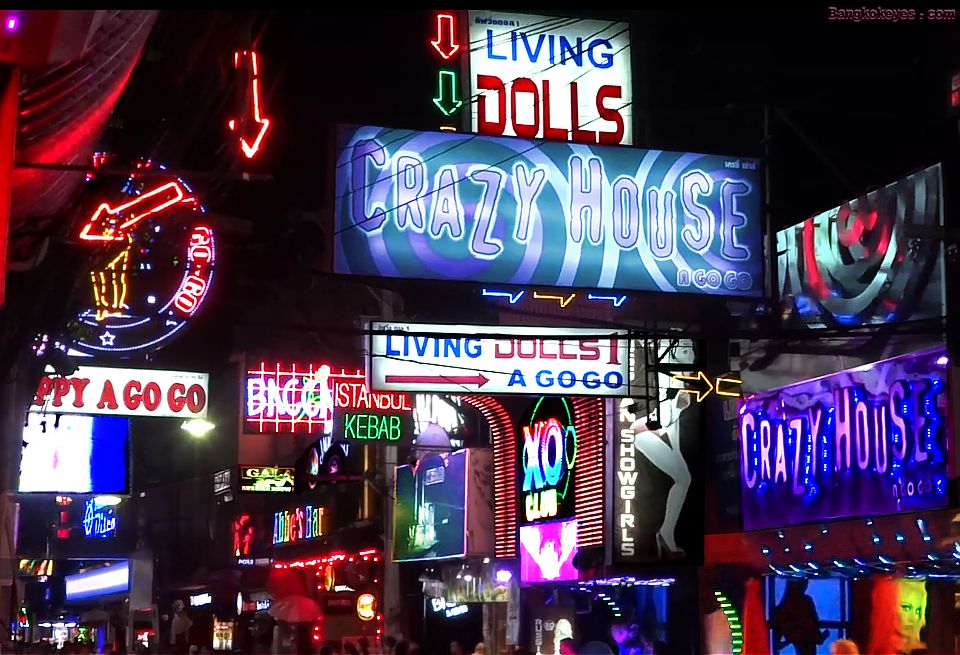 A typical Walking Street street scene - Nitespots shoulder-to-shoulder.
To put the
Walking Street
Nitescene
in perspective, it is comprised of
110
bars, plus or minus, not including the several separate bar beer clusters under individual roofs. And
Walking Street
is only a fraction of
Pattaya's
unparalleled
Night Entertainment
behemoth. Take
Soi Bua Khao
- just one of many examples of other
Pattaya Night Entertainment Areas
: at
1.2
miles long, it is, however, not 'contiguous' enough to be considered a single
Night Entertainment Area
.
Soi Bua Khao
, and adjoining sois, is so large, it contains other
Night Entertainment Areas
within (most notably
L.K. Metro
). Woe be to the poor
Nightlife blogger
who tries to cover the entire
Pattaya 'Scene'
. The only other
Night Entertainment Area
in
Asia
comparable to
Walking Street
in size and density of
Night Entertainment Venues
is in the
Philippines
.
Angeles City's Balibago
area currently boasts
107
actual
Nitespots
(see Angelesbars.com <

link>).
Note : we refer here to all of
Fields Avenue
and the small streets and lanes running from it - from the
21st Street
continuation to the
MacArthur Highway
- which, together, are generally referred to by the nightcrawling masses as '
Angeles City
'.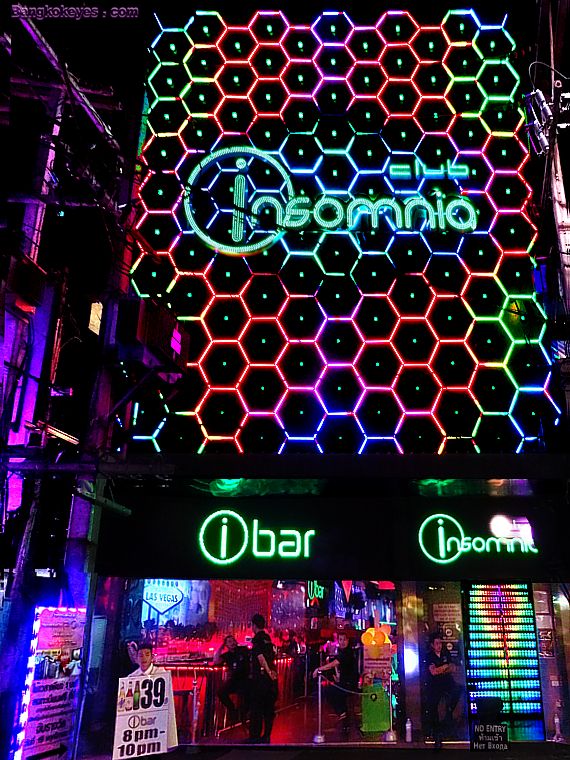 Walking Street's version of Insomnia is still going strong.
In The Beginning....




(A thumbnail history of Walking Street

).
In the mid-1970's there were five Nitespots on that southernmost stretch of Beach Road. (It was not yet called 'Walking Street'.) Starting at the South Pattaya Road end, kitty-cornered from the original Dolf Riks restaurant, out over the water was the Fantasy Club - thought by many of Thailand's longtime expat residents to be the best Pattaya ever had, or ever will have. (Nostalgia will do that to you....) Further down, at the bend in the road, on the inland side of the street, across from where the giant, heavily 'bunting-ed' Po tree still exists (and where Dang's Hot Dog used to be) - were The Harbor Light, a single-shophouse A Go-Go, then Dino's (an A Go-Go & show bar), and then Hank's Hideaway, which was a dark, mysterious mix of A Go-Go girls, lounge and eats. All the way down at the end of what would be today's Walking Street, also on the inland side, was Simon, a mostly-gay lounge. That was it - those 5 Nitespots were the 'pioneers' of south South Pattaya - at least in the Night Entertainment sense....

Those Nitespots were soon to be joined by the Marine Bar (today's Marine Disco) and the Sand Box - which was located closer to Dang's Hot Dog, and also over the water. The Sand Box was similar in format to the Fantasy Club, but with the addition of lady boxing, and later, regular boxing 'shows'. And from then on, things 'went viral' - new bars were, and still are coming on line in the area now known as Walking Street.

Fast forward towards the new Millennium - the first Walking Street was just a matter of barricading off the roadway from 18:00 hours to 02:00 hours, and as mentioned above, extended only from South Pattaya Road down past the Nang Nual Restaurant to Soi 16. Pattaya City, finally realizing they had a tourist gold mine on their hands, allowed for the extension of Walking Street to present-day proportions, And at the same sweep of the brush, the archway at the South Pattaya Road entrance was replaced with a new, "better" one, while adding a second archway at the Siam Bayshore end. They also tiled the street, making it more navigable for pedestrians, not to mention much more appealing. Today's Walking Street hours of operation are still nominally from 18:00 to 02:00 hours (occasionally lasting later). But a note of clarification : this is just the time the roadway is closed off to motor vehicles - that is to say, 'pedestrians only'. This is not necessarily the operating hours of the individual Nitespots, some of which will open earlier, and/ or stay open later.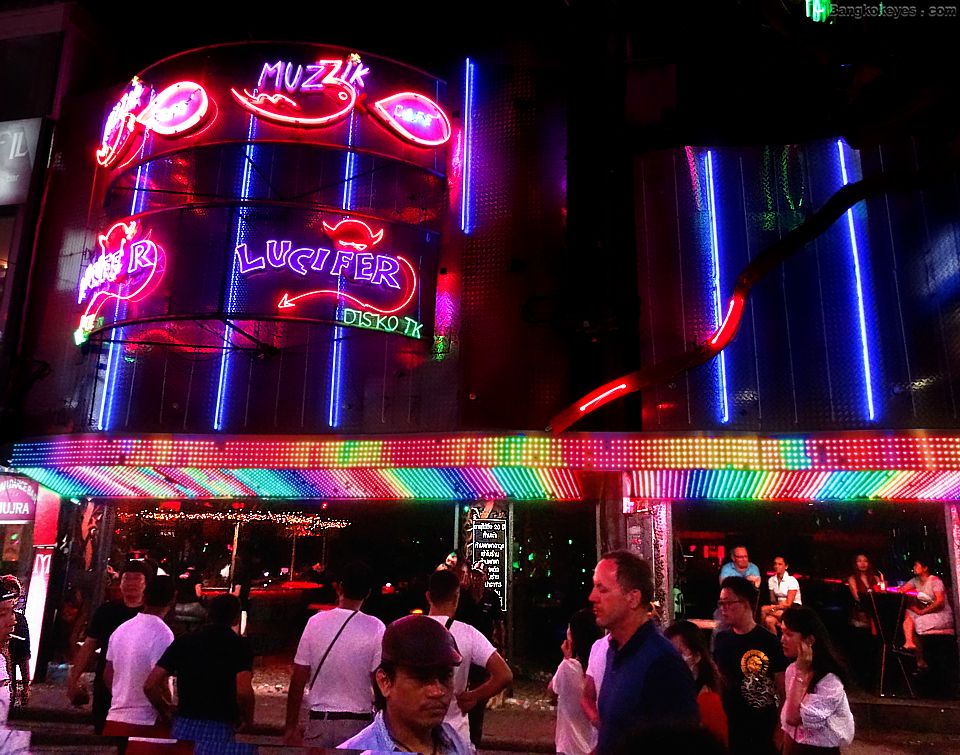 Walking Street's Muzzik Cafe and Lucifer Disko Tk. Bangkok's Muzzik still rocks, however Patpong's Lucifer died on the vine some time ago.
And now for a caveat, or two. The making of the above Walking Street map may appear to have been a straightforward exercise, however it was anything but. First on our list was to obtain a 'blank' map. Thanks to Google Maps, we obtained a reliable starting point, which we took out on our initial verification survey. We found a few errors and a few missing bits, which we added to our 'master map'. Then came the surveys - impossible to complete in a single undertaking. Over a period of time, we were able to complete the combined first draft (four separate surveys). If nothing else, at that juncture we understood why it most likely had never been done before. However, if we have learned anything in the last 23 years of map-making in the Night Entertainment environment, things change. Further, there was a delay of some weeks from the time of the first survey until the map appeared here on the Midnight Hour website, so there may be cases of bars having closed, or new bars opening. There may also be cases of bars being closed at the time of our survey of a particular 'quadrant', but were only temporarily so, and are now open, business as usual. That's the nature of Thailand's Night Entertainment Areas, and the bigger an area, the more frequently these changes come to pass. It is therefore statistically extremely likely that there will be some discrepancies on this map. Nevertheless, the above map provides a good 'snapshot in time' of a heretofore relatively undefined Night Entertainment Area. We anticipate re-surveying Walking Street this time next year, and we hope this map will provide the inspiration and source material to others, that they might update and disseminate their own maps.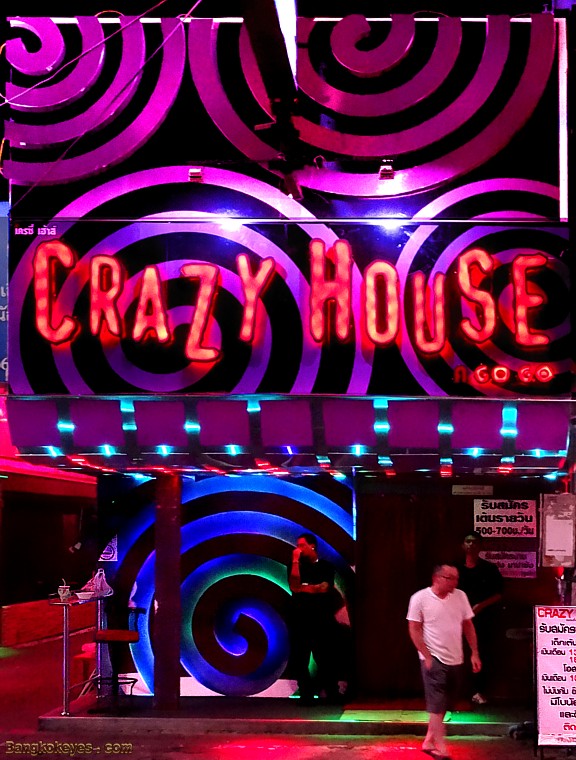 This is Walking Street's version of Crazy House.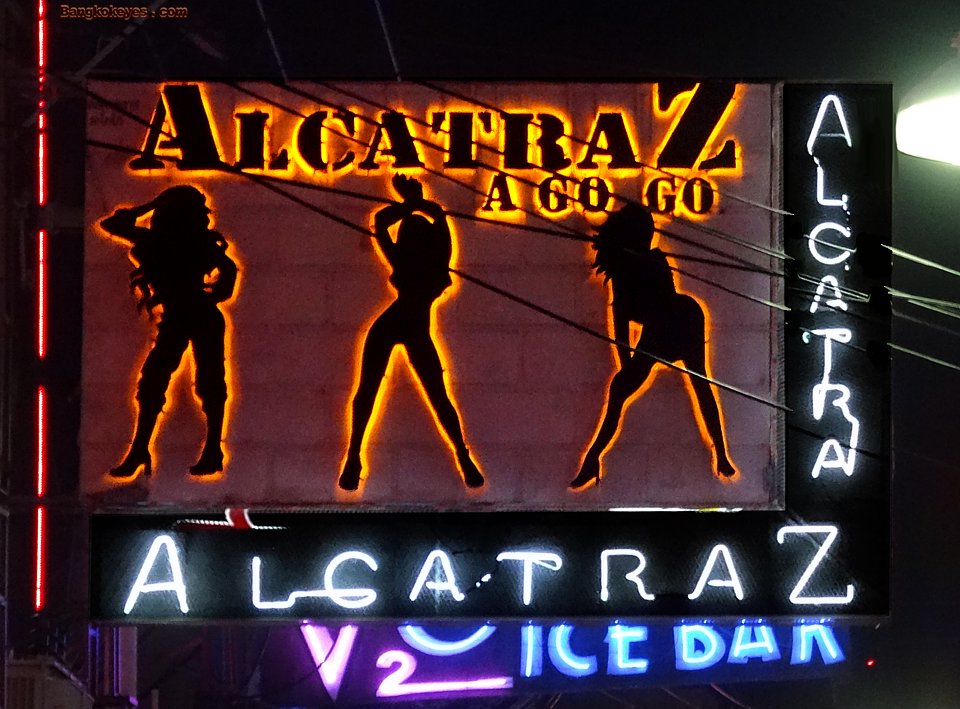 The Alcatraz is Walking Street's forerunner of
Nana Plaza's Jail Birdz.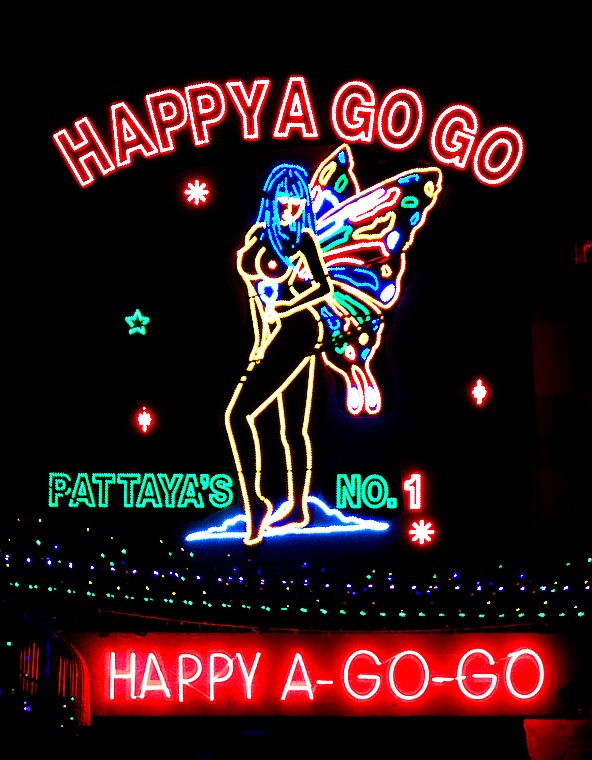 The Happy A Go Go is one of Walking Street's
"Old Thai Hands" - ever popular.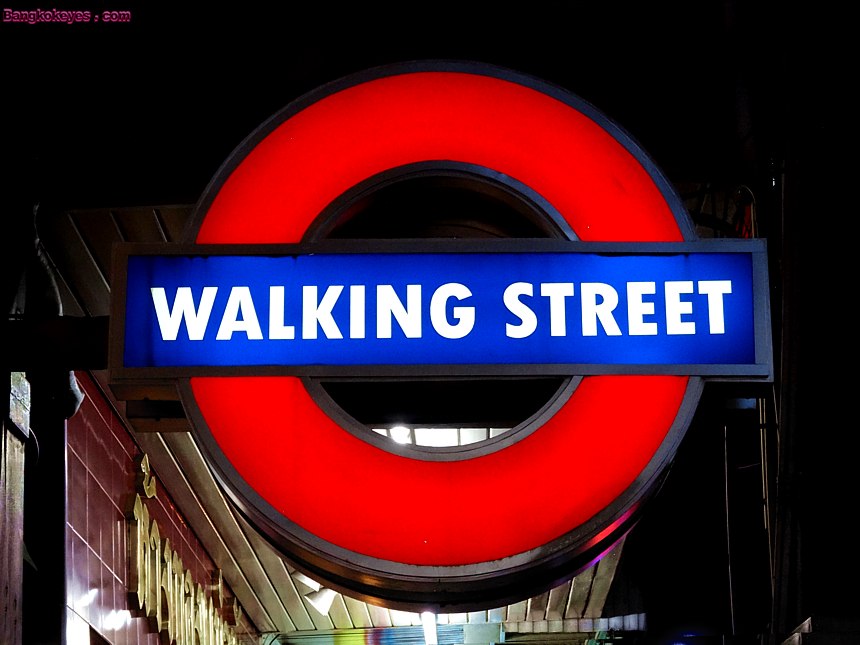 While many believe this to be the Walking Street sign, it is, according to Internet sources, the sign for the Walking Street Discotheque.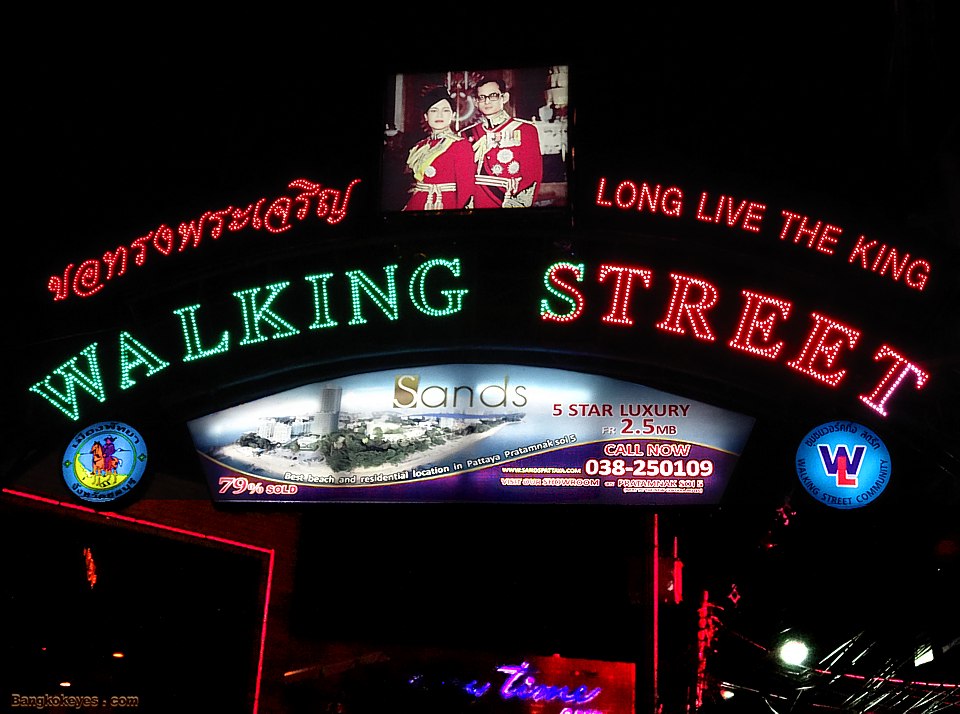 The 'new' archway spanning the Southern end of Walking Street, just past the Siam Bayshore Hotel.


---


This month's Thai Smile has come a long way.

---
---
---

Historical Minutiae Dept.


How 'Guest-Friendly' is my hotel?
HOT & COLD RUNNING GUESTS
Hi,

I hope this email gets you. I'm planning to visit Bangkok this December in one of the guest-friendly hotels. My question is whether I can bring more than one guest in a day and if I can bring non-Thai guests with me.

Looking forward to your reply.
I.

Greetings, I.,

First, guest-friendly hotels are not all the same; 'guest-friendly' is a generic term which, in the very general sense, means the registered guest can bring persons up to his room without paying (at least, not paying the hotel). Guest-friendlys are the bridge between short-time & curtain hotels and the 4 & 5-star hotels. The big chain 4 and 5-star hotels include as a service to paying guests, the 'service' of not being disturbed by outsiders.

Some guest-friendlies will allow guests into the registered person's room between certain hours of the day and night. After which, the registered person will have to pay for the extra person (guest) at double occupancy rates. Other hotels charge a single rate for a room, regardless of how many persons, (1,2, 3), but if extra bed(s) have to be brought in, then there will be an extra charge. Different hotels have their own separate rules. The onus is on the registered guest to find out in advance, or at check-in, what the hotel rules are for bringing in guests. Failure to do so could prove embarrassing, inconvenient, and cost the registered guest extra money.

There is a Thai law which requires hotels to register all guests - regardless of nationality, however this is not strictly enforced. Often, instead of registering each guest, the hotel will require the guest to leave the ID card or passport at the reception desk while visiting.

Having said that, in almost every instance, you may bring in as many guests as you please, however, you will be responsible for them while they are your guest.

Best,
Mor


---
? ASK US (ALMOST) ANYTHING !
We can answer virtually any (reasonable) question on the Expat Night Entertainment Scene in Bangkok - be it Historical or very recent. Send us an e-mail and we will do our best to answer you soonest.
| | |
| --- | --- |
| 'Boge' Hartman Historical Research | |
* Zootramp Publications

---

Let the October 2015 Follies begin...
BANKOK EYES' Expat Night Scene.


P

ATPONG

1



MAP




The
Kiss A Go-Go
, closed last month when we passed by, was back to it's rock-'n-rolling ways this time around. They've obviously shaken off whatever was ailing them - business as usual.

PATPONG I


The Den Gentlemen's Club
is trying for a soft opening the first week into
October
. And we bet you're going to like it, just you wait and see.... Located in the recently closed
Lust
digs.
Yes, this is the same 'The Den' as the one on Soi 12 Sukhumvit.
Yes, it is going to be the same format.
Yes, it will still have a shark tank with real sharks.
No, The Den on Soi 12 is not closing.

PATPONG I


News of the
Tokyo Girls Collection
is already
'out of the bag'
-the '
hog is already out of the tunnel',
therefore we shall so note herein this month (admittedly slightly belatedly). It is located in the building facing
Surawong Road
which has entrances on both
PPI
and
PPII
. The sign will fill you in.... Let the good times roll....

PATPONG I


P

ATPONG

2



MAP



Where was this photo taken?

(Just kidding...) This photo was taken upstairs in what will soon be a grand addition to the Black Pagoda. And we know you're going to like it - the flora and fauna at the Black Pagoda, over time, has become - by far - the best in the Patpongs. Say no more.....


- Thanks to 'D' - you know who you are....

PATPONG 2


S

OI

C

OWBOY



MAP




Despite the frequent evening showers,
Soi Cowboy
was quite busy over the weekend. - A pic for the archives.

SOI COWBOY


N

ANA

P

LAZA



MAP




The
2
nd floor
Casanova
was
Nana Plaza's
first katoey bar - still going strong. Their recent remodeling of the fascia included a selection of
Hindu
deities.

NANA PLAZA


S

OI

N

ANA



MAP




The
P' Beer lounge
in the
Rajah Hotel
compound has ripped out the front wall and transformed itself into the
PP'Beer & Bar pool bar
. May they persevere.

SOI NANA


The
i Darts Metal
has changed it's
modus operandi
, no longer a
darts ba
r, it has become a bed-and-breakfast. As such, we will drop it from our
Night Entertainment
survey. It was located at the old
Big Mango
location.

SOI NANA


Elegance Massage
has opened up next door to the now defunct
Naughty Girls
. Welcome them to the slippery slope...

SOI NANA


Renovations at the
The Mexican
appear on track for their
31 October
opening. Located in the
Rajah Hotel
compound. Looking forward to tequilas and tex-mex....

SOI NANA


It looks like the
Chawang Massage
won't be coming out for the next round. Hope they have better luck a little further on down the road a piece. Located on the
2
nd floor,
Rajah Hotel
outbuilding.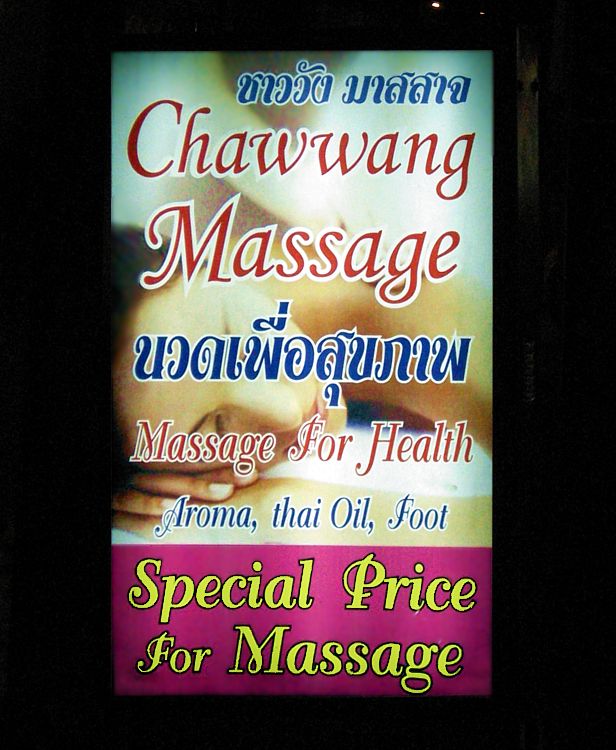 - File photo

SOI NANA


It looks like the
Swan Live Country Music
won't be coming out for the next round. They have been going downhill almost since they first opened (or more specifically, since
Suzie
left, leaving no one who knew how to manage the hostesses, who of course, departed shortly thereafter). The area has been reabsorbed by
Swan Bar Pool/ Snooker
. Once again, proving 'Management' can be it's own worst enemy....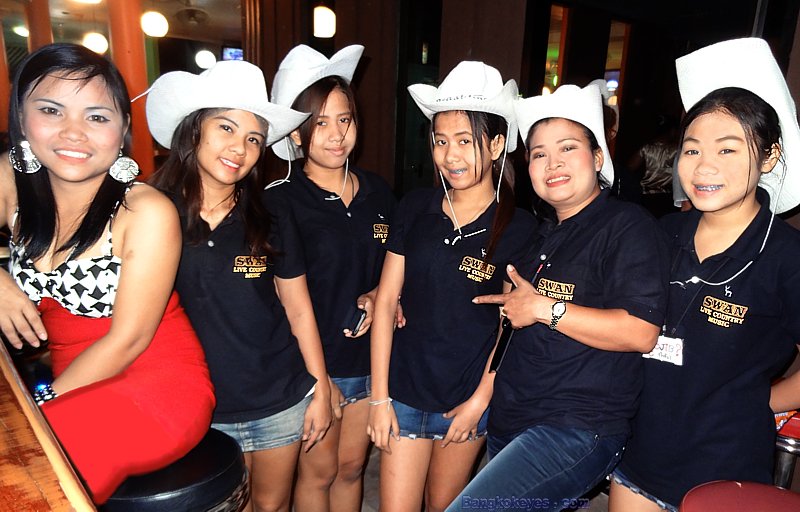 - File photo

SOI NANA


It looks like the
Nana Hotel's
frontispiece, the
Golden Bar Beer
is closing down as we go to press. The
Golden
was not a hotel outlet, it was leased from the hotel. Should there be any change, we shall duly report next round.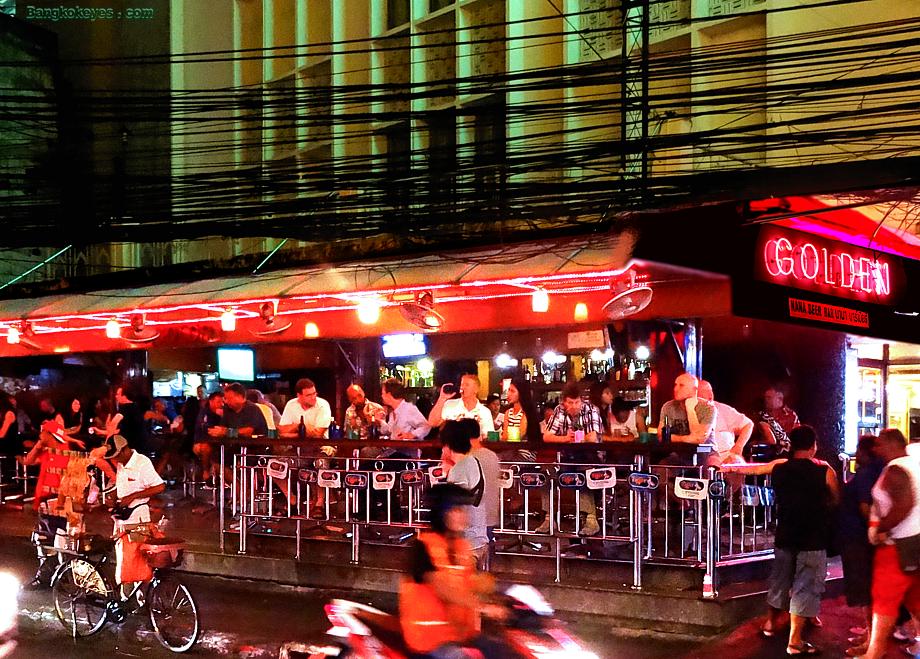 - File photo

SOI NANA


S

OI

K

ATOEY



MAP



Door Art Of The Month
Award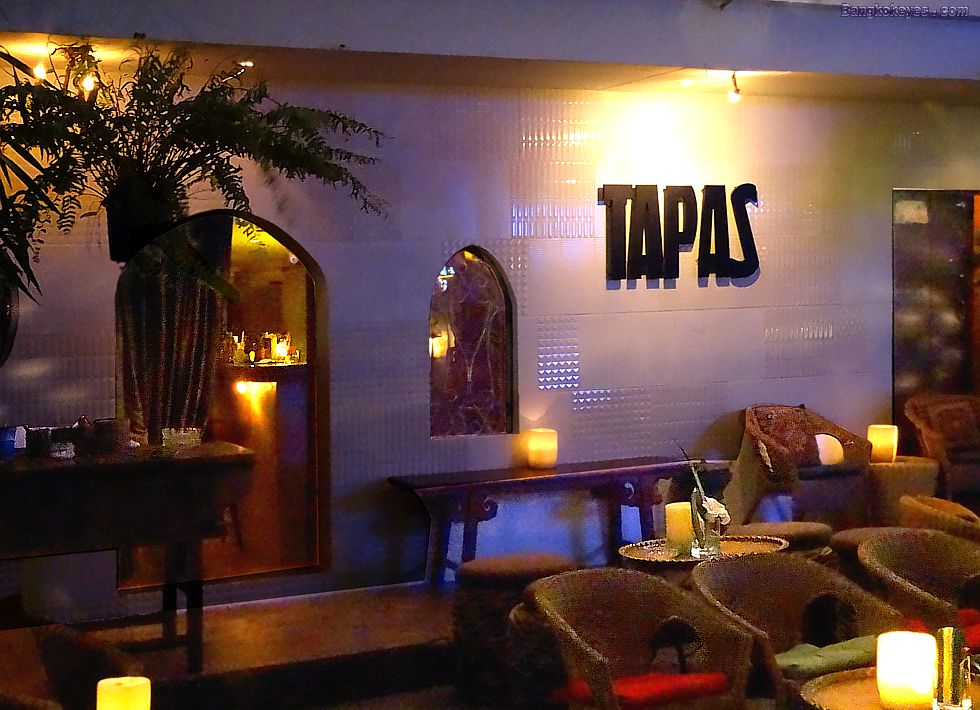 The
Tapas Room Club
has redone their facade and lighting - first class. Most pleasing on the eye. A shoe-in for the
Door Art of the Month
nod.


SOI KATOEY - (SILOM SOI 4)


Last month we made mention of the
Fork & Cork
, the new adjunct to the
Sphinx
. This month it looks like it is expanding - to include some new neon. Let it roll....

SOI KATOEY - (SILOM SOI 4)


Likewise,
Club 4
appears to be taking off (becoming more popular) - upstairs (
2
nd Floor) in the
For Fun
. May they maintain the momentum....

SOI KATOEY - (SILOM SOI 4)


The
L.L. Cafe
has gone to the dogs. Literally - for the last couple months, when we passed by the place was filled with half-breed Huskies and other canine monsters. It has finally closed it's doors - not that anyone noticed.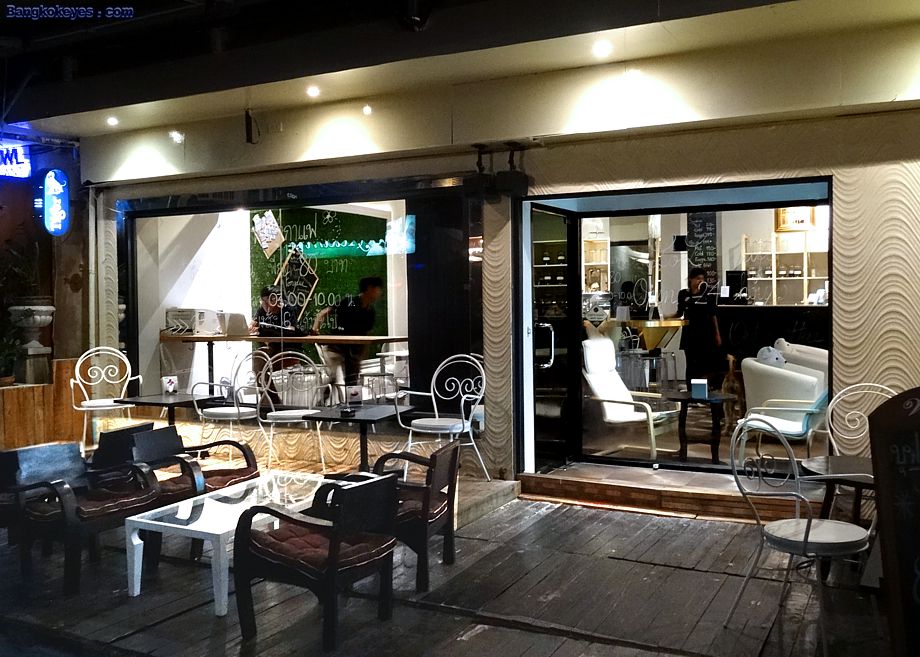 - File photo

SOI KATOEY - (SILOM SOI 4)


S

OI

22



MAP




The
Ayaka Massage
has sold out lock, stock and
Tiger Balm
to the
Mo Na. 22 Thai Massage
. Located deep in
Soi 22
near the
New Cowboy Bar
. Welcome them to the Machine.

SOI 22 - (Sukhumvit)


Gone, but not gone, the
Hands Of Heaven Massage & Spa
completed their renovations on schedule last month, and have come back with a vengeance. Welcome them back to partytown. Located in
Soi Lemongrass
(just past the renovating
Queen's Park Plaza Hotel
).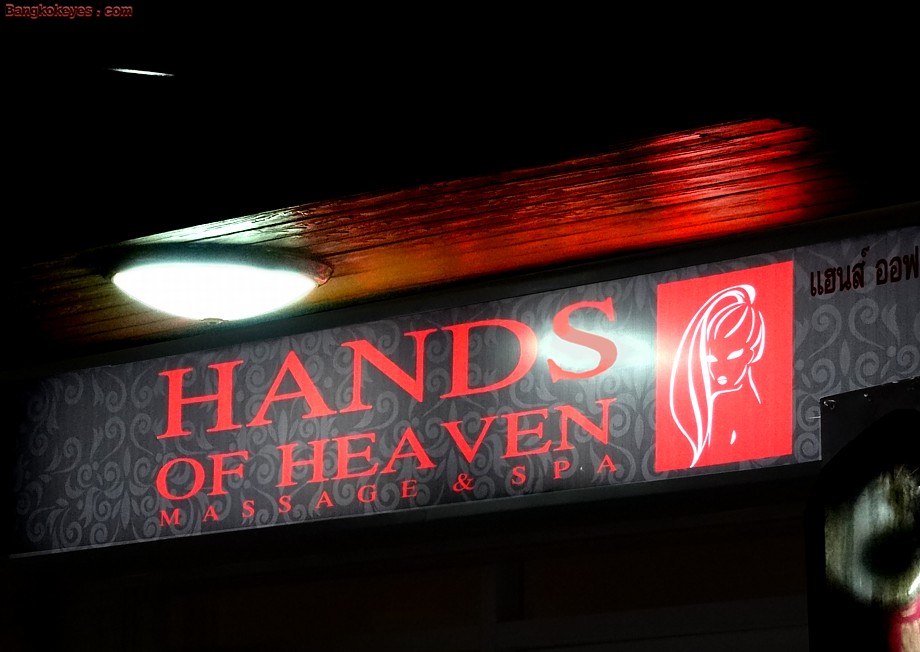 - File photo

SOI 22 - (Sukhumvit)


S

OI

D

EAD

A

RTISTS



MAP




The
Senses Spa
has opened up on
Floor 2
of the
S 33 Compact Hotel
. May they continue to slip and slide.

SOI DEAD ARTISTS - SOI 33


The
[H] Massage
has taken over the reins from the
No. 1 Massage
in
Sub-Soi 4
. Welcome them to the
Big Uneasy
.

SOI DEAD ARTISTS - SOI 33


S

OI

A

MBASSADOR



MAP




Opening originally in
Saigon
,
El Gaucho
opened their first branch here in
Bangkok
on
Soi 19, Sukhumvit.
Then they opened this branch on
Soi Ambassador
. It is a steak house, to be sure (pricey but top quality), but later in the evenings, it has become a place for people to come for a quiet drink. An
Entertainment Venue
? Wait and see ... a revisit is in order.

SOI AMBASSADOR - SOI 11


Climax Disco
, located in the
Ambassador Hotel
basement (off of the car park) is one of the
Soi's
longer-surviving
Nitespots
. Opens later in the evening, until.... even later.

SOI AMBASSADOR - SOI 11


The
Grace Massage
has heard a higher calling - they have become a beauty shop. Proof, if more proof were needed - the
Nightscene
is a high-stakes table.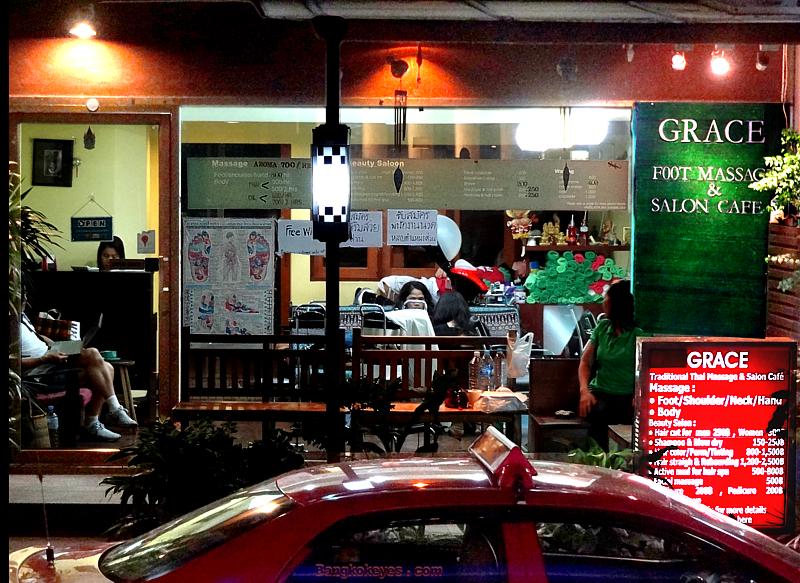 - File photo

SOI AMBASSADOR - SOI 11


The
Kawinya Massage
has reopened in its same-same location - the
Ambassador Hotel
arcade. Welcome back to the rough-and-tumble.

SOI AMBASSADOR - SOI 11


Q

UEEN'S

P

ARK

P

LAZA



MAP




No sooner had the
Cockwell Inn bar beer
closed down, the
Simple Bar
opened in it's place. The
prime agendum
unchanged. Welcome to the bright lights, big city.

QUEEN'S PARK PLAZA - SOI 22


Status quo ante
at the
Rumours Bar
, with the exception of some brand new neon. Looking good. Keep up the good works, ladies.

QUEEN'S PARK PLAZA - SOI 22


Last month we noted the departure of the
Angel's Kiss coyote bar
(see file photo). This month, in its place is the
Five Star
(no relation to
Soi Cowboy
's). We'll try to get a decent pic or two for our next issue. Wish them well as they throw their hat in the ring....

QUEEN'S PARK PLAZA - SOI 22


S

OI

E

DEN



MAP




Last month, we also noted the demise of the
Before After
. It was never to return, but in it's place is the brand new mini-bar
B & A Bistro Bar
. Welcome them to the nightcircus - let's hope
Fate
deals them all aces and faces.

SOI EDEN - Soi 7/1 Sukhumvit


S

OI

T

WILIGHT



MAP




A '
For-The-Archives
' pic of the
Maxis Bar & Restaurant
, which has proven popular these last couple of years.

SOI TWILIGHT


O

THER

N

ITESPOTS

O

F

I

NTEREST





No red-blooded all-
American
boy would miss the calling to announce the arrival of
Bangkok's
own
Hooters
. Mid-pricey, not cheap, but one gets more than one's money's worth in the excellent food, drink and visual aids. Located a stone's throw down
Sukhumvit Soi 15
.

SOI 15 Sukhumvit Road



---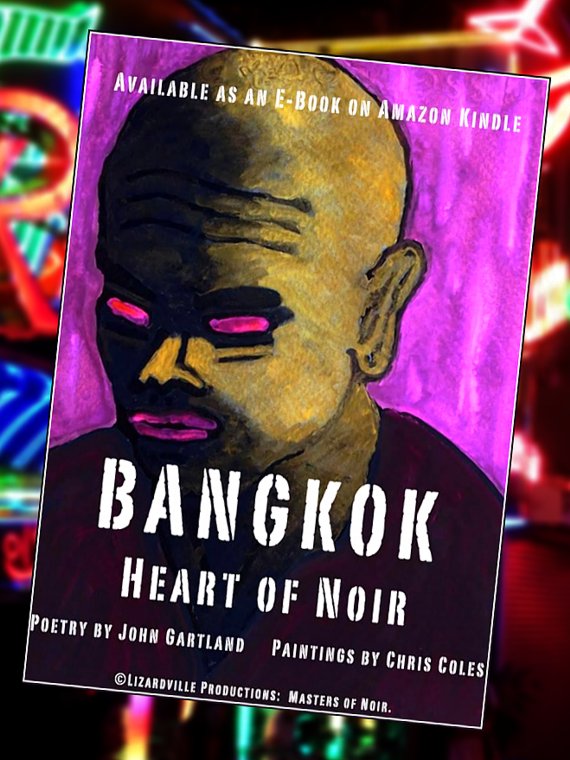 ---

TOP

A PAGE FROM Bangkok's NIGHTSCENE HISTORY....

20

YEARS AGO :



October

With thanks to Cool Text - cooltext.com
Bangkok Eyes goes back in time to see
Who was new - And who was through
in the Expat Night Entertainment world.
How many of these old 'oases'
do you remember ?
Patpong I
*
The
2
nd floor
Cicciolina Erotic Bar
closed down, becoming
P.P. Snooker
. It was located above today's
Thigh Bar
. Today, there is an unnamed pay-for-show bar at that location.
*
The
Pussy Collections
opened in the upstairs digs which was, up until the previous month, occupied by
Dream Bar
. Located above today's
Muzzik Cafe
. No
Nitespot
currently exists at that location.
---
Patpong 2
*
The
The Bua Luang Classical Dance (Ramwong)
opened on the
2
nd floor of the stairway opposite
Foodland
. There is currently no
Nitespot
at that location.
*
The (
4th Floor
)
PP (Thai Traditional Massage)
closed down. There is currently no
Nitespot
at that location.
*
Up on
The Ramp
, the
Spanish Eyes
Cocktail Lounge
closed. It would be a temporary closure, and would reopen soon after that.
Spanish Eyes
is still there today.
*
The
Princess Castle
closed down. They were located next door to the
Pink Panther
. Today those digs are occupied by
Screw Boy
.
---
Soi Cowboy
*
The
Surprise #9 A Go-Go Bar - Country 88
shortened it's name to just
Country 88
. It was located where
Spice Girls
is today.
---
Nana Plaza
*
Slitz ! (
Hollywood Strip
) became
Nana Plaza's
first ever
3
rd Floor bar. It was located where the now-closed
Bubbles
was.
*
Rainbow Bar
added a "
New
", becoming
New Rainbow Bar
. It is still there today as
Rainbow Bar
.
Nana's
other
Rainbows (2, 3, 4)
were to come later.
---
Soi Katoey
(Silom Soi 4)
*
Within the previous month, the previously unnamed The Blue Castle
put up its sign, then immediately dropped its "
Castle
", becoming just
The Blue
. It was located on the
Silom Road
side of
Tapas Room Club
. There is no
Nitespot
at that location today
---
Buckskin Joe V
illage
(~ October 1988 to October 2006)
(Also known -originally- as Tobacco Road or Soi Rot Fai or, 'The Tracks', and later as Machim [Thai] and Soi Zero)

*
Bee Jay's
took over the reins of
Linda Bar
, which closed down.
*
Lucky Touch Bar
reopened. (Note: this was the time where the
BMA
and
SRT
moved
Buckskin Joe Village
away from the tracks and under the
Expressway
.
*
The
Havana Restaurant & Karaoke
closed.
*
The
Butterfly Bar
closed - (it didn't move over from the railroad tracks to under the
Expressway
.)
---


---
Sin
City
2

A Film
Review
Click Here
! ORDER NOW !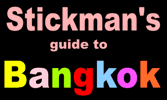 CLICK-

Bangkok Nightlife