MONTHLY
COLUMN

Bangkok,


01 September 2015


William R. Morledge



September's Nightlife News
Bangkok's Bars - 20 Years Ago
A Smile in the Land of Smiles.
Ask Us: Haunted by old Haunts
Graffiti -BKK's Midnite Vandals - #114

---
This month Midnight Hour continues with our Bangkok Night Entertainment Area map updates. Last month, we updated the Nana Plaza Night Entertainment Area map, so to maintain a bit of continuity, this month we will update the Soi Nana Night Entertainment Area (Sukhumvit Soi 4).

Since our last update in July 2013, we have noted the disappearance of a few bars, some of them long-standing, such as The Big Mango and Naughty Girls, but there have been a number of new Nitespots coming on board these last couple of years, giving Soi Nana a slow-but-steady growth record.

Time permitting, the remainder of the expat Night Entertainment Area maps for Bangkok will be updated in upcoming issues this year.



---


-Unattributed reader submission. Copyright to holder.
We appreciate greatly the mysterious person who submitted this pic to us. This month's Thai Smile perhaps shall also remain a mystery for the duration.....

---
---
---

Historical Minutiae Dept.


Gots da' Bangkok Blues ?
HAUNTED BY THE OLD HAUNTS
Hello,

Hate to say it but bored in Bangkok - been coming for 10 years, now living here, and it seems to be on steady decline the last five. Like Bangkok has given up on the sex trade and just giving it a typical Thai halfhearted flailing end, with only the olds ones hanging on to an old dream. Nana's buildings are renovated but the girls seem older than the buildings.

Anyways my question: Where do I find attractive, young independents? What are the current hot spots? I used to find 'em in Gullivers in Soi 5 playing pool, Q Bar used to be loaded with hot young non-pro Thai women flirting with the Farang, or Spago or Bed Supper Club for a little more upscale, but every where I turn places are just half empty, or gone, and the women are um, mature.

I just want youngish, hot girls to mingle with.

Disaster
Greetings, Disaster.,

The Entertainment Scene is shifting, as you may have picked up from some of my previous articles. The most recent article was the 01 July 2015 issue on Freelancers <

LINK>. That article names a few places of the type you describe where you will find a good mix of female customers.

The center of gravity is moving away from the A Go-Go bars and towards Pubs, Clubs, Sports Bars, and open bar beers, the latter likely not your cup of tea....

Nevertheless, there are still many young, attractive ladies around, it is just a matter of seeking out the places that have the flora and fauna suitable to you. This is something I cannot select for you. May I relate the story of three farang friends here in Bangkok, all whom I have known for more than 25 years ? Each of them has an entirely different take on which young ladies are, and are not, attractive. And each of them talks about how the other two have such bad taste in women.

However, for starters, you might try, Bangkok Betty's on Soi 22, or Levels or Oskar on Soi 11 (near where the Bed Supper Club used to be.. -Again, depending on your tastes. You may also want to have a look at The Den on Soi 12.

Best,
Boge


---
? ASK US (ALMOST) ANYTHING !
We can answer virtually any (reasonable) question on the Expat Night Entertainment Scene in Bangkok - be it Historical or very recent. Send us an e-mail and we will do our best to answer you soonest.
| | |
| --- | --- |
| 'Boge' Hartman Historical Research | |
* Zootramp Publications

---

Let the September 2015 Follies begin...
BANKOK EYES' Expat Night Scene.


P

ATPONG

1



MAP




The
Kiss A Go-Go
was suddenly and inexplicably closed - yet again : (they closed
May
and
June
of last year). Too soon to say that this is the final death knell - will keep an eye out, and advise if they spring back into action.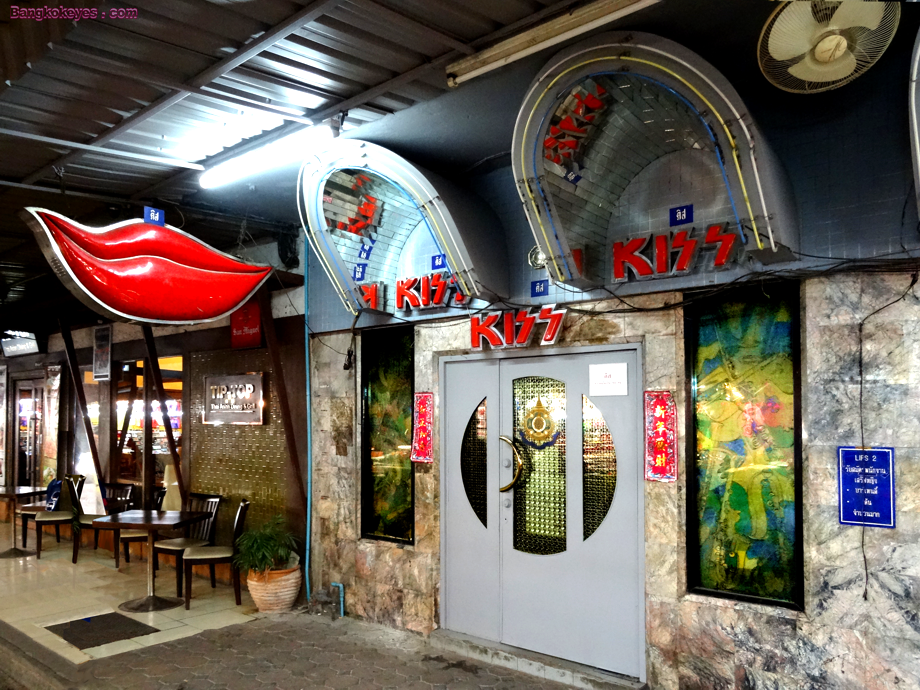 - File photo

PATPONG I


P

ATPONG

2



MAP




The
Glamour Girl
has popped back up out of it's crypt after an almost
3
-month closure. Welcome them back to the nightbeat.

PATPONG 2


Below is a list of bars on
The Ramp
which closed for
2
or more days last month for the religious holiday. We are pleased to say all have reopened.
Spanish Eyes
9501 Studio Bar
Swing Club
Rig-1 Pub
The World

S

OI

C

OWBOY



MAP




The
Rio
(closed inexplicably when we passed by last month) is back to it's rock 'n rolling ways. Welcome back to the follies.

SOI COWBOY


N

ANA

P

LAZA



MAP




The
2
nd floor
A Fairy Bar
, first mentioned herein last issue, opened on schedule last month. Welcome them to the machine. It didn't take much imagination to fathom what kind of bar it would be. This is
Nana Plaza's
7
th
katoey
/ predominantly
katoey
bar, now that
London Calling
also has gone (mostly) over.

NANA PLAZA


Bangkok Bunnies
has taken over the reins from
Spellbound
- and then some. They have also expanded into the old
Voodoo
(
Underground
) premises, taking up half of that real estate creating an extended outside beer bar area. The exterior neon is massive (and attractive), inside not much change from the
Spellbound
. Welcome them to the nightcircus.

NANA PLAZA


What the
Bangkok Bunnies
didn't take of the old
Voodoo
(
Underground
) is being transformed into the
Bangkok MILFS
which should open within the month. We know what the acronym means in Internet chat parlance, but we will wait until it is open before we make further comment.....

NANA PLAZA


Lucky Luke's
reopened just days after we 'went to press' last month, having reincarnated as the
Lucky Lukes Tiki Bar.
We're guessing someone had some leftover
Polynesian
paraphernalia from
Benihana's
.... Now much brighter and lighter. Wish them the best as they keep on keeping on.

NANA PLAZA


S

OI

N

ANA



MAP




The
Paradise
in the
Rajah Hotel
compound plummeted headlong into the Abyss this month. Coming to this location in a month or two is
The Mexican
, with the promise of some great
Mexican / Tex-Mex
cuisine along with our
cervezas
.....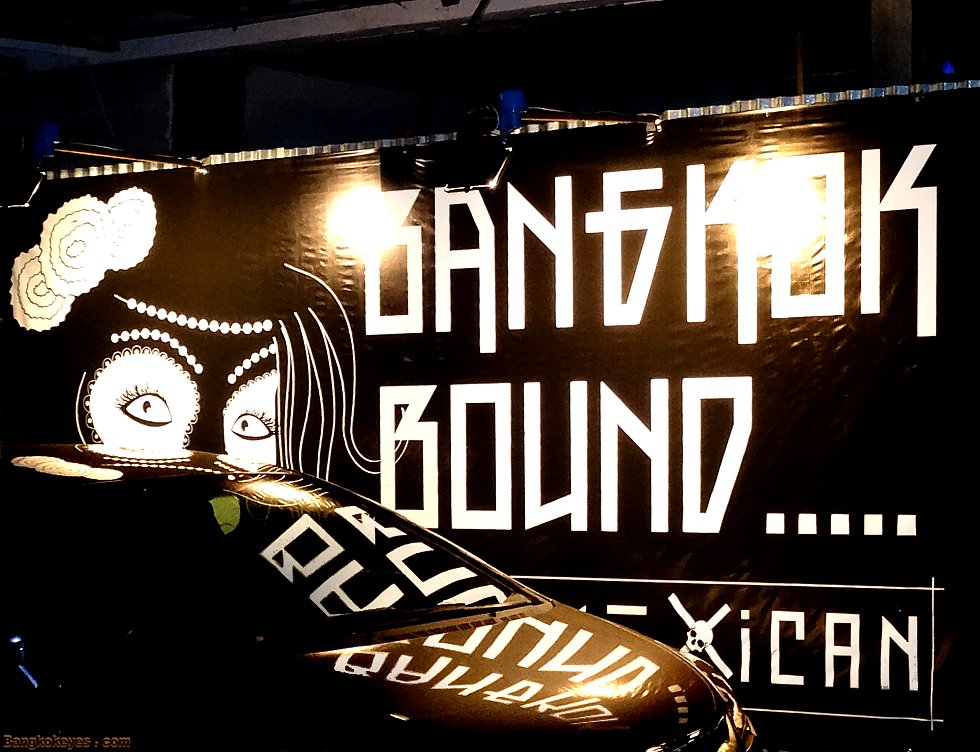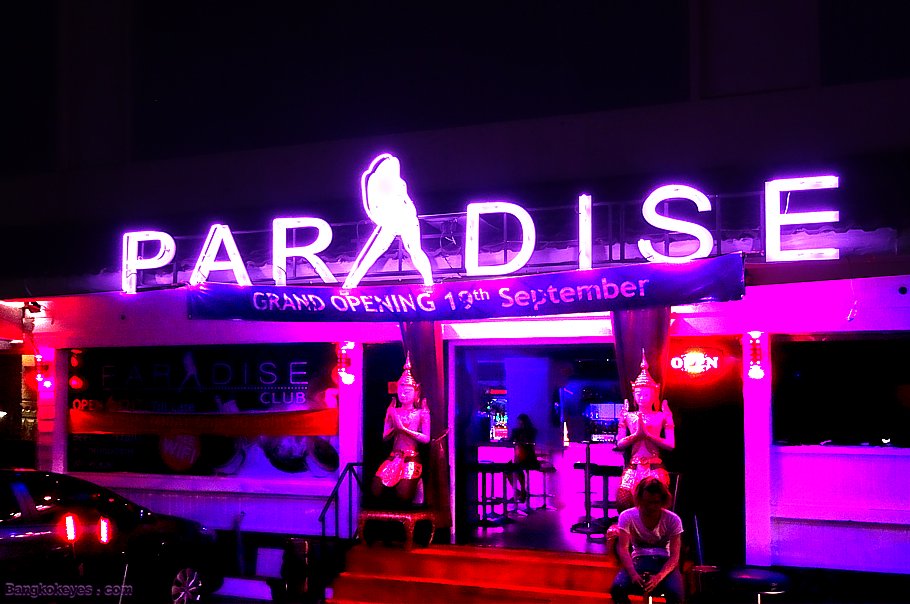 - File photo

SOI NANA


Renovations at the
G Terminal
now complete, it's
status quo ante
, so if you were a regular, it's time to go back....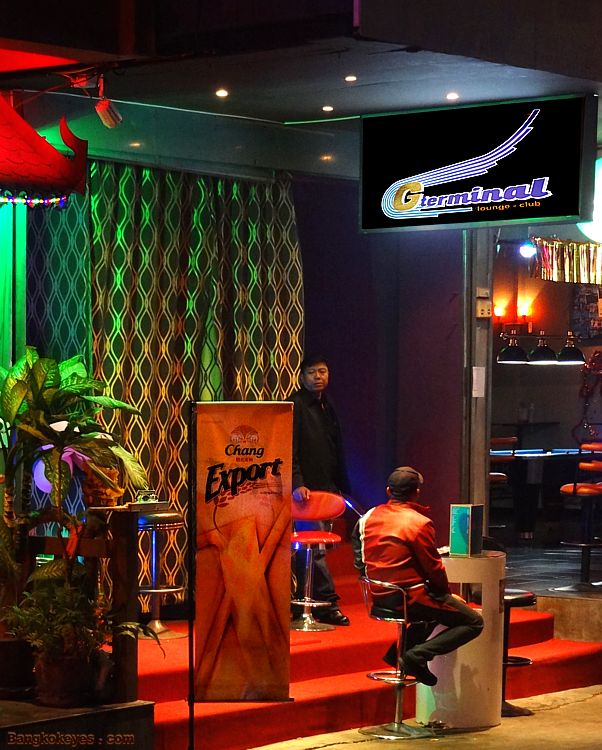 - File photo

SOI NANA


S

OI

K

ATOEY



MAP




Amongst the various improvements made in the recent renovations, the
Sphinx
has added
Fork & Cork
- somewhat reminiscent of their "
Sphinx / Divine
" days... Hmm,
Fork & Cork
sounds a bit like a
Paul Theroux
gag from
Saint Jack
.....

SOI KATOEY - (SILOM SOI 4)


S

OI

22



MAP




The
Fee Far / Fah Massage
popped back to life after a couple of months' out of the action. Welcome back to the fray. Located in Soi Lemongrass (just past the renovating
Queen's Park Plaza Hotel
).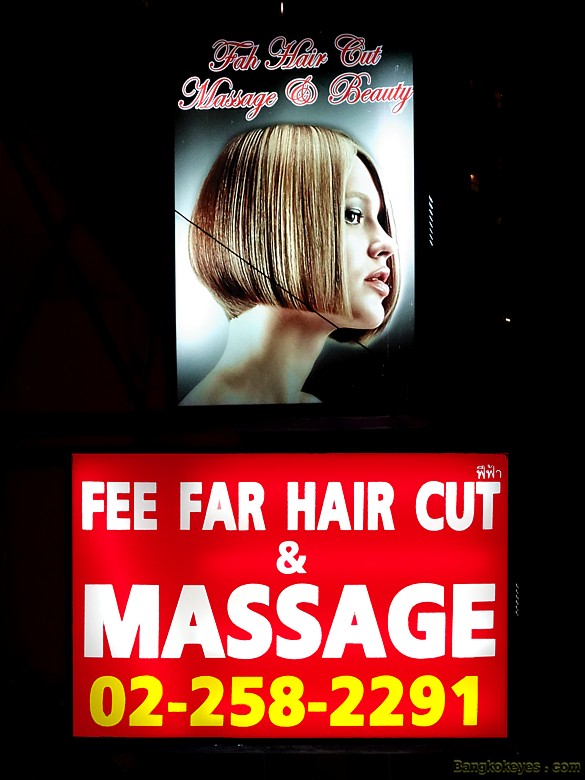 - File photo

SOI 22 - (Sukhumvit)


SOI 22 - (Sukhumvit)


Gone, but not gone, the
Hands Of Heaven
is busily renovating. Expect them to reopen later this
September
. Also located in Soi Lemongrass (just past the renovating
Queen's Park Plaza Hotel
).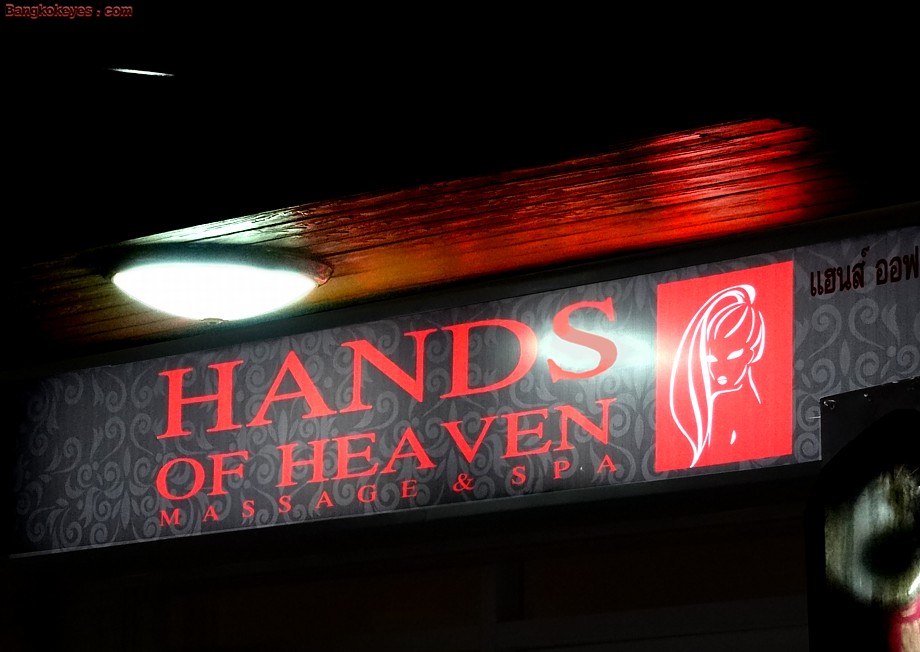 - File photo

SOI 22 - (Sukhumvit)


S

OI

D

EAD

A

RTISTS



MAP



Door Art Of The Month
Award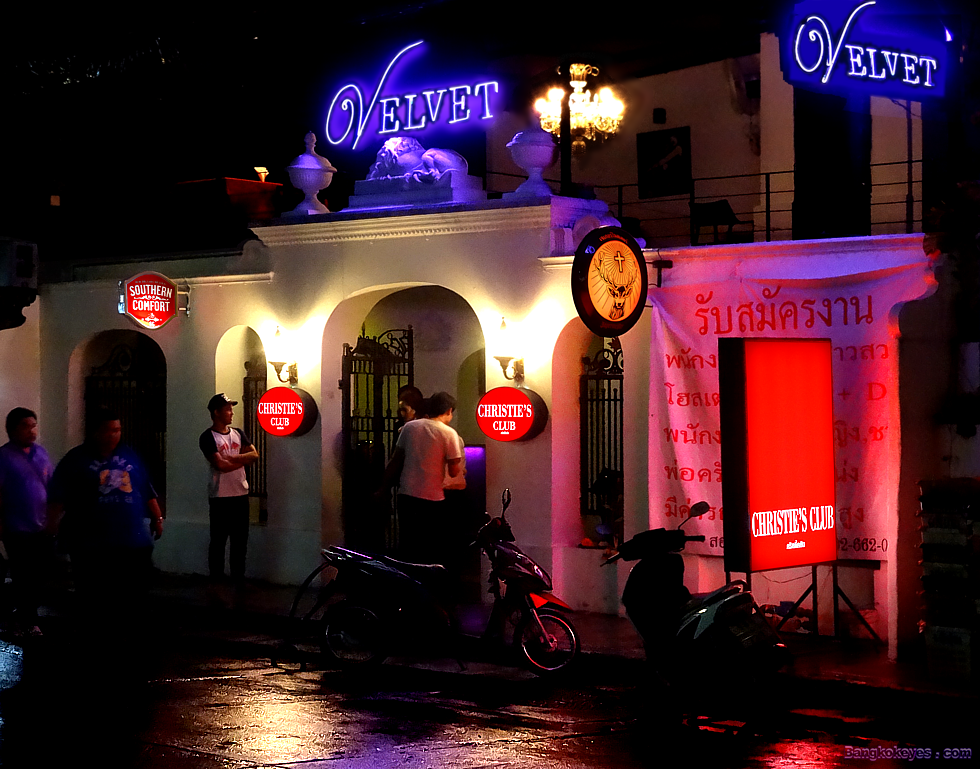 The
Christie's Club / Velvet
(most recently, just "
Velvet
", and before that, just "
Christies Club
") reopened this last month after extensive renovations. Looking good, and already fairly busy.... The best of the best '
Door Art
' we came across this month.


SOI DEAD ARTISTS - SOI 33


The
katoey
bar
Dark Side
, located at the back end of
Soi Wallstreet
, has closed down. It doesn't look like they will be coming out for the next round.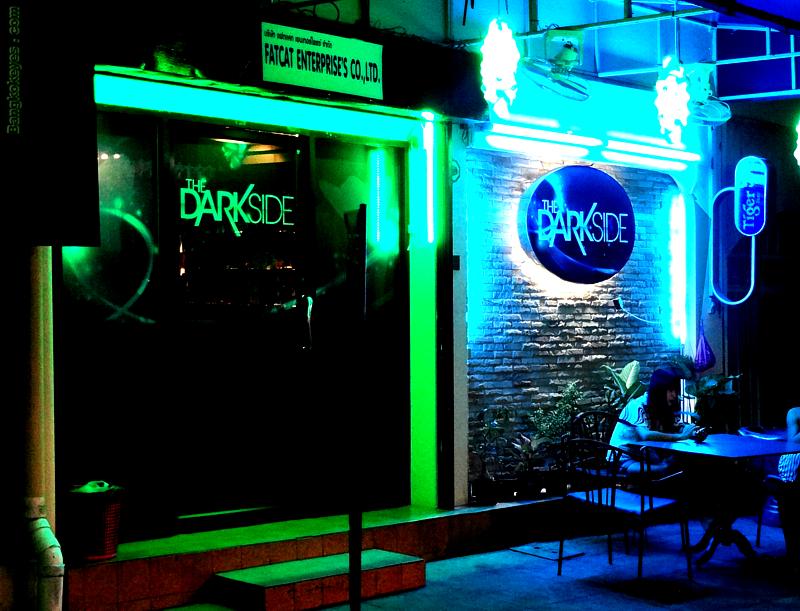 - File photo

SOI DEAD ARTISTS - SOI 33


The
Bistro 33
, located at the back end of Sub-soi 5, has come back to life - all systems 'Go'.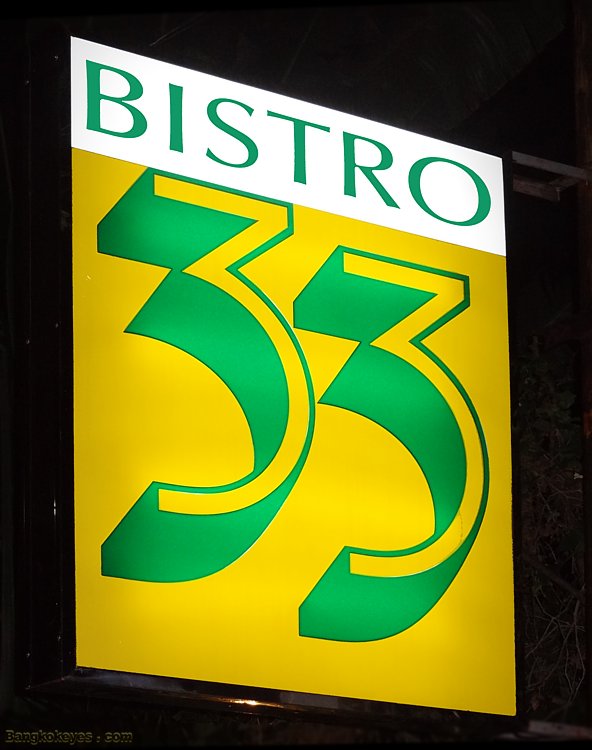 - File photo

SOI DEAD ARTISTS - SOI 33


S

OI

A

MBASSADOR



MAP




Opened
2
months ago -while the last of the renovations were still taking place-
The District
has suddenly and mysteriously closed down. One of the current excuses for closure is they will wait out the rainy (slow) season and then reopen. Wanna bet? After what obviously has been a several-million-baht investment (in renovations, staff and stock), for it to close down almost immediately upon opening, without any advance notice, is indicative of a sea-change in direction, a major setback. There's way more to this than someone forgetting to read their
Business Plans For Dummies
. We will of course be checking back regularly to see how this saga plays out....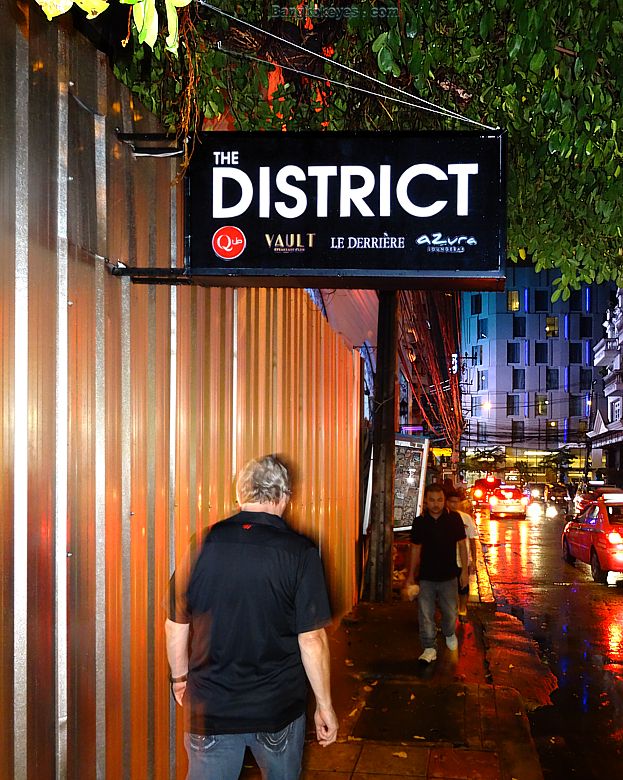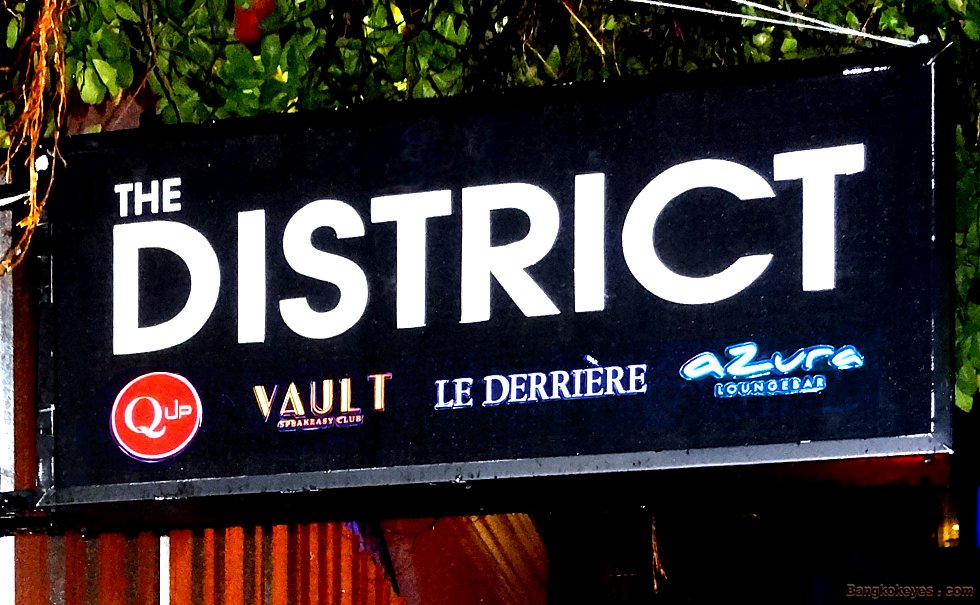 This sign was put up in place of the original sign just before they went out of business - and shows, for the first time, the names of the four separate entities, or 'entertainment areas' of The District. In our previous editions we had named three of them, but the fourth entertainment area we referred to only as the 'back portion of the old Q Bar'. By the time they got around to officially designating that area as the Le Derrière, they closed everything down and put up a high metal fence around everything, and walked away.

SOI AMBASSADOR - SOI 11


The Brew Beers & Ciders
located in the
Novotel
at the end of
Soi 11
shows signs of taking off. Easy street access and an inviting decor may see them through. Welcome them to big city lights.

SOI AMBASSADOR - SOI 11


Q

UEEN'S

P

ARK

P

LAZA



MAP




A '
For-The-Archives
' pic of the
Hideaway Pub
, one of the
QPP's
long-standing
Nitespots
.

QUEEN'S PARK PLAZA - SOI 22


The Cockwell Inn
closed down as quickly as it takes to say, "I'm not going to pay next month's rent." Owner-manager
Steve
had nursed his
Cockwell Inn
along since
April of 2009
, sometimes making money, sometimes not. He has headed to higher ground - he is now managing the newly spruced-up
Lucky Luke's Tiki Bar
in
Nana Plaza
, where he invites friends and familiar faces to come and visit. The old
Cockwell Inn
is reopening as we speak, however it is not clear whether there will be a name change or not - we'll get back atcha next issue....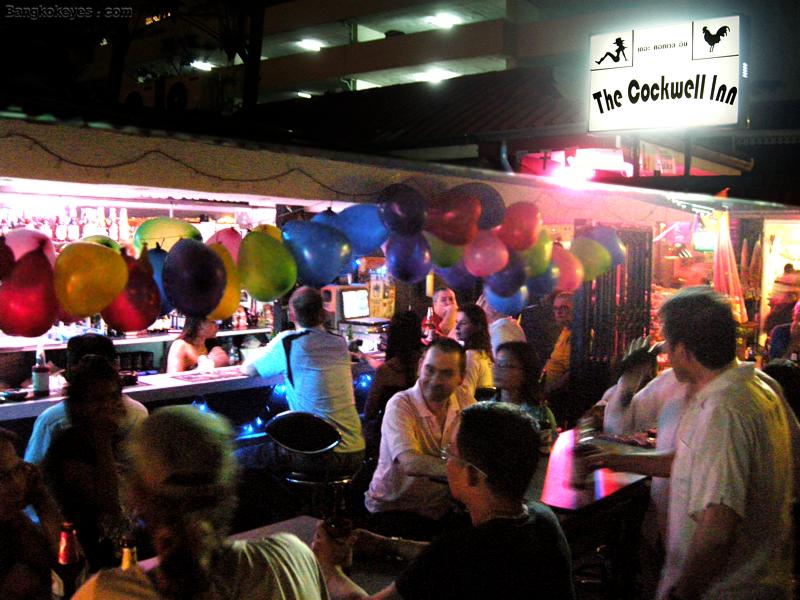 - File photo

QUEEN'S PARK PLAZA - SOI 22


S

OI

E

DEN



MAP




The
Before After
is no more to be seen; the furniture and
LED
lights have been stripped. Only a flickering shadow as one walks by. Ashes to ashes, so be it, then.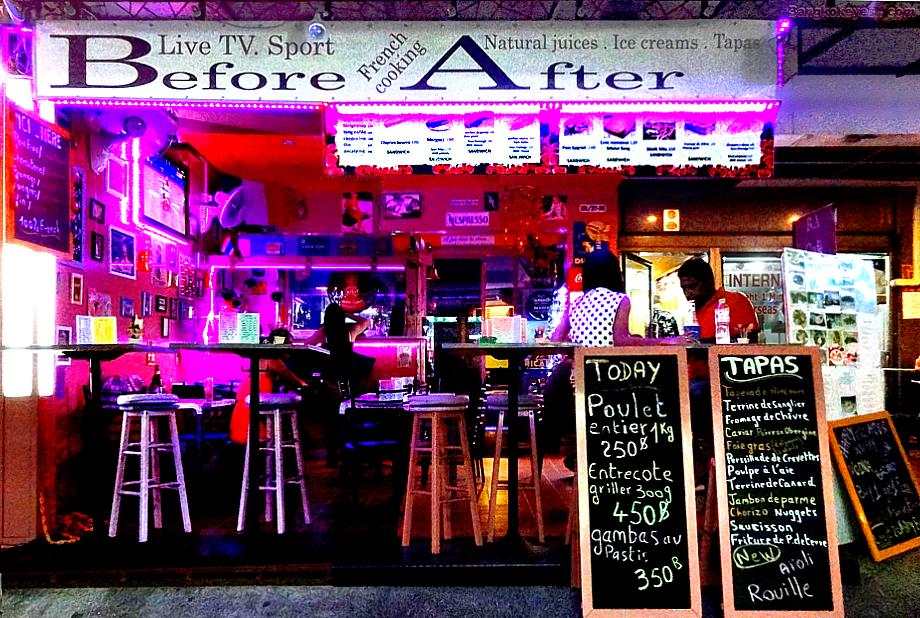 - File photo

SOI EDEN - Soi 7/1 Sukhumvit


S

OI

T

WILIGHT



MAP




A '
For-The-Archives
' pic of the
Hot Male Beer Garden
, which opened the previous month.

SOI TWILIGHT


The long-standing
unnamed bar beer
located beside the now defunct
Zeus
has reopened after renovating last month. Note the below 'file photo' was taken some time ago the
Ocean Boy
closed ages ago, preceding the
Zeus
.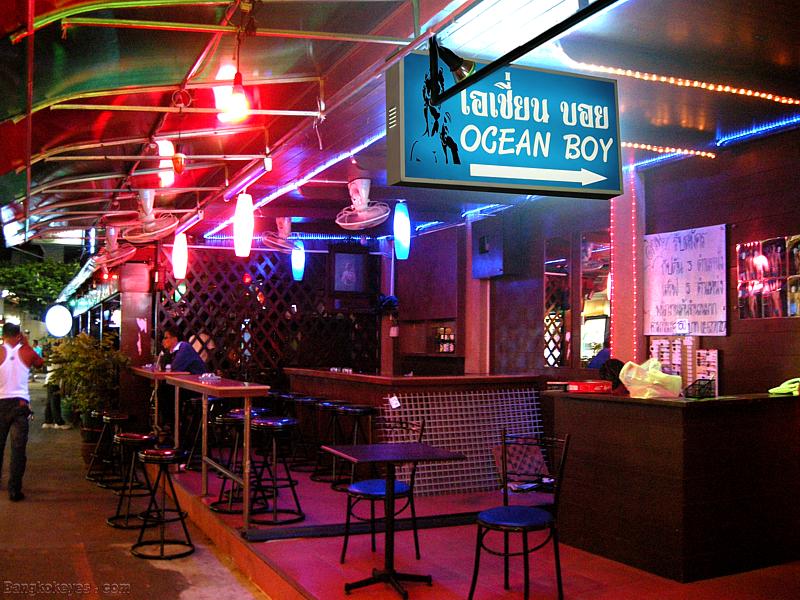 - File photo

SOI TWILIGHT



---

TOP

A PAGE FROM Bangkok's NIGHTSCENE HISTORY....

20

YEARS AGO :



September

With thanks to Cool Text - cooltext.com
Bangkok Eyes goes back in time to see
Who was new - And who was through
in the Expat Night Entertainment world.
How many of these old 'oases'
do you remember ?
Patpong I
*
The upstairs
Super Pussy
had it's grand opening. No bar was previously at that location. It is still there today.
*
The
Dream Bar
opened in the upstairs digs which was, up until the previous month, occupied by
Pantera Rosa
.
*
The
2
nd floor
Cicciolina
became the
Cicciolina Erotic Bar
. It was a name change only. It is no longer at that location. Currently home to an unnamed rip-off bar.
---
Patpong 2
*
The
Condom Club
on the second floor of the stairway opposite
Foodland
closed. There is currently no
Nitespot
at that location.
*
The (
3rd Floor
)
Bua Luang Karaoke
moved from the stairwell opposite
Foodland
to the old
Cin Cin Pub & Restaurant
digs. The
Cin Cin
, of course, having closed down. The
Le Bouchon
now makes itself at home in the old
Cin Cin
digs.
*
Up on the
5th Floor
of the stairwell opposite
Foodland
, the
New Center Pub & Restaurant
closed down. No
Nitespot
currently occupies that real estate.
*
The
In Traffic Sports Man's Lounge
took over from the
Top Light Bar
, immediately after the
Top Light
closed it's doors. Currently, the reincarnation of the
Top Light Bar
is back in those same digs.
*
The
Opium Club
opened up on
The Ramp
. It was located between the
Sawasdee Cocktail Lounge
and the
Marina Cocktail Lounge
. None of these bars exist today. The
Opium Club
was next door to
Rig One Pub
(which is still there today.)
---
Soi Cowboy
*
No changes that month / year. -
---
Nana Plaza
*
Pretty Girl A Go Go closed. Today, that space is part of
Spellbound
.
*
Star Pub & Restaurant
closed. Today, that space is also part of
Spellbound
.
---
Soi Katoey
(Silom Soi 4)
*
Milk Bar
closed. Today, that space is being used by
The Balcony
as an 'annex' (located next to the
Telephone Pub
).
*
(Unnamed bar)
opened on the
Silom Road
side of
Tapas Cafe
. Today, no
Nitespot
occupies that space.
---
Buckskin Joe V
illage
(~ September 1988 to September 2006)
(Also known -originally- as Tobacco Road or Soi Rot Fai or, 'The Tracks', and later as Machim [Thai] and Soi Zero)

*
The following bar beers closed in
Soi Zero (Soi Rot Fai)
**
Volvo Bar
**
Shopper Bar
**
Happy Bar
---


---
Sin
City
2

A Film
Review
Click Here
! ORDER NOW !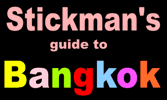 CLICK-

Bangkok Nightlife