They say, '
size matters
', but it is not everything. There remains the problem of
Soi 6
's reputation as '
naughtiest
'. Some of the young ladies we encountered in
Pattaya
this last visit were explaining that
Soi 6
was where the '
bad boys
' go. And while they weren't willing or able to put a finer edge on it, it did seem, all considered, a most appropriate label for a soi that has, as yet, no nickname. "
Soi Bad Boy

"
.
Hmmm
. Let's wait and see if the name catches on....
So, then, what
IS
the scene on
Soi 6
? What sets it apart from, say,
Walking Street
or
LK Metro
? For starters, many of the '
Nitespots
' are also open in the afternoons (much as is
Ban Chang's Tesaban 25 Rd.
) There is a broad spectrum of different types of entertainment available from noon 'till late' - everything from a few legitimate massage parlors to
A Go-Go's
and
Dance Clubs
. There is a number of 'hybrid' open-fronted bars with barfineable hotpants-clad staff. There is a number of lounge bars. And there is a greater-than-normal number of
katoey
bars, and
katoeys
working in other bars. Other than that, so far, so good, nothing too far out of the ordinary.... until one realizes that an inordinately high percentage of bars and lounges are providing upstairs
short-time services
. In summation,
Soi 6
is a
day & night full-services arena
- the ultimate adult playground.
In spite of the high density of

Nitespots

, and

nitespot activity

on

Soi 6

, it has proven over the years to be a relatively safe place to carouse. The constabulary, at least so far, have given

Soi 6

a fairly free hand; one seldom sees the

gendarmerie

anywhere abouts, other than an occasional ride-through on a motorcycle. If the

Soi Bad Boy

entertainment scenario

is your 'cup-of-tea', you won't be disappointed. Should you feel it to be a tad over-the-top, there are dozens of other

Night Entertainment Areas

in

Pattaya

to choose from.

Let the December 2016 Follies begin-



Opening newly in what was once a part of
Gold Finger's
is the traditional massage parlor
Jun Massage
. Wish them well as they negotiate that slippery slope....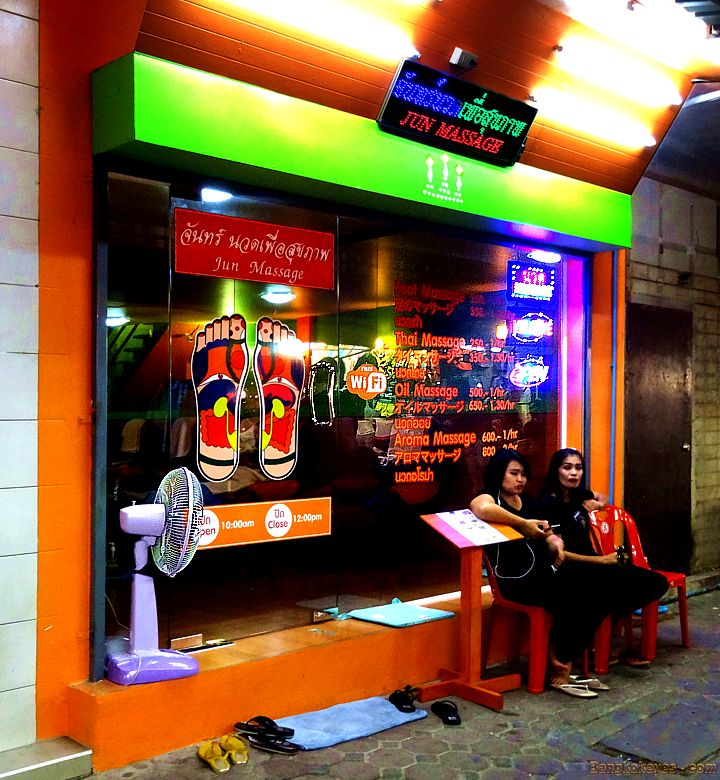 PATPONG 1


The
Top Light Bar
has closed down once again. Let's keep an eye out and see if this is for real, or if they will be returning to work one day soon....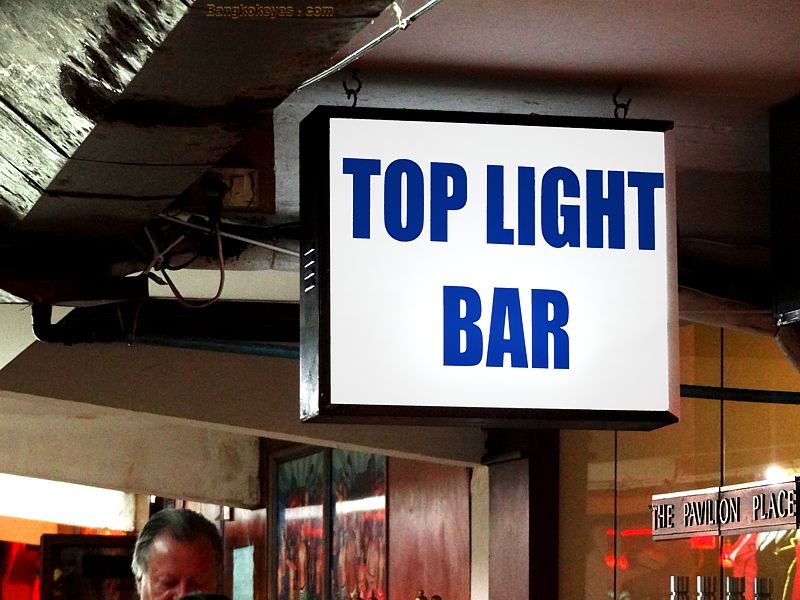 PATPONG 2


Is it
Dun Dee
, or is it
Dunodee
? You be the judge. Whatever.... still the same great service within...

SOI COWBOY


The
Bangkok Bunnies
has closed the back one-third of their bar again. Currently used for storage. What shall it become (if anything)? Another "
wait-and-see
" item....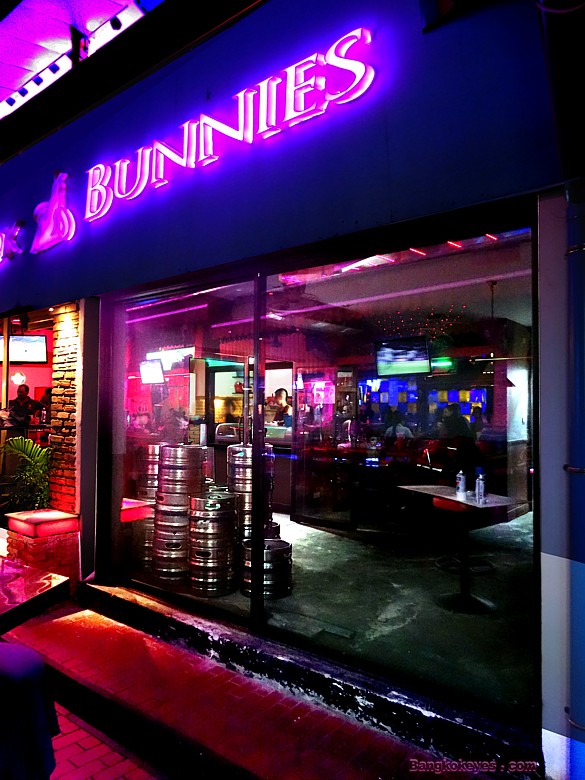 NANA PLAZA


Strikers Sports Pub
is back... Their new location, as was known for sometime, is in, or rather, above the
Nana Hotel
parking lot. They are now almost exactly across the street from where they originally opened. Welcome them back to the bright lights, big city.

SOI NANA


The
Heidelberg
, which is also a
hotel
and
restaurant
, is very likely the longest-lived
Night Entertainment Venue
on
Soi Nana
. Still going strong. A photo for the archives, to be sure....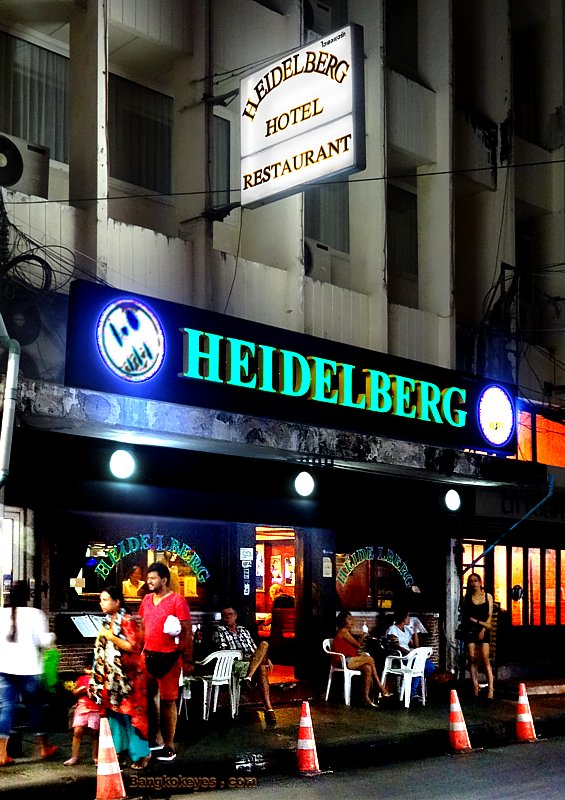 SOI NANA


The
BK
quickly and quietly supplanted the long-running
Swan Bar 4
. But the only thing that has changed is the neon, so no need to stay away....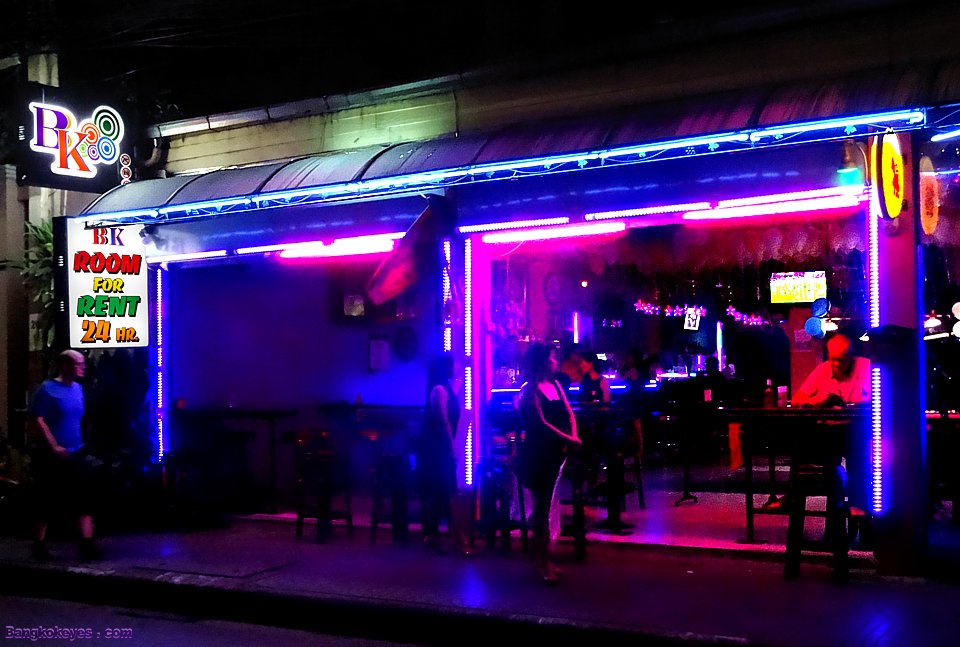 SOI NANA


A 'For-The-Archives' shot of the
Telephone Pub/ Restaurant/ Karaoke
....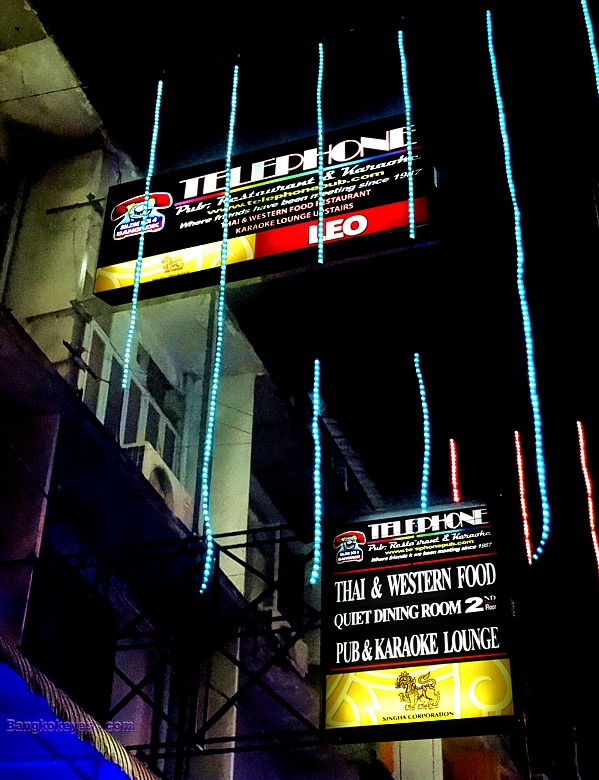 SOI KATOEY


The

Chao Siam

lounge bar

has opened newly in what was

Cheers

some many months before - (it closed

August 2014

). Welcome

Chao Siam

to the nightbeat.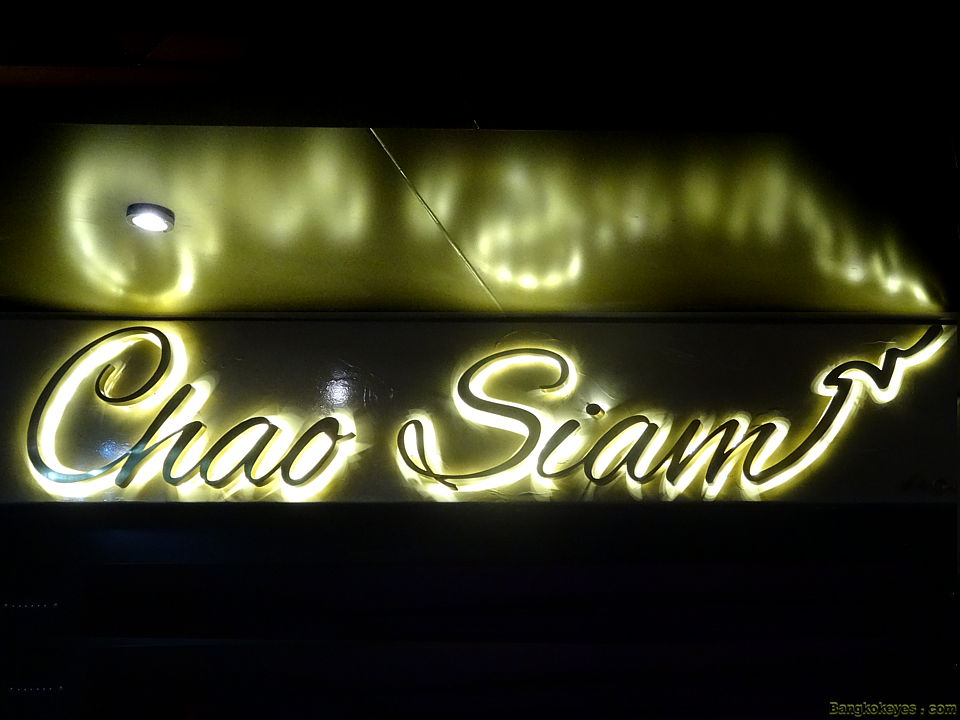 SOI 22 (Sukhumvit)


The
Green Tree Massage
has opened in the last unoccupied
loc
of what was once the triple-wide
May Massage
. May they keep on a-slippin' and a-slidin'...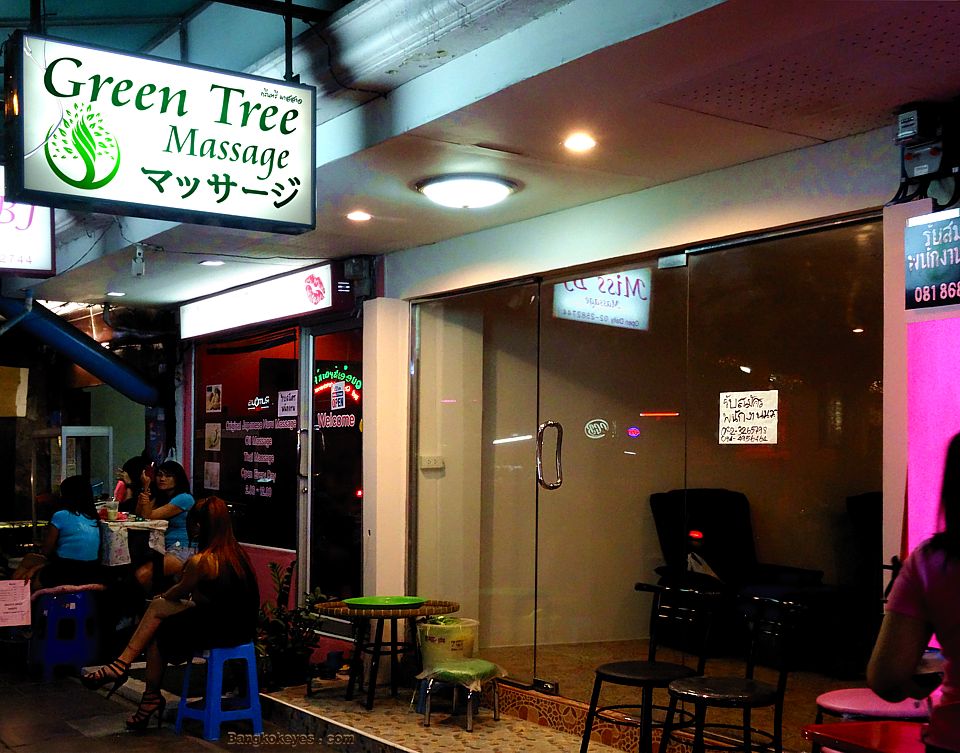 SOI 22 (Sukhumvit)


The
Marriott Marquis Hotel
will be opening on
5 December
, all going to plan. Many will remember it's predecessor, the
Imperial Queen's Park Hotel
. We don't normally cover hotels on our night beat, but this particular landmark has proven useful to us in referencing the locations of the smaller, lesser known
Nitespots
deeper in the
Soi
.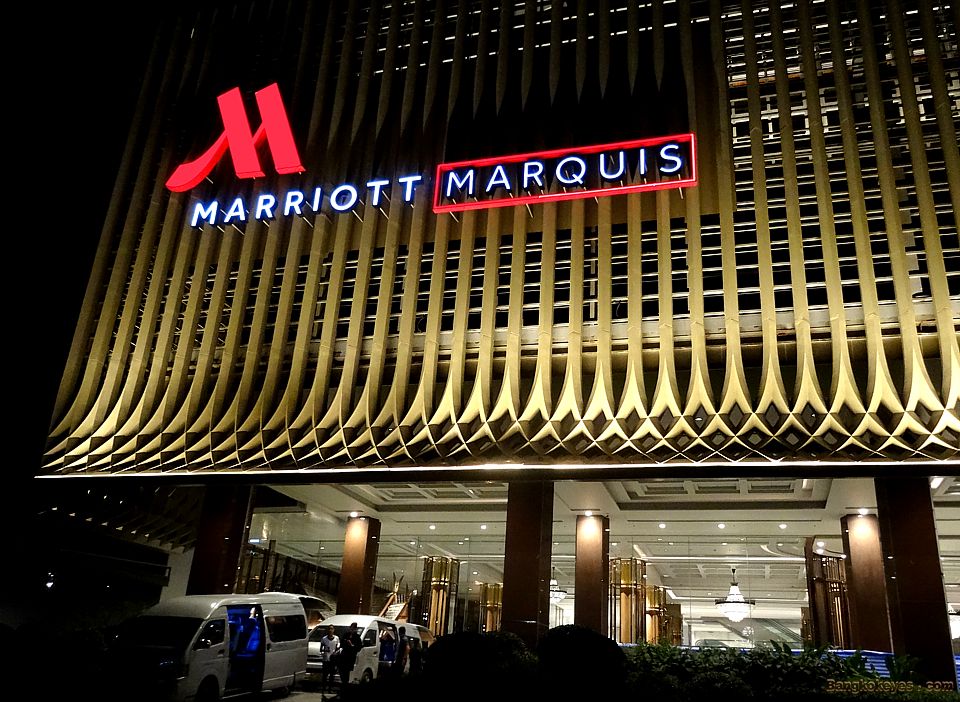 SOI 22 (Sukhumvit)


Faded into the night -
Wolff's
, the bar that was done-up right, and did everything right. They have decided to call 'time' for the last time. Their last chit-in-the-plastic-cup was several days ago, much to the regret of their regular customers. (Note: their barbecue ribs will survive in a
boutique hotel
on
Soi 8
, so all is not lost...)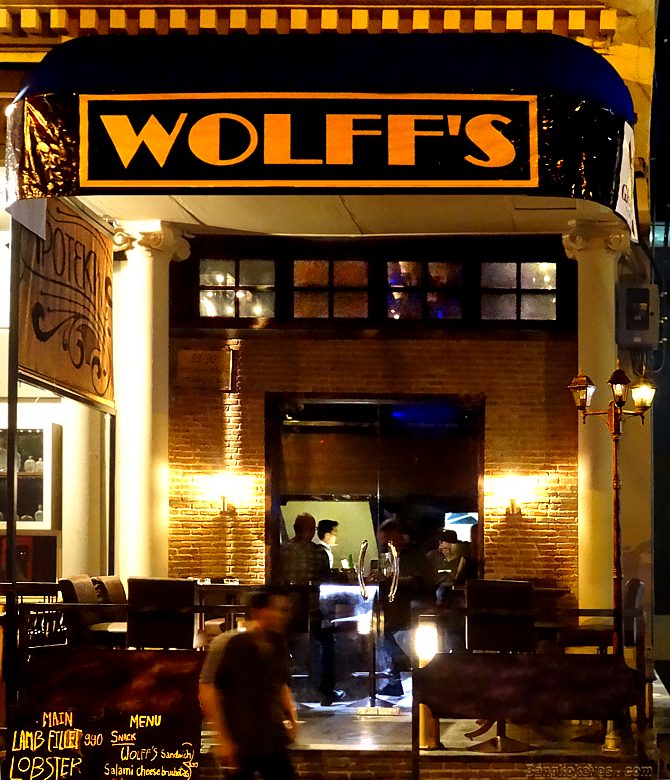 SOI AMBASSADOR (Sukhumvit 11)


The
Chawan Massage
has recently hung out their shingle in a narrow side-soi just beside the
Chaba Massage
. Welcome them to the neon circus.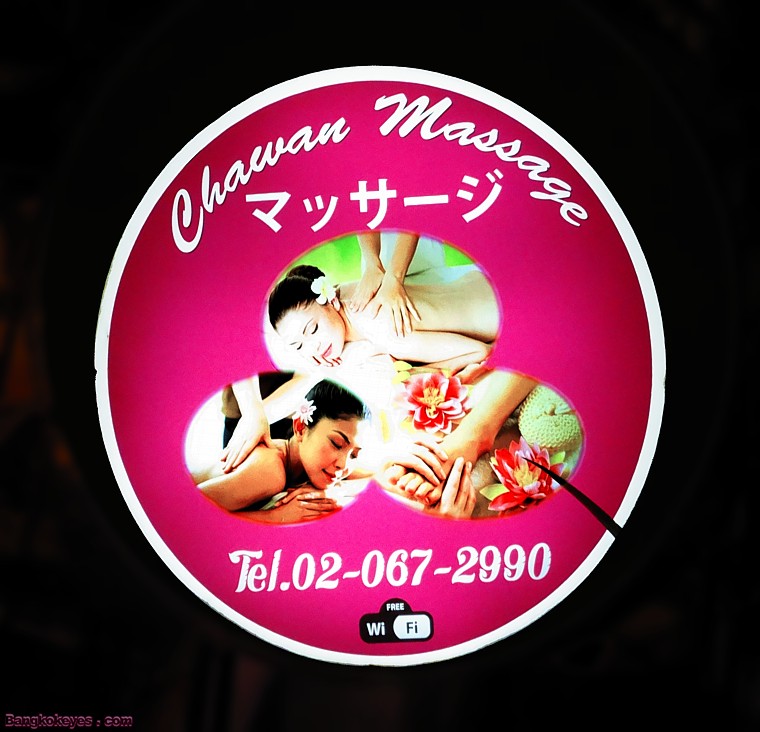 SOI AMBASSADOR (Sukhumvit 11)


The tiniest bar beer on

Soi Ambassador

(Soi 11/2)

, the

Happy Station 11

has called it a night. Inevitable, to say the least - no one knew they were there....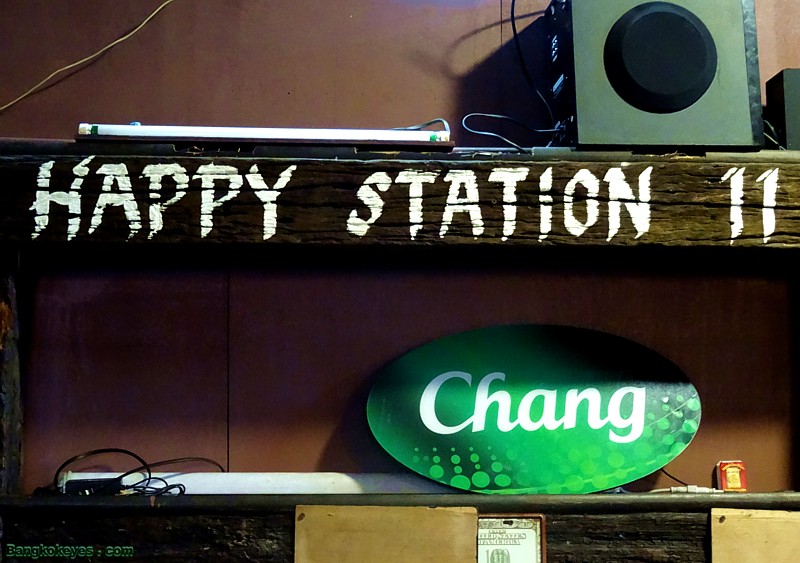 SOI AMBASSADOR (Sukhumvit 11)


Climax Disco
may have been closing earlier than normal last month, and they may have been dimming the lights most properly, but this month, it's pedal to the metal. All systems
'Go'
.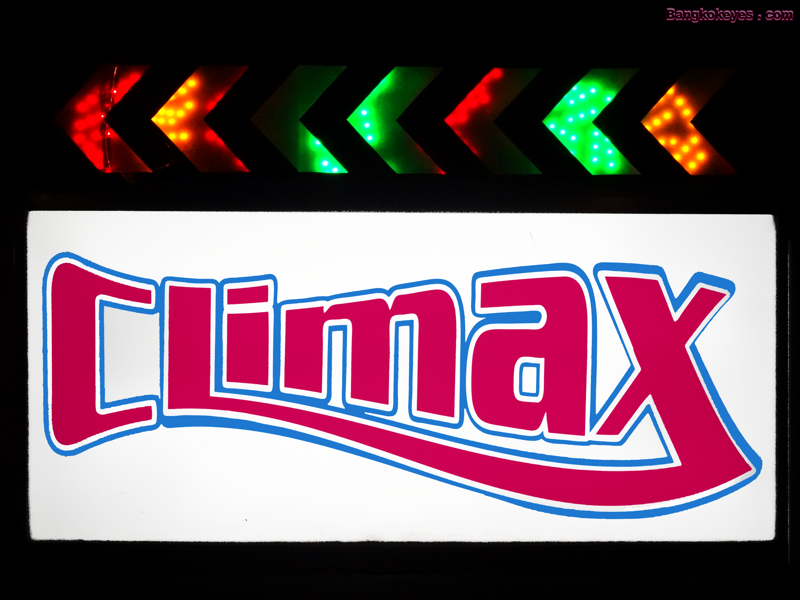 SOI AMBASSADOR (Sukhumvit 11)


Many of you will remember that when the
Q Bar
closed, there was a flurry of activity which, after many stops and starts, resulted in
The District
, which was comprised of the upstairs
Q Up
, the
Vault
, the
Le Derriere
, and the
Azura
. No sooner did they get up and running smoothly, than they were closed down, virtually overnight. There were, of course, the rumors as to why, and as to when they would reopen. Well, let us put the
kibosh
on the "
When it will reopen
" rumors. It won't be. A quick peek through the fencing reveals.... a vacant lot, scraped bare, right down to wet, red earth. Any replacement structures are at least a year away from completion....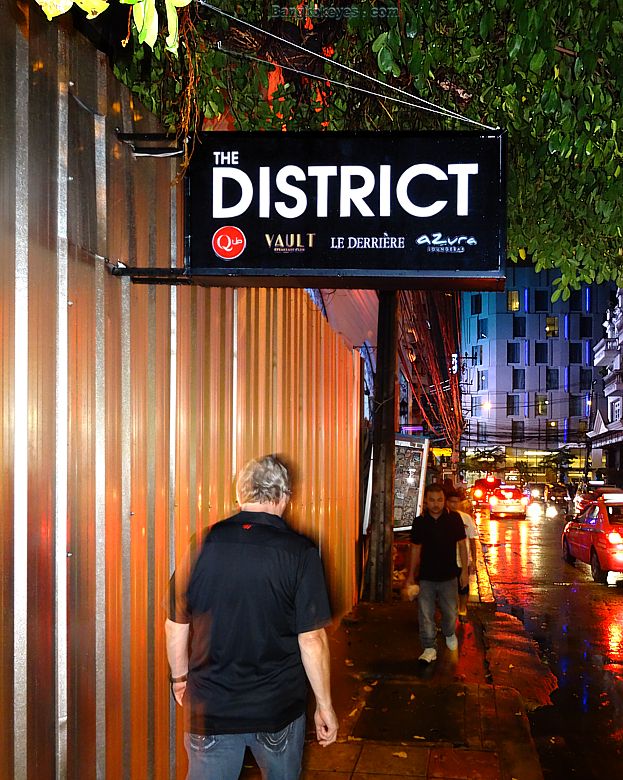 SOI AMBASSADOR (Sukhumvit 11)


Last month, we noted that the
Kannikar Spa
was closed down. We were to advise if it reopened. However, it will not be - the property is being redeveloped.

SOI AMBASSADOR (Sukhumvit 11)


The
Crazy Girl Bar
has some brand-new '
CGB
' signage out on display. But, still crazy after all these years, it is the same-old, same-old, good drinking bar. We did notice they were having a very busy midweek this last passing-by....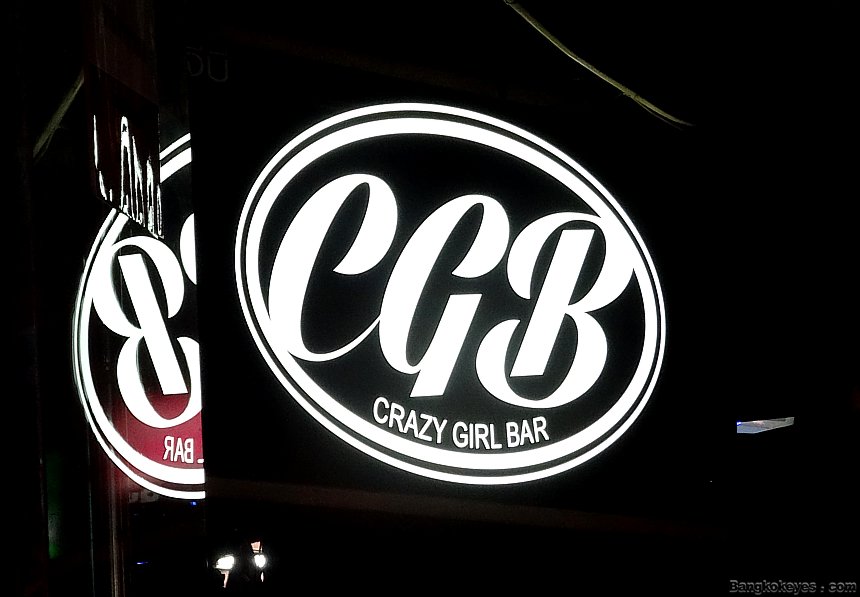 QUEEN's PARK PLAZA (Sukhumvit 22)


The

3-Sister Bar

bar beer

is closed down yet again. We wonder what the excuse is this time.... We don't know much, but we know that when a bar is open, then it can have customers. And when regular customers come by and it is not open, they have to go somewhere else.....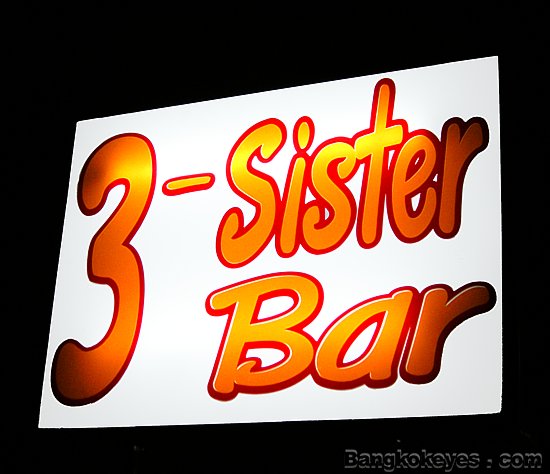 QUEEN's PARK PLAZA (Sukhumvit 22)


The closure of

The Office

Bar & Grill

had been talked-up for a number of months, the actual day of it's demise not set in concrete. But that was then, this is now. It's darkened doorways are yet another reminder of

Soi Dead Artist's

rather rapid

Night Entertainment

contractions... May

The Office

find greener pastures....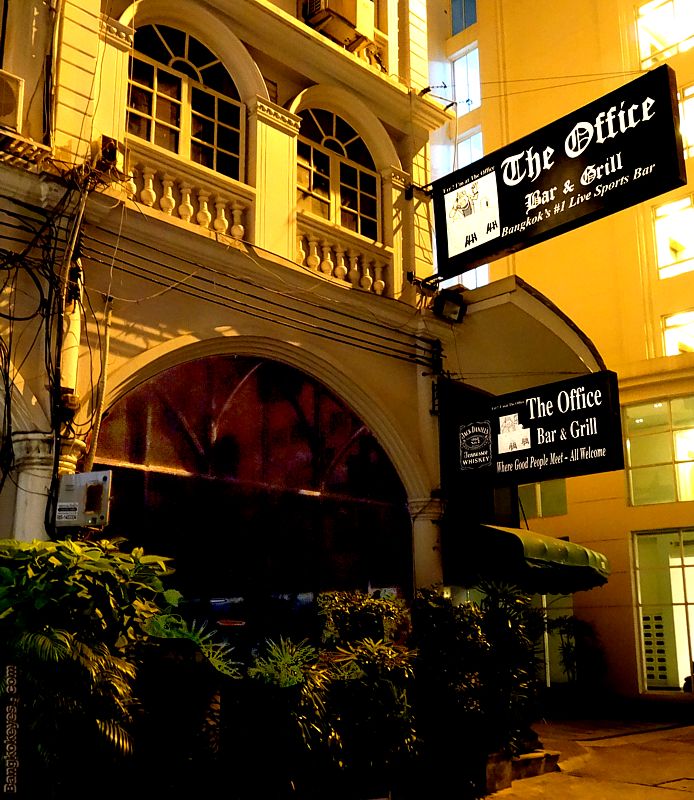 SOI DEAD ARTISTS (Sukhumvit 33)


The rather unusually named
'S Cafe
has opened up on the second floor of the
S-33 Compact Hotel
. It is a lounge bar, in spite of it's rather innocent sounding name. It is so new, it doesn't yet have a customer base, but, for starters, it should be an attraction to the hotel guests. Welcome
'S Cafe
to the wolfpack.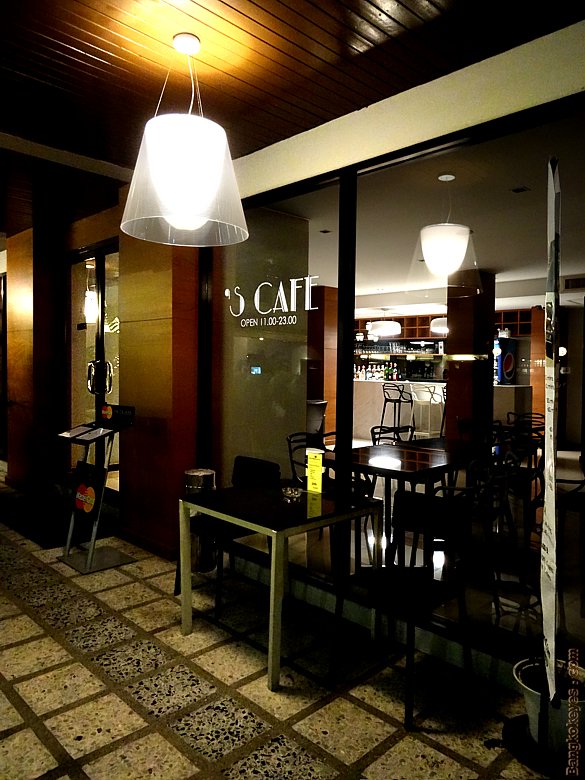 SOI DEAD ARTISTS (Sukhumvit 33)


The
Monet Club
reopened this last month, exactly as
50 %
of the rumors said it would.... Welcome them back to the piranha pool.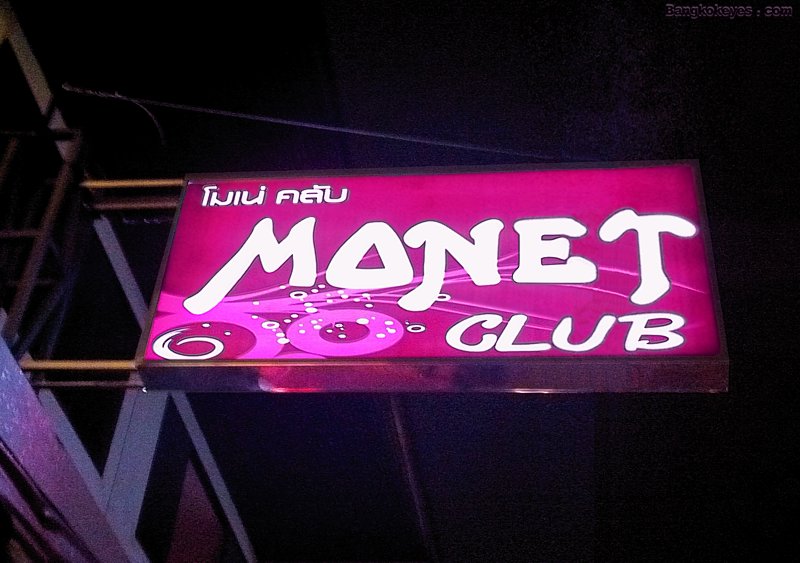 SOI DEAD ARTISTS (Sukhumvit 33)


The
Bangkok Beat
, after a healthy seven year run (opening
March 2009
) closed this last month. One of
Bangkok's
'Till late Venues
(some of the time). It was always busy, so there must have been a contractual complication. Hope they find things more to their liking a little further on down the road a piece....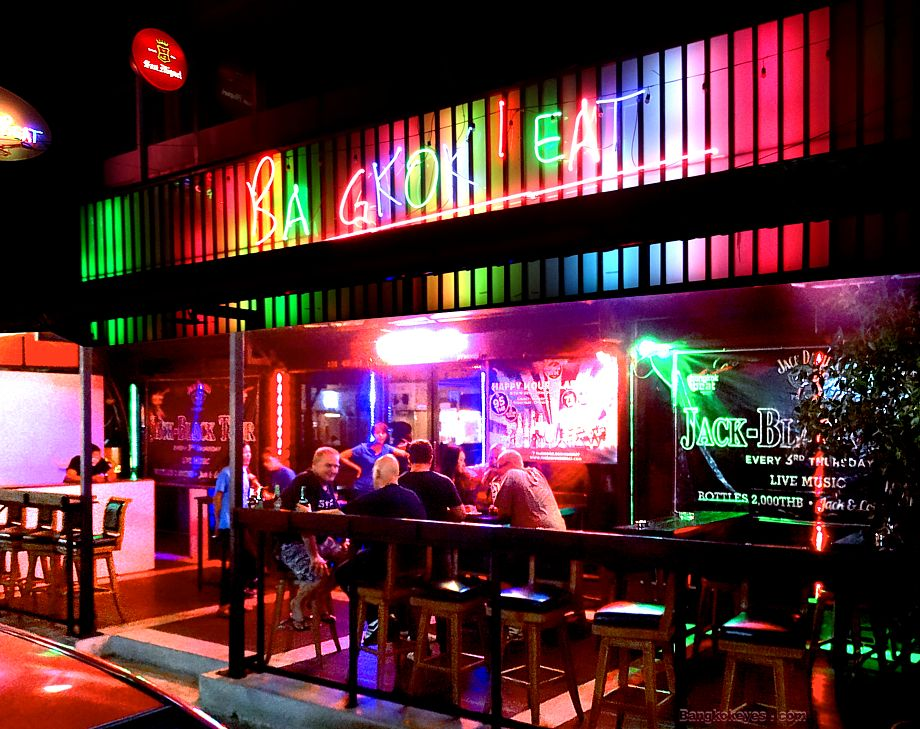 SOI EDEN (Sukhumvit 7/1)


Shots Bar
has closed again. No way to tell at this writing if it is going to be permanent. We will keep an ear to the ground, and get back atcha next month.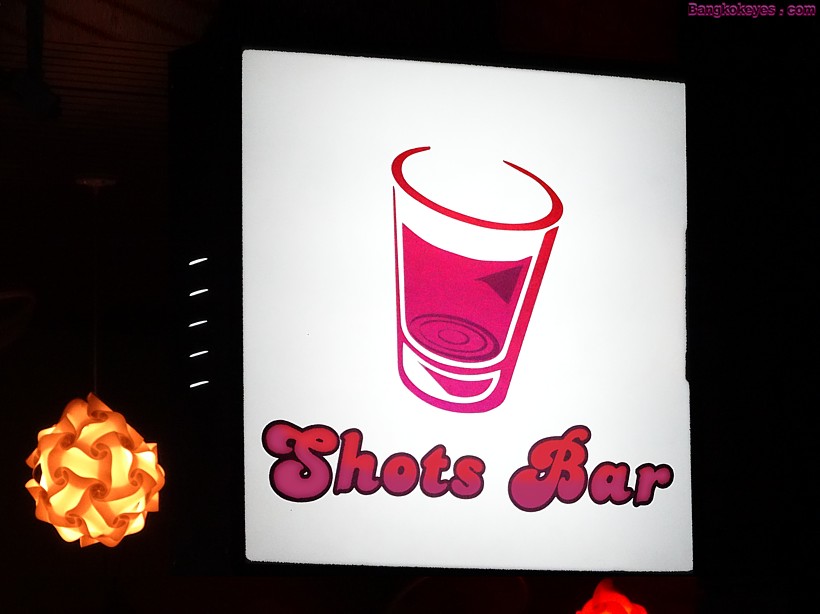 SOI EDEN (Sukhumvit 7/1)


The
@ Chai Massage
has closed down for extensive renovations. It was the last (only) non-gay
Night Entertainment Venue
in the
'Twilight Zone'
. It remains to be seen whether or not it reopens after renovations are completed.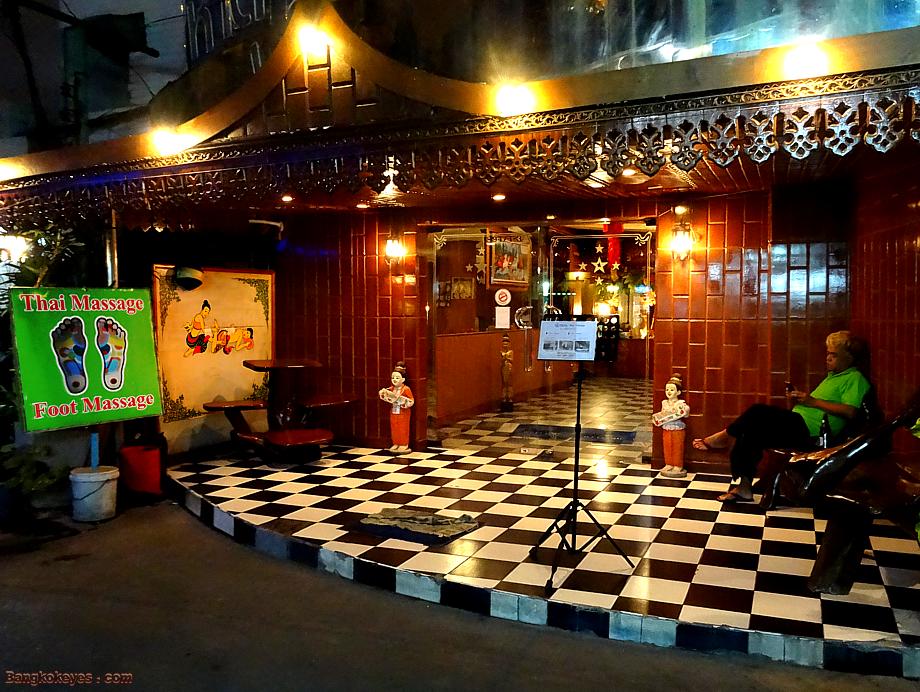 SOI TWILIGHT