In a time long forgotten (up 'till 1
956
), the
Brooklyn and Queens Transit Corporation
operated several streetcar lines in
Brooklyn
borough. And the main source of electric power for those streetcars came from the coal-fired generators of the
Brooklyn Rapid Transit Powerhouse
(constructed in
1904
) - located on the banks of the
Gowanus Canal
.
Of course, no more street cars, no more need for a power generation station, and the three buildings comprising the powerhouse facilities fell into disuse. In the ensuing decades, various waves of vagrants, hippies and graffiti artists used the abandoned facilities for their own purposes. The location became known to the 'underground' as
The Bat Cave
, - a place for wild drug-laced parties, and a haven for graffiti (multiple layers of graffiti covering the entire interior and much of its exterior). Inevitably the mood shifted to one of violence and drugs - which didn't seem to deter the graffiti artists at all... Those not a part of said 'underground' labeled the facilities a '
punk squat
'.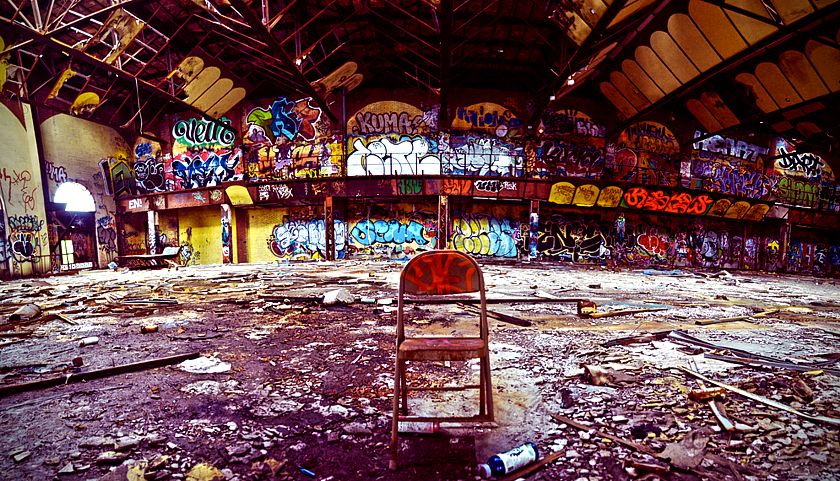 Out of the blue, a patron of the arts (hard to find these days) by the name of
Joshua Rechnitz
purchased the property in
2012
and founded the
Powerhouse Environmental Arts Foundation
. His original vision for the '
Powerhouse
' project was to convert the facilities into art studios, however he now envisions a '
micro-factory
' format for various artistic disciplines, to include but not be limited to metalworking, sculpting, woodworking and ceramics. He intends as well, to reserve space for an exhibition hall, which will include (of course) graffiti.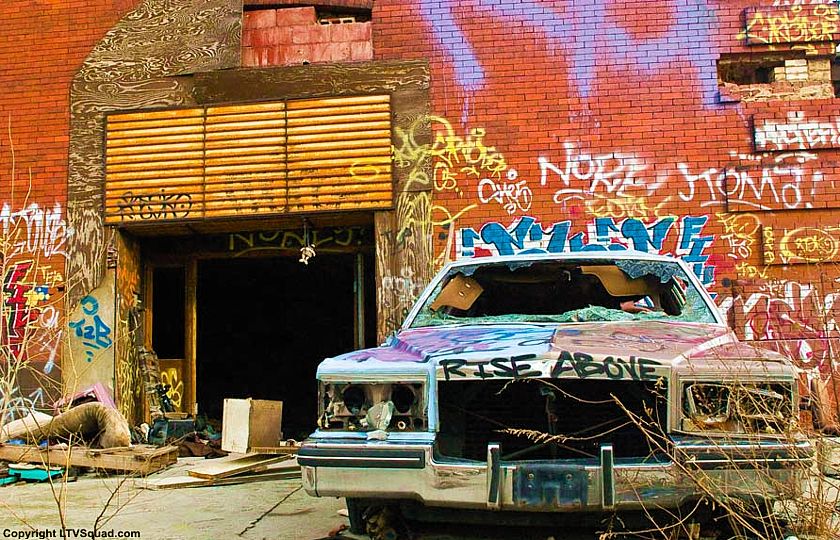 The
Powerhouse Environmental Arts Foundation
has retained the internationally renown
Herzog & de Meuron
, a '
Pritzker Prize
' winner, which is already familiar with structures of such typology, to provide the architectural know-how, and to get bids out on the street. Renovations to
The Bat Cave
, to include the sparing of as much of the existing graffiti as possible, should be completed by
2020
.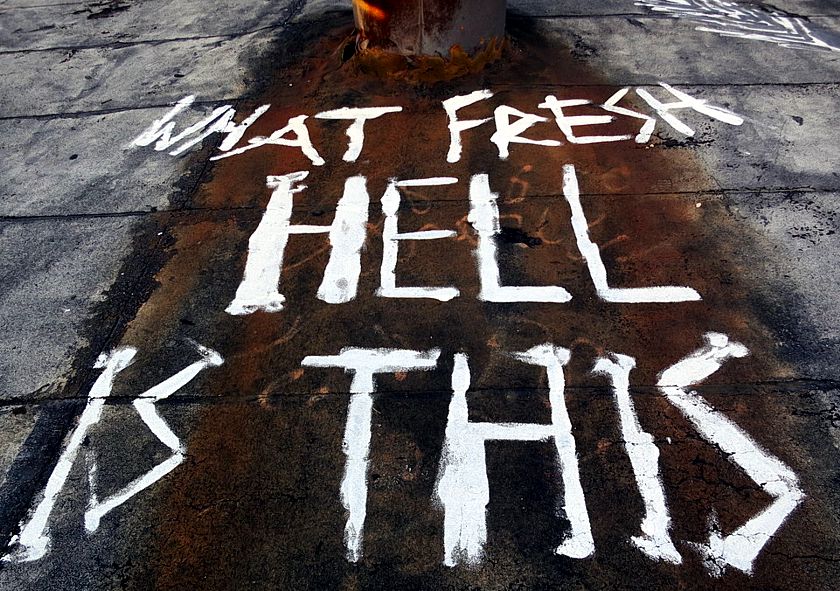 It appears that while the
controversy
over graffiti (
Graffiti is bad-Graffiti is art
) continues in our societies, the graffiti '
middle ground
' continues to expand. More and more cities around the world are providing public areas for graffiti artists to throw-up, art galleries are showing graffiti works of 'known' artists, graffiti works are being auctioned at famed auction houses, graffiti art reproductions are for sale on street corners and the Internet.....
The Bat Cave
is, and will be, yet another example of graffiti finding a place in mainstream art.