.









MONTHLY NEWS
COLUMN


Bangkok,


01 November 2017


William R. Morledge


November's Nightlife News
Bangkok's Bars - 20 Years Ago
A Smile in the Land of Smiles.
Reader's Corner:
Graffiti #140 : Controversy Unending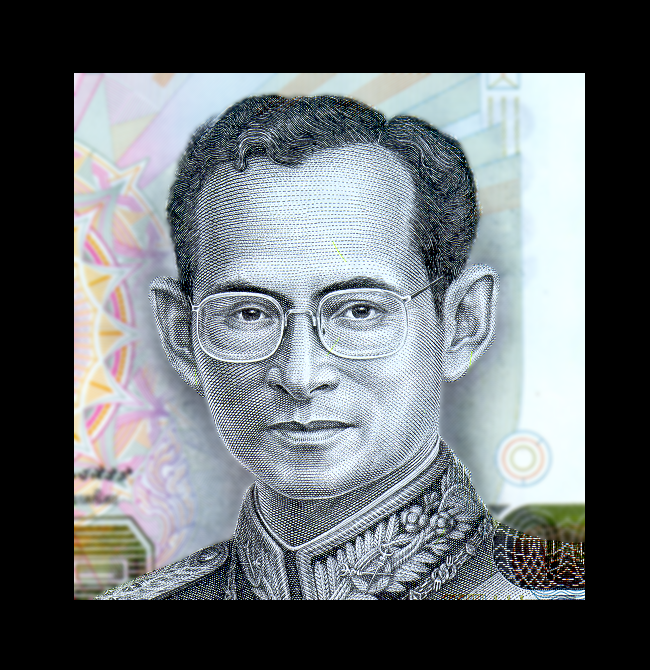 King Bhumipol Adulyadej 1927 - 2016
The passing of
Thailand's Monarch
,
King Bhumipol Adulyadej
,
King Rama IX
, and officially
King Bhumibol the Great
, on
October 13, 2016
set a nation to mourning. Immediately on his passing, the nation shut down for three days - with the exception of essential services and select commercial concerns that operated under limited hours and conditions. This was followed by
100 days
of strict mourning, where all that could - wore black when outside their homes.
However the official mourning period would last for one
year and 16 days
, ending on the
29th October 2017
, three days after the date of cremation.
October 30th
was officially reserved for removing bunting, letting the flag fly full-mast once again, removing the marigolds (real and artificial), and restoring one's wardrobe. Most of the nation mourned the entire one-year-plus period; during which a multitude of tributes and popular songs were written in his honor, as well as television specials, soap operas, discussions on morality in accordance to
King Bhumipol
's teachings, myriad renditions of music written by
King Bhumipol
in his lifetime, and most significantly - retrospectives on
King Bhumipol's
Royal Projects
and communal visits : the dams and irrigation projects, the introduction of artificial seeding of rain and the countless
Royal
agricultural projects. Most
Thais
and many resident foreigners wore the looped snippet of black ribbon on lapels and shirtsleeves for the entire year.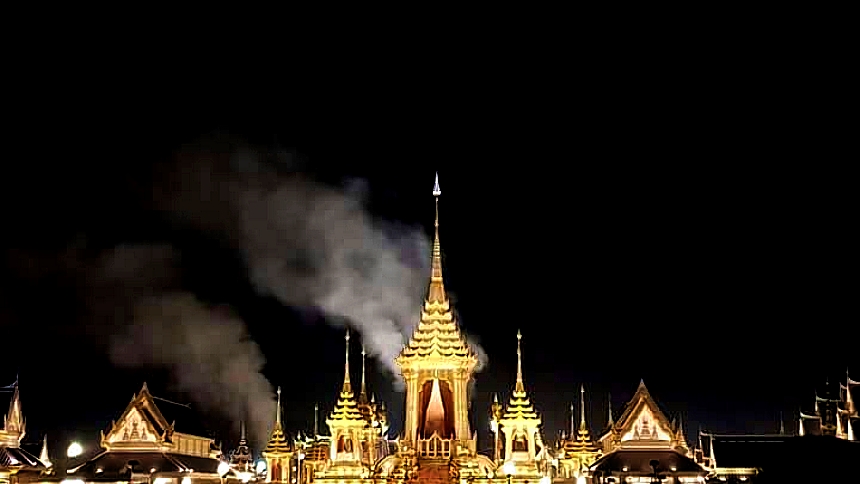 We republish an unsolicited photograph purportedly taken during the

Royal cremation ceremonies

.
In dozens of locations within
Bangkok
, one-hundred foot long sections of wall were painted over in black and embellished in silver
Thai
and
English
script proclaiming, "
I was born during the reign of King Rama IX
", and other similar phrases of adulation. Billboards and bumper stickers and even brooch pins were to follow with the same and similar wordings. Complete lines of jewelry displaying "
9
" in
Thai
script appeared everywhere from the classiest of department stores - all the way down to the curbside vendors (...the '
9'
for '
King Rama IX
'). Many items were jewel-encrusted. Black T-shirts became a fad - many having quotes of the
King
silk-screened in white, front and/or back. Social media was swamped asunder with quotes, film clips, music videos, old photos from the
Royal Household
, and personal remembrances.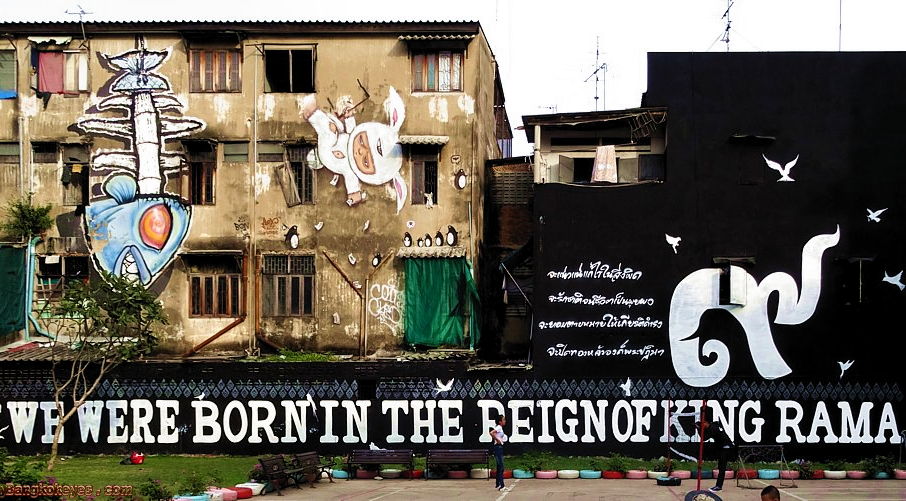 One of the several stretches of

Bangkok

's walls, normally the domain of graffiti artists, that had been repainted in black at the end of

2016

, this one stating "

We were born in the reign of King Rama IX

". In this case, the "

9

" is the large

Thai

script numeral appearing immediately above.
Among the offerings to the citizens of
Thailand
by the
Royal Household
was the opportunity to pay final respects to their beloved
King
in his
Royal coffin
at the
Dusit Throne Room
in the
Grand Palace
. They had anticipated an outpouring of grief from the entire nation, so they planned to allow visitors to the
Royal Throne Room
for a full three months. But they had no way of estimating the extent of the outpouring of grief of the people of
Thailand
. Thousands upon thousands of
Thais
crowded into the city of
Bangkok
from the outlying provinces, queuing up in the adjacent
Sanam Luang
public park, willing to wait overnight and through the following day and into that night for a chance to pass by the
Royal casket
and place their flower wreaths below. So many wreaths would be placed in a single hour that officials had to temporarily cease the procession through the
Royal Throne Room
, while the wreaths were bundled out to make room for the next wave of mourners. (Not to ignore that a sub-industry of re-used wreaths immediately popped up just outside the palace grounds.) It had become obvious it was not a reasonable proposition to close down the paying of respects to the
King
at the
Dusit Throne Room
after only three months, so the
Royal Household
extended the visitations for the remainder of the year, only closing down a few days before the cremation so that last-minute preparations could be finalized.
Six months after
King Bhumipol
's passing, the waiting time to pay respects at the
Dusit Throne Room
was still from
3 to 4 hours
, with many citizens having returned a second and third time. But that comparative lull would not last - as the months passed, the number of visitors once again began to increase. And when the
Royal Household
announced the date for closing down the
Grand Palace
to mourners, so that final preparations could be made for the cremation, a second wave of last-minute subjects rushed to
Bangkok
- overwhelming the areas around the
Palace
and
Sanam Luang
park; crowds were overflowing into
Rajadamnoen Avenue
down as far as the
Democracy Monument
. It was estimated in the local media that in a single afternoon, an estimated
85,000
people congregated there hoping to pay last minute tribute.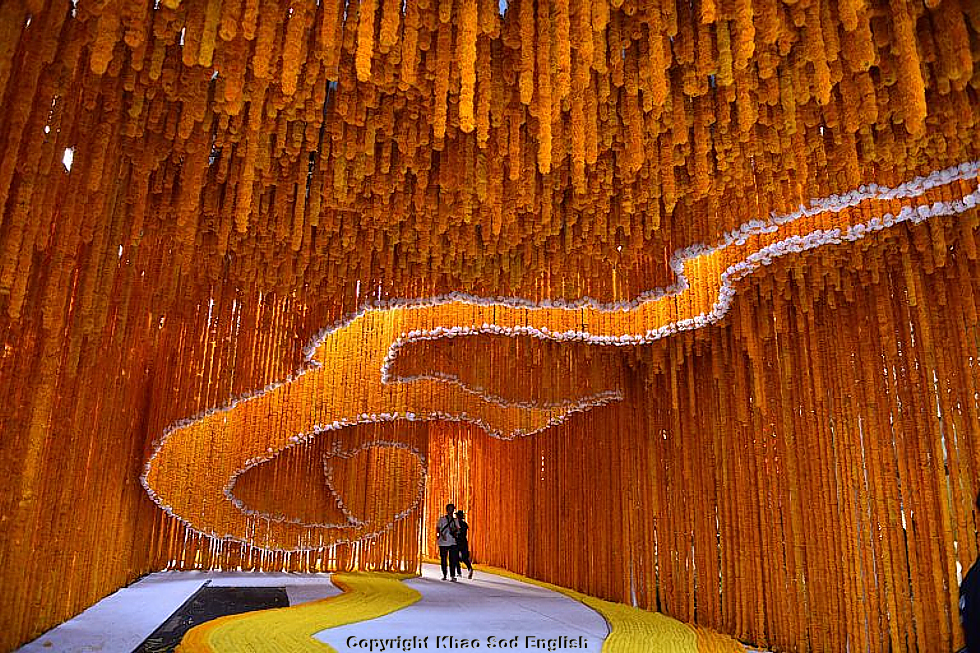 An entire pavilion at

Pak Khlong Talat

created entirely from strands of marigolds (dau ruang) by the flower-sellers themselves. Note the light-creation of the

Thai

numeral "

9

" on the 'ceiling' of the pavilion.
The preoccupation of a large part of the artistically inclined population leading up to the cremation was to make sandalwood flowers (doc mai jan) in 5 different varieties. According to Buddhist tradition, these sandalwood flowers are meant to be placed in the coffin at the time of cremation, however the mountains, literally millions, of sandalwood flowers would not, could not possibly be brought to the Ceremonial Cremation Pavilion. The Royal Household then saw that there was no way the Bangkok population and those crowding into Bangkok from the provinces would be able to pay their respects at the site of the cremation at Sanam Luang. They then authorized more than 80 alternate points around the Metropolis where official ceremonies - to include eulogies (chom) and the proffering of the doc mai jan - would be held. Even so, most of the mourning citizenry still had to wait in half-day-long queues at these various eighty-plus altars just to have a chance to pass by in close proximity. The City of Bangkok municipality and many large and small corporations contributed, and prepared, free food and drinks for the entangled, long-waiting masses (with the help of scores upon scores of private citizen volunteers).
In the days leading up to the 26 October Royal Cremation, the full length of Jakraphet Road passing in front of the famous Flower Market at Pak Khlong Talad was closed off from Khlong Rop Krung to the King Rama I Bridge at Saphan Phut. The entire street consisted of various tributes and points of eulogy and praise. Entire buildings and pavilions were created from strands of the ubiquitous yellow-gold marigold flowers, while other structures were covered in white orchids. The flower market itself being the source of these flowers - literally mountains of flowers could be seen at every turn. While the natural marigolds had literally flooded the market, the surprise was the popularity of the artificial marigolds, which were selling originally for 5 baht, and later, as free-enterprise set in, 10 baht each. Volunteer citizens and shop owners, unbidden, lined the footpaths providing free water and various foodstuffs to the thronging Thai (and foreign) population. At times, the crowds of mourners became so congested that movement along the footpaths (as well as inside the various tributes and worship points) became impossible - a giant, unmoving pedestrian traffic-jam.
Commencing a week prior to the cremation, hundreds of police vans began pouring in to Bangkok from each of the provinces, each disgorging their 12 police officers. The several thousands of police officers exited their vans onto the curbsides around the inner-city Rattanakosin area, having brought their kit and their bedrolls, while some even brought their own electric desk fans and tents. They had been impressed into duty to help maintain order and cleanliness in Bangkok for the duration of the cremation ceremonies. Most found places to sleep in temples, shophouses or schools, not having to sleep on the sidewalks as first feared. A Royally sponsored program was implemented to enlist volunteer support to the police. Thousands of applicants were interviewed, and those selected were given distinctive caps and gold 'scout' scarves - and sent out as volunteer assistants to help maintain order, provide directions, help parents find lost children and maintain cleanliness.
In-memoriam memorabilia
of every imaginable variety have found their way onto the streets - both free and for purchase. The large color photos of
King Rama IX
were (usually) free. While, on the other end of the spectrum, newly minted '
Sets of 5
'
Thailand
legal-currency banknotes depicting
King Rama IX
at various ages were garnering extremely high prices - where 'price was no object' for collectors. (Sheets with reproductions of the face-side of these banknotes were also available for reasonable prices).
Bangkok's
Night Entertainment sector
had anticipated the worst - rumors floated through the city that
Nitespot Areas
would be closed for several days each side of the
King Rama IX
cremation (
26 October 2017
), and a week following the day of the
13 October 2016
passing of the
King
. However this was not the case. The
Thai Government
did ask that
Night Entertainment Venues
close for the two days in question, and to exercise
good judgement
during the mourning period. Such '
good judgement
" was not only to be applied by the bar owners, but was also somewhat influenced in slightly different ways by
Police Districts
(
Thong Lor, Lumpini
and
Bang Rak Police Districts)
. Nevertheless, for most of the one-year-plus mourning period, the
Night Entertainment Industry
carried on
status quo ante
.
The unsung champions of the year-long mourning period were the local and provincial transport organizations and individuals. Free BMA bus lines were established to bring citizens to the inner city, as were free van routes from literally all over the country. Most honorable mention goes to the volunteer motorcycle taxi drivers who donated so much of their time shuttling citizens in and out of the several congested areas that could no longer be reached by the busses and vans, thereby providing the opportunity for many older, and incapacitated, and very young people to pay their respects. Without this extensive volunteer program, the process would have bogged down very early in the year.
What ever you may want to believe, do
NOT
give credence to reports of the numbers of
Thais
paying their respects to their departed
King
, or to the amounts spent on the
Royal Ceremonies
, as these are inestimable. In that virtually every able-bodied
Thai
in
Bangkok
and in the
provinces
did so - and when at all possible, did so in
Bangkok
, the actual number paying their final respects is, literally, no less than in the millions. Further, there is no way this writer would be capable of accurately describing the deep sense of mourning exhibited by the
Thai peoples
over the last year - we will not even begin to try. History will show that this magnificent outpouring, this colossal tribute to their late
King Bhumipol
, in all it's parts, is unmatched in
Thailand
's history.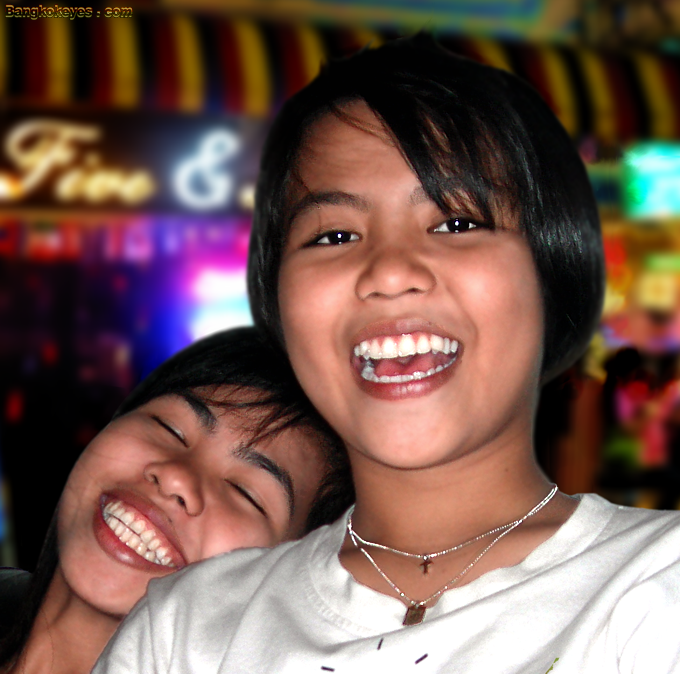 Good times long forgotten, but not November's

Thai Smiles

.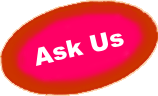 Join the 'Comments' page...

Reader 1

: According to my sources, the black working girls around

Sukhumvit

have mostly moved to

China

.

Reader 2:

Those girls are creepy. According to reports, they are primarily from

Uganda

, followed by

Madagascar

.

Reader 3:

The pic of

Police

going thru handbag: IS that legal? They are just asking for trouble without proof of crime committed.

Midnite Hour:

It was actually the hotel security guard, not a tesaban cop - appearances are deceiving, he is actually behind the lady in question.

Use Bangkok Eyes Maps

Reader

: I am planning a

Pattaya Soi 6

soi bar crawl - and am blogging about it. Would it be possible to display your

Soi 6

map of the bars on my site? I shall post info on where it came from - with a link back to your site of course. FYI - it's just used on a little site '

Mango-Unchained

' - where I rant about

Thailand

and write stories about hitting the bar areas. Nothing controversial. We have the odd reader contribution now and then - and of course people leave comments on the posts.

Midnite Hour:

By all means, knock yourself out. We encourage downloading for personal and not-for-profit use. Please feel free to download the map from the

Bangkok Eyes

website. The map is somewhat dated in that bars change hands there virtually every month, but our map should still be about

95

percent. Good luck on the bar crawl. Let us know of any interesting anomalies. I have included a link to

Mango-Unchained

on this home page in the right-hand column.

Disc Jockeys, Clubs and Clubbers

Reader

: I always enjoy the

Bangkok Eyes

. Interesting you talking about (disc jockeys)

Wolfman Jack

,

Huggie Boy

and

Art Laboe

. Appears you were a

Southern Californian

at some point! I could get all of them in

San Luis Obispo

.

Midnite Hour:

I was born and raised there.

Clinton Plaza - The 'A Go-Go Era'

Reader

: At lunch the other day, our group was wracking our collective noodle trying to recall all the A Go-Go bars at the old

Clinton Plaza

. Any hints?

Midnite Hour:

From our survey of 31 Ma

y 2001, and searching back a bit further for name-changes, we note the below bars were A Go-Go bars. Also note,

Flowers

was

Clinton Plaza

's first A Go-Go.


- The Doll House

(prior to move to

Cowboy

)


- Hollywood A Go Go East




- Rock Hard




- Crack House




- The White House




- The Candy Store A Go Go

(Previously "

Flowers A Go Go

")

Escort Sites - A Difficult Proposition

Reader

: We at

Absolute Angels Bangkok

(Thailand escort agency) would like to place a banner ad (or ads) on your site as well as a blog posing. This would be a

3

month trial. Please send us a quote on offered pre-built packages (if available) for our type of industry. We are looking for

2

banner ad placements and a

~1,000

word blog about us posted on any/all of your sites please. We are requesting a quote on the above please as well as options that is best for both your site and ours. We look forward hearing from you soon.



Midnite Hour:

Unfortunately, we cannot place a link to your site, in that your site homepage has open nudity and reference to explicit sex. As you may have noted from our

Policy Statement, Bangkok Eyes

is specifically a news blog on the ongoing history of the

Thai Nightlife Scene

. Good luck on your site and your business venture.

'Reader's Corner' moderator -

'Boge' Hartman


Historical Research



Let the November 2017 Follies begin-



Betty Lou
may have got a new pair of shoes, but
Jun Massage
got a new pair of feet (see their new neon). Do what you do, do well...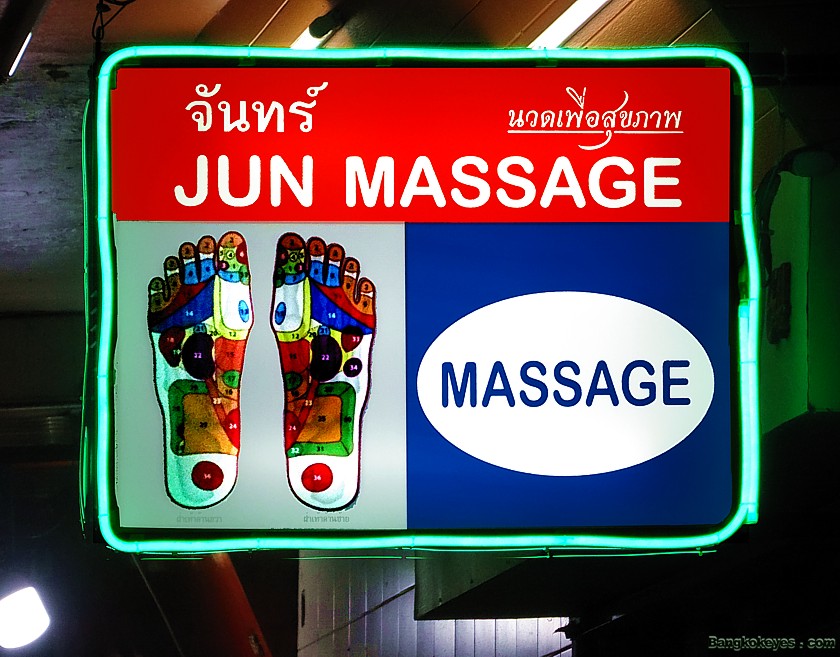 PATPONG 1


The
Tavern Three Saloon
sprung for some new "
Pool Bar
" neon. Which, being an open-fronted
Nitespot
, might have already been obvious from all the pool tables.... Nevertheless, adding a little color here and there never did any harm.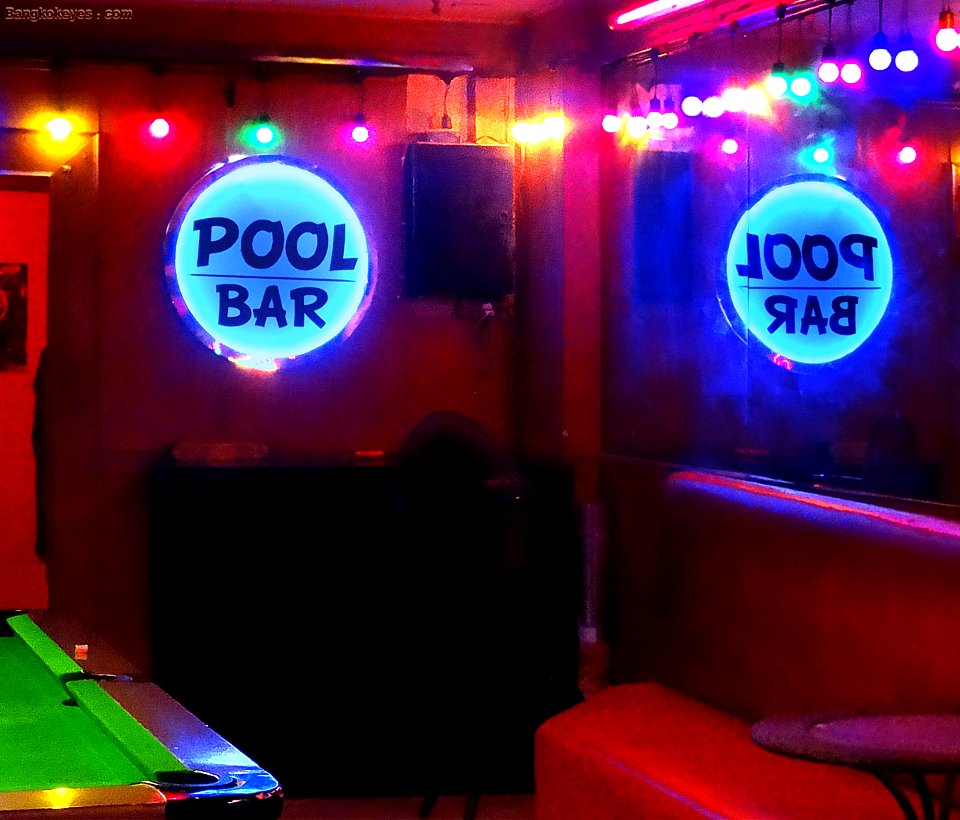 PATPONG 2


Back when the
PP2
end of
Twilo
was still
Bada Bing
, they put up some neon in the alleyway between
PP1
and
PP2
- and then proceeded to never turn it on. It now stands as a relic of a former time... One for the archives...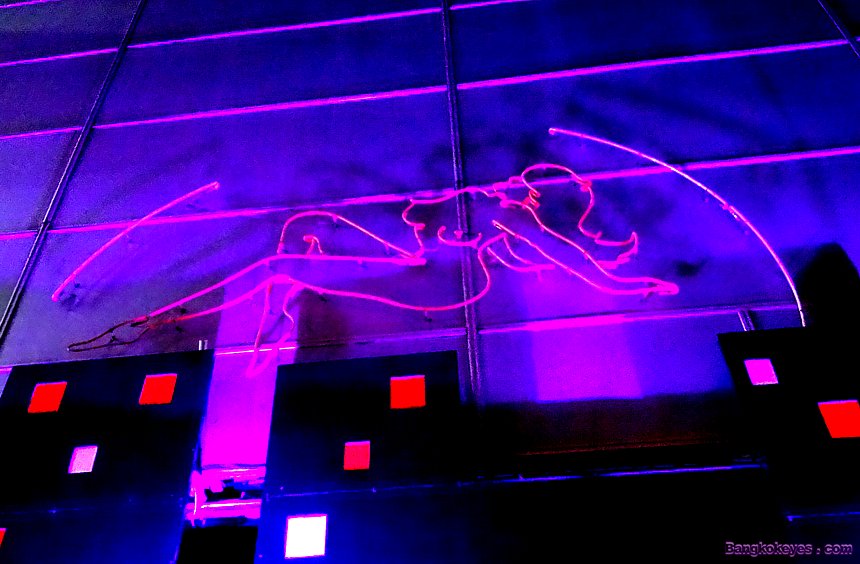 PATPONG 2


A case of gone, but not gone. The hammers and saws are a-flyin' at what was
Cowboy's
Five Star Bar
. It should open before
December
, and when it does open, it will be
Five Star
once again.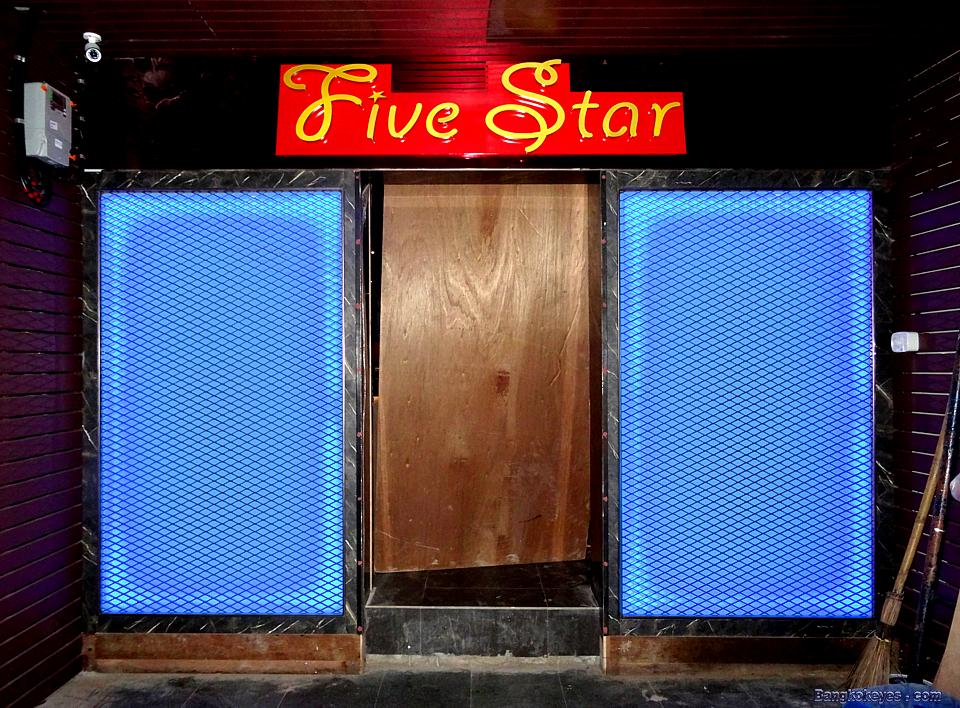 SOI COWBOY


As the nation's mourning came to a conclusion this
October
,
Soi Cowboy
remained open most of the time, but kept its topside marquee lighting doused.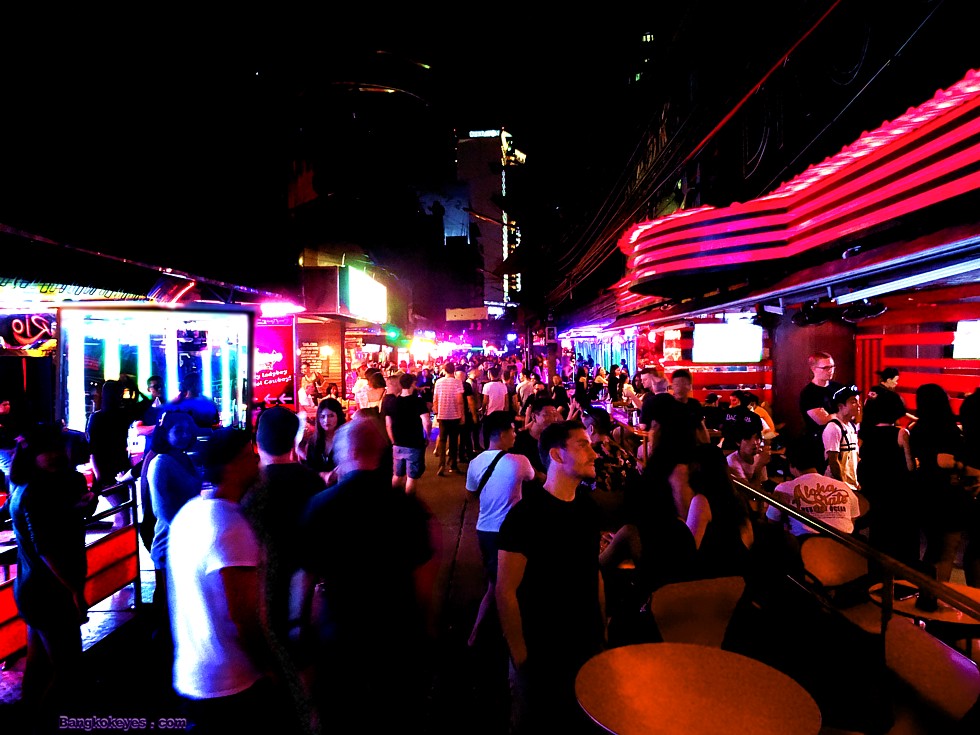 SOI COWBOY

Of all
Bangkok's
Night Entertainment Areas
,
Nana Plaza
and
Soi Nana
kept the strictest adherence to the general guidelines to 'show good taste' for the three days of remembrance during the
Royal Cremation
. They remained closed. Individual
Venues
in
Bangkok's
other
Nitespot Areas
were either closed for all three days, or open for two days (but subdued), or closed for an extra day - there was no consistency among the
Venue
owners.

More Than A Rumor...
...LESS THAN A FACT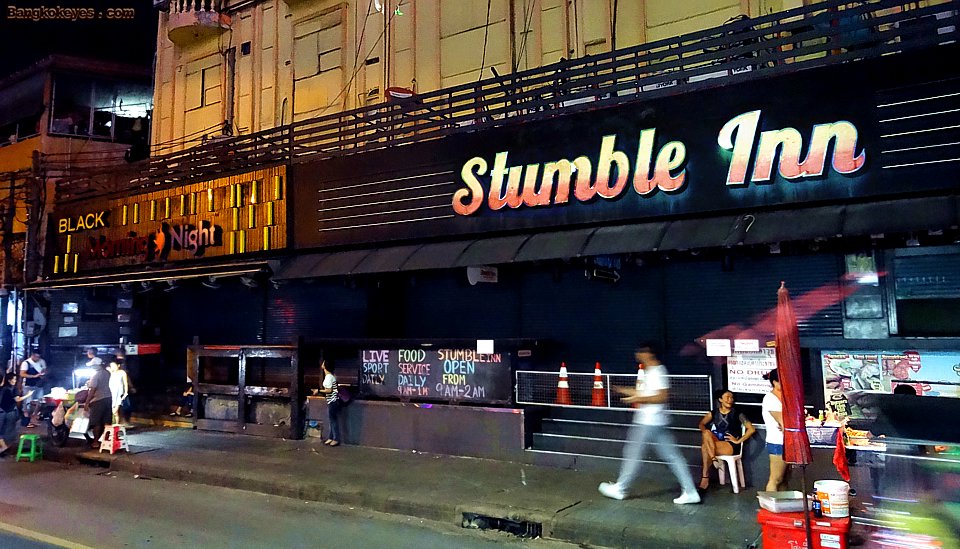 Taking note of the above pic of the

Nana Plaza

sign, one can just make out that the sign is undergoing restoration. It is being whispered loudly (again) that this will precede the covering over of

Nana Plaza

's

central area, which will commence mid-

November

. The three center bar beers currently occupying that space will be removed while the roofing is being installed, but will be replaced with..... well, something, once construction on the roof is completed. ...As stated, more than rumor, less than a fact...

NANA PLAZA


Strikers Sports Pub
, located above the
Nana Hotel
parking lot, has upped the ante sign-wise. Business as usual... One more for the
Archives
.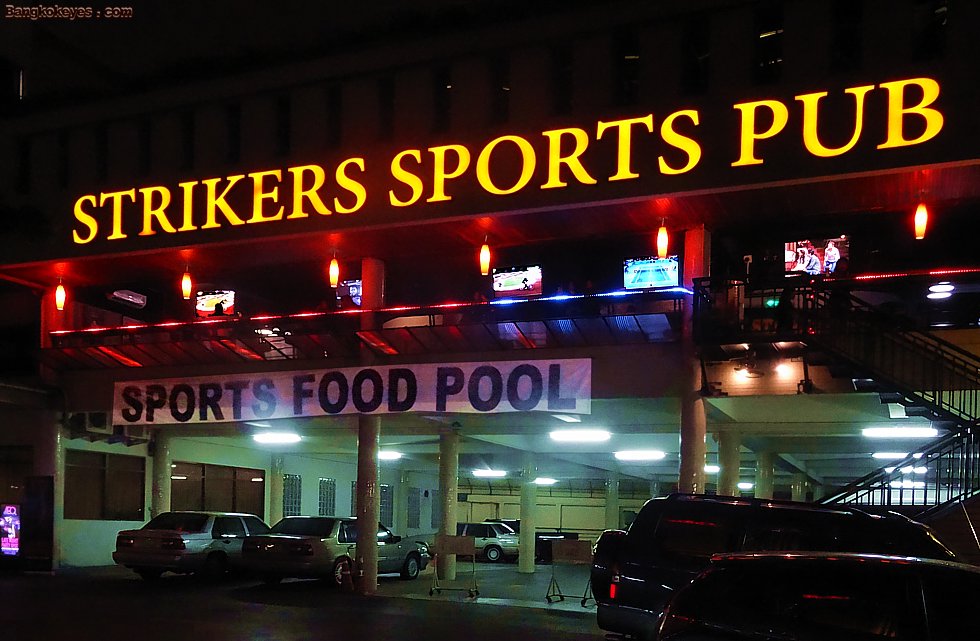 SOI NANA


The shophouse that was renovating last month next to
4 Sport's
has reopened as an adjunct to
Jupiter
, and is directly across the
Soi
from it. Say no more....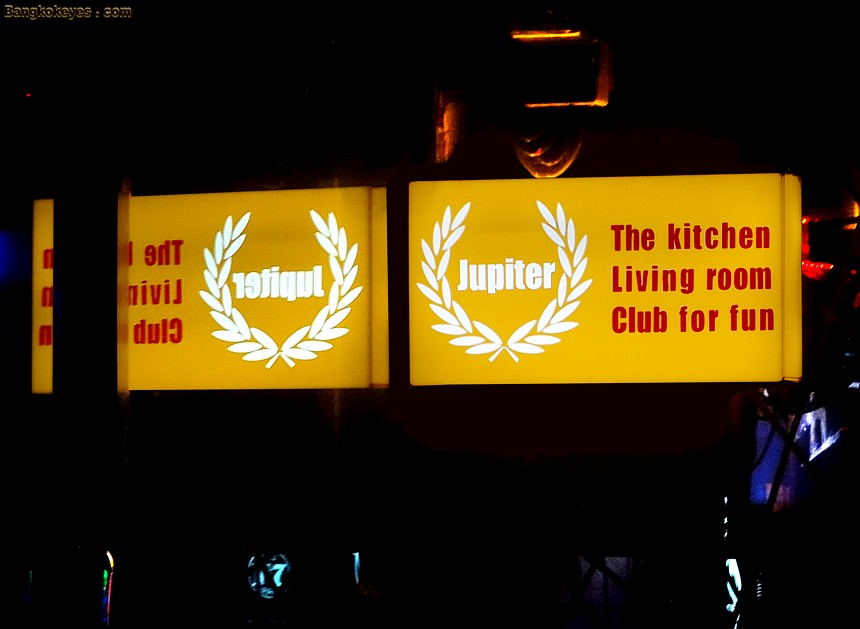 SOI KATOEY


The
Nakarat Massage & Spa
has opened just behind
'Eat. Drink. Man. Women'
. The sign is quite visible, which is more than I can say for the entrance, which is nowhere to be found. Nevertheless, welcome them to the slippery slope...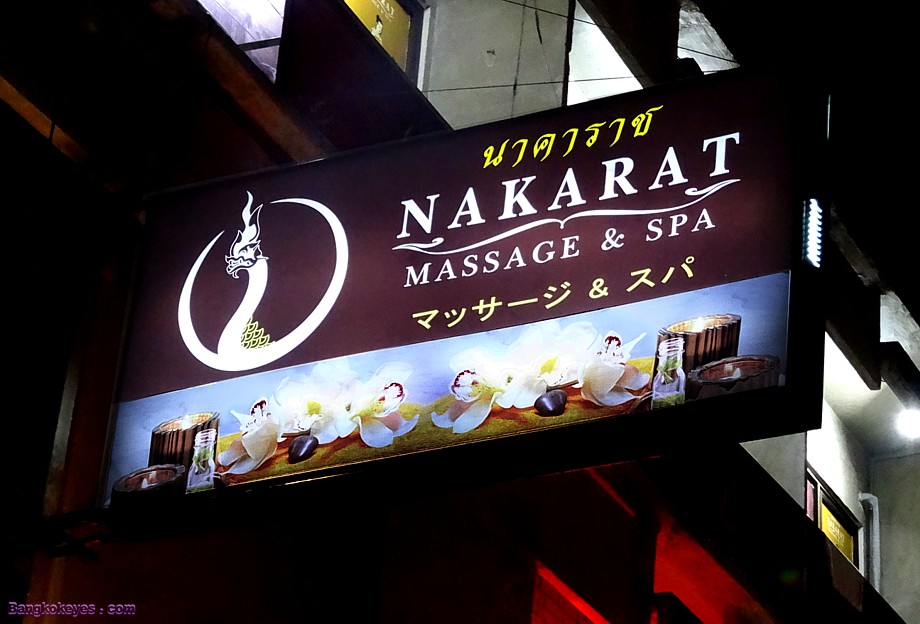 SOI KATOEY


The double-shophouse-wide
Romruedee Day Spa & Massage
has opened newly in a small subsoi - two lanes past the
Marriott Hotel
, on the same side. One side of the
Romruedee
appears to be "
spa
", the other side appears to be
ambiguous
... May they continue to slip and slide.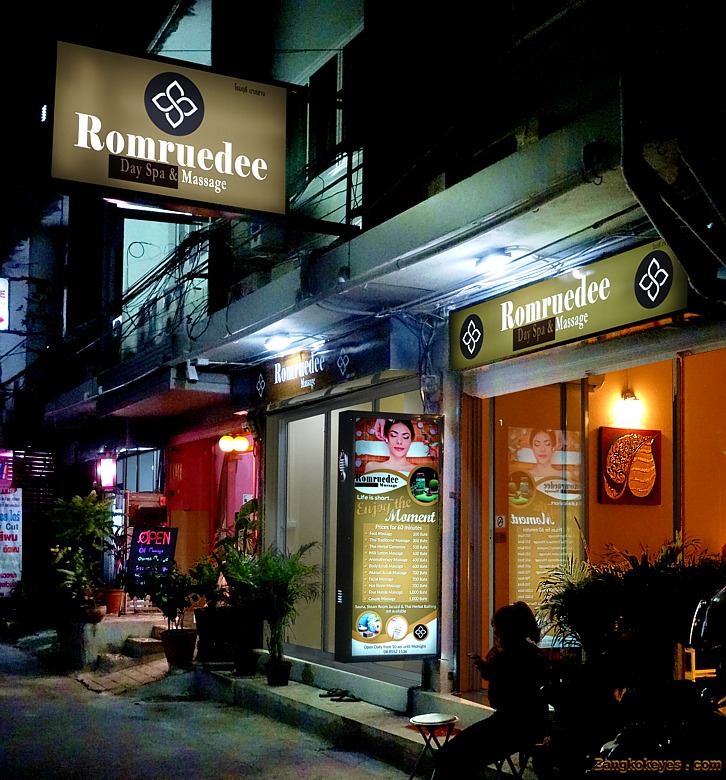 SOI 22 (Sukhumvit)


The upstairs
Luna Lounge
in the
Honey Plaza
appears to be closed after only a month in operation. It may be that they have closed down longer than required for the
Royal Cremation
(and didn't post a sign saying they would be closed). If so, we shall gladly note their return to the fracas next time 'round the horn.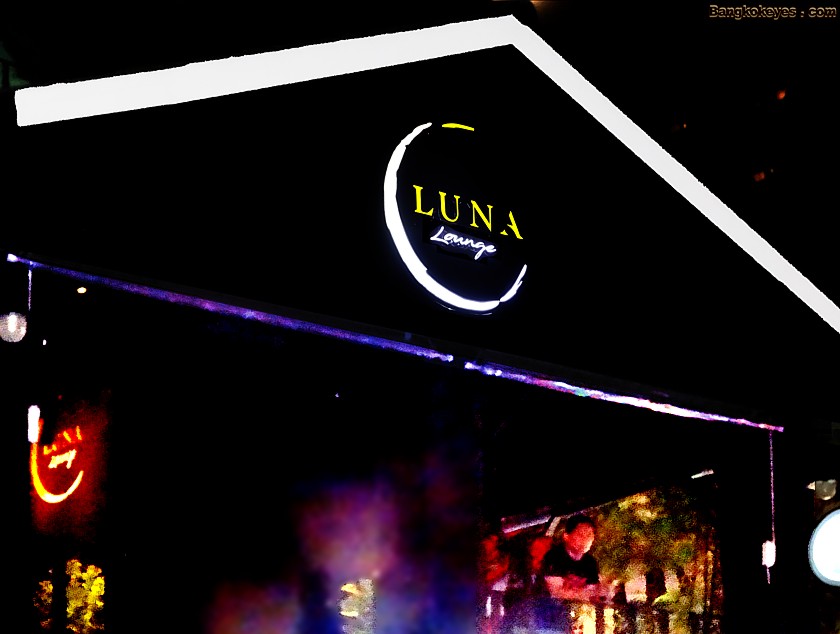 SOI 22 (Sukhumvit)


The
Butterfly Bar & Restaurant
located in
Soi Starlight
has gone the way of the
Andalgalornis
- signs down, doors padlocked. Located that deep in a darkened soi, we wonder what unrealistic expectations they were harboring... Its parent,
Butterfly Bar
located in
Queen's Park Plaza
, is still cooking with gas.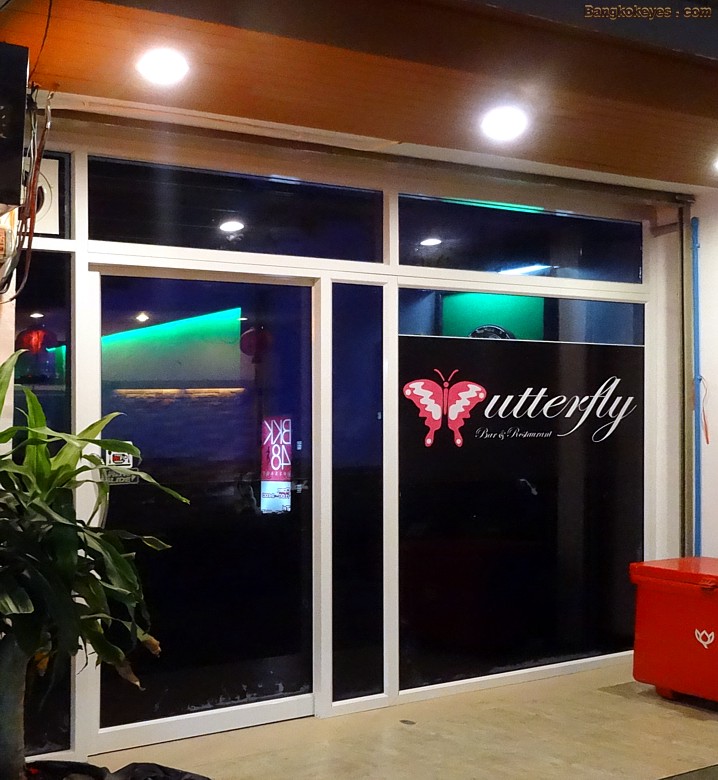 SOI 22 (Sukhumvit)


The
Pasela Girls Restaurant Bar
has not reopened after the
Royal Cremation
. We'll put them on the vigil, and get back atcha should there be a reversal-of-misfortunes.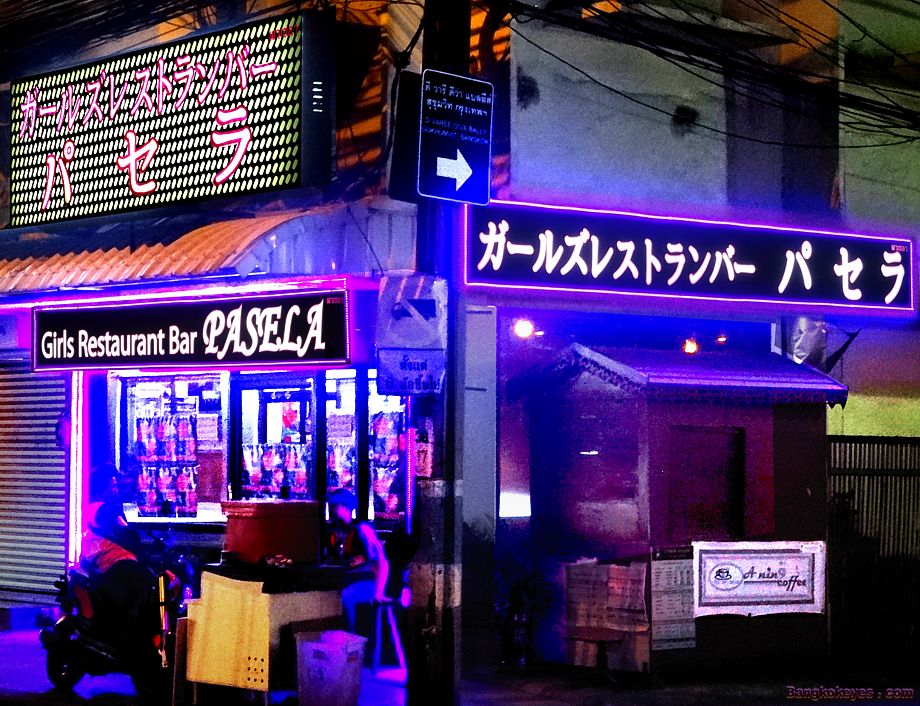 SOI 22 (Sukhumvit)


It appears as though the
Japanese Snack
has said its final '
sayonara
' and returned once more to the nightshadows...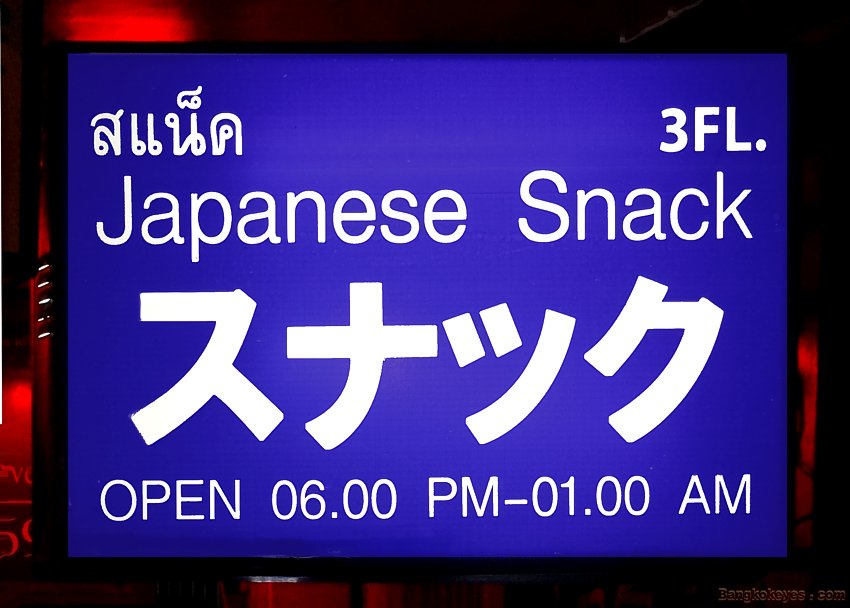 SOI 22 (Sukhumvit)


The Vagabond
bar beer is a reincarnation of the streetbar of the same name - which was, until the crackdown, located near
Sukhumvit Soi 7/1
. It will be interesting to see how much of the slack it takes up from the
Cheap Charlies
crowd - now that
Cheap Charlies
is closed. Rather than try to describe where it is located, we have included a small street locator map. Welcome to the machine.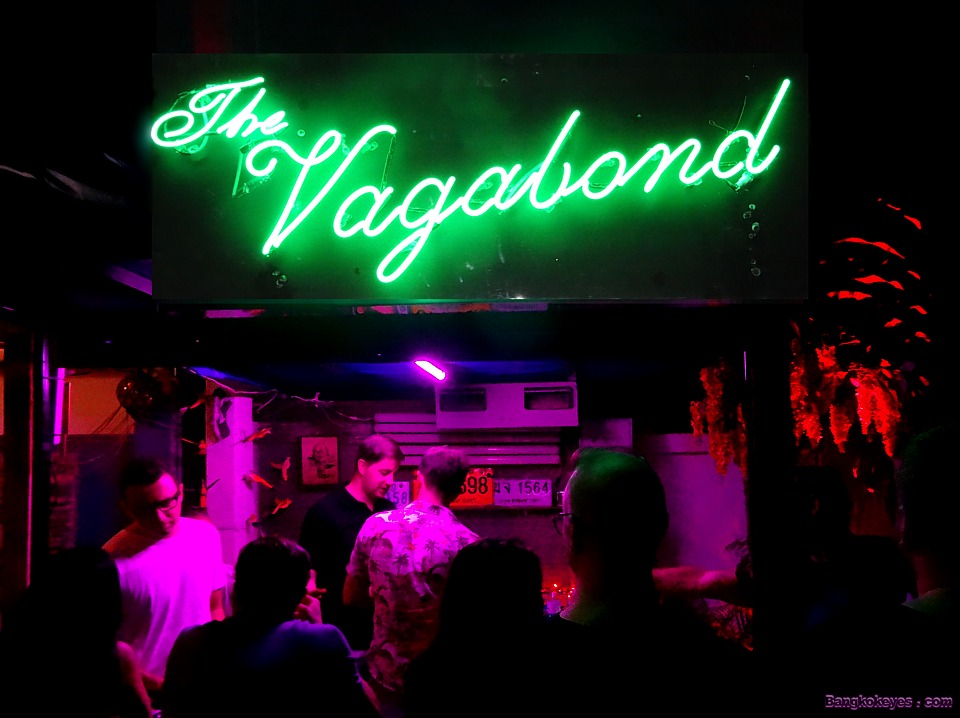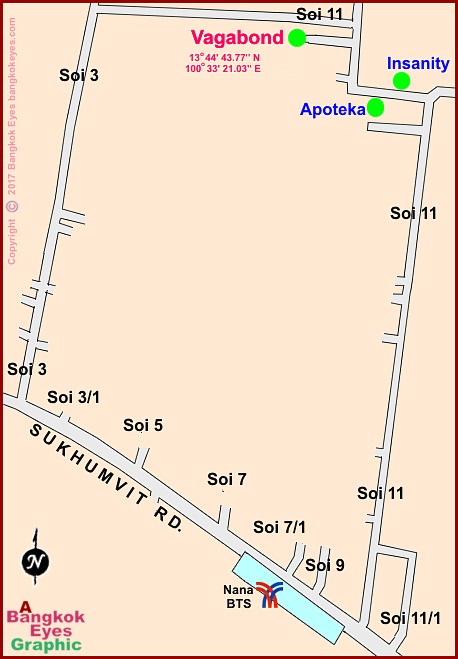 SOI AMBASSADOR (Sukhumvit Soi 11)


Four of the tiny massage parlors in the
Ambassador Hotel
side-lanes have closed up shop - their premises now bare-to-the-bone. May the fates deal them a better hand next time 'round...
-
P & K Massage
-
Dady Massage
-
Nuan Massage
-
Very GoodMassage

SOI AMBASSADOR (Sukhumvit Soi 11)


At first glance we thought the
Meaw Meaw Bar
had folded tent and disappeared into the night. Even their tiny side-extension bar beer was closed. But on a closer look, we see that they are busy incorporating the old
Classic Bar
digs into their own. Hammers and saws are heard above the rock-&-roll din of the surrounding bars. They should be open before the end of the month, whereupon we shall duly report next issue.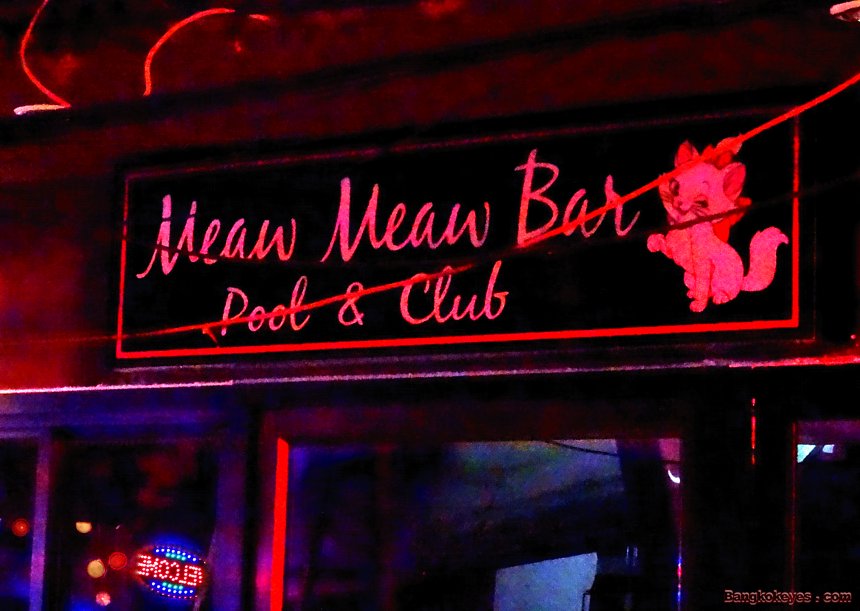 QUEEN's PARK PLAZA (Sukhumvit 22)


For the photo
Archives
: The
Hana House Karaoke
has put out some colorful roadside signage. May they continue to navigate the vicissitudes.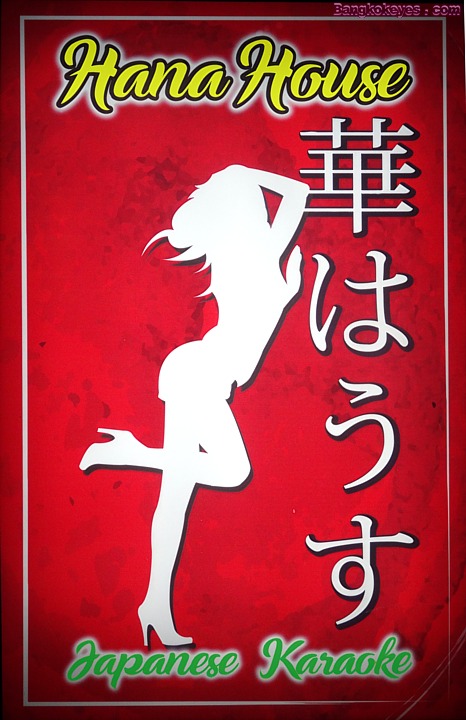 SOI DEAD ARTISTS (Sukhumvit 33)


The
Fortune 17 Karaoke
should be opening its doors right about ....
NOW
. They are taking over the digs of the
Himawari Snack
which closed a couple months back. We'll keep an ear to the ground and report back once it has opened.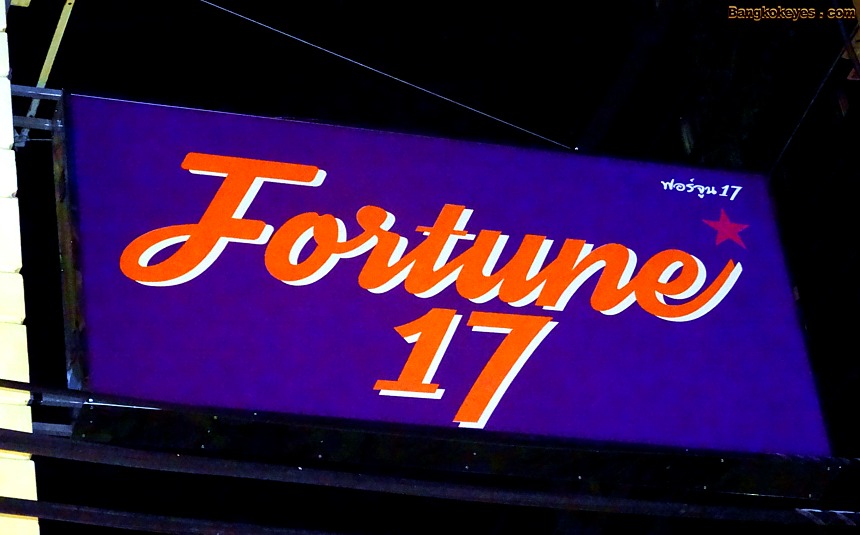 SOI DEAD ARTISTS (Sukhumvit 33)


The fat lady sang quite suddenly at the long-standing

Sweet Mango

Massage

. The real estate has been taken over by a non-

Night Entertainment

venue. Located at the back of

Sub-soi 3

.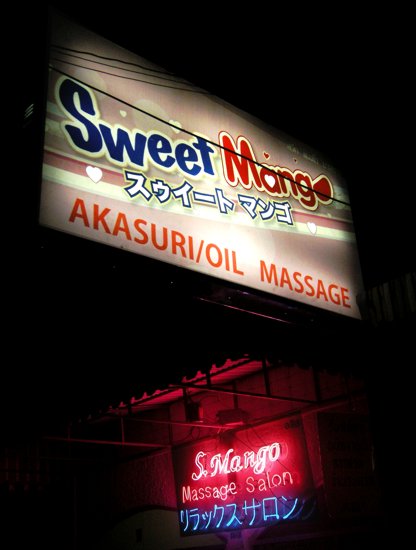 SOI DEAD ARTISTS (Sukhumvit 33)


The upstairs
Vanilla
closed exactly one month after it's downstairs neighbor, '
Tsudoi
'. But this time there was no notice, no map as to where they might be. We can assume they went headlong into the
Abyss
and, as no one ever has, they won't be coming back out.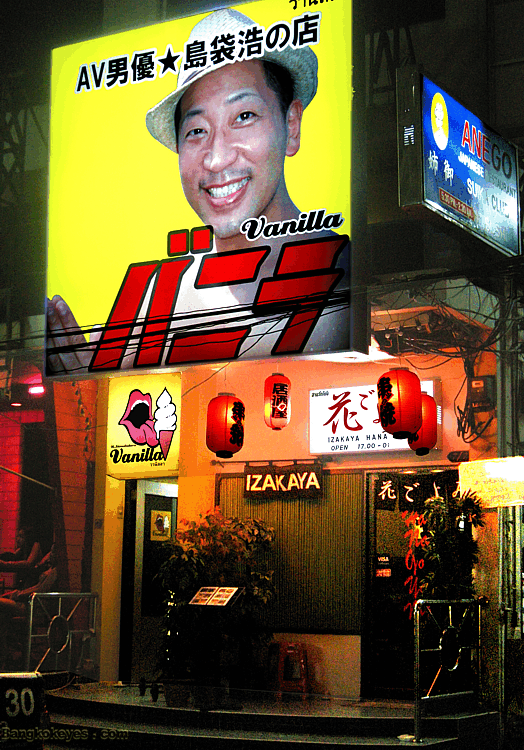 SOI DEAD ARTISTS (Sukhumvit 33)


The
Kocho Ran
is expanding into two
Venues
, one to reopen this
November
(see archive pic below), and a new one already open. We shall provide full photo coverage in our upcoming issue.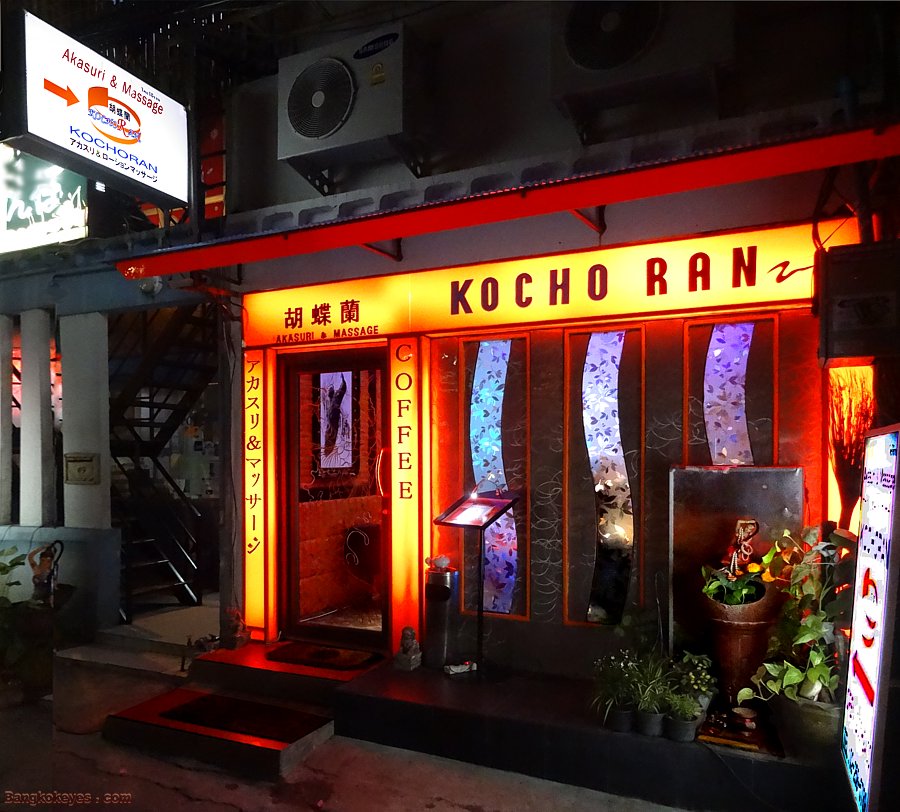 SOI DEAD ARTISTS (Sukhumvit 33)


Dynamic signage

: yes, its time has come... Below is

Magic Table

's

new

in-your-eye

example. Something we couldn't possibly capture with just a photo. Looking good.
VIDEO CLIP

SOI EDEN

-->


Wether you choose to call it

'feng shui'

or just '

location, location, location

', the realities are the same. When you have it, you have it - when you don't, you don't.

New Wave

's

tenure at its new location has been curtailed most abruptly. Greener grass, gents.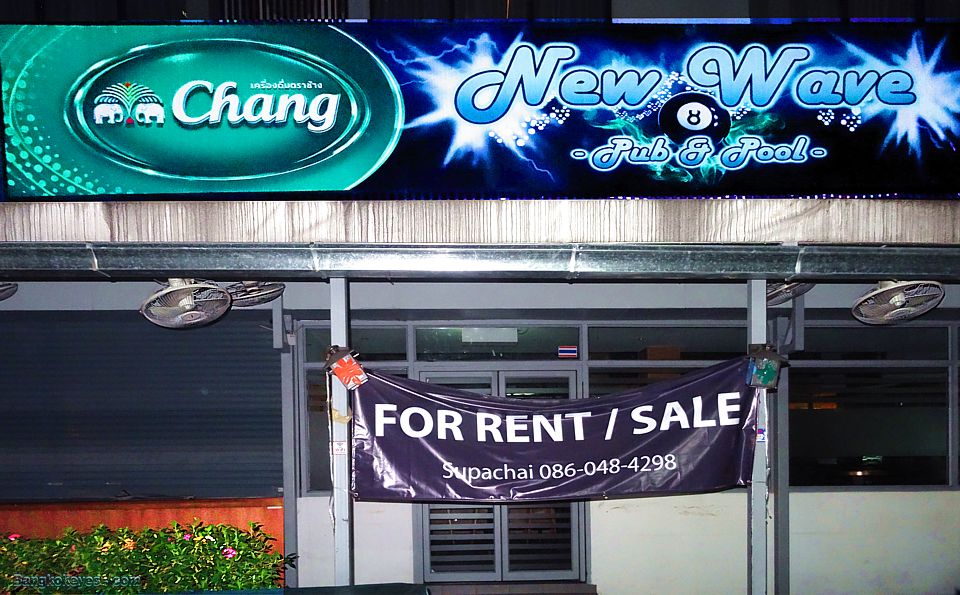 SOI EDEN (Sukhumvit 7/1)


The main
Hotmale
signage has recently been covered over by a reflective awning - making for an unusual archival photograph. All is
status quo ante
.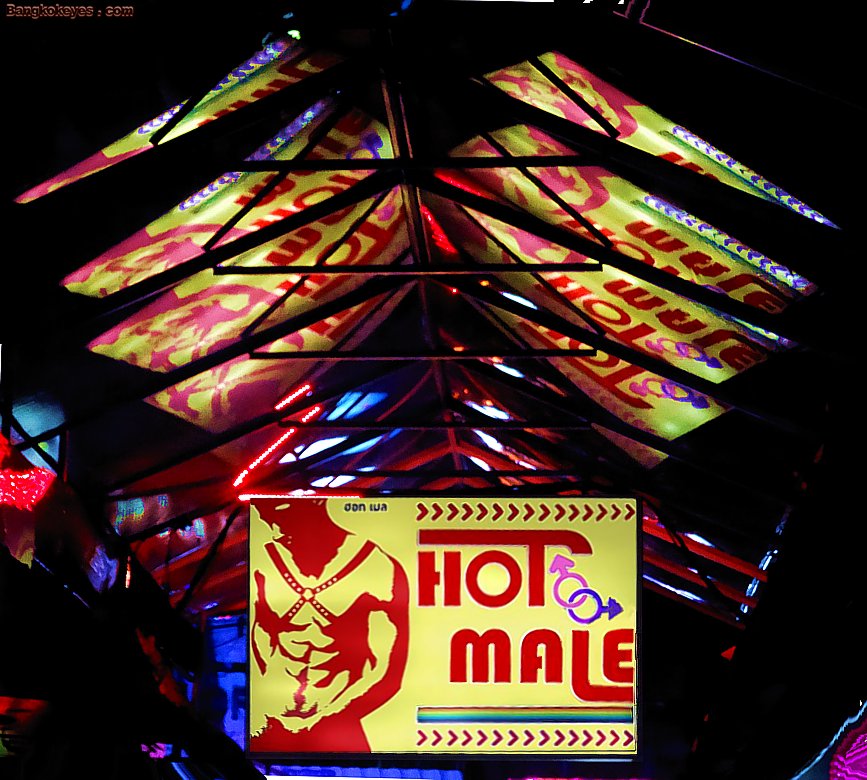 SOI TWILIGHT



A PAGE FROM Bangkok's NIGHTSCENE HISTORY....
20
YEARS AGO

November

With thanks to Cool Text - cooltext.com

Bangkok Eyes goes back in time to see
Who was new - And who was through
in the Expat Night Entertainment world.
How many of these old 'oases'
do you remember ?
Patpong I
*
The
Sesso
rip-off bar
opened newly in the just closed
Good Show
. Located above today's
Thigh Bar
. Today, an unlicensed, unnamed
rip-off 'massage'
operates there.
Patpong 2
* The

P.P. Thai Traditional Massage

reopened on the

3rd floor of the Cosmos stairwell.

No

Nitespot

currently occupies that space.

* The

Bua Luang Restaurant

opened in the real estate that is now

The Strip

.

* The

Pinocchio's Club

closed temporarily. They are still at that location.

* The

Trade Winds Pub

dropped "

Carpenters

" from their name. Those digs currently occupied by

Vinai's Bar

.

* The

Pussy Center

took over from the just-closed upstairs

The Winner Bar

on

Soi Bookstore

. No

Nitespot

currently occupies that space.

*

Kob's Place

opened newly in the

Marina Cocktail Lounge

digs up on The Ramp. Today, those premises are occupied by

The World

.

* The

Nightwings Cocktail Lounge

opened newly, next door to

Three Ladies Cocktail Lounge

- also up on

The Ramp

. No

Nitespot

currently occupies those digs.


Soi Cowboy
* An

unnamed open bar

opened near the

Long Gun

at the corner of

Soi Asoke

. It would become

Piccolo Entertainment

, which is today's

The Corner

. *

Country Road

incorporated the previously vacated

Butterfly

digs, becoming

4

shophouses wide.

Country Road

is still at that location.
Nana Plaza
* A new bar (unnamed a month ago) on the

3rd Level

has this month officially been named

Hollywood II Rock & Roll.




Soi Katoey
( Silom Soi 4 )
*

The Cactus Club

closed down earlier, was reopened. It was located just next-door, deeper in the

Soi

, to today's

Banana Bar on 4

.





Buckskin Joe Village (~ November 1988

to

November 2006)

(Also known -originally- as

Tobacco Road

or

Soi Rot Fai

or, '

The Tracks

', and later as Machim [Thai] and

Soi Zero

)




* The

Moon Bar

closed down.