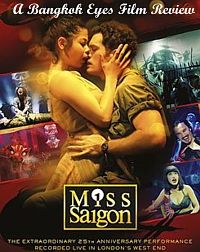 .









MONTHLY NEWS
COLUMN


Bangkok,


01 June 2018


William R. Morledge


June's Nightlife News
Bangkok's Bars - 20 Years Ago
A Smile in the Land of Smiles.
Reader's Corner: More remember Bobby
Graffiti #147 : Moscow Graffiti... Not!
M

IDNITE

H

OUR

has been 'tracking'

Sukhumvit's Soi 24

for the last

15

years. As it has never reached '

critical mass

'

entertainment-wise

, our spot checks have been, more or less, every other year. This time around, we delayed longer than we should have - a number of changes have taken place since those early surveys.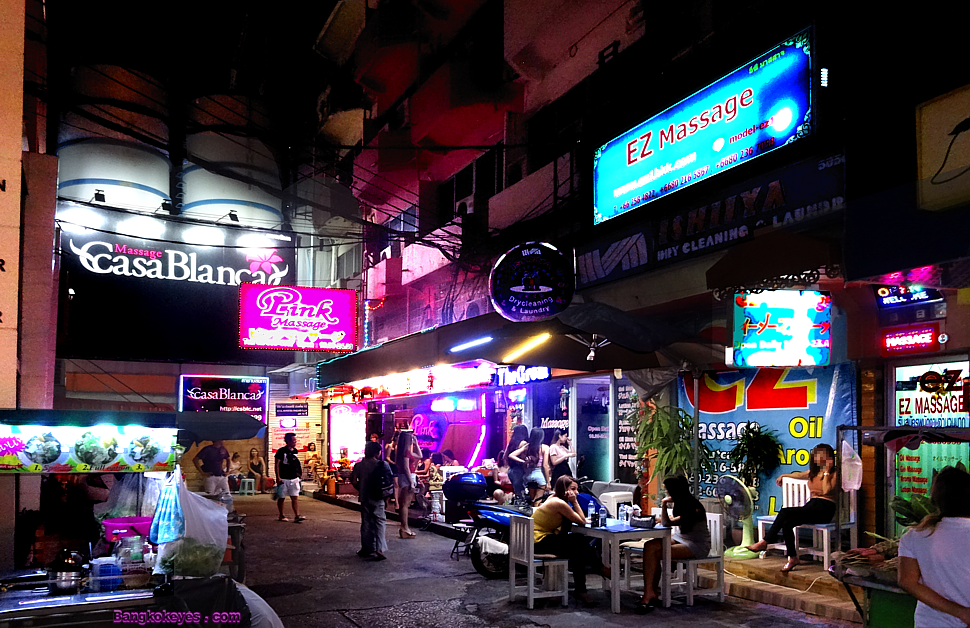 SOI 24 Sukhumvit Rd.

We note that the big news on that
Soi
is the number of high-rise buildings that have gone up over the last decade. This translates to property values skyrocketing. This, in turn, translates to no more affordable space for the likes of a full-blown '
Night Entertainment Area
' - the surviving
Nitespots
are located, for the most part, in the big hotels and commercial buildings. These structures do not normally lease out to the gamut '
Nitespot
' type entertainment concerns - and will have at most, perhaps a
Restaurant - Bar
or a
massage parlor
.
Today...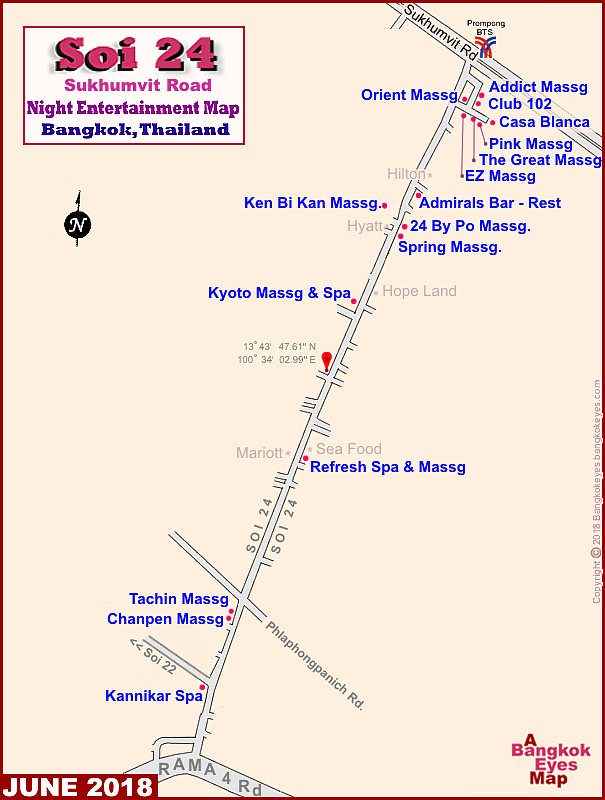 Fifteen Years Ago...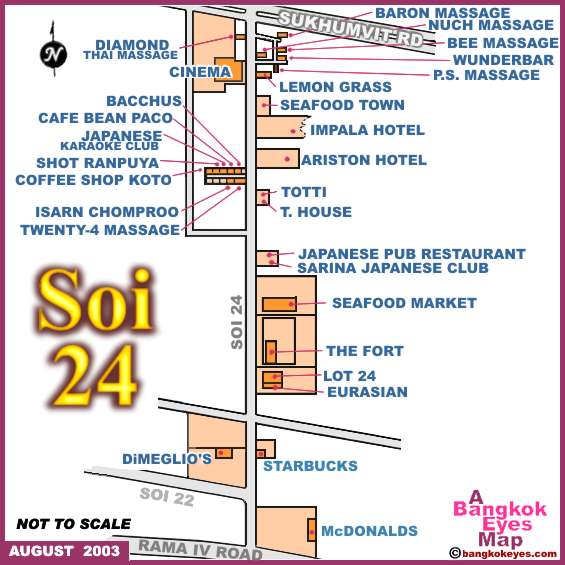 And this is precisely what has happened to
Soi 24
- virtually every
Nitespot
on the entire
1.3
kilometer-long
Soi
is a
Massage Parlor
. Even the big
Venues
like the old
Paulainer
have moved elsewhere. Compare this to our
August 2003
map (above), where there were the beginnings of at least one
Night Entertainment Area
, possibly two. In short,
Sukhumvit Soi 24
is in retrograde, not edging, even slowly, toward becoming a
Nitespot Area
.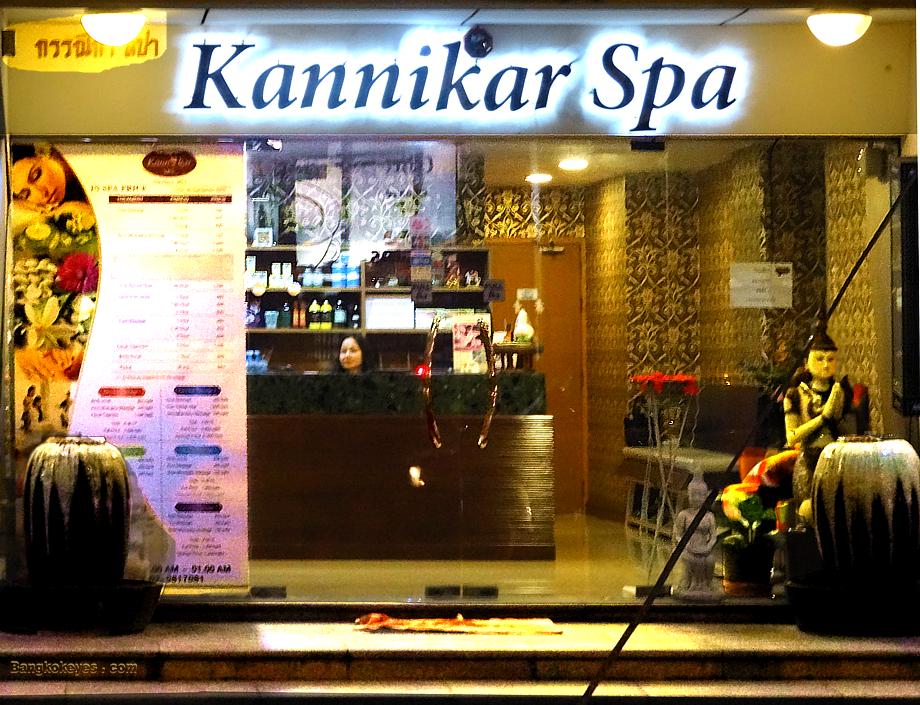 SOI 24 Sukhumvit Rd.

We suspect there is no likelihood that this trend will change in the near future. There will likely be no buildup of
Night Entertainment
again until such time as all the high-rise construction is completed. We see nothing positive for the next
5
to
10
years in this regard. We will, however, continue to check back periodically - hopefully proving ourselves wrong....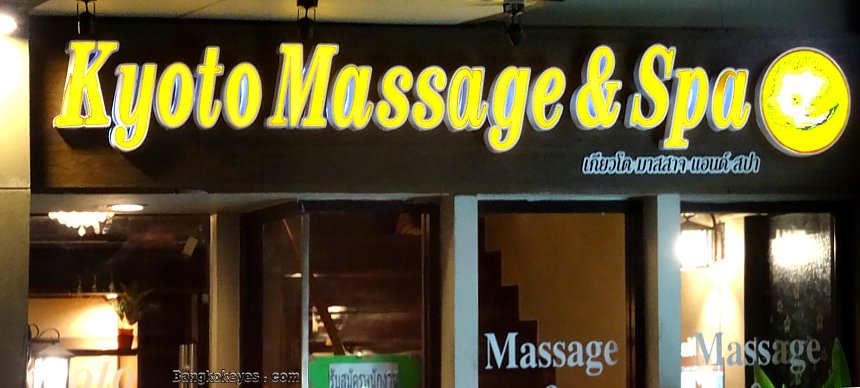 SOI 24 Sukhumvit Rd.

See below for a few photos of the
massage parlors / spas
on
Soi 24
. Their location can be determined from the top map, above.

SOI 24 Sukhumvit Rd.


SOI 24 Sukhumvit Rd.


SOI 24 Sukhumvit Rd.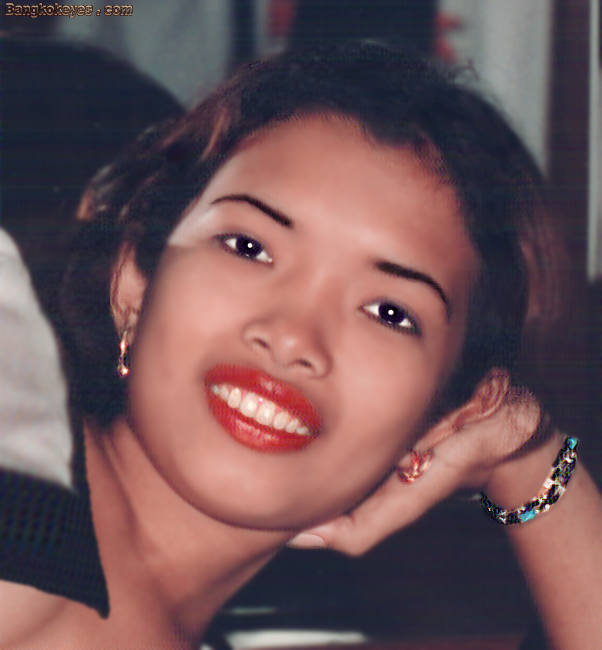 June's

Thai Smile

shall continue on...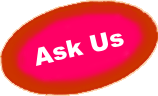 Join the '

Comments

' page...




Soi Eden Roots

Reader

: Hi, a long time returning to

Bangkok

, I found that

Soi 7/1

- your "

Soi Eden

" had gotten much bigger. I can't recall if any of the original bars are still there. Which were the early bars there, and the first place? Thanks this.



Midnite Hour:
Of course, the first

Night Entertainment Venue

was the

Eden Massage

, but we did make a preliminary survey of

Soi Eden

in

November

of

2003

, only to find it was quite far from reaching the critical mass necessary to be called a "

Night Entertainment Area

" in its own right. We did note the following five

Nitespots

:

Dreams

,

Night Flight

,

Boo Sa Bar

,

Eden Massage

and

Bill Massage

. In

May

of

2005

,

Soi Eden

'went critical', becoming a self-sustaining

Entertainment Area

, with both

Dreams

and

Night Flight

claiming to be the first actual 'bar' on the

Soi

. With no way to determine the accuracy of either claim, we gave both the '

seminal bar

' label.

Today, none of the original bars remain, the

Night Flight

closing this last

February

- becoming a boutique hotel which has on its premises both the

BR Spa

and the

Bangkok Beer Cafe

.

Bobby On Our Mind

CLICK to Story <<! >link>

Reader

: Thanks for this. This rocked my gray matter. I was introduced to

Bobby

by

Charlie

(

Thai

),

Getz's

transportation subcontractor. Maybe I'd heard from

Charlie

he was

Macau

born, an obvious fit with his

Portuguese

heritage. The place was called

Bobby's Aroy Dee

, I think! I ate many, many of those chili dogs, sometimes several a day. It seemed that any bar on

Pat Pong

would take your order, then send a girl to

Bobby's

. It worked well for everyone, you got something to eat, the girl got a tip for delivering the dogs, the customer stayed in the bar drinking, buying drinks for the girls, but a negative for the customer, the bar continued stuffing extra chits into the cup. There were some days my only food intake was

Bobby's

chili dogs.



Midnite Hour:
We continue to be surprised at the feedback on our '

Bobby

' article. You were correct - his first place started out as

Bobby's Hotdogs

, and quickly became

Bobby's Aroy Dee

- the '

Dee

' being a bilingual take-off of his surname initial (

De Cozier

).

Another Graffiti Rant

Reader

: Returning to

Bangkok Eyes

after a 'break', I see you are still promoting graffiti. Isn't it self-evident that this is a scourge on society, and that your moral support is just making it worse?



Midnite Hour:
We get a lot of comment on our graffiti page, much for - and much against. Had you been reading our graffiti column closely, you would have seen that we are reporting on

the controversy that is graffiti

, neither pro nor con - we remain the clear glass window through which the controversy rages. We also pose the question, is it, or is it not, 'art'. I challenge you to find one article where we support graffiti or graffiti artists (or for that matter, where we condemn same). You, obviously are in the 'anti' camp, but do understand, you are only one vote amongst the masses. Thanks for reading, and for writing in.

But What About Pra Pradaeng?

Reader

: I see you occasionally get out of town to other places like

Pattaya

and

Hua Hin

, but I haven't seen you do any exploring closer to home - and I'm referring here to

Samut Prakan / Prapradang

, just south of here. I suspect there is a lot going on there that you are not aware of. Just saying.



Midnite Hour:
Well, first of all, you are correct, there is a lot going on there. But were you one of our older readers, you would have seen our two articles on

Night Entertainment

in that province attached to our southern border. First, there was Sri Nakarin South

<<! >link>

,

September 2011

, of which the lower two thirds of that stretch of road are in

Samut Prakan

. The second was STATE - The Cinema, Soi & Area

<<! >link>

in

July 2011

, which, up until that time, was our most widely read, most controversial article. But we do thank you for a timely heads-up - we definitely need to get back down and continue explorations of

The Scene

...

'Reader's Corner' moderator -

'Boge' Hartman


Historical Research



Let the June 2018 Follies begin-



On
Soi Bookstore
, the
The Club Kings
has (last month) sent the
King's Castle 1
staff back to their newly revamped digs out on the avenue, leaving their upstairs cupboards virtually bare. Further, they have changed the format of the downstairs from
indoor-outdoor lounge
to '
pool bar
'. Maybe they ought to go ahead and leave it the way it was? Since the closing of the
Bat Boat
and the upstairs
Cleopatra
, it appears that the
King's Group
have not been able to make up their collective minds as to what they want those digs to be....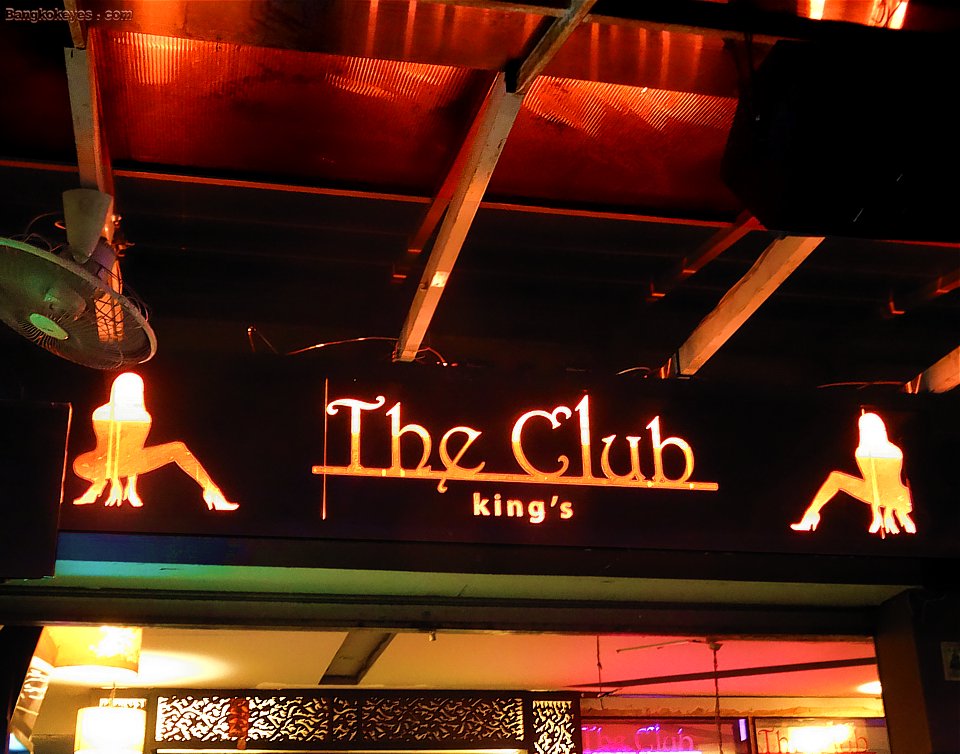 PATPONG 1


It's becoming harder and harder not to notice the number of empty

counterfeit-goods stalls

going unrented. Of course, many of the long-time residents and returnees blame this tent-city blight on

Patpong 1

's

downward spiral, and wouldn't lose sleep if the entire

night market

, like some runaway train, cascaded into the

Abyss

.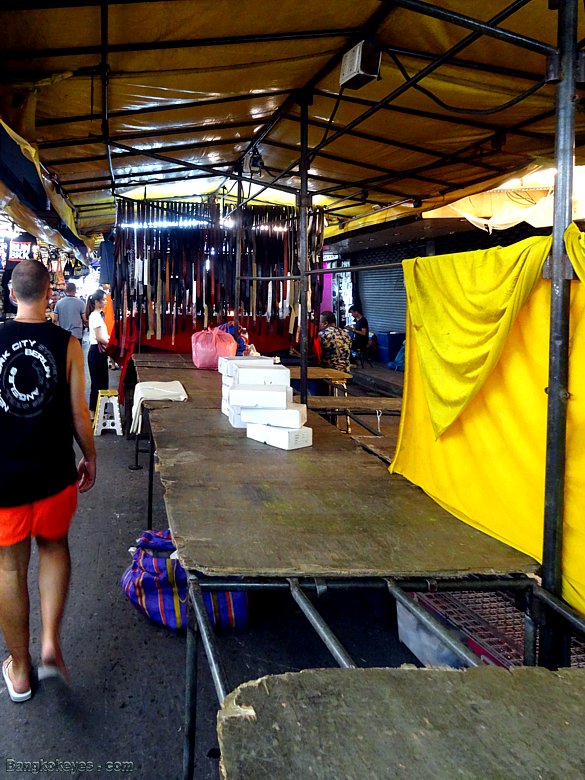 PATPONG 1


Steakhouse Co.
, having replaced
Electric Blue
, has opened in style, and appears to have had a decent trade from the get-go. They do have an attractive bar within, but it is not a '
Night Entertainment
' type bar. As such, we will not be carrying it on our roster. May they long endure.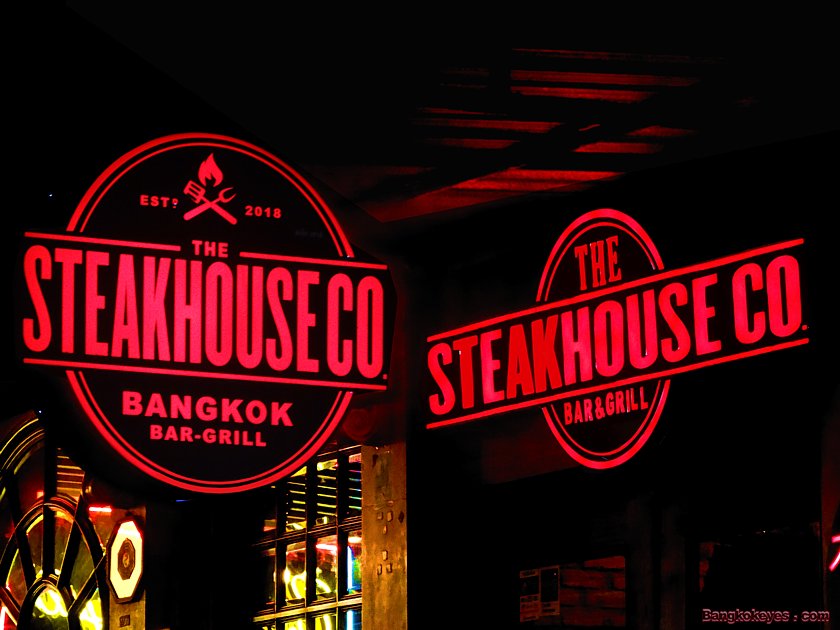 PATPONG 2


After running on empty for the better part of the last year,
Thai Smile Bar
has rolled to a complete stop. (A file photo below.) A forlorn
Magic-Marker
'
For Sale
' sign adorns the front door. After opening and closing more than a couple of times, it has now relegated itself to an historical footnote...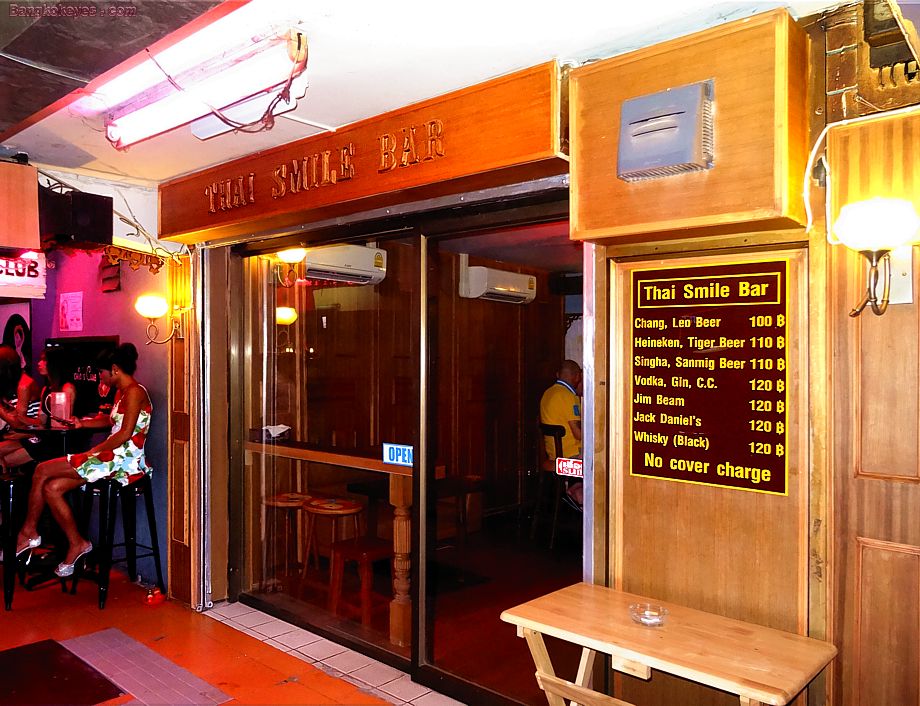 PATPONG 2


This month's
Nightlife
shocker is the closing of the
Country Road
. Heavy-duty renovations ongoing. Other than a tiny, obligatory, and meaningless '
For Hire
' notice, no signage indicating they are renovating or moving... The
Country Road
opened its
Soi Cowboy
branch in
December 1993
, and has grown from a single-shophouse to a
3
-shophouse bar over the years. We will be keeping an ear to the ground, and should it be reopening, we will get back atcha.
Note
: The other two branches,
Soi Nana
and
Queen's Park Plaza
are still open.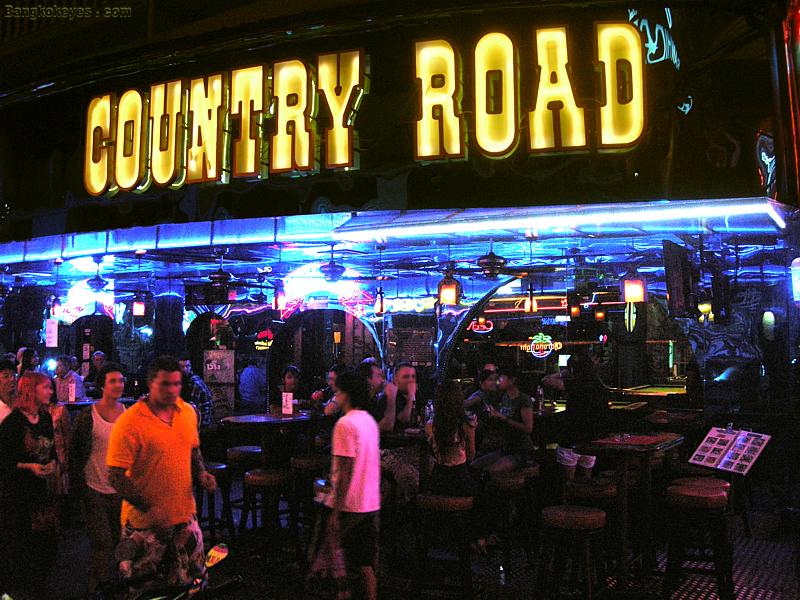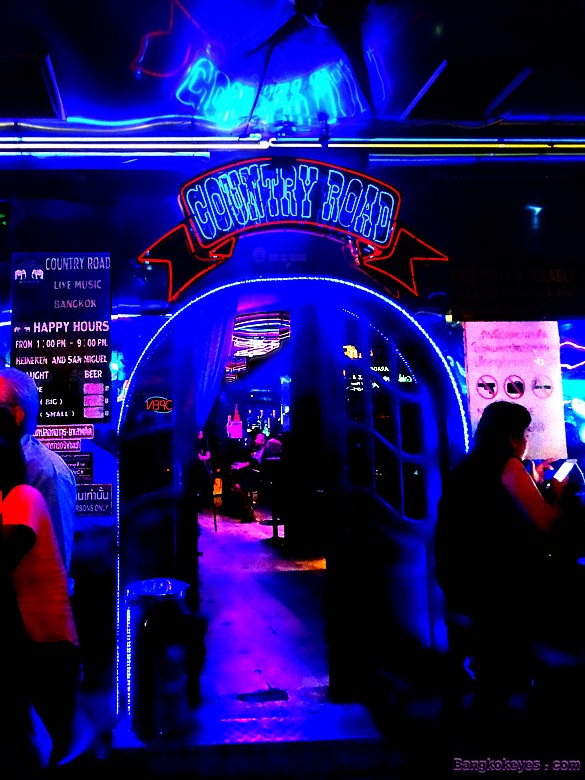 SOI COWBOY


Street Bars
...ARE COMING BACK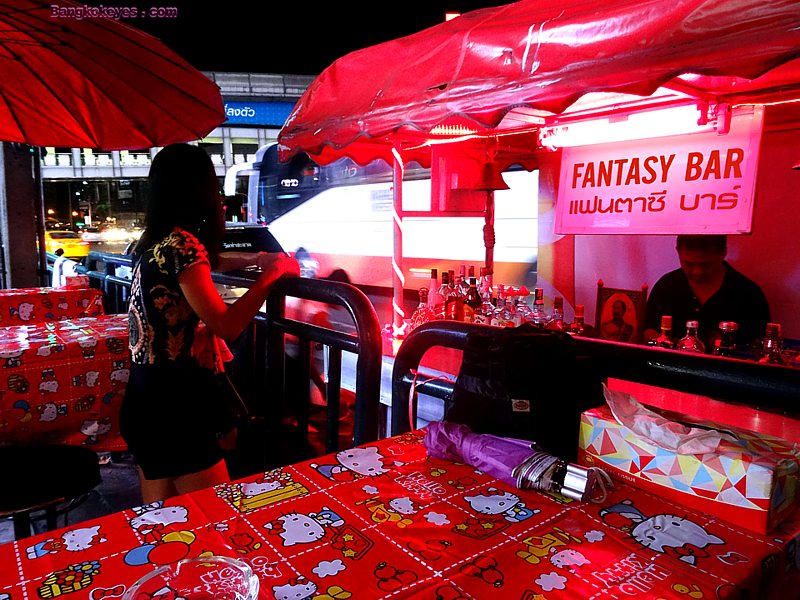 The recent
National
and
Municipal
juggernaut to rid
Bangkok
of street sellers in general, and
Street Bars
in particular (and make
Bangkok
into another sterile '
Singapore
'), seems to be losing the battle. Vendors, to include
Street Bars
, are creeping back into the side-sois and crowding into spaces between shop fronts and the actual outer property lines (the inner edge of the sidewalks). However, the
Street Bars
have innovated even further - they have constructed
push-cart bars on wheels
which they are parking on the streets and placing only the folding tables and chairs on the sidewalks. What hasn't changed is the
Tesaban Men in Too-Tight Uniforms
are continuing to impose their nightly extra-judicial fines.... Oh, well....

SOI COWBOY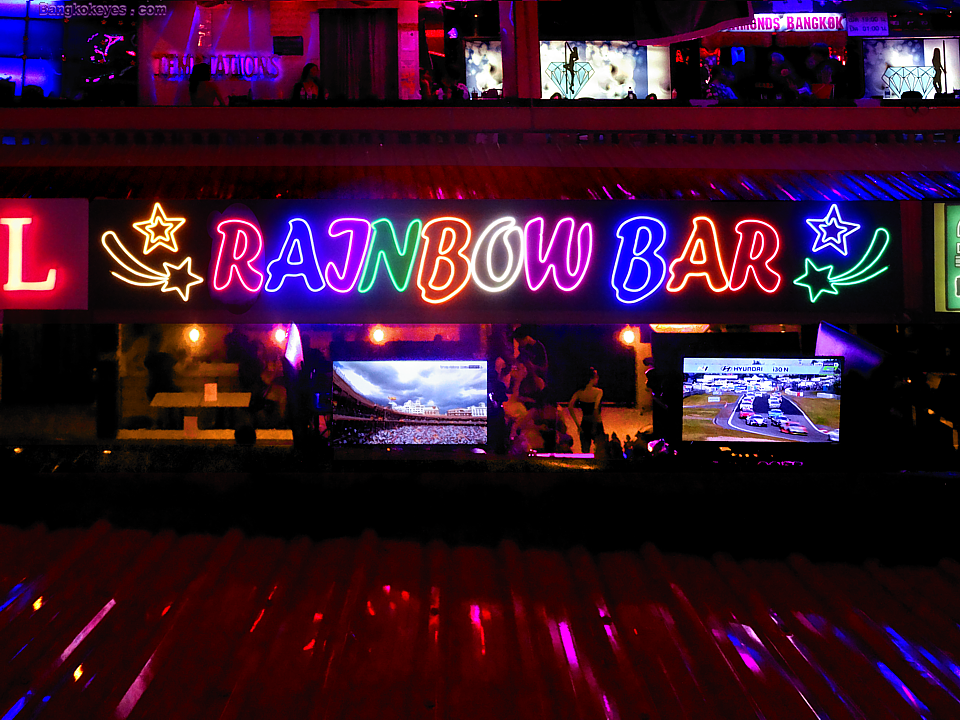 For no outwardly apparent reason, the

Rainbow Bar

has replaced their facade with a full-width neon (real neon) sign. We suspect others in the

Plaza

will soon be following suit. Real neon always gets our nod - the

Rainbow Bar

is this month's uncontested

Door Art Of The Month

awardee.


NANA PLAZA


The
Nana Beer Garden
reopened more-or-less on schedule, and the new renovations are a big improvement (mostly because of the new freedom afforded by the
Plaza's
new tent-top). Welcome them back to the machine.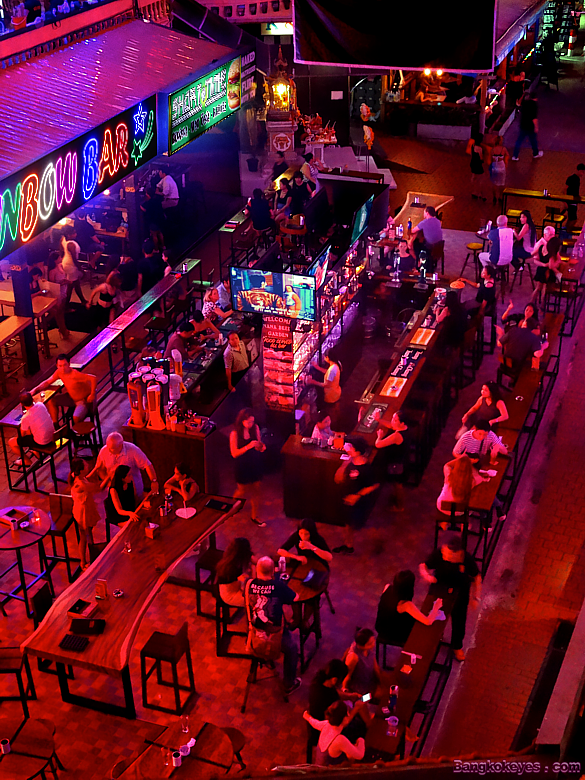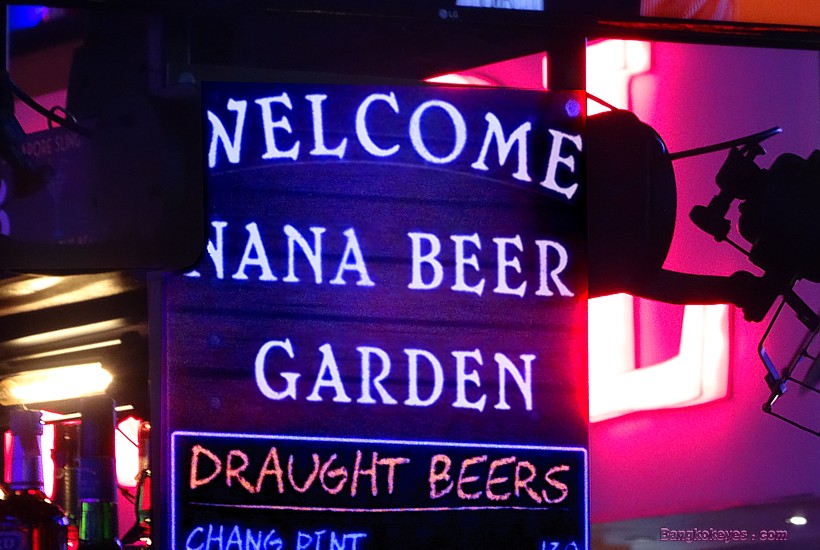 NANA PLAZA


P's Thai Massage
, already well established, bought over their next door neighbor's recently opened
Princess Massage
. They renmed the
Princess
the
P's Thai Massage Delux
. May they continue to slip and slide...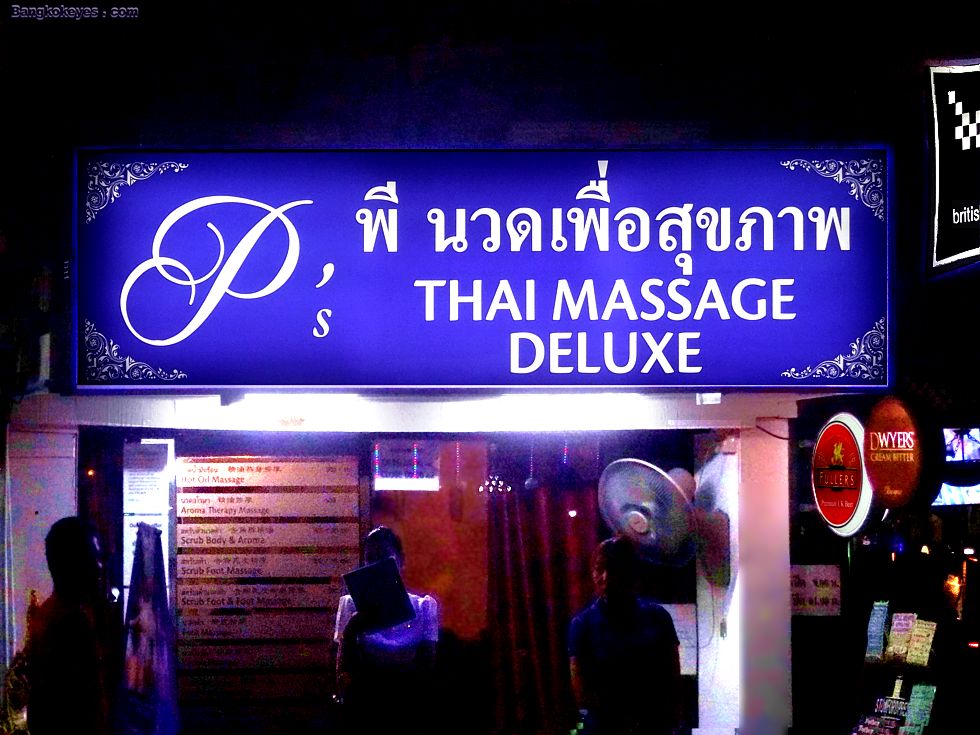 SOI NANA


The
Secret Garden Massage
is a small single-shophouse massage parlor deep in
Soi Nana
. It is right next door to a
7-Eleven
in a less than attractive neighborhood. We mention it only because, historically, it exists...
No Photo Available

SOI NANA


The upstairs (
Rajah Hotel Compound
)
TamAsha Club & Lounge
was closed when we passed by last night. What does it all mean? We will keep an ear to the ground and should it reopen, we shall so note next round.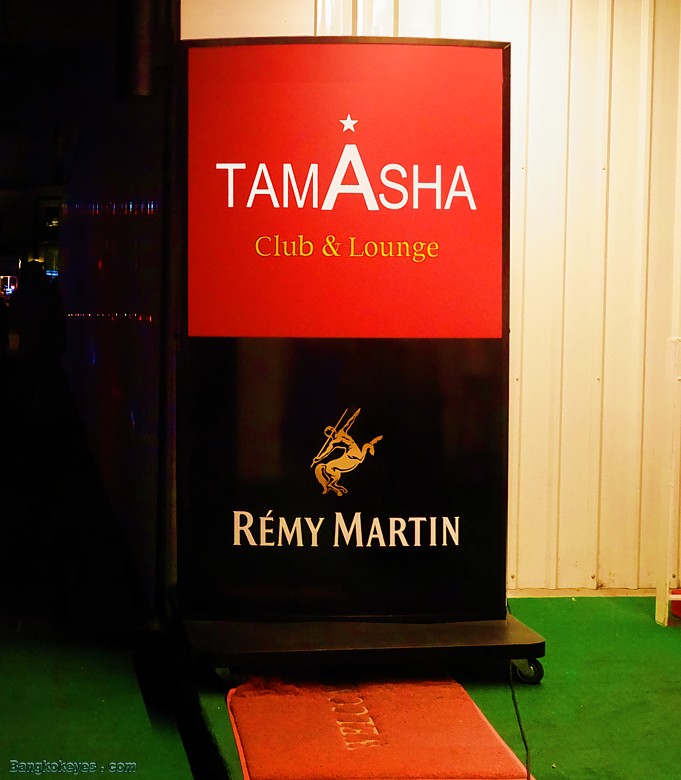 SOI NANA


The
Nana Hotel's
EQ Late Night Club
has rolled down the shutters, and padlocked everything in sight. Their sign says they will be reopening in
45
days. What they didn't mention was,
45
days from
when
... Considering the high rate of
Nitespot
turnovers that has plagued this property over the last decade, this is a definite wait-and-see item...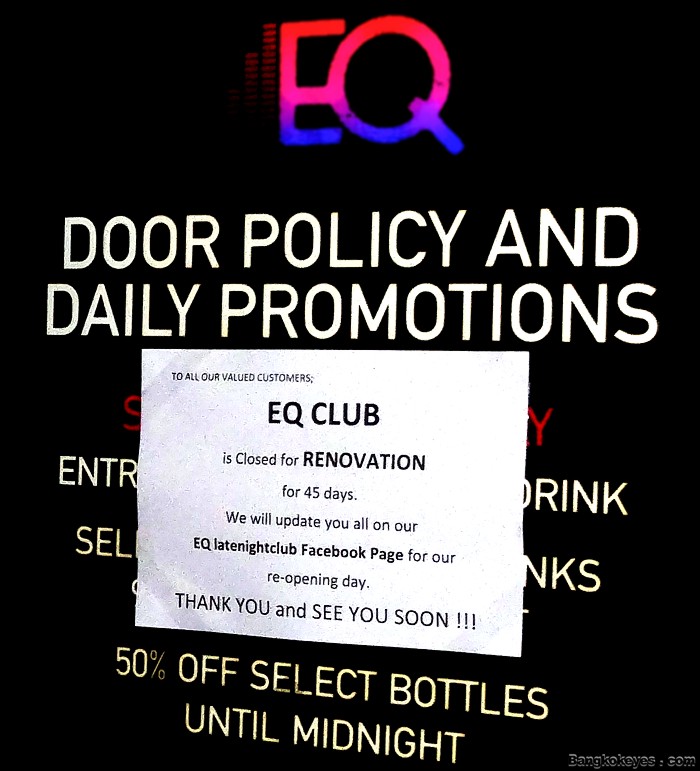 SOI NANA


The upstairs
Hugs Bar - Karaoke
has closed down - again. Through the years, this location has never done well. Should there be a reversal of misfortune, we will be back atcha next issue...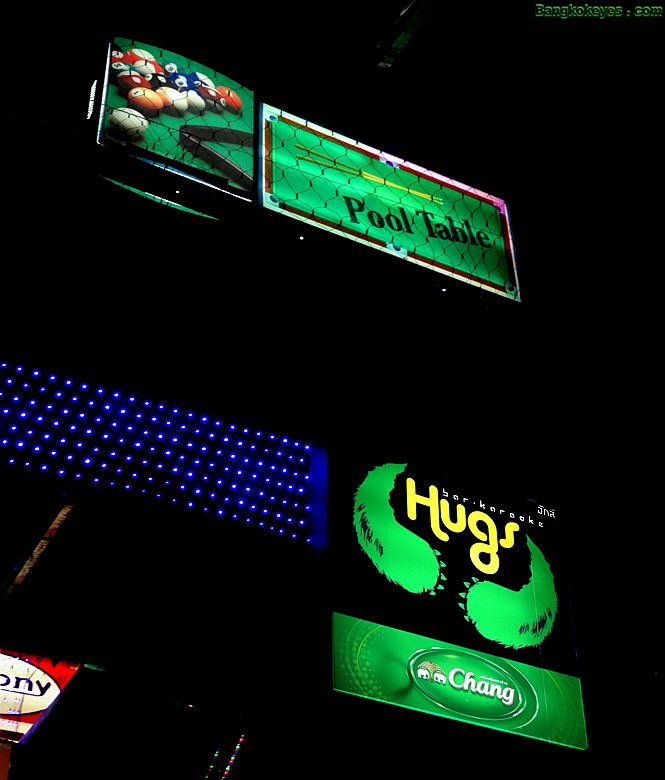 SOI KATOEY (Silom Soi 4)


The extant
Kiss Bangkok Massage
has done two things - first, they changed their sign to read
Kiss Bangkok Massage 1
(to differentiate from their
Kiss Bangkok 2 Massage
- also on
Soi Lemongrass
). Then they put a second
Kiss Bangkok Massage 1
sign on their back door (which exits on
Soi Hana
). Now you can enter from either soi. Get down tonight.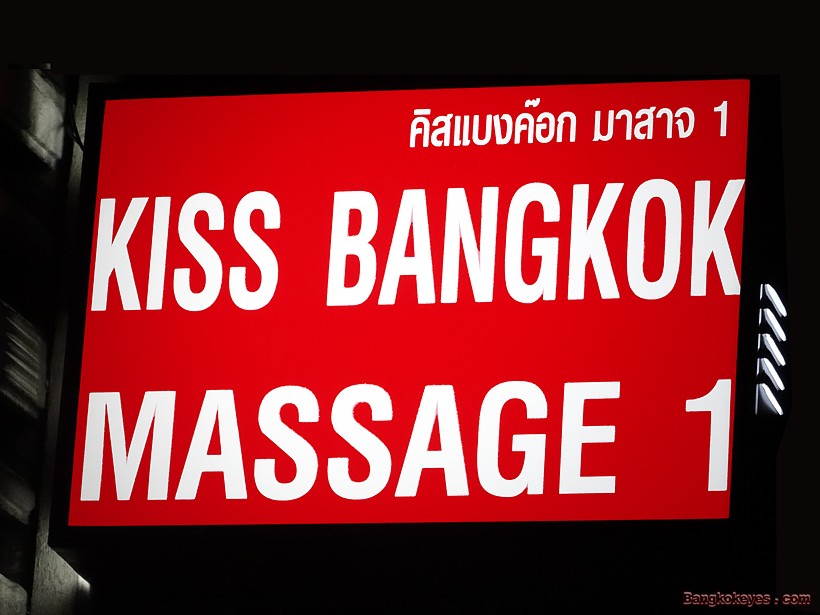 SOI 22 (Sukhumvit)


Gone, but not gone, the
Liola Massage
on
Soi Hana
has reopened its doors. Welcome them back to the trough...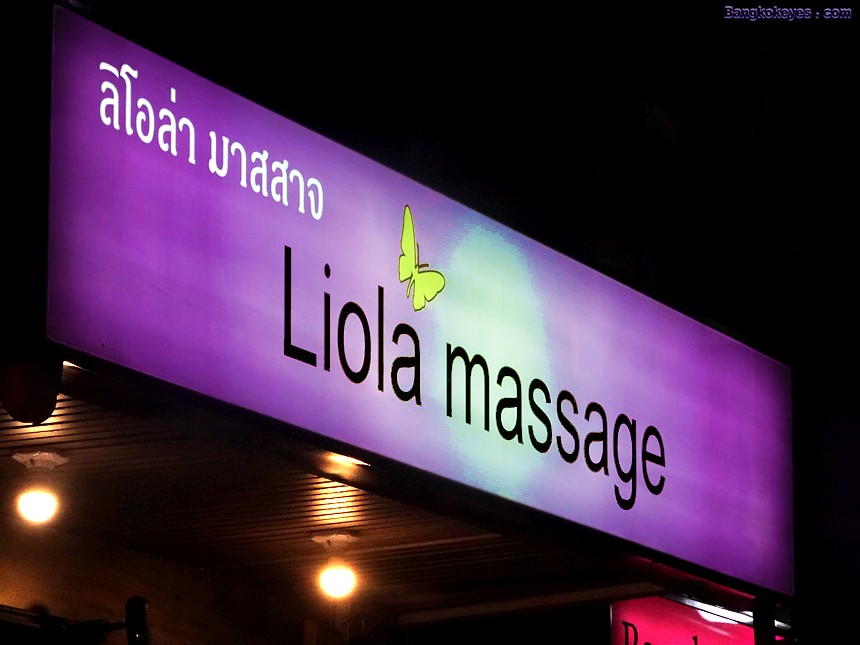 SOI 22 (Sukhumvit)


Truffles Bar & Ristorante
didn't make it out for the next round. May Fate deal them a better hand next time around...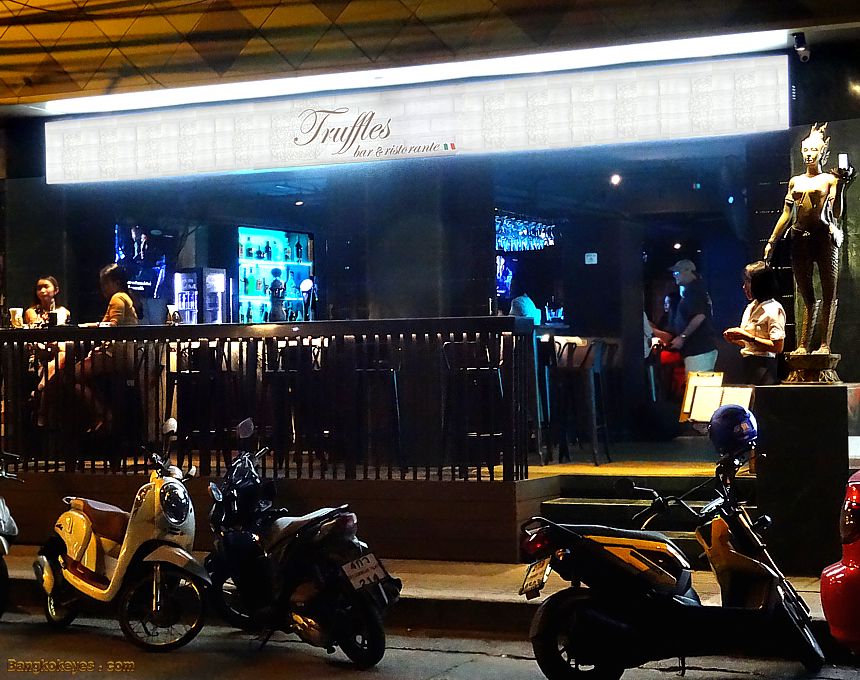 SOI 22 (Sukhumvit)


Yet another single-shophouse bar has opened on
Soi Titanium
. Calling itself "
Double Chill
", they haven't quite got round to nailing up the sign. May there always be a
chinchoke
in their corner...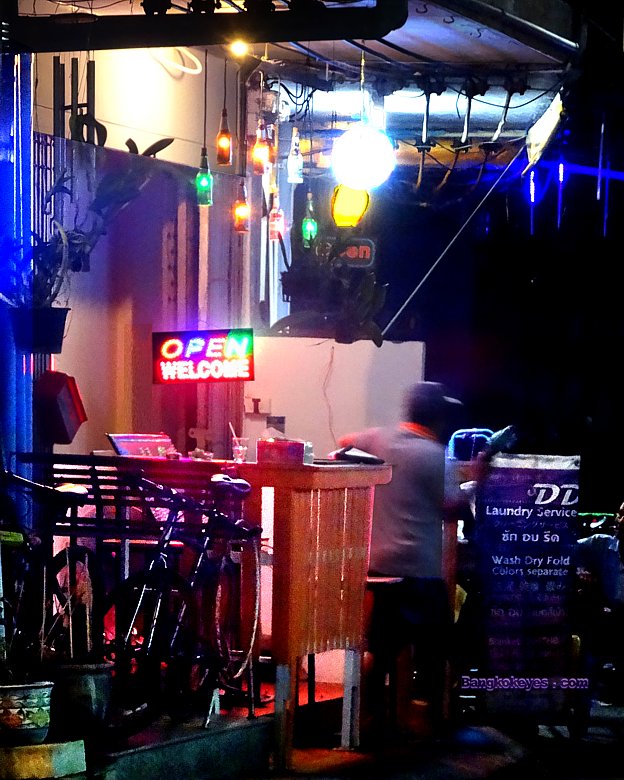 SOI 22 (Sukhumvit)


Last month we included a brief video clip of
Score
, and were wondering if it was a new alcoholic drink sponsor, a new disco... etc. Perhaps we got there too early to see the rest of the signs at the entranceway.
Score
is an upstairs sports bar, and very comfortable, indeed. Upbeat, upmarket, uptown...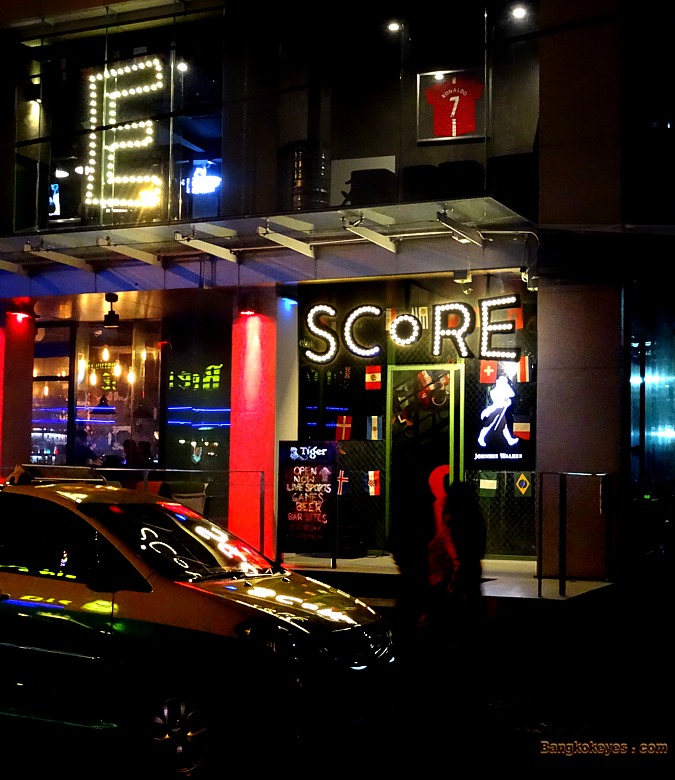 SOI AMBASSADOR (Sukhumvit Soi 11)


And while we are on 'upstairs'

The Australian

has given up their second level to

Spice

Bar & Restaurant

. May the force be with them...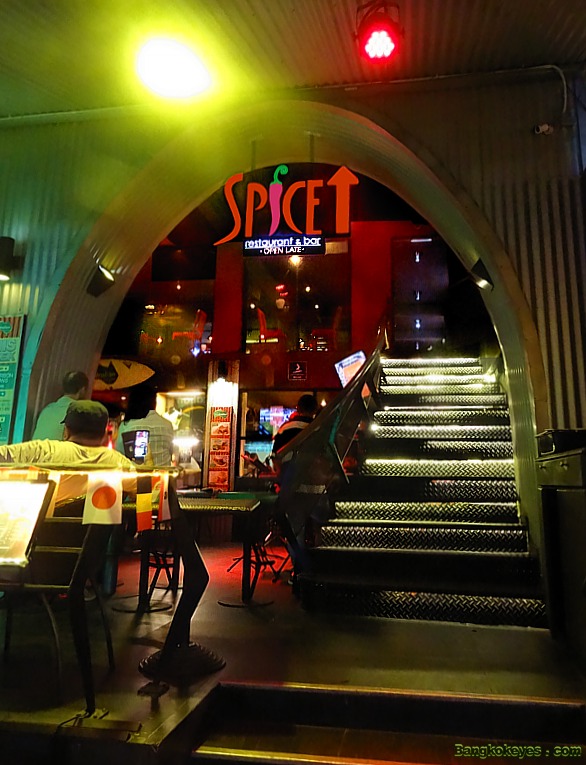 SOI AMBASSADOR (Sukhumvit Soi 11)


Wax

Late Nite

signs indicate they are open

7

days a week.... Not. Let's just see if this temporary closure the other even ing might be due to the extension of a national holiday. A wait-and-see item....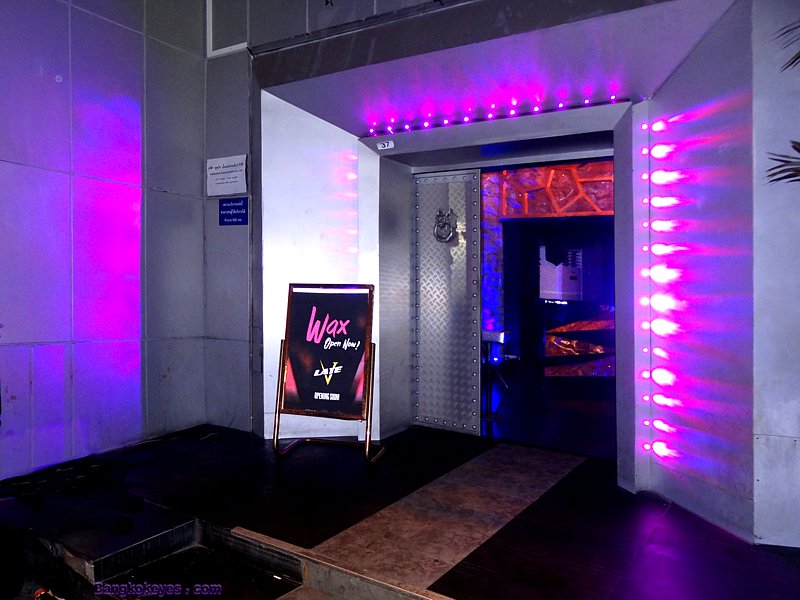 SOI AMBASSADOR (Sukhumvit Soi 11)


The
Time Out 129
, having opened for just over a month, decided, or had someone decide for them, that, indeed, the night is a harsh mistress. The
Happy Time 129
has taken over the reins, and will take their turn at casting their dice against the pitted wall of Fate....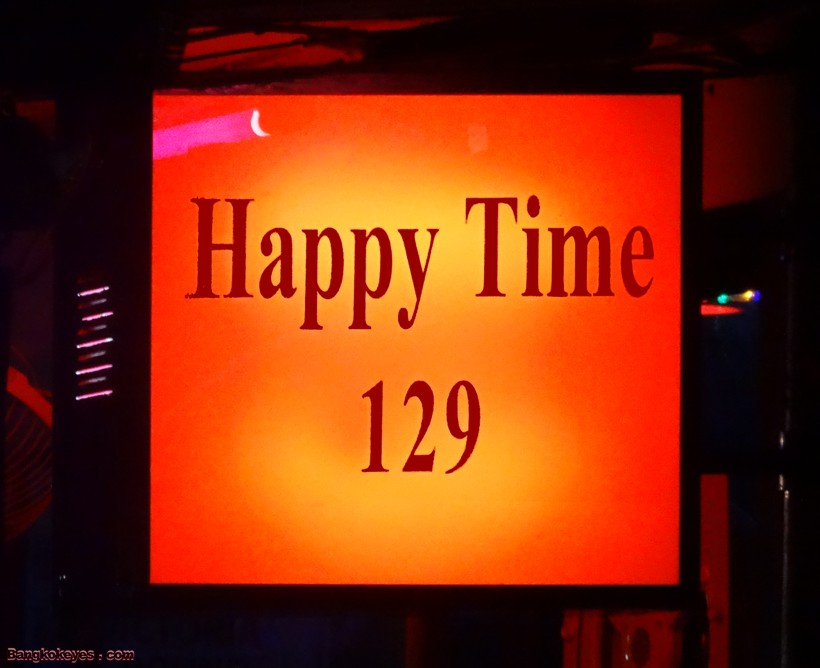 QUEEN's PARK PLAZA (Sukhumvit 22)


The
Fortune Club Girls Bar & Massage
has a sign posted which says it is closed until early
June
. Trust and verify. We will keep an eyeball peeled, and let you know should they reopen those doors. They are located in S
ub-soi 3
.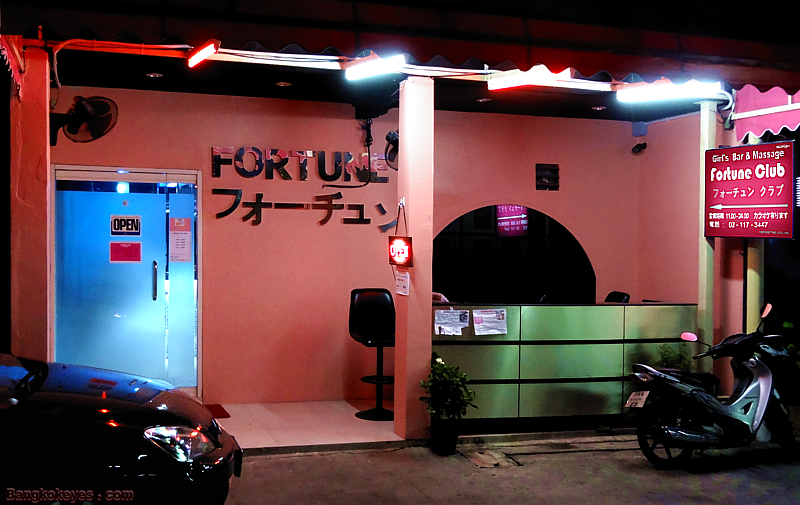 SOI DEAD ARTISTS (Sukhumvit 33)


Likewise, the
Fortune 17 Karaoke
is closed - also saying they are going to reopen... right about now. We believe them, but we will check back just the same, to see that they are indeed reopening. We will let you know.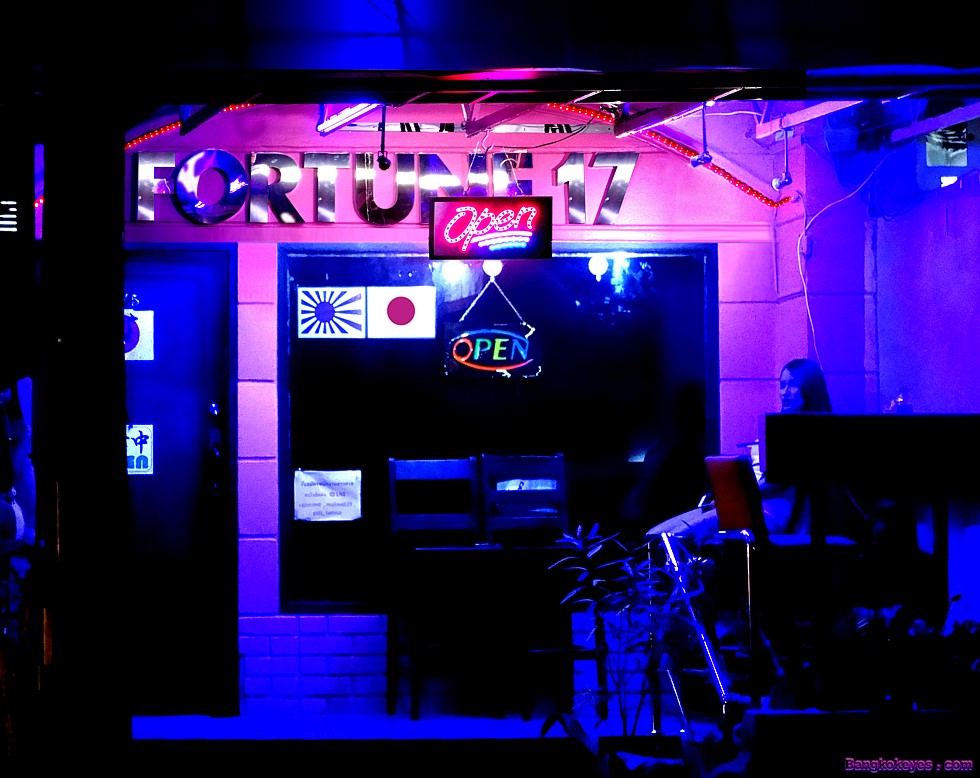 SOI DEAD ARTISTS (Sukhumvit 33)


The

Victoria

Bar Restaurant

has splintered off of the already established

Carribean (2)

. Currently not much in the way of '

Night Entertainment

', more of a soccer bar, but then no one thought the original

Rainbow Bar

would amount to anything either. Welcome them as they grab at the brass ring...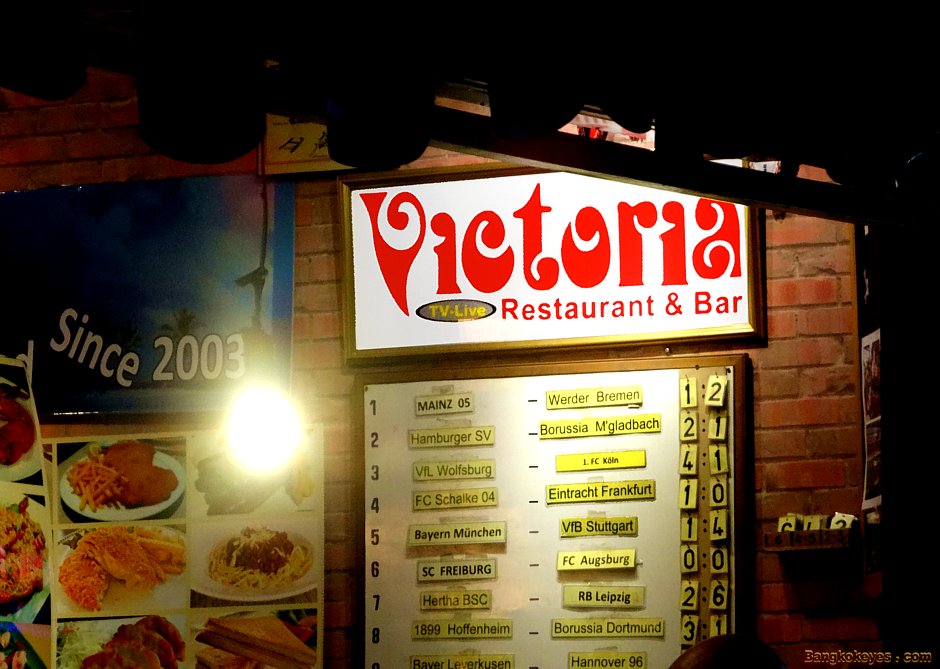 QUEEN's PARK PLAZA (Sukhumvit 22)


The long-surviving
Dick's Cafe Bangkok
has gone the way of the
Megalapteryx
. It looks like the digs are up for lease, but with its next door neighbor, the long extinct
The Zeus
, going un-rented for many a month, no one should be holding his breath for an early replacement. It appears
Dick's
has boogied off to
Jom Tien
?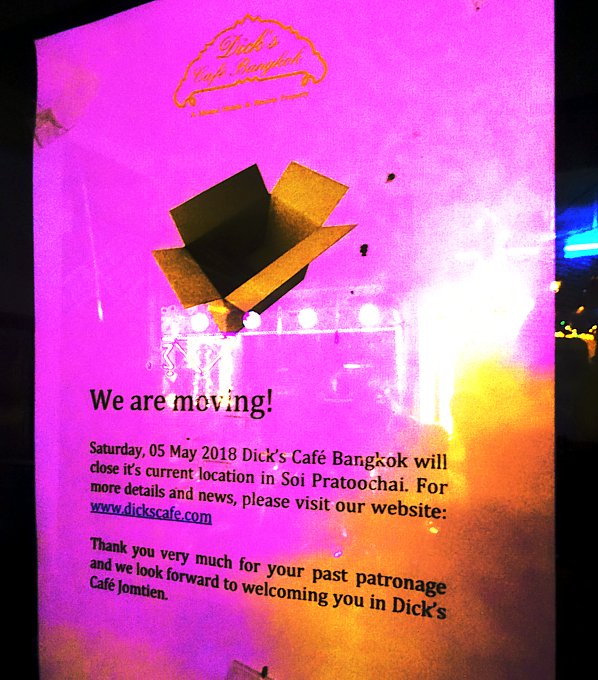 SOI COWBOY



A PAGE FROM Bangkok's NIGHTSCENE HISTORY....
20
YEARS AGO

June

With thanks to Cool Text - cooltext.com

Bangkok Eyes goes back in time to see
Who was new - And who was through
in the Expat Night Entertainment world.
How many of these old 'oases'
do you remember ?
Patpong I
*

Sky

took over the reins from the

Hi

. Today those premises (2nd level, above

King's Castle

) are occupied by

Happy Bar

.
Patpong 2
*

Patpong Snooker

(

3

rd Floor,

Cosmos stairwell

)

reopened after a brief closure.

*

Spice Girl

(

2

rd Floor

above

Topless Beer Bar

) opened newly in the digs previously occupied by

Noi's Heavenly Steps

.

*

Be Be Pub & Karaoke

(up on The Ramp) closed its doors. *

King's Palace

(

2

nd Floor, entrance on

Soi Bookstore

), opened newly in the space that was once the

Cleopatra

.
Soi Cowboy
* The

Shadow Bangkok

dropped the '

Bangkok

', becoming just

Shadow

. This location now occupied by

Crazy Cat

.

* The

Raw Hide

opened in the just-closed

Long Gun II

. It is still there today as

Rawhide Lounge

.
Nana Plaza
* Up on the

3

rd level, the

XXX - Holly Wood Strip

closed its doors.
Soi Katoey
( Silom Soi 4 )
* The

Cool ph Restaurant & Pub

first opened its doors this month, in what is now

G's Bangkok

.

* The

The Balcony

rolled out the red carpet for the first time. It was previously

Molly's Jump

.





Buckskin Joe Village (~ November 1988

to

November 2006)

(Also known -originally- as

Tobacco Road

or

Soi Rot Fai

or, '

The Tracks

', and later as Machim [Thai] and

Soi Zero

)




* The

Good? Bad? Girls (Up to you) Bar

closed its doors. *

Australia Bar

reopened after a brief closure.







LINK TO US

MISS
SAIGON

A FILM
REVIEW
Click Here
! ORDER
NOW !