M

IDNITE

H

OUR's

first visit to

Soi Twilight

was in

2005

- a 'guided tour' walk-through with author

Jerry Hopkins

<

link>

, a person who would be familiar with these lesser-known sois. However, at that time, there were too few

Nitespots

on the

Soi

to consider it as a stand-alone

Night Entertainment Area

- it was nowhere close to reaching '

critical mass

'. A year later,

M

IDNITE

H

OUR

did another walk-through of the

Soi

and discovered the

Soi

had grown substantially. At that time, we had an opportunity to interview the owner of the

Banana Bar

which was located just next to the

Twilight Bar

, or more correctly, just across the

Soi

from where the

Twilight Bar

once existed. He had been around since the

Twilight Bar

was the lone soldier at the top of that

Soi

. He recalled that the

Twilight Bar

opened on, or about

1966

, but didn't have a clear recollection of what year it closed. Nevertheless, it was around long enough to give

Soi Pratuchai

its nickname - known to all taxi drivers... etc. It therefore follows that the eventual buildup of the then

Soi Pratuchai

between

1966

and

2005

was slower than slow. From

2006

on, however,

Soi Twilight

was "

on the map

"; it had reached '

critical mass

' and new

Venues

were opening regularly - some relocating in from

Soi Than Tawan

.
But, as '
The Only Constant is Change
', and as bars and bar areas inevitably cycle from '
low, to a high point, and back to low
', the build-up in
Soi Twilight
would not last forever... In a seemingly inconsequential event in
1996
on
Patpong 2
, the
Princess Castle
closed (oh, the memories...), and the
Screw Boy
-from
Soi Twilight
- opened there, next door to the
Pink Panther
. It failed, and moved back to
Soi Twilight
, eventually failing yet again, and returning yet again to
Patpong 2
. After another false start, it kick-started in
June 2007
as '
New Screw Boy
" (later dropping the '
New
'). It is still there today at its original location next to the
Pink Panther
So it was that the
Screw Boy
became the
first hard-core gay bar
to come to
Patpong II
long term.
(...Continued below...)
Nevertheless, unknowingly, the

Screw Boy

was the harbinger, the foreshadower of the coming gay bar exodus, much of which would end up in the

Patpongs

. For the next few years the bar-count at

Soi Twilight

climbed at a fairly regular pace, even while the occasional rumor of '

soi closing

' would pop up - and bars would be asking themselves, and us at

M

IDNITE

H

OUR

, if they should move (or in some cases move back) to

Soi Than Tawan

. Then in

2012,

Ocean Boy

closed, again amid rumors of the

Soi

closing. Even so, it was assumed it would be immediately replaced by another bar, however it was many months before it would reopen as

The Zeus

- beer bars sprouting on the empty verandas next door.

The Zeus

closed at the beginning of

2015

, never to be reoccupied. It was from this point onward that

Soi Twilight

would begin to slowly contract.

Mario Massage

closed not long after that in

mid-2015

, again, those digs never finding a replacement venue.
In

September of 2018

, the upstairs

X Size

closed permanently, followed by the closure of the

X Size Massage

downstairs in January

2019

, leaving just their downstairs

pool bar

. The

pool bar

closed in

February

, and the far end of

Soi Twilight

began to be walled off with sheet metal construction barrier. ...The '

cascade

', the

exodus

, had begun. This was when

M

IDNITE

H

OUR

published a photo of a sign they posted telling customers not to worry, the bars inside the

Soi

were operating 'business as usual'. On our visit

01 April

the entire back half of

Soi Twilight

was closed off (with the exception of

New Classic

and

Hot Male Beer Garden

at the

Rama IV Road

entrance). Some bars were already openly posting signs saying they were moving to the

Patpongs

.

Let the June 2019 Follies begin-



Three months ago the
Nitespot
that was to replace the long idle
Radio City
was nearing completion of its renovations. We passed by the other evening, and it still hadn't opened... It appears they are removing the entire interior piece-by-piece, to include all the newly installed renovations, and hauling it all away in trucks. Has someone forgotten to read their
Business Plans For Dummies
?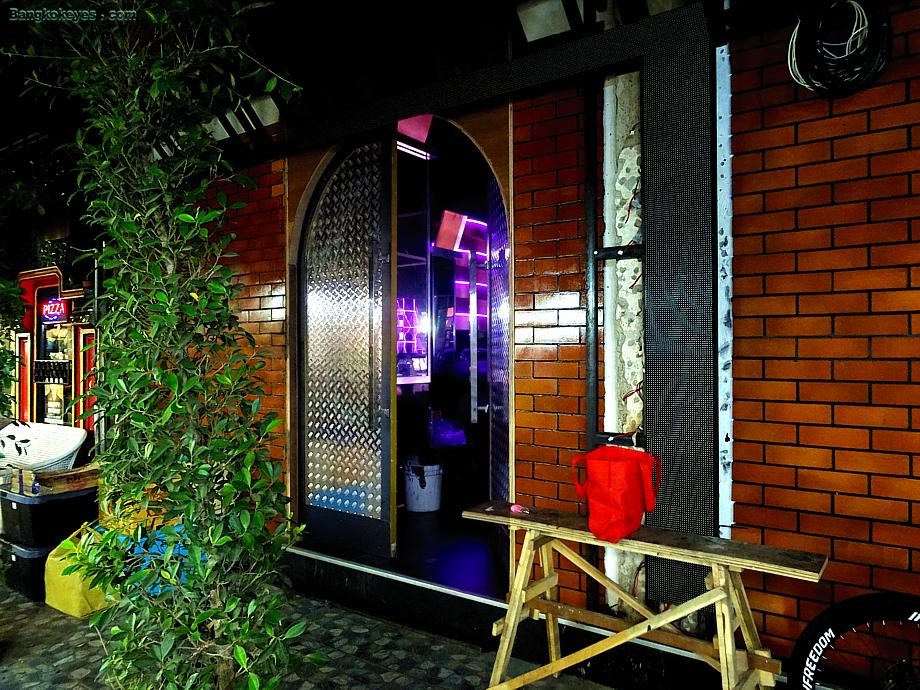 PATPONG 1

There had been talk on the street that
The Strip
was going to reopen. We took it with a grain of salt, thinking it was just another of the many incoming rumors. Well, we were wrong -
The Strip Bangkok 2.0
(just say, "
The Strip
") opened afresh - party balloons out - early last month. Welcome them back to the fracas...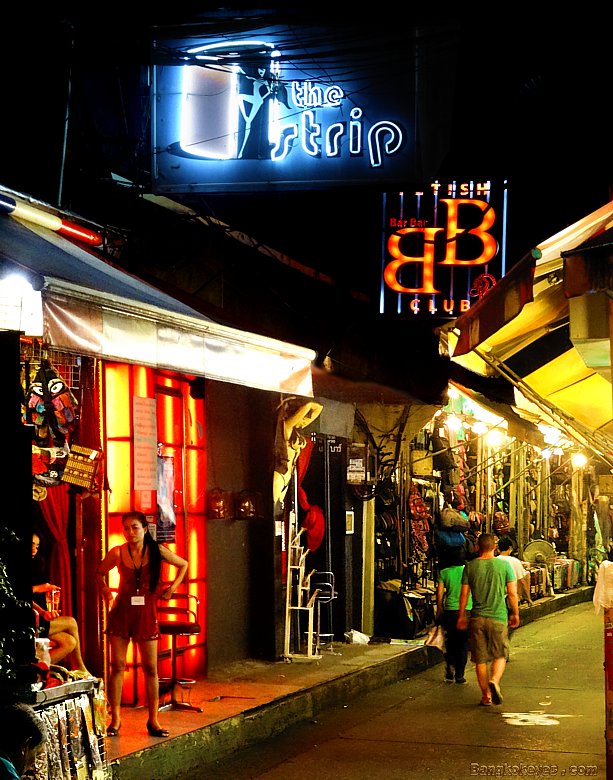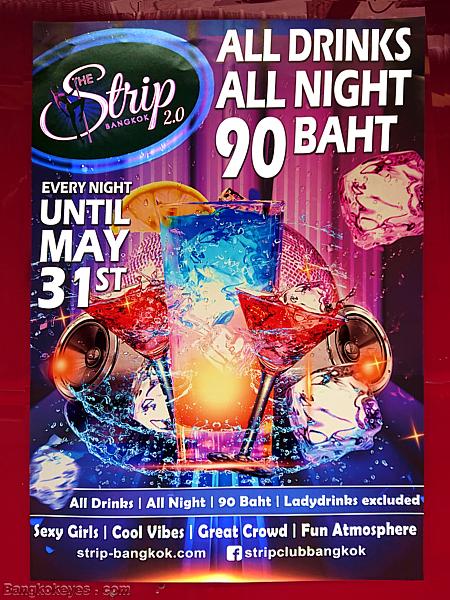 PATPONG 2

The long-standing
King's Garden
katoey
bar beer has up and vanished. It was turned into an elevated
A Go-Go
stage after being absorbed into the adjacent
King's Corner 2
-
Patpong
's largest
katoey
A Go Go
.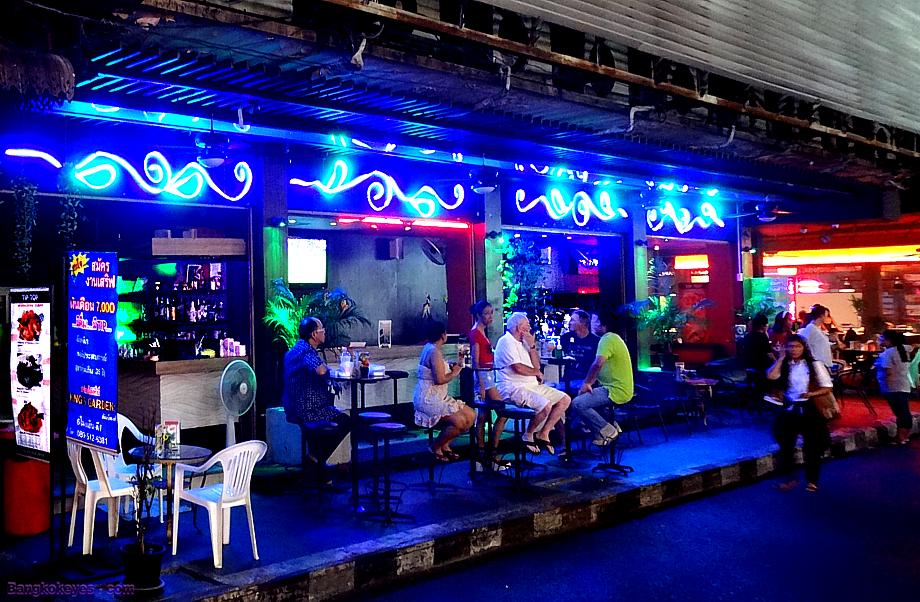 PATPONG 2

The

New Screw Boys

gay bar

is closed for renovations. Look for them to open in about a month...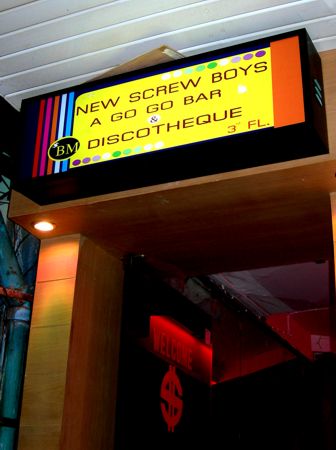 PATPONG 2

Royal Salute

Cocktail Lounge

located up on

The Ramp

has closed yet again. As there is currently a lot of activity up on

The Ramp

, lets go into a holding pattern and see what eventuates with this very old

Venue

.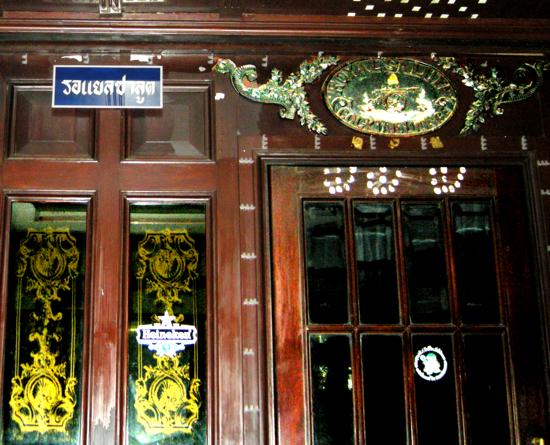 PATPONG 2

Rig 1 Pub
closed down after many years' successful operation up on
The Ramp
. This real estate was absorbed into the newly relocated
Hot Male
. Actual date of closure was a month ago.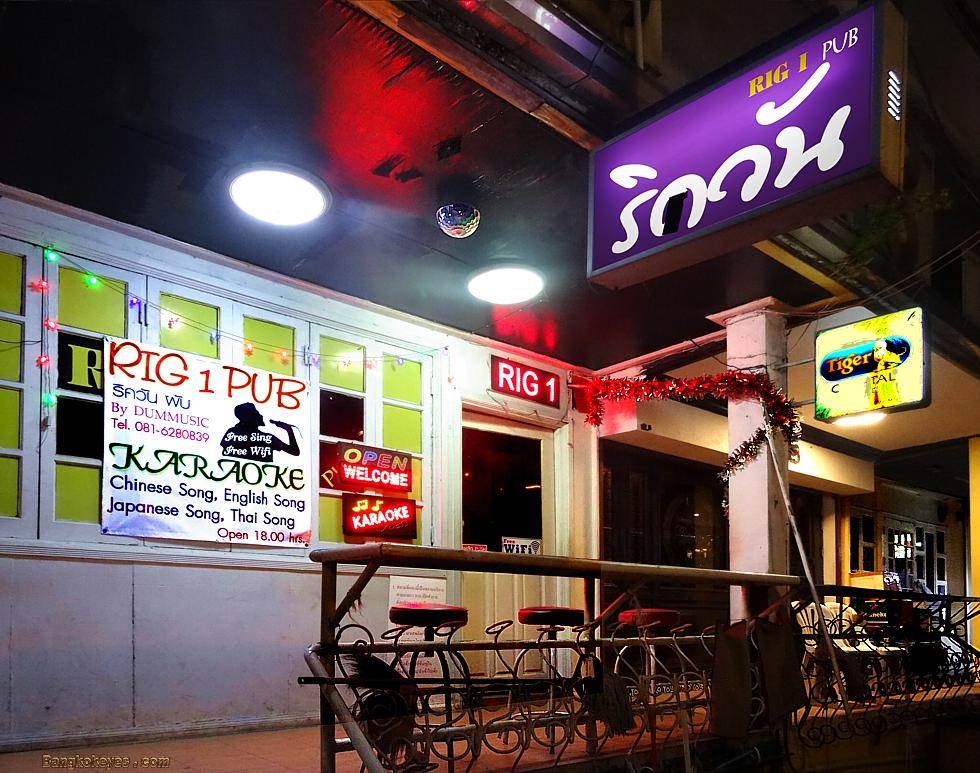 PATPONG 2

Hot Male Bar Beer
,
ex-
Soi Twilight
, has moved into the long-unoccupied
Thai Smile Bar
. As yet, no new neon, so we will hold off for a photo for the archives...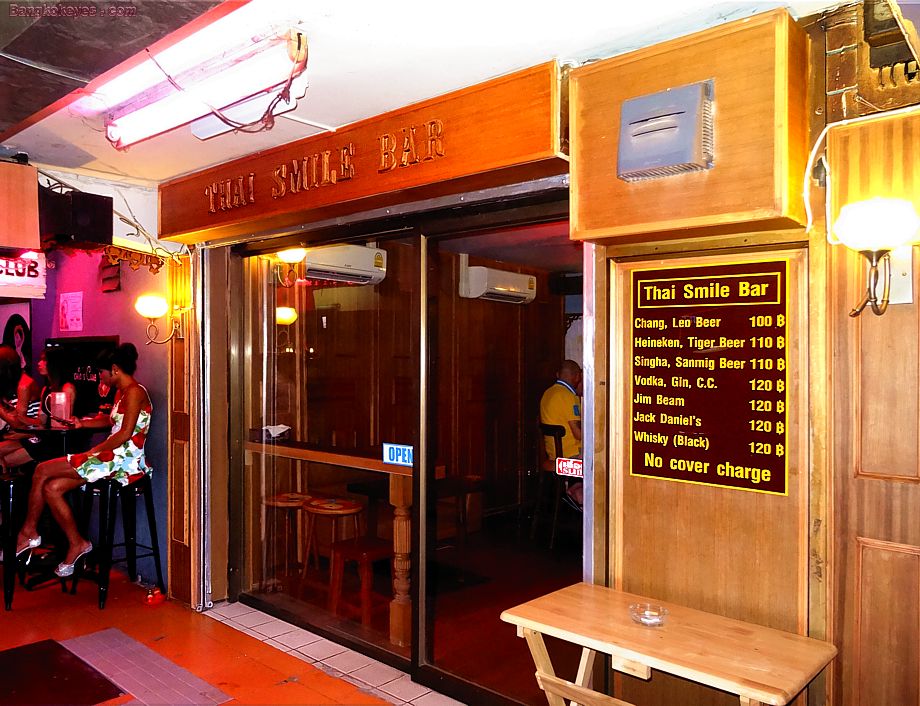 PATPONG 2

The
Lucky Boys Bangkok
bar /
Bangkok Massage
combo have partied up the premises. A pic for the archives.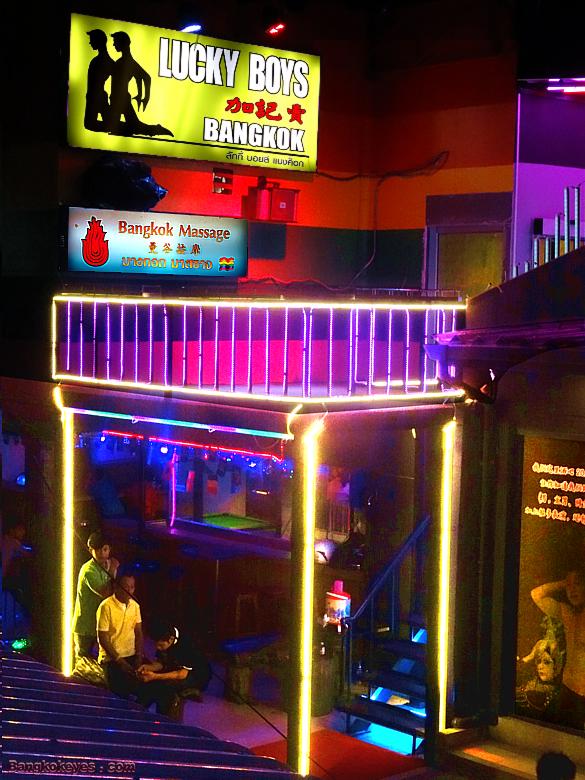 PATPONG 2

"

Something Big

"

is under way just below the

Black Pagoda

, but we are not yet able to tell all...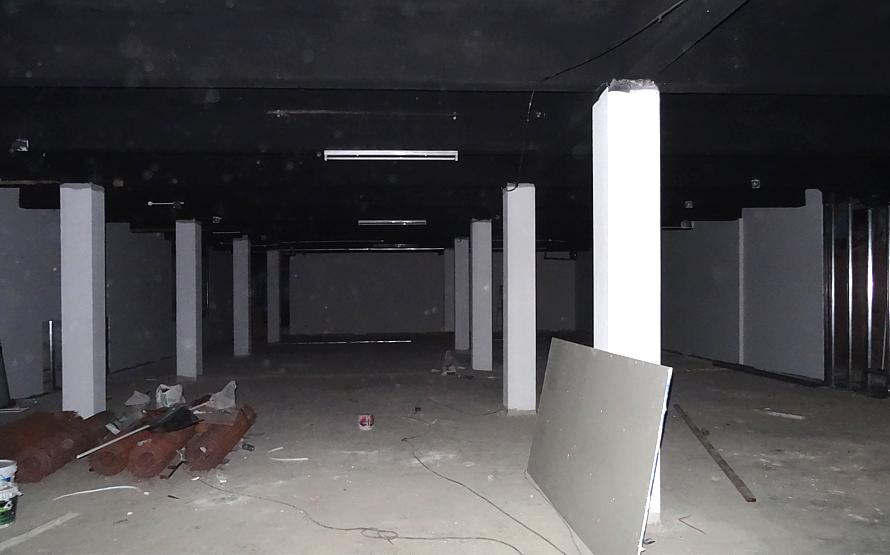 PATPONG 2

Rainy Season
has arrived in
Bangkok
- a sample of a rainy night on
Soi Cowboy
. A pic for the archives.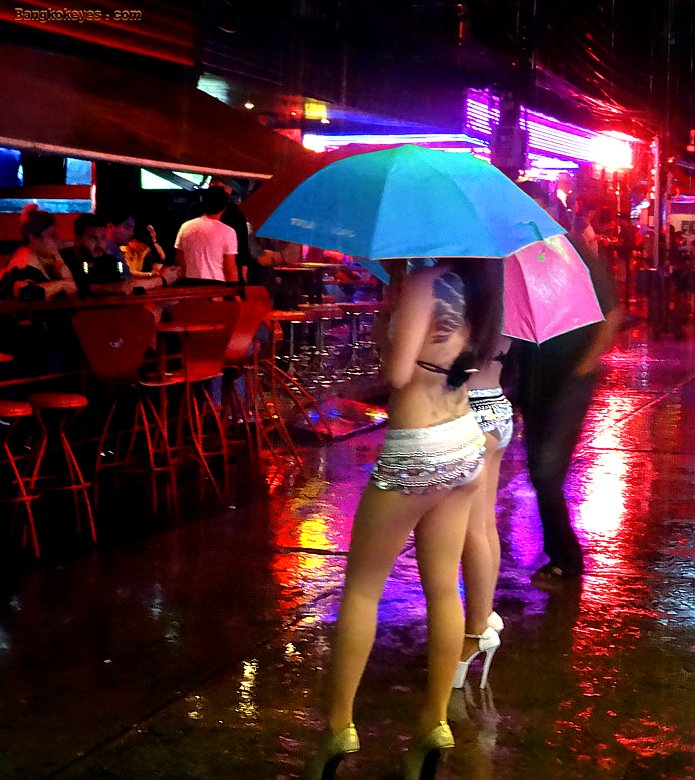 SOI COWBOY

There are a number of
street bars
just at the mouth of
Soi Cowboy
at the
Soi Asoke
end, somewhere between five and seven on most nights. We were hoping to get photo coverage, but ran short of time this issue...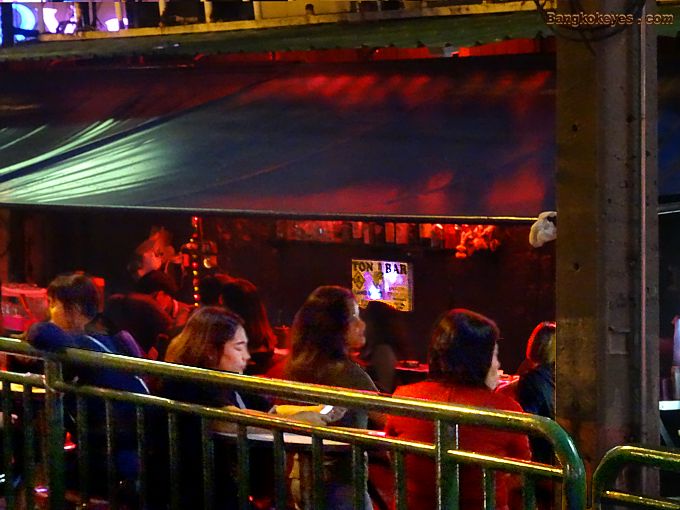 SOI COWBOY


A sampling of the
Nana Plaza
Nitespots
along the right side (as you walk in). Another for the archives...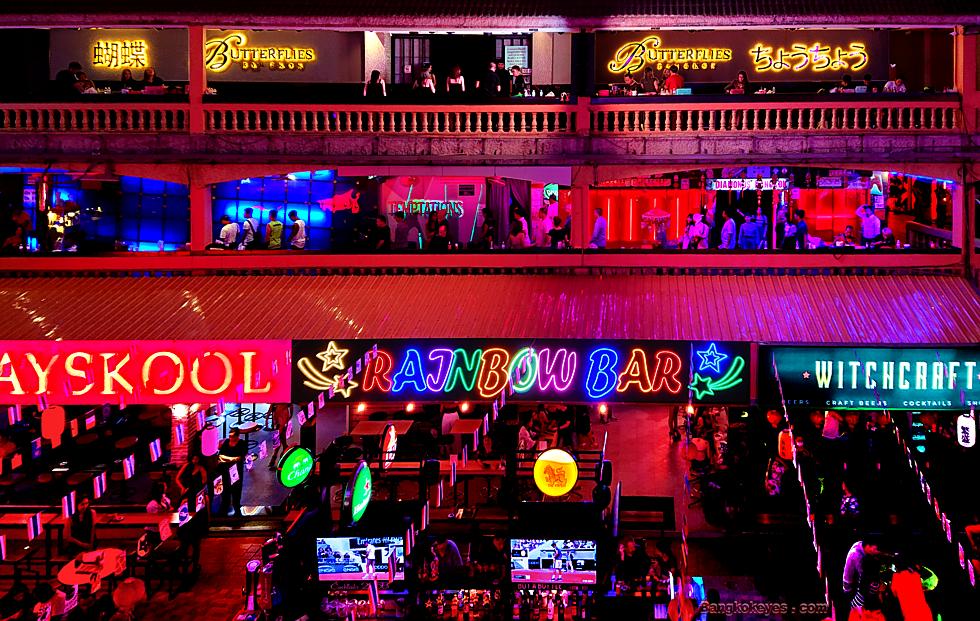 SOI NANA


Last month we raved on about
King's Night Club
, located in the
Rajah Hotel
outbuilding. We shouldn't have rushed in gushing.... this month only darkness shines from within. If history is a teacher,
Venues
trying to make a go of it at this location have all failed, and failed quickly.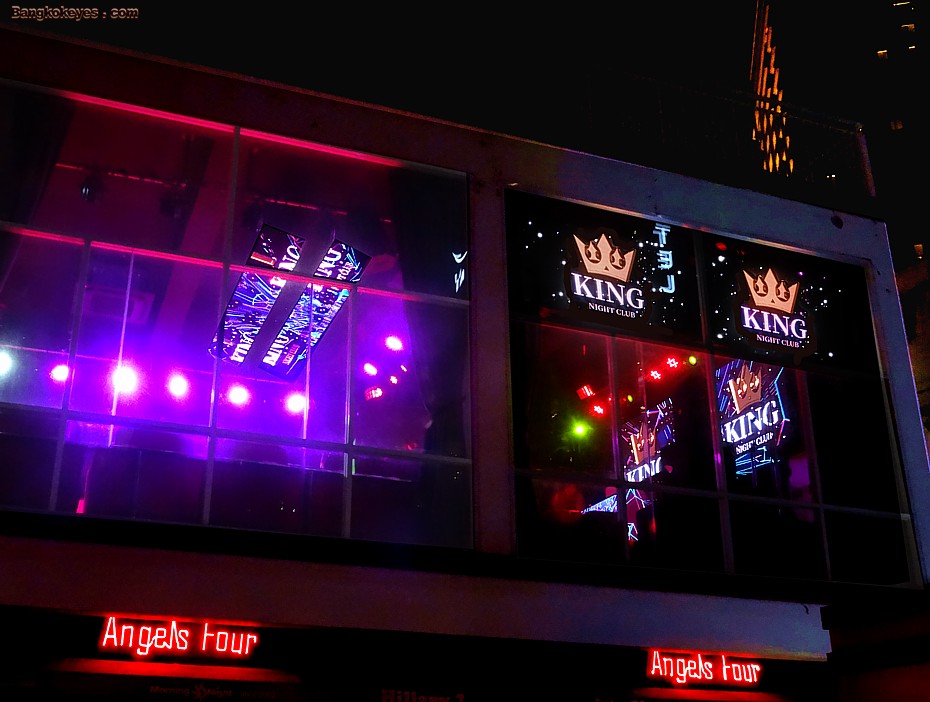 SOI KATOEY


It started out as
Eat, Drink, Man, Women
on the ground floor, later expanding to the
2
nd level with the
Eat Drink Izakaya Sushi
, then, more recently, the
Nakarat
gay massage opened on the
3
rd level. Located at the top of
Soi Katoey
. May they continue to continue on...

SOI KATOEY


It originally opened as
Izakaya Tanpai 22
a couple months back. This month they did a 'name-change' to
Infinity Japanese Snack Bar
. Located in the
Honey Plaza
compound. (A
Japanese 'Snack Bar'
is most closely defined as a small lounge with hostesses and eats and drink.)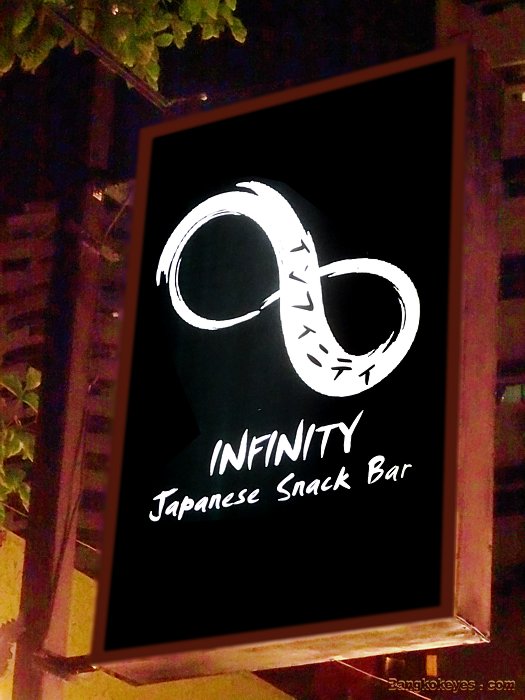 SOI 22


The
Ghost
of the
Holiday Inn
has scared off another ground-floor "
Club
". This time the
Juicy Club
has faded into the rain and the heat - after almost one whole month... This piece of real estate has got to have the highest turn-over rate of any in
Bangkok
.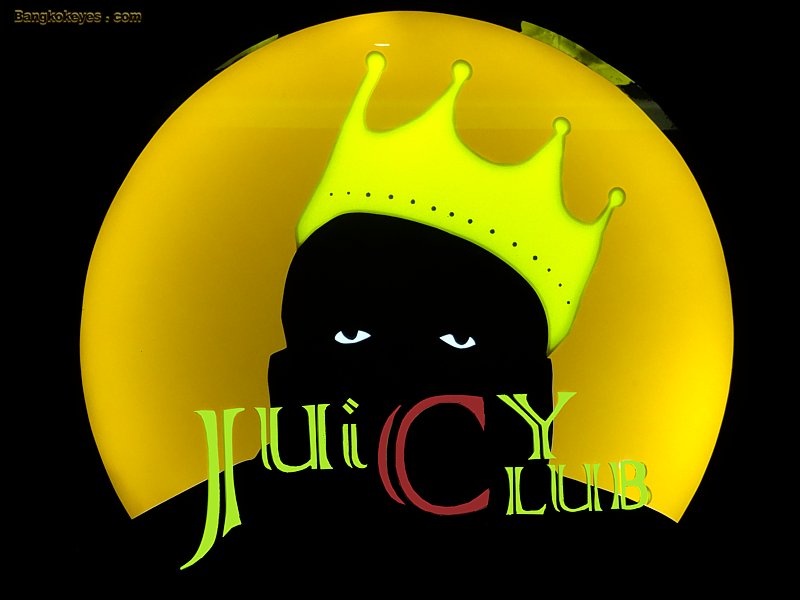 SOI 22


The
Luna Lounge
is taking another run at it - after being closed last month (when we passed by). As we have grown tired of saying, the way to get regular custom is to open regularly... But what do we know, we only play here...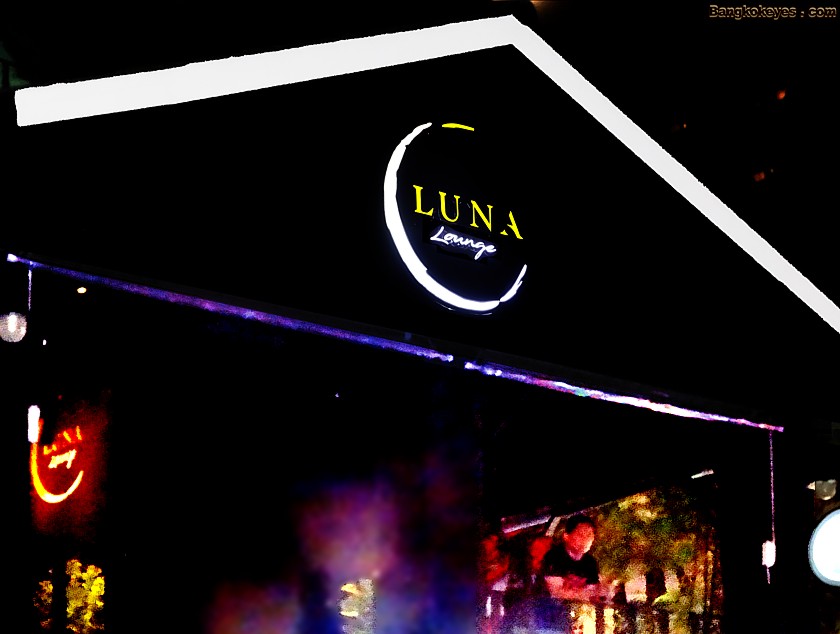 SOI 22


The
Bar I'on
keeps on improving the landscape, now that their renovations have been completed (2 months ago). Keep up the good works, gents... A pic for the archives.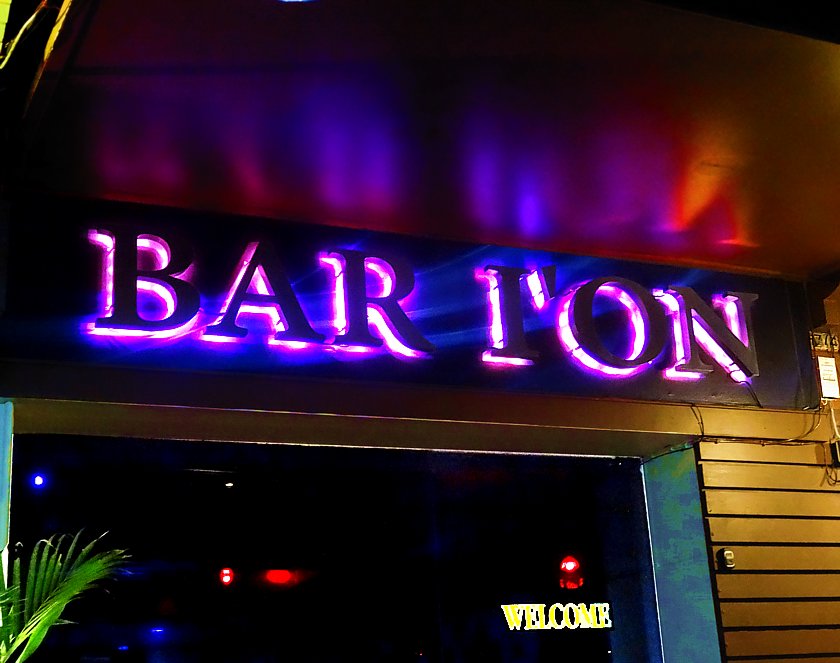 SOI 22


We don't know what to

call

it, but it goes by the name

Noi Kwa Roi

(Less than 100)

. We do know that a lot of loud

Rock 'n Roll

comes pouring down that gilded stairway, and a lot of local revellers are hanging around on the sidewalk...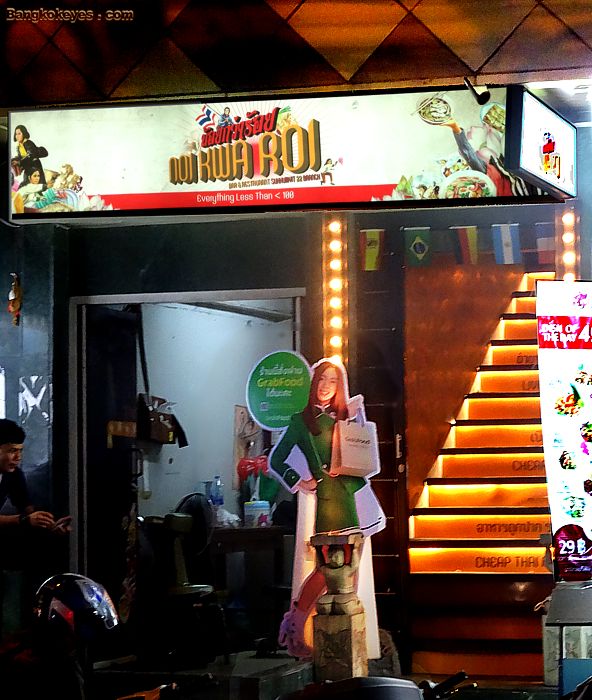 SOI 22


The
Sweet Heart Rita Massage
located deep in the heart of
Side-soi Lemongrass
(just past the
Marriott Hotel)
has called it a night. Ashes to ashes, so be it, then...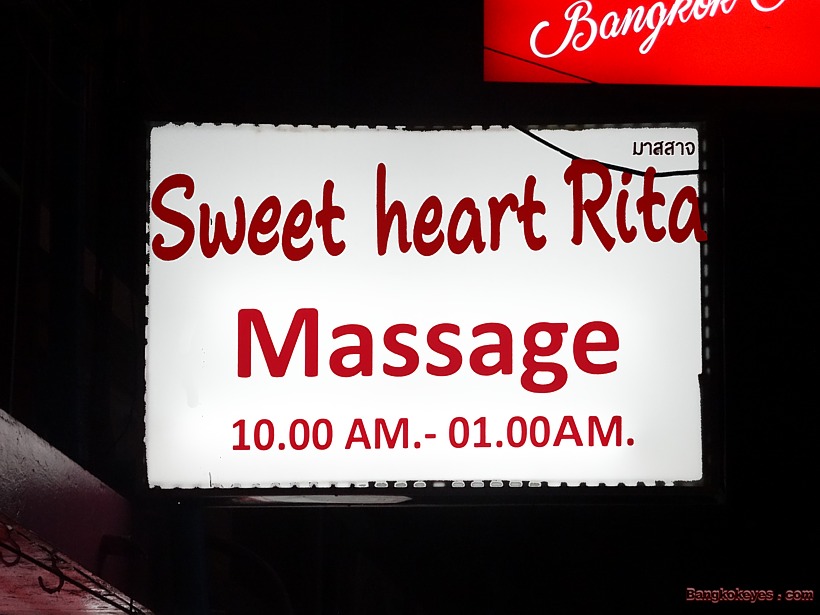 SOI 22


The
Hemingway
finally put up some signage. They are a
restaurant-bar
up until about
22:30
, when they become a
'till-late' club
. We are still curious about what will be opening up on the right hand side upstairs (it's still under wraps)...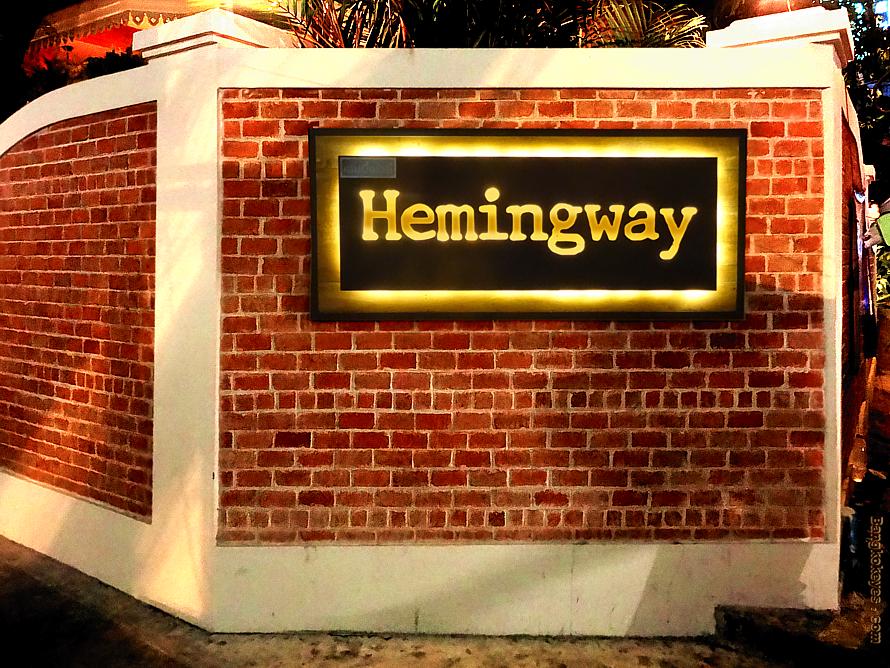 SOI AMBASSADOR (Sukhumvit Soi 11)


The
Crazy Girl Bar (CGB)
has put up some new signage... still going strong - until the wee hours, or for as long as customers keep coming...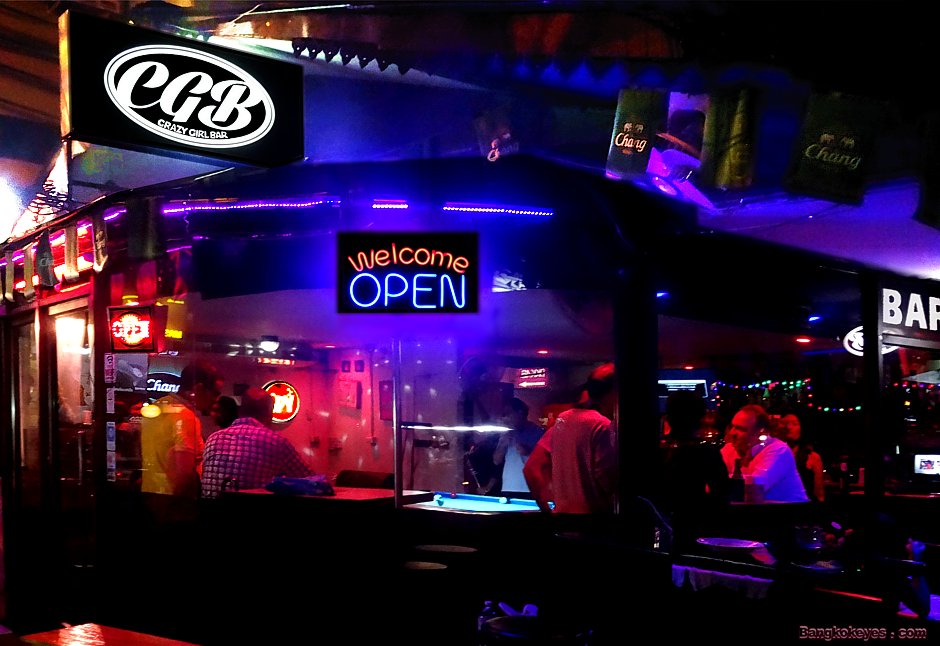 SOI AMBASSADOR (Sukhumvit Soi 11)


The big news on the
Soi
, and the
Nightlife
scene in general, is the closure of
Check Inn 99
. After leaving
Sukhumvit
at
Soi 5
for
Soi 24
, then on to
Soi Ambassador
, and most recently in
Soi 33
, the curtain has finally come down. The club owner says they are not looking for a new venue. Any such reincarnation would depend on getting together sufficient operating capital - which is currently not at hand. Many are sorry to see them fade... '
The Night Entertainment Scene
' on
Soi Dead Artists
continues to dwindle - how much longer will it be before it loses '
critical mass
' and winks out entirely as an
expat
Night Entertainment Area
? Below is a clip at the original
Check Inn 99
.
VIDEO CLIP
The Good Old Days? You bet...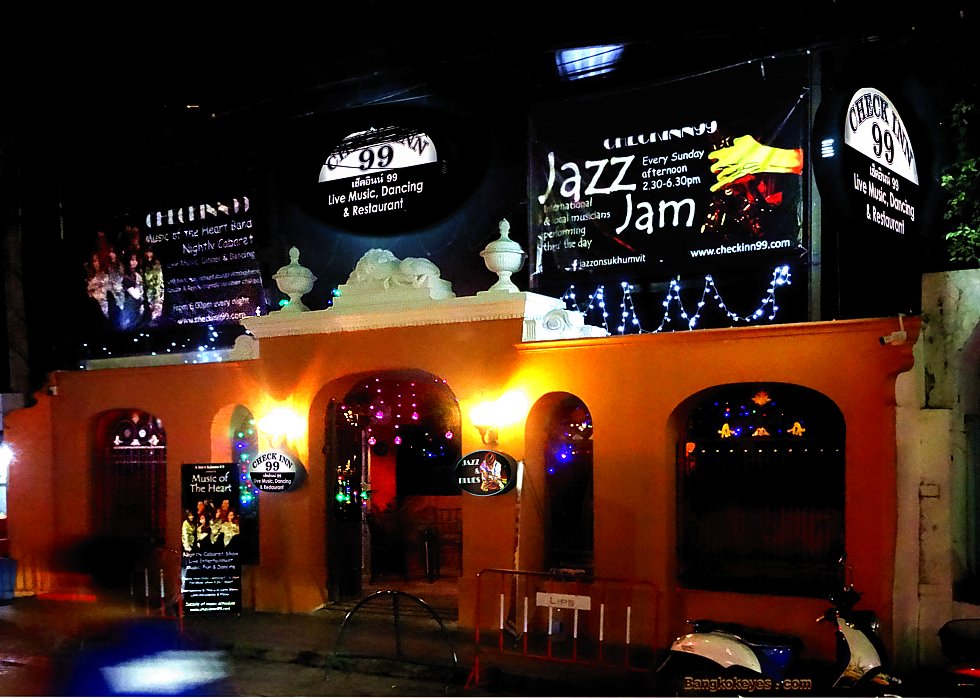 SOI DEAD ARTISTS (Sukhumvit 33)


Christies Club
and the
Napoleon
have opened in the premises recently vacated by the
Check Inn 99
(and its upstairs
Pavilion Sports Bar
). We note the rare circumstance where the two bars (
Napoleon
and
Christies
) are both run by the owner of the premises, and not leased out to third party bar 'owners'. We also note that both these bars, the
Napoleon
and
Christies
, have failed, not once but
twice before - each
. Some of our readers, who know
Soi 33
as well as anyone, have been surmising on how long the new setup will last. Let's just say my bookie isn't answering my calls... One reader suggested these 'new' bars be renamed '
shenanigans
'.... but that name is already being used...
ahennh...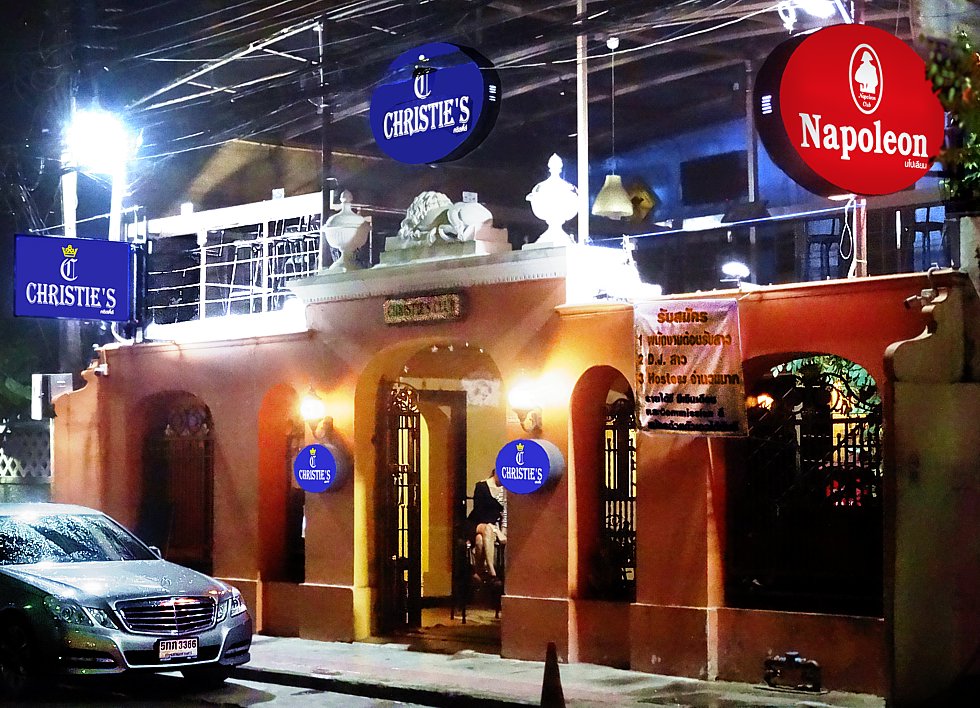 SOI DEAD ARTISTS (Sukhumvit 33)


The
Soba Juban
, a
Japanese snack-lounge
, has come back to life - just like nothing happened (they were closed last month). Located deep in
Subsoi Pan Pan
.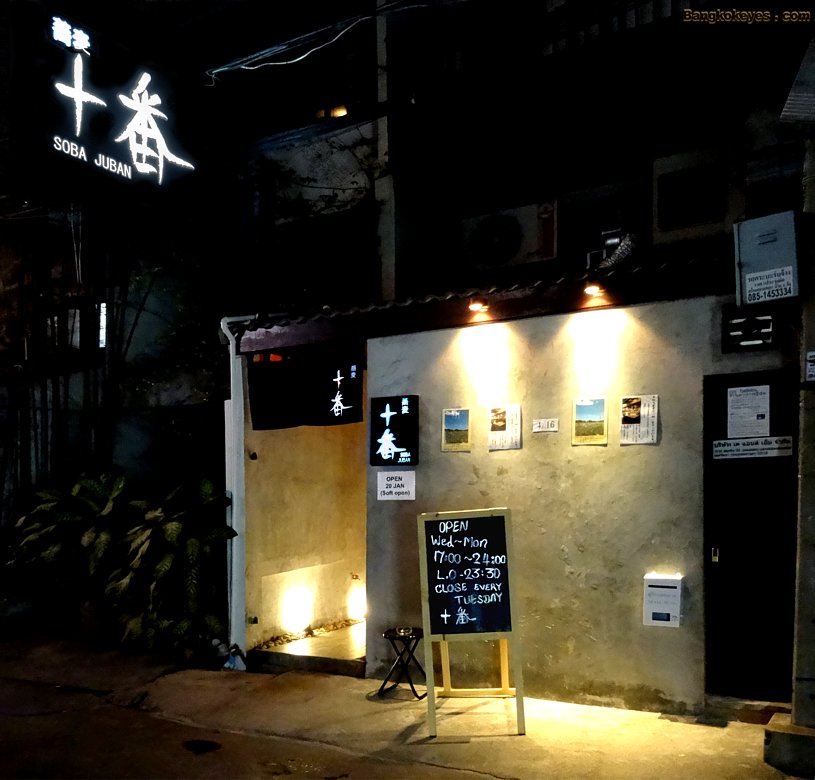 SOI DEAD ARTISTS (Sukhumvit 33)


The on-again, off-again
33 Club
has apparently reopened - I say, "apparently" because I saw the lights on, no one inside, and three bouncers lounging out on the sidewalk.... (File photo of busier times below.) I gotta say I've got a bad feeling...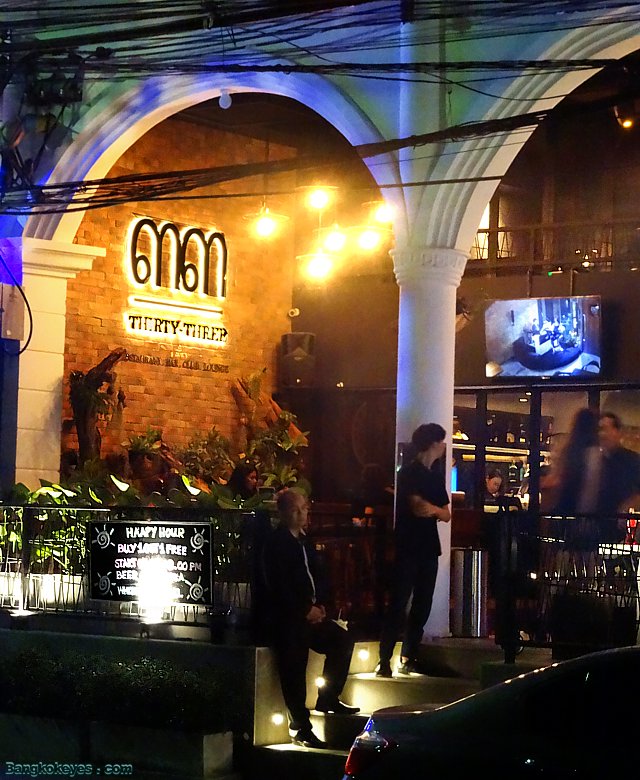 SOI DEAD ARTISTS (Sukhumvit 33)


A quick wrap-up of the now-closed

Soi Twilight

. Their official '

last day

' was

30 April 2019

, although all the bars that were going to relocate had already moved out, and those that closed down and went out of business had long done so. It achieved

critical mass

(asterisk above) - on

01 June 2006

. As reported earlier, most of the bars that survived the closure moved to

Patpong 1 & 2

, and another moved to

Soi Katoey

(Silom Soi 4)

. The photo below shows the boarded-up entrance to what once was

Soi Twilight

(

Surawong Road

entrance). This will be the last reportage of

Soi Twilight

.