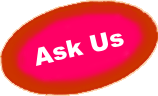 Join the '

Comments

' page...




RECALLING LIMELIGHT & COUNTRY ROAD


READER

: Hi Guys,
I'm a big fan of this site & a long time visitor to

BKK

where I take

R&R

time off from the oil rigs. My question is; have you any information on the ( demise of) the

Limelight

or

Lime Light Lounge A Go Go

that many years ago used to be one the first bars at the lower end of

Patpong 1

- near the

Madrid

I guess? I have never seen it mentioned – even in your all encompassing excellent

50 Years On

history article in

July

. I have such great memories of that place – it was one of maybe the first to use dry ice as a part of their show dance routine,,,,,,,, but it was the women who made the place.
Please find above an image taken from the

Country Road

- pool, sports & girls bar, top (

3

rd) floor on the corner of

Soi 19 & Sukumvit

whilst the

Skytrain

was still under construction –

Terminal 21

now - want to have guess at the date? Keep up the great work.



MIDNITE HOUR:

We remember the

Limelight

with equally fond memories, and have mentioned it a couple of times in earlier issues. Regrettably we don't have any good photos of that bar. Our only pic (low quality) is attached. The

Limelight

was opened in the early

'80's

(exact opening date not yet reconfirmed) and active during the

'90's

. It closed in

July of 1997

.



The

Skytrain

was open for business on the

King's Birthday 1999

, but your above pic is more recent than that - in that it shows the '

Skywalk

' as already completed. The '

Skywalk

' which was installed just under the

Skytrain

, and which leads to

Robinson's

and

Times Bldg

, was put in quite a bit later. The above archive snapshot is of the

Country Road

and its upstairs '

After Work

' on

Soi 19

. Thanks for writing in.


THE DET 5 - ALIVE AND WELL


READER

:
As an aside, and to my understanding,

Sexy Night Det 5

is still being managed/ run by the original owner(s)

Lek

and

Bob

. I'm not too sure of how much "hands-on" management they do now.



MIDNITE HOUR:

Although it has been some time since I have been back to

Det 5

, I occasionally exchange an email with

Bob

, and all indications are he is still at the helm. However, this is no excuse for my not paying another visit - way past due. The above photo is from our archives and was taken at their original

Tobacco Road (Soi Zero)

location.


MIZU'S MEMORABILIA

Photos Copyright A. Bongsalla. Reproduced with permission.

READER

: Hello.
Firstly a huge thanks for ur informal internet page. Perhaps a bit late, but on the subject of

Mizu's Kitchen

: I went in there looking while the wrecking crew was working. They allowed me to look around and I got some souveniers with me. I hope they can interest u. The front page of the menu clearly shows the older

Patpong

and even a banana tree to the right of the place. Regards



MIDNITE HOUR:
Many thanks for these memorable pics. We have run them through

PhotoShop

so that they will appear in better contrast on the Web. We note that

Mizu's

(or rather, the building in which

Mizu's

previously resided) is nearing completion of renovations. We do not yet know whether it will reopen as

Mizu's

.


TRINK - TODAY


READER

:
Is

(Bernard) Trink

doing anything? When I first traveled to

Pattaya

at the

Wild Chicken

(before that the

Nacho Noi

) his column would be passed around and talked about through coffee and until the first beer. I loved his "

Night Owl

". We corresponded for awhile and agreed that

Diana Washington's

recording of '

What a Difference a Day Makes

" was the greatest recording ever.



MIDNITE HOUR:
Bernard Trink

is still working at the

Bangkok Post

. An avid reader, he reviews a couple of books each week. He and his wife are occasionally spotted around town at a movie theater or on a

Skytrain

platform.

DARTS - COMES OF AGE
(IN A FREELANCER-RICH ENVIRONMENT)

Copyright D. Dymock - used with permission.

READER

:
Your history of all bar areas can be summed up in one word "Fantastic". When the

Bangkok Darts

league started those of us who spent a lot of time in our own favourite bars, were suddenly introduced to other bars and areas including bars that stood alone in a number of places that we would never have known about. The first meeting was held in a small Soi off

Soi 20

and was packed out. The league was so successful that it resulted in the first

Thailand Open

to be held in

Pattaya

in

1984

- see picture above.

The original

Loretta Bar

in

Soi Cowboy

one evening dressed all the girls in wedding dresses. You could buy a rose for 20 baht to give to your favourite girl. Needless to say they soon ran out of roses even after buying extra in. So the roses had to be recycled after a girl had been given 20. They also had to bring in more seats from other bars. That was the year all the bars in the

Soi

go together and held a

Street Party

. Did you know that one of the original bars in

Soi Cowboy

owned by a

Frenchman

opened as a cinema in the afternoon showing

English

language films? Also the

Grace Hotel coffee shop (Sukhumvit Soi 4)

opened to free lancers was the forerunner of the famous Thermae. Almost next door was the original

Beer Garden

before moving to

Soi 7

. Once again thanks for all you hard work.



MIDNITE HOUR:
Your historical comments on the budding darts scene in

Bangkok

and

Pattaya

certainly reflect a significant part of

Thailand's Night Entertainment

story - something to which we have not paid nearly enough attention. Re:

Lorettas

on

Cowboy

, one just doesn't find that sort of scene any more in

Bangkok

.

Going wa-a-ay back, the

Thermae Massage Parlor

opened in

1965

, and by the time we first visited the

Coffee Shop

in the basement in

1967

it was already a roaring all-night 'chicken farm' - the customers were mostly

GIs

assigned here and other

GIs

in town on

R&R

from

Viet Nam

(often the cause of conflicts). The

Thermae Coffee Shop's

only competition in the

'60's

was the

Nana Hotel Coffee Shop

, which, likewise had mostly

GI

customers from the

'Ra-Jah' Hotel

- which was an almost-next door

R&R hotel

.

By the time I first returned in

'73

on an

R&R

, the

Grace Hotel Coffee Shop

had started to click as another go-to destination for freelancers, and by the time many of us returned to

Bangkok

from Viet Nam in

'75'

, all three locations (

Nana, Grace, Thermae

) were freelancer havens. Many of us recall travelling by tuk-tuk from the

Grace

to the

Thermae

with ladies-of-the-evening who thought their chances of finding a john there would be better.

The '

second wave

' to hit modern day

Thailand

after the

GIs

was the

'German Invasion'

, which commenced flooding into

Thailand

in

1977

. The

Night Scene

owes them for both the beer bars (

bar bier

) [ which kicked off big, at first, in

Pattaya

], and beer gardens (

bier garten

) here in

Bangkok

. The

Frenchman

you are thinking of is likely

Michele

, whose bar, the

Jet-Set Lounge

, was in two separate locations on

Cowboy

due to lease expirations.

Thanks for reading and for writing in.
Don't hesitate to send your questions and comments - always welcome.
Note: Text may be edited for brevity and/ or clarity.

'Reader's Corner' moderator -

'Boge' Hartman


Historical Research