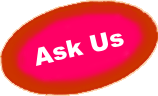 Join the '

Comments

' page...




BERNARD TRINK REMEMBERED
...A FEW OF OUR READER's COMMENTS...

"
"I am impressed by your layout honoring 'high pants' Trink. A trip down Memory Lane! ... ... From my first week in Thailand, in the early '80s, I was an instant fan of Bernard. His Saturday, Bangkok Post, column was almost always the best part of their otherwise slim-pick'n Saturday. I remember one of the times, when the forces of 'up-tight' Hi So, 'preserve our culture' mavens managed to have his column banned from the newspaper! ... ...
(A friend) and myself held a walking-Irish-Wake that very weekend. We had 'bon-voyage' drinks in the remaining, last-man-standing, bars of Pat Pong, recalling the good old days, sharing our own stories about then and now. It was a grand, high spirited, tour of the past, just as Trink would have wanted. Not that anybody need give a hoot!"

"
"A lovely tribute. ... I admire your genuflection to the master of all that he surveyed – from extracurricular activities with a certain demimondaine to caravansaries, dram shops and constellations (after-hours meeting places). The nightery news of the week will never be the same. All honors to Bangkok Eyes. The lineage is safe, unbroken, unbowed. But, I don't give a hoot. ... "

"
"Really well done on Trink. ... He told me once after he was fired that it was the women at the Post mainly responsible as they really didn't like him. When he tried to start up on line I think he wanted US$12 per year, or some such, and I told him that isn't the way to go, he should sell ads and post columns for free (as Stickman eventually did so well) but he went his own way."

"
"A lovely tribute. ... I read a couple of others and Roger Crutchley was good in the Bangkok Post and yours was excellent. Keep up the good work."

"
"An amazing tribute to a true character of Thailand. It was really well written."
"

"
"A lovely tribute. ... Excellent summary (likely the definitive statement) on Trink's life. Well done."

"
"Excellent in all respects. ... .. Remarkable article. Exceptional tribute."
"

"
"Interesting Trink's name would be on an urinal in the Thermae. Thermae, the original next to the Chavalit, (near the) the Firestone Building, was an old haunt for me while I was in Bangkok. Those were good times."

"
"Great issue, great piece on Trink. I remember scanning the column for the word "showing", which should give you an idea about my level of sophistication at the time. The column is, as always, jaw-dropping. Your energy and frame of reference are prodigious. Wish I were there, but the way things are going, it won't be for quite a while or, maybe, ever."
"

"
"Really good Trink piece. ... ... Can't wait to get back but resigned to several more months of not even knowing when it may be impossible. Victoria has now had over a week without cases so there's some hope for the Aus-Thai situation...in the meantime my guess is the Chinese will come in force soon - I wonder how that will play out for the night entertainment scene?"



"

As some country singer said, 'It's all been fun.'

"

OLD BARS, FAMILIAR CHARACTERS...


READER

:
As I recall,

Bill Book

did have a bar across from

Lucy's Tiger Den

1971-75, or so. Was it not called

The Cellar

? You could get 'serviced' in the mens' room. He was an ex-Navy SEAL. The

Cellar

, to me, was

The Thermae Coffee Shop

, Suk Rd, which moved about a block from the 1970's - 80's location. I used to hit it back in the 70's after the race track on Sat-Sun w/

Tony Khim

&

Anton Perera

, Sports Editor for Bkk Post. It was open most hours.

Tony Khim

opened more pubs than anyone I knew. Then, he was a friend of

(Udom) Patpong

.



MIDNITE HOUR:



Bill Book

ran

Bill Book's Cellar Bar

until about

1991

. It was then located in Gaysorn, which at that time was a warren of small sois across the street from the

Thai Yonoke

. Gaysorn is still there, but has been entirely redeveloped with mega shopping and hotels. It was a 'Special Forces' bar;

Bill

was reported to be 'Special Ops' of some flavor. If you walked in wearing a tie, it would be cut off, and nailed to the wall. It did have 'special services' by the female staff, as you have mentioned.

Lucy's Tiger Den

was originally on Silom Road near the Dusit Thani Hotel, but later moved to Surawong Road opposite

Patpong 2

.


COVID-19 : A VACCINE PREDICTION


READER

:
I know you and your group can't predict the future and I doubt you can email the

PM

, but still your information on your blog about

Covid-19

in

Thailand

is excellent. Assuming that vaccines become generally available in the first half of next year, do you see

Thailand

opening up to general tourism in

2021

? Do you see it on a

country-by-country basis

with some country's citizens (e.g.,

USA

), at the bottom of the list?



MIDNITE HOUR:

In the event your assumption becomes reality, I see some possibilities: The vaccines now in the news (once proven efficacious and without side effects), could become available and inoculations could begin in substantial quantities in the

US

and

Europe

by

January

, and everywhere else by

June / July

. Countries with

well-managed isolation measures

, particularly in

Southeast Asia

and

Asia

, could likely be the first to enter into bilateral arrangements with

Thailand

.

Covid-19 inoculation records

would be required, as per years gone by, when we were required to travel the world with an updated

yellow 'shot card

' (see a sample above). It is possible that the

Hawaiian Islands

will be the first to re-integrate with the rest of the world - ahead of the rest of the

USA

- they are very keen to reestablish tourism with

Japan

.
It is most likely we will see a graduated and

nearly full global reopening

by the end of

2021

. Again, this is only considering likely possibilities.


Thanks for reading and for writing in.
Don't hesitate to send your questions and comments - always welcome.
Note: Text may be edited for brevity and/ or clarity.
'Reader's Corner' moderator -

'Boge' Hartman


Historical Research