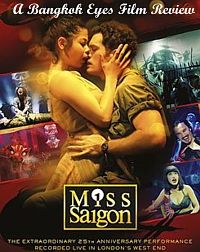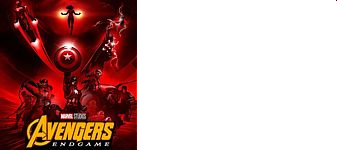 MONTHLY NEWS
COLUMN


Bangkok,


01 September 2020


William R. Morledge


September's Nitelife News
Bangkok's Bars - 20 Years Ago
A Smile in the Land of Smiles.
Reader's Corner: The Yard Of Ale 1967
Bangkok's Graffiti Update - #173

Coronavirus Overview
GLOBAL 2nd WAVE WEAKENS
01 September 2020
This month we again review the

global figures

alongside several 'typical'

individual countries

. For purposes of comparison, this month we are publishing data for the same countries we analyzed last month. Note:

'typical' countries

are so selected because of their accurate record-keeping and, not coincidentally, their implementation of internationally recognized precautionary procedures used in containing the

Coronavirus

. As was the case last month, it is immediately observable from these graphs that the

2nd Wave

generally rose, then began falling - both globally and for each of the individual nations, during the same timeframe. The only geographic area slightly slow in beating the

2nd Wave

is

Europe

(including the

U.K.

). This is likely due to their less-than-organized implementation of precautionary containment measures - nevertheless, it appears their numbers have peaked and are also beginning to taper off.

It also

becomes apparent

from the analyses of the graphs of these countries over the last 3 months, and from analyses of countries who have not been successful in implementing adequate isolation protocols, we can now

reconfirm which measures work, and what does not work

- at least as far as 'isolation' and 'control' are concerned.

See the last graph below for

Thailand

. As with last the last 2 month's reports, we remain '

in the eye of the storm

' and, as also noted last month, it is a

blessing

and a

curse

...

A blessing

in that we are currently spared the disease, and

a curse

in that we are not building up '

herd immunity

. Another name for being "in the eye of the storm" is

we are in a 'bubble' of our own making

. The 'bubble' is not something we can stay in forever, and should we attempt to "wait it out" the entire nation will suffer economically, and other ways.

This includes the 'policy' of 'waiting it out for a vaccine'.

Again, there is no guarantee a successful vaccine will ever be developed. Whether or not a vaccine is developed, the strict isolation at the borders / shutting down tourism only hurts Thailand. It is important to commence 'enlightened' step-by-step re-integration with the rest of the world - as exemplified by the proposed

'Phuket Quarantine Island'

(see below).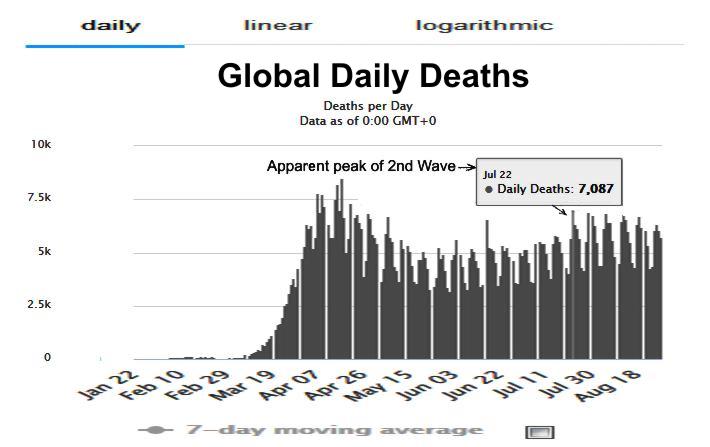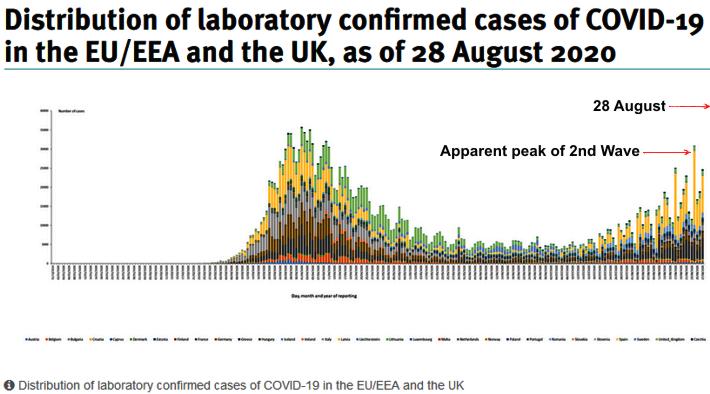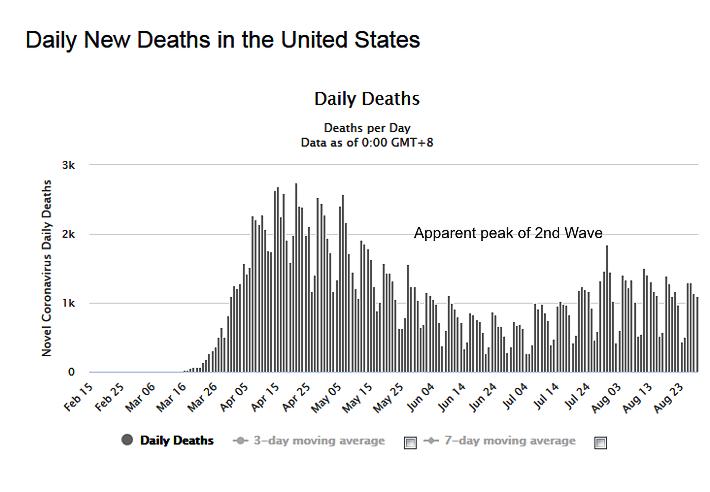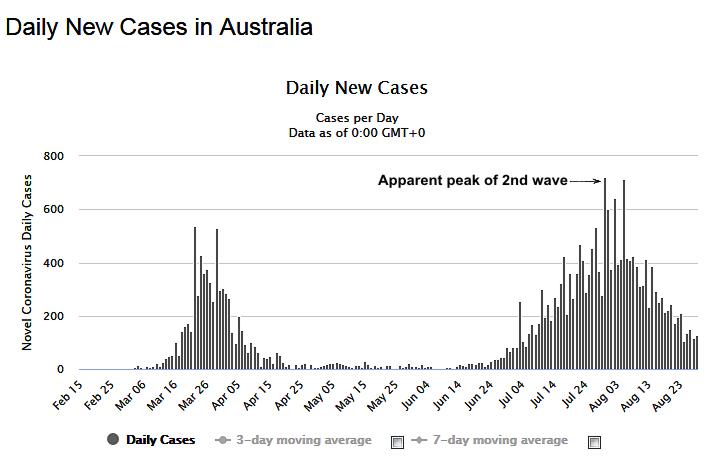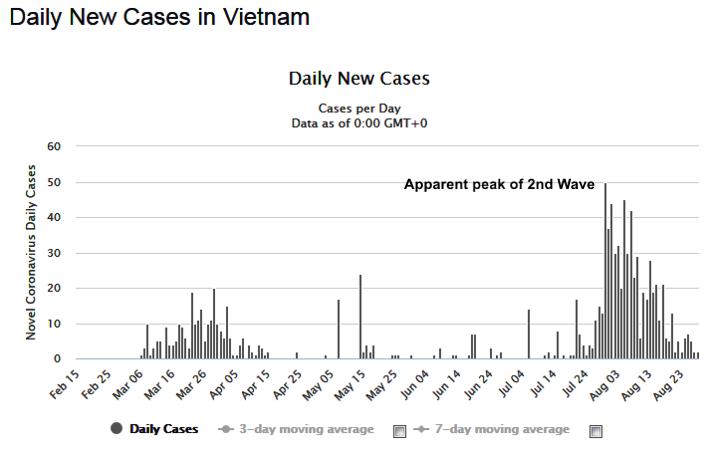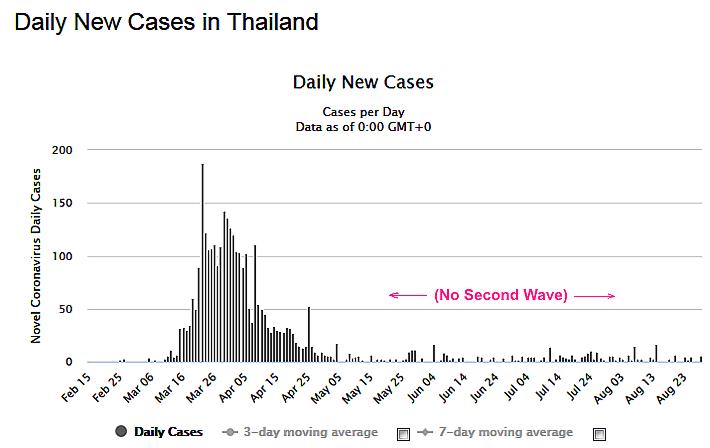 As the above upsurges and declines are recent, we have used both 'new case' and 'death' data to best illustrate the actual trending by the most accurate and visually observable means.

Bangkok Eyes

has reproduced the above information as a public service - this information is readily available to the public on the Internet and through other sources. This information is not to be construed as a prediction, or an estimate, or a projection relating to changes in the prevalence of the

Coronavirus

, either as to length of time, location or severity.

All charts sourced at

www.worldometers.info

from W.H.O. data.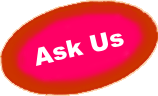 Join the '

Comments

' page...




NANA PLAZA - SHRINKING OR GROWING ?


READER

: Hi,
Noticed you are including the total number of bars in each of the bar areas from

20

years ago. A great perspective but on the other hand, I see that

Nana Plaza

was showing

40

or over bars back then. Today there are about

35

or

36

? (not counting whats going on with the

Covid

). As a part time resident here, I know that the

NEP

is now bigger than it ever was, so it seems the maths is a little off. Can I ask for a recount?



MIDNITE HOUR:

While your observations are nearly spot-on, it would be folly to come to too many conclusions too soon. What has happened is a number of bars have absorbed their next door neighbors, becoming two shophouses wide (and in some cases three shophouses wide), causing the total number of bars to drop. At the same time, pushing the total number back higher again, a number of spaces which were not bars before have now become bars. The

pre-Covid

count at

Nana Plaza

was

34

- and will likely return to that number in the future. We provide below a head-count of the old "

NEP

" bars from

20

years ago. We are betting you will see a number of bars you wish were still there...





Ground Level


Lucky Luke
Spirit House Beer Bar
Saloon Bar
The New Rainbow Bar
Play Skool
Hollywood Rock
Sugar Beat bar beer
Rainbow 2
Obsession
Voodoo
Bottoms Up
Red Lips Matterhorn Bar
Lollipop Mermadium
The Bubble
Alien Plaza
Lee Garden
Pharaohs
Roadhouse
Hot Rods Video Arcade & Bar


AUGUST 2000



Second Level


Vixens Night Club
Nancy Bar
Angel Witch Rock Dancers
Para Disio (3rd level also)
Fantasia
Spider's Web
Rosemary Bar
Woodstock
G-Spot
Casanova
DC-10
Sexy Night
Ferang Connection
Hollywood Stars Bar
Hog's Breath Saloon
Three Roses Bar
Titty Twisters
Welcome to Millennium






Third Level


Carinval
Tattoo
Hollywood 2 Rock & Roll
Beverly Hills
XXX Carousel Bar



PATPONG - HISTORICALLY

READER

: Hi!
Thank you for the link to

Bangkok Eyes

– there were a lot of familiar place-names in the

August

edition, but also many that opened well after my

1986

departure. I am copying (a friend). He only went to

Patpong

on days that ended with the

letter "Y"

. He was a pretty active shutterbug and he may have some interesting archival vintage photos to share.

MIDNITE HOUR:

Great to hear from you. ... Looking forward to seeing you again and meeting (the Mrs.) ... If (your friend) has any pics he wants us to publish on the

Bangkok Eyes

, it would be our pleasure.


YARD OF ALE - 1967

READER

:
Dig back in your archives guys and gals.

I recall during

R&R

days there was a bar either on

Patpong

or somewhere nearby called the

Yard Of Ale

. No

A Gogo

though. Can you provide any info on them?


MIDNITE HOUR:

Although our arrival in

Thailand

was during that era, we unfortunately don't have any surveys (archives) going back that far. We do recall

The Yard Of Ale

, however - it was located on

Silom Road

at the top of

Convent Road

. A '

live entertainment' Venue

, it wasn't really 'our kind of bar' (we may have stopped by once...). However it was fairly popular for a number of years, before eventually going out of business. In the

1967

advertisement above, the cartoon representation of '

Sam at the piano

' was

Sam Scott

, the proprietor. A number of years ago,

Roger (Crutch) Crutchly

of the

Bangkok Post

penned a righteous review of 'The Yard', <

link>
here...

Thanks for reading and for writing in.
Don't hesitate to send your questions and comments - always welcome.
Note: Text may be edited for brevity and/ or clarity.
'Reader's Corner' moderator -

'Boge' Hartman


Historical Research



Let the September 2020 Follies begin-



B

angkok's

Night Entertainment Venues

, closed down in late March, have officially been allowed to

reopen

since 1 July. This month, as was the case last month, we have seen a number of

Nitespots

reopen, and several that have gone out of business permanently. Additionally, we have noted in our last two monthly surveys that a number of

Venues

will close on some days, and will be open on others (without putting signs out front to inform customers of temporary closures). In such cases, we will report those venues as "closed", however, during this time of '

Coronavirus Crunch

', we will not remove them from our monthly surveys, and duly record any eventual reopenings.





As they were advertising last month, the
King's Group
reopened
King's Castle
(far left in the photo below),
King's Castle 1
and
King's Castle 2
(conjoined in the center of the photo). At the right of the pic is the
SuperStar
(featured last month).
Patpong 1 Road
is reopening (post-
decree
lockdown) much slower than either
Nana Plaza
or
Soi Cowboy
- it is still essentially in darkness. Note - Open last month, but closed this month is the upstairs
Takara Massage
.


PATPONG 1
Newly Opened / Reopened in August (On or before 1 September) 2020
*
King's Castle
*
King's Castle 1
*
King's Castle 2
Closed Permanently, or Reopened but Reclosed before 1 September 2020
*
Derby King 2
*
Takara Massage
*
Thai Lady Bar
- (2nd floor rip off) - (No sign)

PATPONG 1


Up a quick flight of stairs (or you can take the lift) one now accesses the

Patpong Museum

through their picturesque entranceway.


PATPONG 2


Up on The Ramp the

Spanish Eyes

found themselves in the wind... Sad to see them go into the night... They were replaced by the unusually named

M Nine

. May the

M Nine

never know the dark side of bright city lights...


PATPONG 2


Up on The Bridge, the ever popular

Black Pagoda

is now offering a unique and interesting membership, or 'loyalty program', to appeal to the expat nightcrawlers among us. Since we are going to be there in any case, why not?


PATPONG 2


The

Glamour

has had its share of ups and downs in its very few years of existence. Presently, it is in yet another 'downer'. Expect it to reopen ..... one of these months...


PATPONG 2


Up on the 3rd level above

Shenanigans

the

Kamikaze DJ Bar

remains closed (as does the

Emperor Club

up on the 5th level).


PATPONG 2

Newly Opened / Reopened in August (On or before 1 September) 2020
*
Bangkok Massage
*
Top Less Pool Bar
- but moved into
Thai Room Pool Bar
'
*
Triple 888 Massage
- On
The Ramp 3
rd floor.
*
The Strip Bangkok 2
*
M Nine Bar Lounge Karaoke
- New - In
Spanish Eyes
digs
Closed Permanently, or Reopened but Reclosed before 1 September 2020
*
Bada Bing
*
Glamour
- Photo above.
*
Thai Room Pool Bar
- Became
Top Less Pool Bar
- (No sign)
*
Spanish Eyes
- Became
M Nine
, On
The Ramp
- (No sign)

PATPONG 2


There were no new openings or closings on
Soi Cowboy
this past month, however we note (for the second time) that the so-called '
Iranian Bars
' are still closed. They were noted opening and closing sporadically even before the
Emergency Decree
, and to date have yet to reopen. As of this writing, we are removing those bars from 'the inventory' :
Club Rio
(
Our Place
),
Spice Girls
,
Midnite
,
Deja Vu
and the
Kiss-Sahara
. Should any of these
Nitespots
come back on line, we shall be pleased to make note in a coming issue...


SOI COWBOY

The inventory of
Nitespots
within
Nana Plaza
was static this month, so we will take the opportunity to post a "
For-The-Archives
" photo of the entranceway.


NANA PLAZA

Last month we noted the newly opened
Random
which had opened in the old
Rainbow 3
digs on the
2nd level
, but we had only a very poor photo to show for it. This month we took a few pics (for the
Archives
), one of which is below.. ... May they continue to rock...


NANA PLAZA

THIS IS HOW....
...Nana Plaza USED TO celebrate Holidays...
VIDEO CLIP

LINK TO US

O

ce

U

pon


A

T

ime


I

n
HollywooD


FILM
REVIEW
Click Here
! ORDER
NOW !