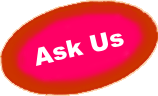 Join the '

Comments

' page...




INVESTORS - LOOK BEFORE YOU LEAP


READER

:
Hi Guys, I want to thank you for keep going with updates regarding the current Bangkok situation. Much appreciated. :) Just wondering about the impact on "

investors

" ? Let's say you bought

3

apartments on credit to rent out to tourists, and now no rental income at all for months or years.... Any infos how

Thai

banks react here ? Personally I am very happy that I experienced some good times in

Bangkok

and actually stopped coming in ., I first came in 2000. Cannot complain about my timing... All the best and good luck.


MIDNITE HOUR:

Thanks for writing in. If you, or others are interested in buying property on credit here in

Bangkok

, you would of course, need to establish that credit first. Leaping headfirst into buying property here is frought with complications. First, foreigners cannot own land. They can own apartments or condominiums (yes, there is a difference). Foreigners can lease buildings and land for up to

30 years

. Foreigners who establish companies here in

Thailand

can own land in the name of the company (along with your

Thai partners

). Etc. Anyone interested in doing so, would want to spend considerabe time learning the market - and learning the various areas. There are certain requirements for importing money which must be met. It would be best to consult a lawyer before making any purchases. To your further query,

Thailand

is seen to have a 'real estate bubble' now, while, on the other hand, good prices might be had buying out those who do not want to stay during this low period.

Thanks for reading and for writing in.
Don't hesitate to send your questions and comments - always welcome.
Note: Text may be edited for brevity and/ or clarity.
'Reader's Corner' moderator -

'Boge' Hartman


Historical Research