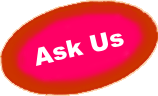 Join the '

Comments

' page...




TAHITIAN QUEEN DOWN, NOT OUT

READER

:
Read this afternoon that the "

TQ

" in

Pattaya

closed. Then that was confirmed when I read it in

Bangkok Eyes

. I didn't spend a lot of time in the

TQ

as that spot was mostly "afternoon & cocktail hours" drinking. I found out early that if I indulged early and late afternoons, there was no night upright. Like

Dracula

, I did my best work at night...... At one time I was going to move to

Thailand

and open a bar with a friend named

Fred Huff

. He's now passed on, but he worked at the

TQ

as a day manager for a time. He fuc!ed that up as he did almost everything else. We were going to buy a bar on

Soi Pattayaland

. My idea was to give it a

N'Awlins theme

. Then work on the rest of the bar owners in the

Soi

for a yearly

Mardi Gras

.

Fred

and I met with

Woody

a number of times. The deal fell though. I later found out that the guy selling the bar didn't own it. Lucky for me.



MIDNITE HOUR:

We don't know if we were first out last month with the 'news' that the

Tahitian Queen (TQ)

had closed, but we were the first to have confirmed it with '

The Horse's Mouth

' prior to publishing. At the time, there had been been a lot of activity behind the scenes regarding plans to reopen the

TQ

as soon as a semblance of normalcy returned. This included discussions on the possibility of taking on a non-managing partner(s), and a

GoFundMe

, which was reportedly doing yeoman's service, at least toward paying the rent - an '

institution

' like the

TQ

couldn't just let wither and die...

We have, just hours ago, been informed by the owners that the

GoFundMe

was able to raise enough money to get the

TQ

back up to break-even, and they will be reopening on

Friday, 12 February 2102

- Good Lord willin' and the cricks don't rise.

STICKMAN NOW GONE ?

READER

:
This is just out on his

Sunday

blog, so you may not yet know.

Stickman

, your strongest competitor is no longer publishing. Can't blame him, when there is next to nothing to talk about with the bars closed, and no tourists even if the bars were open. Hopefully

Bangkok Eyes

will continue publishing?



MIDNITE HOUR:

Thanks for writing in, but, we need to read

Stickman's

latest column carefully - there is a very good chance he will be returning once

Thailand

is back to 'normal' (whatever that may end up being). Note that his website is staying up online, so there is always a lot of reminiscing of times past to be done until such time as

Stickman

(hopefully) returns to the 'ether'. We note in passing that

Stickman

is not a competitor in any sense, our two websites are '

same-same, but different

'. The

Bangkok Eyes

is not commercial in any sense, and our '

Prime Directive

' is recording the

Nightlife history

- whereas the more popular

Stickman

column covers entertainment in general. Rather, he and I have long been more like 'co-conspirators' - both our sites produce original (rather than 'derivative') material - there is way too little of that these days. As long as the

Bangkok Eyes

writers remain able-bodied and not thrown out of country

PNG

, we will continue to blog-on...

KILLERS SOBHRAJ & CHOWDHURY - ON BBC

READER

:
You may be interested to learn that the

BBC

television in the

UK

have just started to air a series on the remarkable story of

Charles Sobraj

. Wanted for multiple murders in

Thailand

,

Sobraj

used to pick up his victims in the bars of

Patpong

in the early

70's

.
You may recall that

Sobraj

was arrested in his apartment following a tip off from the

Dutch

and

British Embassies

and that passports of people missing were found in his safe.

Sobraj

was let out on bail and was never seen in

Thailand

again. The

Bangkok Post

allegedly made accusations that a bribe had been paid.
I look forward to seeing how close the television drama will be to the facts..



MIDNITE HOUR:

Many thanks for the heads-up. Many of us will remember when

Sobhraj

stalked the

Nightlife Scene

in

Bangkok

and

Pattaya

in

1975

.
However, contrary to what most 'recall' of the "

Charles Sobhraj Story

",

Sobhraj

and his partner-in-crime,

Ajay Chowdhury

were more active in

Pattaya

than in

Bangkok

. (At the time, this writer was living in

Pattaya

.) According to best information from all sources,

Sobhraj

and

Chowdhury

were the two actual perpetrators of the murders.

Sobhraj

,

Chowdhury

and the rest of the small group of acolytes were headquartered in a

Pattaya

resort at the time most of their

Thailand

victims perished.
As far as records are known, their first victim (there may have been others) was

Teresa Knowlton

, who was lured by

Sobhraj

to

Pattaya

from

Bangkok

- her corpse was found there in

Pattaya

, burned. Next was

Jennie Bollivar

, who refused to become part of the cozy little group - she was found floating in the bay, just outside

Pattaya

in her flowered bikini.

Vitali Hakim

was next - he was found burned on the roadside near the

Sobhraj / Chowdhury

'headquarters'.

Dutch

students

Henk Bintanja

and

Cornelia Hemker

, acting on an earlier

Hong Kong

invitation to visit

Sobhraj

, came to

Pattaya

that same year, and were later found strangled and burned - reportedly after

Sobhraj

and

Chowdhury

began to fear they were being found out. The last known death at their hands was that of a

Miss Charmayne Carrou

, who came to

Pattaya

to search for her already dead boyfriend,

Vitali Hakkim

. She was summarily drowned, as was the second victim, in her flowered bikini. It was then that authorities connected all the dots, and the

Sobhraj / Chowdhury

murders became known as the '

Bikini Murders

'.
The series you refer to is

The Serpent

, an

8-part mini-series

on

BBC

, which commenced on

1 January

, and is ongoing. Note: "

Serpent

" should read, "

Serpents

", shouldn't it... It is seen, so far, to be a relatively accurate portrayal. Interested parties can

Google

it.

A SPEAKEASY - OR TWO....

READER

:
Your

January

blog was spot-on - nowt going on in the big bars, they're bleepin' blacked-out! But I, and a couple of mates, roaming the lesser quarter have found a couple doors cracked open, allowing a quiet sup, or three. I guess it would be fair to call them

speakeasies

, like in the old

American

gangster films? I think for discretionary purposes I'll hold off on putting names to those not-so-public houses, but jest to let you know, seems there's always a way to get down the pub.



MIDNITE HOUR:

Indeed, accounts such as yours are reaching our ears, and while out on our 'rounds' this month, we stopped by at no less than

6

of those '

speakeasies

' of which you speak, obliquely, and we have noted the existence of several others. While there is, in fact, the romantic notion of the old

speakeasies

, there is a common lament at those sparsely populated

Venues

- they've got no money for rent, they've got no money to pay the staff - they have to stay open, or they are gone. We are not taking sides here, but the authorities need to understand what works and what doesn't. And one of the things that

historically does not work

(from our old

Viet Nam

days) is, "

We had to destroy the village in order to save the village.

"

Thanks for reading and for writing in.
Don't hesitate to send your questions and comments - always welcome.
Note: Text may be edited for brevity and/ or clarity.
'Reader's Corner' moderator -

'Boge' Hartman


Historical Research