T
he District of
Shoreditch (East End London)
has been an '
entertainment center
' since
Elizabethan times (16th Century)
, when it hosted
Shakespearean theater
. (
What
? You mean you haven't heard of it?) In more recent years, in addition to the plethora of
bars
and
pubs
, it has also become a center for '
graffiti art
' and '
artists
'. (
What
? You mean you haven't heard of this either?)
Money, being '
Lord of All 'Progress
'', the real estate developers
Galliard
secured a plot of land right downtown in the middle of
Shoreditch
- upon which they put up a
£
750 million 'luxury complex'
, which inlcudes
37
storeys of apartments, retail and office space. The land it sits on also happens to include the discovered remains of
Shakespeare's Curtain Theatre
(yes, the original historic theater). It also happens to be the site of
Shoreditch's
famous '
graffiti wall
' (appearing in local guide books, etc.).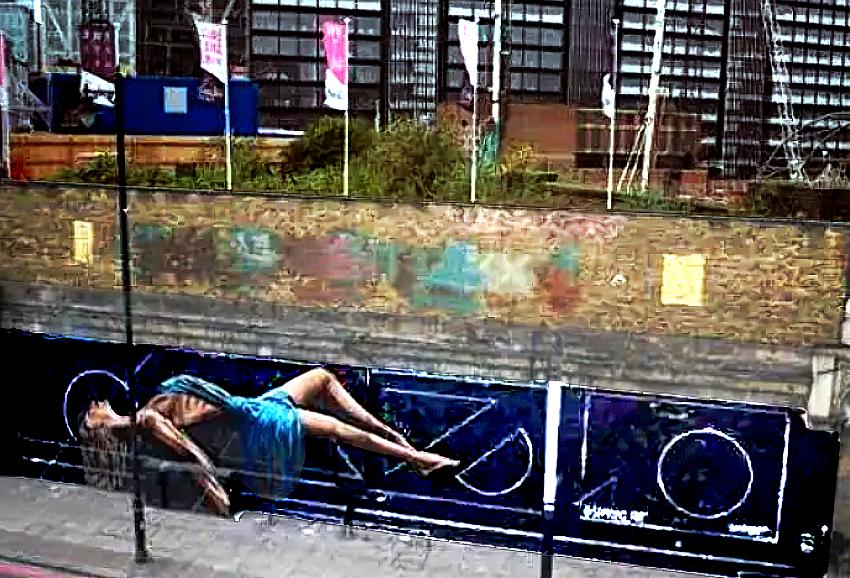 In an effort to appease the natives (and the
Historical Society
),
Galliard
has incorporated
Shakespeare's Curtain Theater
into the highrise development as an '
historical attraction
', and by way of further recognition, has renamed the entire development "
The Stage
".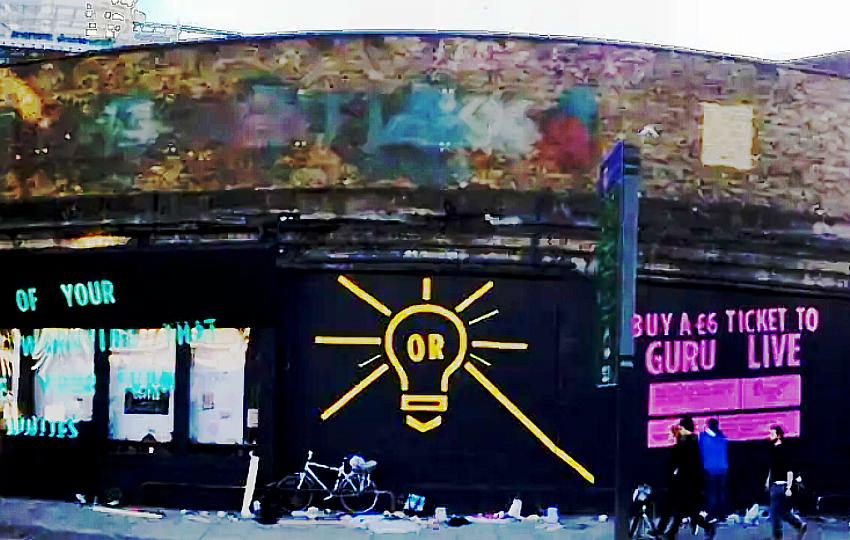 However,
Galliard's
gesture to the historical significance of
Shakespeare's
theater didn't pacify
England's
myriad
graffiti artists
in the least. On hearing of the new development, the hue and cry went up in defense of the
graffiti wall
- how it was an important part of the
local culture
; how it was '
iconic
', ...you get the picture.
Galliard
, hearing the cries, decided it would also keep the
graffiti wall
as part of the development. How '
inclusive
'...! We can further report that all is well with both
Shakespeare's theater
, and the
graffiti wall
- at least, for now...