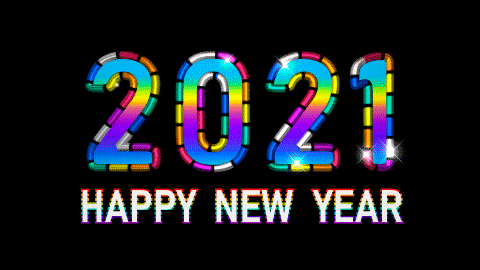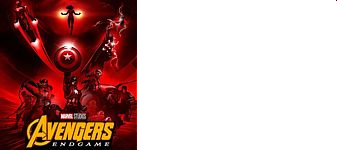 MONTHLY NEWS
COLUMN


Bangkok,


01 March 2021


William R. Morledge


March's Nitelife News
Bangkok's Bars - 20 Years Ago
A Smile in the Land of Smiles.
Reader's Corner:

'

Tahitian Queen Reopens

'


Bangkok's Graffiti Update - #177

As
Thailand
and the
World
are experiencing what appears to be the downturn of the
Coronavirus
- concomitant with the
commencement of CoV vaccinations
, we at
Bangkok Eyes
will attempt to assess
'realistic expectations
' on the functional reopening of
Bangkok's
Night Entertainment Industry
, and the reestablishment of a viable level of tourism.

Patpong 2 Road's

Crown Royal

was an'

early opener

' on the easing of Government restrictions on

Night Entertainment

, 23 February 2021.

The widespread vaccination of populations of various countries (to include Thailand) will not alone bring about the reopening of international borders, the functional restoration of our tourism, or the full reopening of the

Nightlife scene

. Firstly, the execution of vaccination programs globally will take several months, during which adequate quantities of vaccine will be able to be produced and distributed - and then administered (usually over a one-month period). Vaccinations will be only the first step toward the return to any semblance of "normal". There will be other hurdles to clear before we can once again enjoy free travel. First, and foremost, the world community will need to come to agreement on which vaccines are internationally acceptable, and which documents will be internationally recognized as proof of vaccination.


The
Thai Government's
partial easing of restrictions on
23 February 2021
has allowed the
Night Entertainment Venues
(
bars, karaokes
and
massage parlors
) to reopen and serve alcohol, while limiting their hours of operation. Certainly a positive step toward a 'new normal', however little if anything is gained if tourism (the source of customers) has not been restored.

While tourists are actually starting to return to
Thailand
, the numbers are so low as to be insignificant. Firstly, tourists are still required to spend
2 weeks in quarantine
- at their own expense. Secondly, there are a number of requirements that must be met by a prospective
UNVACCINATED
tourist prior to travelling to
Thailand
. The below listing is
typical
of what a person would be required to do prior to travel : -
* A valid

visa

must be obtained. (As per normal requirement.) * It appears there is

no requirement

for

life insurance or accident insurance

. *

Covid-19 Insurance

will be required for the entire length of stay in Thailand. This can be obtained on line, starting with contacting the Thai Government websites. * A

Certificate of Entry (COE)

must be obtained through the Thai Embassy / Consulate prior to travel. * A valid negative

Covid-19 test

result is required, taken less than 72 hours previous. * A

Fit-To-Fly

chit or document from a competent medical authority must be in hand prior to boarding the aircraft.

Note:

This is '

typical

' for unvaccinated travellers to

Thailand

, and requirements may vary from country to country. It behooves the prospective tourist to

Thailand

to investigate thoroughly the

Thai Embassy / Consulate

website, inquire at

your proposed airline

, and be aware of any '

home' Government restrictions

.

There is currently no equivalent
'typical' checklist
for
vaccinated tourists
coming to
Thailand
. There will be a requirement, of course, to show
proof of vaccination.
Proof must be of an internationally recognized format - which to our knowledge, has
not yet universally been agreed
upon. (
Note
: we have earlier suggested the simplest solution would be continuation/ re-use of the old standard yellow
WHO International Certificate of Vaccination or Prophylaxis.
) It is anticipated that over time, the list of hurdles to be cleared by
vaccinated persons
prior to travel will diminish - most likely the '
quarantine period
' will be the first requirement to be reduced or disappear altogether. It would be an unrealistic expectation that restoration of a healthy tourism - and therefore, a healthy
Nightlife Scene
- could be realized before
August 2021
. Those
vaccinated persons
planning to travel to
Thailand
will, likewise, need to keep abreast of the now-rapidly changing requirements while obtaining
visas
, booking
flights
with your airline, and any
travel restrictions
at your point of departure.

Note to prospective tourists to Thailand:
Currently,
wearing of masks
is generally required, however social distancing is only moderately adhered to. Freedom of movement,
without curfew
is in effect, although
Night Entertainment
is currently required to
close down at 23:00 hours
.
Alcoholic beverages
are
now allowed
to be served in both restaurants and bars (since
23 February 2021
.) Vaccinations for
non-Thai nationals
is reportedly available in
Bangkok
at selected hospitals. The price for the series has been given at
Baht 2,000
.




Coronavirus Overview
GLOBAL CORONAVIRUS ON DECLINE
01 March 2021
This March

Bangkok Eyes

continues our ongoing review & analysis of trending

global figures

, to include

Thailand

- touching on several '

typical

'

individual countries

. For purposes of comparison, this month, as in months past, we are updating data for the same countries previously reported.

In follow-up from the last two months, we are providing updated graphs on

Sweden

.

Sweden

is useful as a '

benchmark

' when analyzing trends in new infections and deaths because it has never implemented isolation as a remedy, but rather it has employed common-sense social distancing and masking. It becomes immediately and painfully apparent that

'isolation' protocols for the reduction of the Coronavirus do not produce superior results

. The unintended consequences of 'isolation', as virtually ALL the evidence of the past year shows, is economic disaster.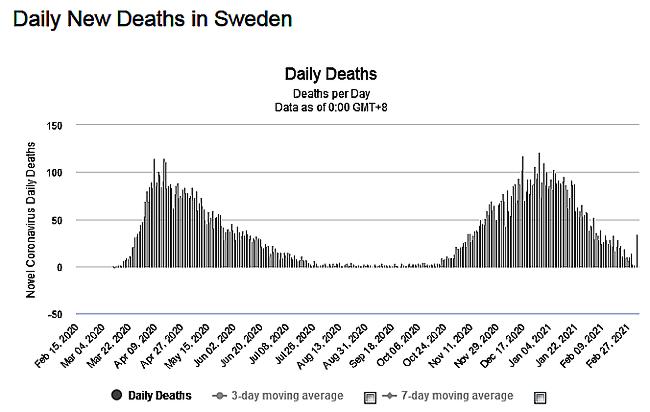 As in preceding months,

Bangkok Eyes

continues our ongoing review & analysis of the

global figures

- and those '

typical

'

individual countries

whose accurate record-keeping and implementation of internationally recognized precautionary and medical treatment procedures provide

meaningful trending data

: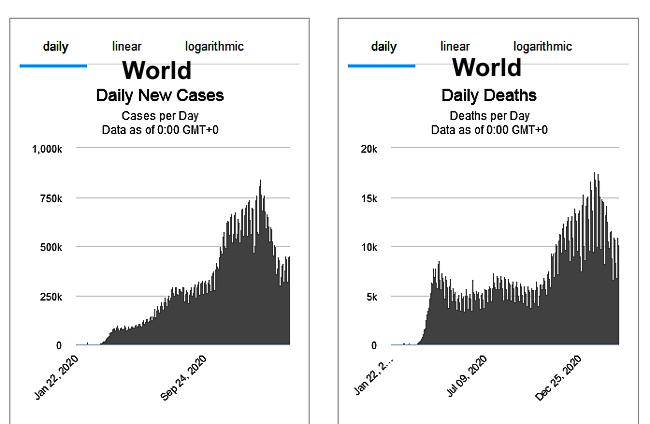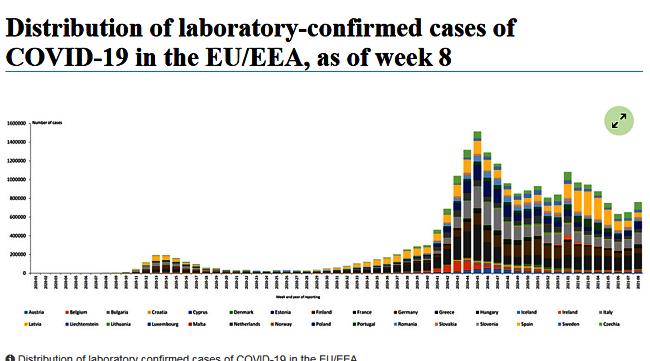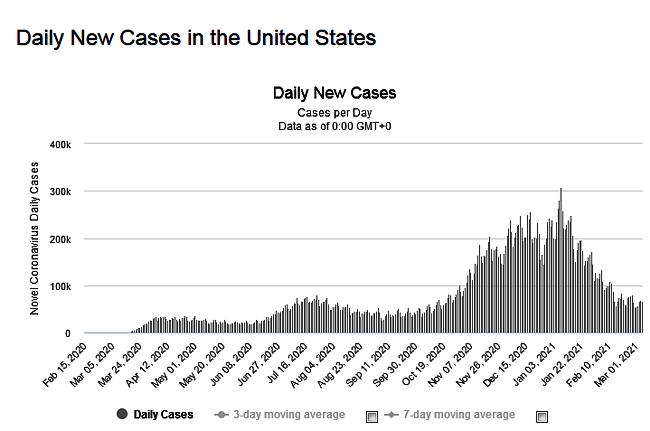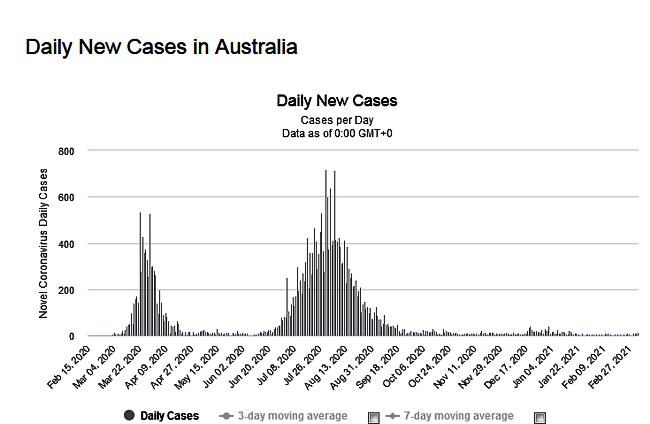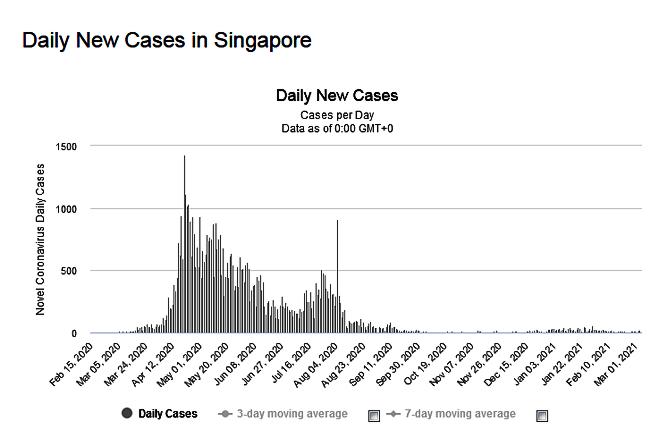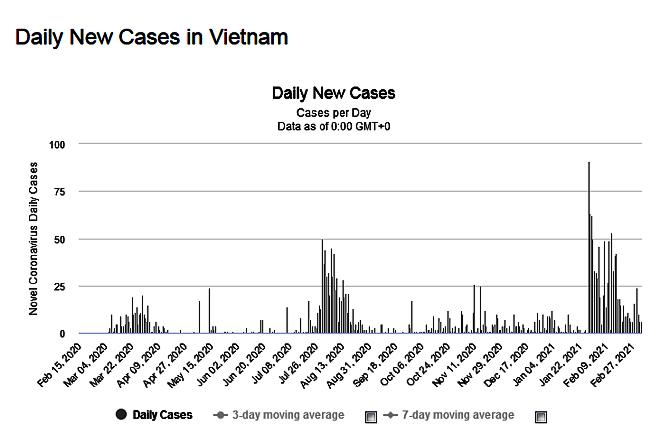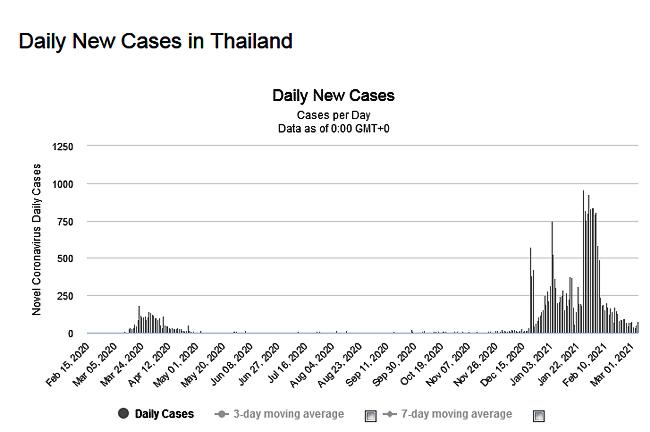 As the above upsurges and declines are recent, we have used both 'new case' and 'death' data to best illustrate the actual trending by the most accurate and visually observable means.

Bangkok Eyes

has reproduced the above information as a public service - this information is readily available to the public on the Internet and through other sources. This information is not to be construed as a prediction, or an estimate, or a projection relating to changes in the prevalence of the

Coronavirus

, either as to length of time, location or severity.

Charts sourced from

www.worldometers.info

and

W.H.O.

data.

*

We note the local

Thai

Night Entertainment Areas

are open and doing reasonably well, as, of course, their main source of custom is not foreign tourism. (Examples of local

Thai

Nitespot Areas

:

Sri Nakarin South, Soi Thonglor, Soi Udomsuk, Soi Ekamai, RCA

.)








March's

Thai Smile

is "a black haired beauty with big dark eyes"...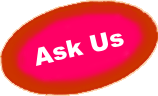 Join the '

Comments

' page...




OPEN? CLOSED? 'GIVE US A SIGN'

READER

:
By the way, the owner of (

Name Withheld

) wants to tell you his bar is open. You said they were closed, but if you had entered inside you would see they are open for business. He says look inside before you publish on the Internet that they are closed. Just passing on a message buddy.



MIDNITE HOUR:

We appreciate your advising us on the status of that particular bar. In these last two months, where many bars and other

Night Entertainment Venues

were opening a-la '

speak-easy

', it is understandable that those bars would be operating '

lights-out

'. Recently, we have received a number of bits of feedback from other

Nitespots

advising us, likewise, that they were in fact '

Open

' when we had reported them as '

Closed

'. However, we at

Bangkok Eyes

had long ago been warned of just such reports by none other than

Bernard Trink

, who decades ago grew weary of bar owners coming back at him with such claims, and claims of how successful their bars were, when it was plainly obvious this was not the case. As a result, particularly during this time of the

Pandemic

,

Bangkok Eyes

is extremely careful when reporting that bars have closed - we take particular note of those bars which are very obviously closed, padlocked and dark - and have not left any sort of a "

Be Back Soon

", or "

Staff Holiday

" notice, etc. Out of self-defense, we have taken to snapping photographs of the closed bars for our records. On receipt of communications from bar owners claiming their bars were somehow really open, we offer to send them copies of our photo. We of course, do not hear further from them. Our advice to

Nitespot

owners : if your

Venue

is not open, and you haven't gone out of business, (and yes, you are a 'business') - we kindly suggest you do as any barber shop, restaurant or jewelry shop would do - tape or staple a simple sign in the window or on the door advising of your return. That way, any of your regular customers, or for that matter, us, coming by will know that you have not gone out of business. Really, wouldn't this be something bar owners would insist their managers do as a matter of course? Above, see a sample photo of the bar you mentioned as '

Open

'. Had we not used a flash, the area would have been in darkness, the door not visible. In no sense of the word, would one call this

Nitespot

"

Open

" - the furniture and wall fixtures removed, door closed and locked with items stacked just inside preventing access - even if the door wasn't locked, and of course, no sign of staff... We don't know of any way for a bar to be

more

closed. It is not up to the customer to venture inside a darkened foyer to pull on doors to see whether or not an establishment is open. Again, thanks for letting us know - and as it would be to their exclusive benefit, we hope

Venue

owners and managers will take note...

Thanks for reading and for writing in.
Don't hesitate to send your questions and comments - always welcome.
Note: Text may be edited for brevity and/ or clarity.
'Reader's Corner' moderator -

'Boge' Hartman


Historical Research



A PAGE FROM Bangkok's NIGHTSCENE HISTORY....
20
YEARS AGO

March

With thanks to Cool Text -cooltext.com

B

angkok

E

yes goes back in time to see
Who was New - And Who was Through
in the Expat Night Entertainment World
How many of these old 'Oases'
Do you remember ?
Patpong 1



*

Club Habanos

closed it's doors for the last time. It was a originally part of

Randy's

Gold Finger's

and was created for connoisseurs of cigar smoking. (Yes, it was the forerunner of

Soi 23's

Whisgars - 'Whiskey & Cigars'

- also run by

Randy

.)




* The

2nd level

Thai Lady Bar

became

Thai Lady Massage

. It was located above the

Thigh Bar

. An unnamed

Nitespot

of questionable quality has existed there on-and-off for years.




(

T

otal

Nitespots

that month:

33

)


Patpong 2



* Up on

The Ramp

the

Cozy Club

opened newly that month, having taken over the reins from the

James & Vinai Club

. (Yes, the

Cozy Club

was still

Vinai's

, and a reincarnation of the old

Cozy Club

on

PP1

.) No

Venue

currently exists at that location.




* Also up on

The Ramp

the

Bé Bé Club

Pub & Karaoke

closed down temporarily - they would reopen the following month. No

Venue

currently exists at that location.




(

T

otal

Nitespots

that month:

57

)


Soi Cowboy



* The

Love Scene Karaoke

closed down permanently, and would later be absorbed by

Tilac

. The

Love Scene

would move to

Soi 23

, but not as a "

karaoke

". The

Tilac

remains at that location today.

(

T

otal

Nitespots

that month:

32

)


Cowboy Annex


(Asoke Corner + Asoke Plaza)


[ ~June 1998

to

04 February 2005 ]



*

Tu's Bar & Massage

opened newly in the then-just-closed

U-Turn

. It was located along the back fence.




* The

Boomerang

having re-opened the previous month, reclosed. It was located along the side fence.




*

Friends

bar beer

opened newly in a previously unoccupied space, behind in the Annex. It was located along the side fence.




(

T

otal

Nitespots

that month:

22

)


Nana Plaza



*

On the ground level,

Sugar Beat

reopened after a month's renovations. It was a small

bar beer

located outside

Hollywood Rock

. No

Nitespot

is currently at that location (since the closing of the

London Calling

).




(

T

otal

Nitespots

that month:

41

)


Soi Katoey
( Silom Soi 4 )



* The

Tapas

expanded - adding another shophouse to their girth. It was located where

Banana Room Club

now resides.

* Next door to

Tapas

the

114 Club

opened newly. It was located where today's

The Adam Massage

is now keeping shop.

* The

Hyper Space

became just

Hyper

that month. That real estate is currently occupied by

Connections

.

* The

Icon 2000

became

Icon 2001

. It was located where

'Welcome'

now resides.

* The upstairs

Om Trance Club

reopened. It was located where today's

Hugs Bar - Karaoke

now keeps shop.

*

The Club

became

The Club Discotheque

that month. That real estate is currently occupied by

Jupiter 2018

.




(

T

otal

Nitespots

that month:

16

)


Soi Dead Artists
( Sukhumvit Soi 33 )



*

The

Lucky Luciano Club

became the

33 Lucky Luciano Club

. It was located at the front of the

Peep Inn Park

(now

S-33 Compact Hotel

). No

Nitespot

now occupies that space.

*

The

Po Massage

reopened its doors after a brief closure. They remain at that location today.




(

T

otal

Nitespots

that month:

26

)




Buckskin Joe Village(~ Dece<! D_ecember dont remove>mber 1988

to

9 Ju<! J_une dont remove>ne 2006)

(Also called '

Tobacco Road

', '

Soi Rot Fai

', '

The Tracks

', '

Soi Zero

' & 'Machim' [Thai] )





*

The Last Stand Bar

beer ba

r closed for good that month.




(

T

otal

Nitespots

that month:

20

)




Washington Square(~ Ap<! Ap_ril dont remove>ril 1999

to

Ap<! Ap_ril dont remove>ril 2014)




* - No changes that month / year.




(

T

otal

Nitespots

that month:

17

)


Clinton Plaza (Originally

''Entertainment Plaza''

)
[ ~February 1999

to

June 2003 ]



*

A

beer bar

(yet to be named) opened between

Checkpoint Charlies (Exhibition)

and the

Wind Mill

(

Kangaroo

). They were located outside, against the rear of the main building.

(

T

otal

Nitespots

that month:

21

)


''13 Night Market'' Entertainment Area (Originally

'Old Thermae Compound'

)
[ April 2000 - March 2005 ]



*

All

Nitespots

-

CLOSED

during

renovations

.

(

T

otal

Nitespots

that month:

0

)



LINK TO US

O

ce

U

pon


A

T

ime


I

n
HollywooD


FILM
REVIEW
Click Here
! ORDER
NOW !