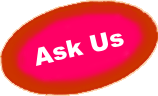 Join the '

Comments

' page...




OMIGOD ! OMICRON - PART 2
| | |
| --- | --- |
| | |

READER

:
Gentlemen, Sure do appreciate your comprehensive, and I must say, unique coverage of the

Night Time activities

in

Bangkok

during these pestilent times, it seems no one else is giving it a thorough look-at. But kindly suggest that you please

refrain from recommending treatments

for

Covid-19

. This is something that should be left to the

WHO

and the

CDC

in the

US

. Other than that, keep up the good works.

MIDNITE HOUR:
We do appreciate the compliments, however it will be

necessary to correct you

on a couple of points.

Bangkok Eyes

does not recommend

Covid-19

treatments. We have, however, reprinted the following for management of

Covid

:

Mask-up, get vaccinated, practice social distancing (when possible), and personal & area hygiene

. We have

reprinted

only that which the authorities have been recommending for the last

2 years

, to include

WHO

. We do so, as our readers, those planning to

travel to Thailand

, will need to know what will be expected of them when they arrive in the

Kingdom

.

Additionally, we have gone to considerable effort to '

de-politicize

' the

Pandemic

when writing about it on our site - we have separated the reality of the

Coronavirus

from the '

Coronaphobia

' (the unsupported, unreasoning fear of the

Virus

exhibited by many nations - as exemplified by

unnecessary, Draconian lock-downs

, etc). An example of our depoliticization - last

April (10 months ago)

we made the

Three-Year "Virtually All"

Projection. We stated:


1 In Three years, virtually all populations will have been

vaccinated

.

2. In Three years, virtually all populations will have had the

Coronavirus

, (to include many asymptomatically.)

3. In Three years, virtually all populations will be getting annual

booster shots

.

When we made this projection,

no one was even talking about booster shots

. Our

Three-Year "Virtually All"

projection was ignored as ridiculous. Fast-forward to the present - recent news reports tell us on a daily basis how those who have

already been vaccinated

, to include triple-vaccinated, are still catching

Covid

- albeit mildly - (for example, virtually all of

Israel

,

university campuses, aboard ships

, etc.) Every day that goes by, our previously 'radical'

Three-Year "Virtually All"

projection becomes closer to reality. --As an aside, as of

December

, our staff are

quad-jabbed

- (

2 + 2 boosters

).

Two months ago, in early

December

, we analyzed what the scientists then knew about (not speculated about) the

Omicron Strain

. We stated that what was needed was to view it from a brand-new 'frame of reference'. To the dismay of friend and foe, we stated :


The

Omicron

strain of the

Coronavirus

is in fact the

best vaccine

.

It has, virtually across the board,

mild side effects

, similar to the common cold.

It

kills percentage-wise less people

than do the reactions to the current vaccines.

It

propagates faster

than the vaccines can be disseminated.

The

acquired immunity

from

Omicron

is

better

than from vaccines.

It

hastens global herd-immunity

.

Our assessment,

2

months ago, was

likewise seen as nonsensical

. However today, without coming out and saying

Omicron

is the

better vaccine

, scientists and politicians alike are coming around to telling us that soon the

Coronavirus

will be no more disruptive than the annual winter influenza. (Have a look at last week's

UK

reopening, for example.). So if we are wrong,

show us the evidence

. (However, time is on our side...)

Thanks for reading and for writing in.
Don't hesitate to send your questions and comments - always welcome.
Note: Text may be edited for brevity and/ or clarity.
'Reader's Corner' moderator -

'Boge' Hartman


Historical Research