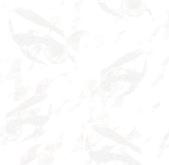 *CLICK* - And Go to NANA PLAZA MAP !

OR *CLICK* - To View Nana Plaza AREA MAP !

Thumbnail History
Nana Plaza



Updated April 2002
- Richard D. Hartman


In 1981 'Nana Plaza' was a mostly empty mini-mall with the standard run of Thai shops; a pharmacy, a travel agent, a beauty shop and a couple of restaurants (one of which was Lebanese). &nbsp&nbsp&nbsp&nbsp A small beer bar, Lucky Luke's was located in the entranceway, neither on Soi 4 nor in Nana Plaza.

In that same year, in another nearby part of town, the Rachadapisek Inner Ring Road extension was pushing through the length of Soi Asoke and into the top of Soi 16, widening both to 8 lanes. &nbsp&nbsp&nbsp&nbsp Ancillary works, which commenced in 1982, included widening Sukhumvit itself to allow for turning lanes into and out of this new stretch of Rachadapisek. &nbsp&nbsp&nbsp&nbsp This latter widening along Sukhumvit caused the shops in that area of Sukhumvit to close down temporarily while they (literally) cut off the fronts of the buildings and reconstructed new fascia several meters back from the new curb.

This seemingly unrelated event was, however, the unwitting catalyst; causing immediate distress to the small group of A-Go-Go bars on Sukhumvit Road between Soi 16 and Soi 14.&nbsp&nbspSome Bangkok regulars may recognize the names of these so-called "Soi 16 Bars" : Rosemary 1 , Rosemary 2 , The Three Roses , the Rainbow Bar , and the Sunshine Bar .&nbsp&nbspThese bars had to close almost overnight, with no guarantee as to when they might be able to reopen.

Unable to wait, in mid 1982 the Rosemarys (1&2) , The Three Roses and The Rainbow Bar moved into Nana Plaza . &nbsp&nbsp&nbsp&nbsp These bars are still in Nana Plaza today, however the Rosemarys combined as a single bar when they moved in, while The Rainbow , having gone through some minor name changes, is now back as Rainbow 1 . &nbsp&nbsp&nbsp&nbsp While it can be said Lucky Luke's pioneered Nana Plaza , these 3 bars -as a group-, are the 'seminal bars'; they 'made it all happen'; they brought "A-Go-Go" to what would eventually become one of the largest A-Go-Go Entertainment Areas in Thailand. &nbsp&nbsp&nbsp&nbsp ( Sunshine was the only "Soi 16 Bar" that didn't move to Nana Plaza ; it moved to Soi Cowboy , reincarnating as Sunshine Dee Ja , eventually selling out to the Bumble Bee in mid-1994.)

Growth of Nana Plaza as a Night Entertainment Areawas slow but sure; on average, less than 2 new bars a year. &nbsp&nbsp&nbsp&nbsp But despite a slow start, by the year 1990 it had found its way into the Lonely Planet-type guidebooks, and, most agree, was 'standing on its own two feet'. &nbsp&nbsp&nbsp&nbsp It had arrived - it had reached 'critical mass'. &nbsp&nbsp&nbsp&nbsp Many tend to forget that this was due, in no small part, to a ready-made customer base from the Nana Hotel across the street, and two always-packed-out small hotels within the premises: the Nana Guest House (while it was still really a guest house) and the Royal Siam Guest House .

As Nana Plaza completes its second decade as a Night Entertainment Area, longtime residents and returning visitors to Bangkok may still remember some of the earlier 'landmark' venues: the Private Dancer , the Mon Cherie , Bubble Gum , Asian Intrigue , XTC (also called for a brief period, ' X-tacy ' but that spelling was frowned upon by the authorities), and Slitz! A Gogo . &nbsp&nbsp&nbsp&nbsp Some may recall Nana Plaza's only Japanese bar -ever- Club New Fuchicho which, in early 1993, was bought out by Madison's . &nbsp&nbsp&nbsp&nbsp ( Madison's , also long-gone, is now the G-Spot .) &nbsp&nbsp&nbsp&nbsp The Hollywood Royal (now the Hollywood Rock) was a breakthrough bar for Nana Plaza , as it was the first Patpong-style bar with 'shows' and greater nudity, and it opened the way for further innovation within the Plaza such as; carousels, 'shower shows' and erotic performance. &nbsp&nbsp&nbsp&nbsp Some may also remember woodstock when it was a first-rate A-Go-Go with the best sound system in the Plaza, and the Lollipop Mermaidium when it had live mermaids.

Growth at Nana Plaza has been steady since then. &nbsp&nbsp&nbsp&nbsp Ten years ago there were 19 Entertainment venues; five years ago there were 30. &nbsp&nbspToday, at 39 Entertainment Venues, Nana Plaza has, for all intents and purposes, hit a physical plateau; there are very few 'shop areas' remaining in which to put another bar. &nbsp&nbspShould it survive the current government's form-over-substance 'moral cleansing', it will continue to be one of the primary A-Go-Go bar Night Entertainment Areas in Thailand for the foreseeable future.

© 2001-2002, Bangkok Eyes / bangkokeyes.com
* With grateful acknowledgement to Zootramp Publications for exclusive use of their historical database.