sense. And in that we are former residents of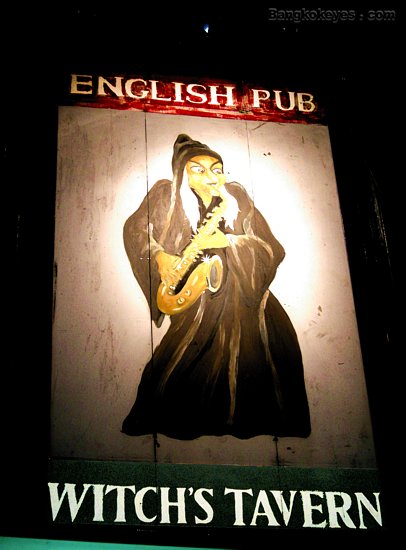 The Witch's Tavern is the granddaddy of them all (or should we say, 'grandma' ?) on Soi Thonglor - none of the other Nitespots currently on Soi Thonglor were in existence back when the Witch's Tavern first came on the scene. Located on the main soi near Soi 10.

SOI THONGLOR (SOI 55)

Our first impression was that there were not really that many
Night Entertainment Venues
on
Thonglor
, but after a half an hour of surveying, we were surprised to find that there are now quite a number of
Nitespots
on that once-quiet soi (we surveyed the soi from top to bottom - finding over
30
such venues).
We immediately became interested in whether or not
Thonglor
would meet our 'metrics' on qualifying as an
"Expat Night Entertainment Area"
. While we found many
farang
-friendly
Nitespots
, the predominance of venues were geared for exclusive
Japanese
patronage. Another group of
Night Entertainment Venues
, while
farang
-friendly, were geared mostly to local patronage.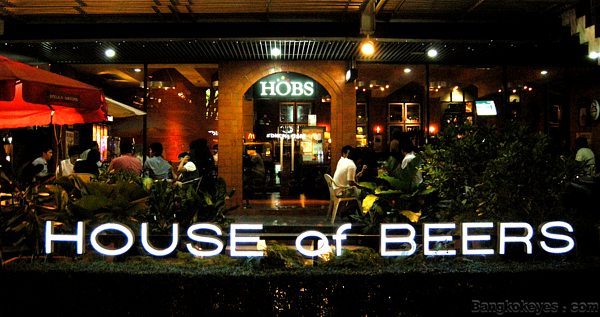 Self-explanatory. Hobb's House of Beers is located on Soi Thonglor near Soi 16.

SOI THONGLOR (SOI 55)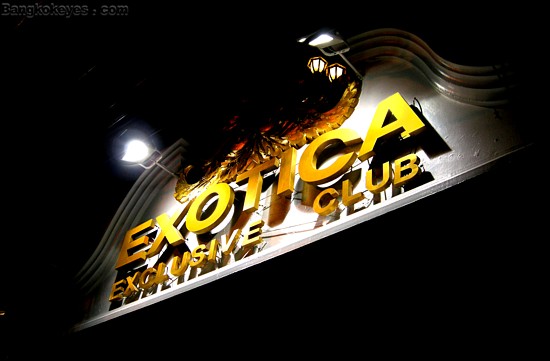 The Exotica Exclusive Club is a member's club for wealthy Thais, replete with gaudy pseudo-Greco-Roman 'architecture'.

SOI THONGLOR (SOI 55)

Another criterion we at
Midnight Hour
consider is whether the
Night Venues
are in a reasonably contiguous area - are they grouped near enough to one-another that a typical nightcrawler could reasonably expect to walk to either of the venues from any other, and make an evening of visiting the various venues on
Soi Thonglor
? (Or to say the same thing another way - did any grouping of
Nite Venues
reach '
critical mass
'?) We did in fact find a grouping around
Soi 9
(see map) which numbered about twelve venues, however they were predominantly a mix of
Japanese
and
Thai
- not really attractive to the average long-stay
farang
or tourist.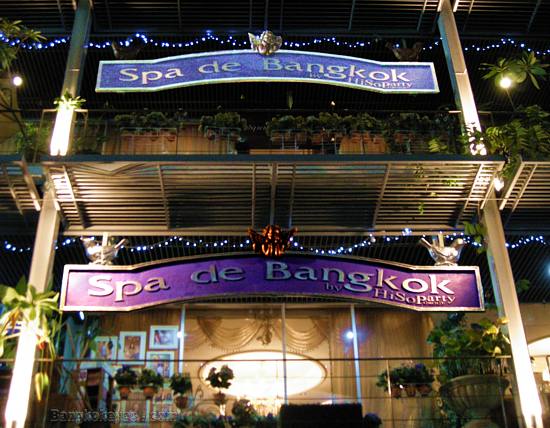 The Spa de Bangkok is an upstairs, upmarket spa for hi-so clientele - just above She Bar and Hob's at Thonglor Soi 16.

SOI THONGLOR (SOI 55)

Our last consideration as to whether
Soi Thonglor
would make it as an
Expat Night Entertainment Area
was whether it was in a location likely to be frequented by us
'Expats
'. In fair consideration, we do not feel that
Soi Thonglor
is yet enough of a 'draw' - it currently doesn't have the type and quantity of
Nitespots
that would entice the
farang
nightcrawler to take that longish trip down to that soi. In this sense,
Soi Thonglor
is still a 'bridge too far".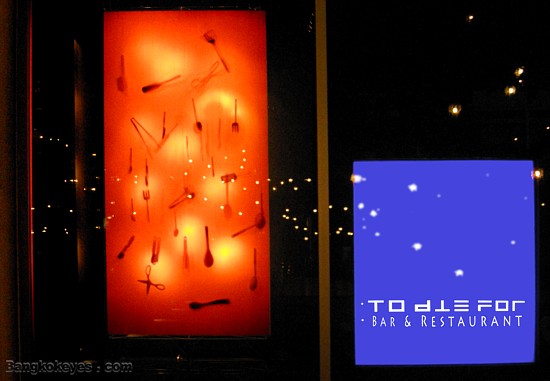 The To Die For should win a prize for the most illegible sign in all of Bangkok Nightlife - first time around, we thought it was written in Cyrillic - but no, it is in English. They are located deep into Soi Thonglor on the right just before the new bridge over the khlong.

SOI THONGLOR (SOI 55)

But don't get us wrong, we are not suggesting you scrub
Soi Thonglor
off your list of places to visit - quite the contrary, it would be well worth the visit - if you were, say, looking for a change of scenery....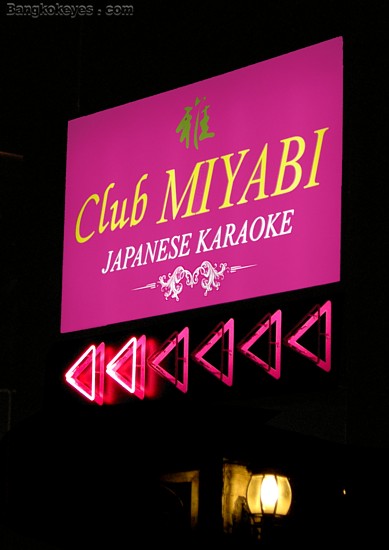 The staff of the Miyabi are not overly fond of picture-takers. They appeared to be quite concerned that the photos we took would capture their souls. Let's put the world, and them in particular, on notice - photos taken from a public place are not illegal - if you don't want something to be seen by others, it should not be visible from the public roadway. This should not need to be explained.

SOI THONGLOR (SOI 55)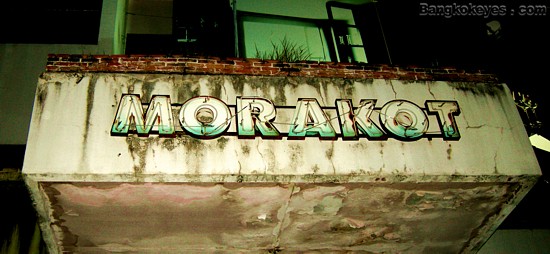 The poor old Morakot Hotel - slowly being taken back by the rain and the weeds (only closed last year). This once-popular R&R hotel, which sides-up to Soi Thonglor, and fronts on "New" Petchburi Road, was almost directly across the street from the legendary Thai Heaven - talk about location, location, location - come evening time (in the '60's and '70's), you couldn't find a room. Fare thee well, ye ghosts of the Morakot....

SOI THONGLOR (SOI 55)



---


- In the LAND OF SMILES -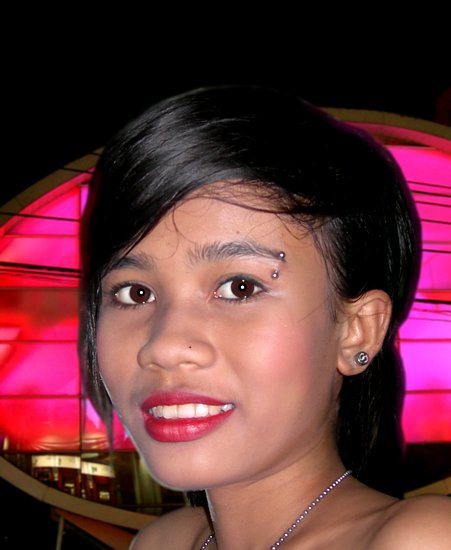 This month's Thai Smile Award is awarded to a young lady who prefers the outdoor life on Sukhumvit Road.


---
---