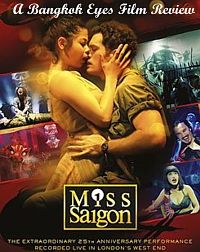 .








MONTHLY NEWS
COLUMN


Bangkok,


01 September 2018


William R. Morledge


September's Nightlife News
Bangkok's Bars - 20 Years Ago
A Smile in the Land of Smiles.
Reader's Corner: A Bar is a Bar?
Graffiti #150 : Bangkok's own Graff
The

M

IDNITE

H

OUR

often receives and occasionally takes photos that are not readily classifiable in one or another of our categories. Worthy in their own right, we thought it best just to 'dump' a bunch of those photos - several of which have had reader queries in the recent past...

No Laughing Matter
...ITS A GAS, GAS, GAS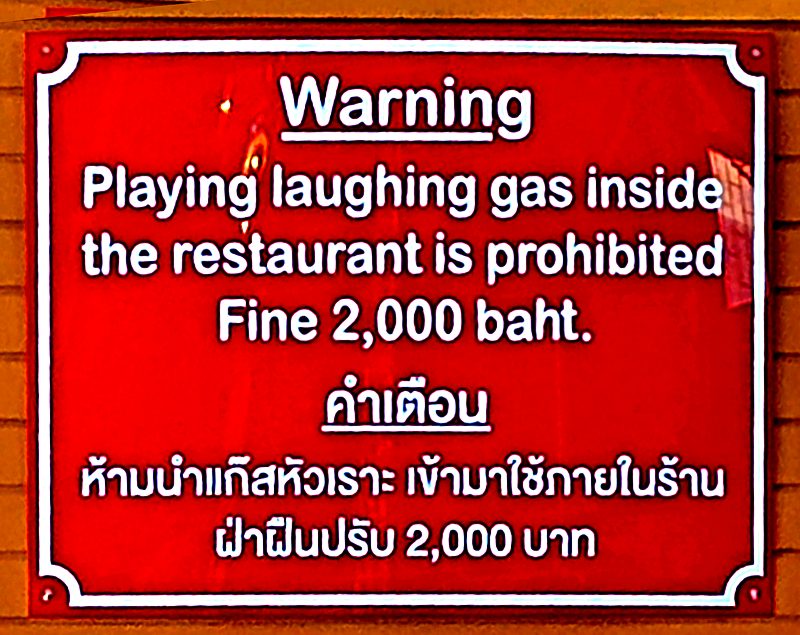 A popular open-fronted restaurant in
Khao Sarn Road
has nailed up some signage indicating they see nothing funny about inhaling laughing gas while on premises. If you are as mystified as we were, here's the lowdown. Every evening as the sun goes down, a little man appears with a cylinder of compressed gas and a big box of balloons - right smack-dab in the middle of
Khao Sarn Road
. For a nominal outlay of cash he will fill a balloon with gas, and you are on your way to a new way of walking. A one-balloon-hit will get you about
3 beers
worth of 'high'. (We note this is not helium - you won't talk like
Donald Duck
.) The suspected culprit :
Nitrous Oxide
.


KHAO SARN ROAD

Mid

August,

just a couple of weeks ago,

Stickman

returned, softly, to his familiar Internet column (he was never completely gone, occasionally submitting a column here and there.) By the time you read this, he will be back on his regular weekly beat. No need to change the bookmark settings on your computer - he's right back where he always was. Welcome back.
A reader remembers the

80's

and

90's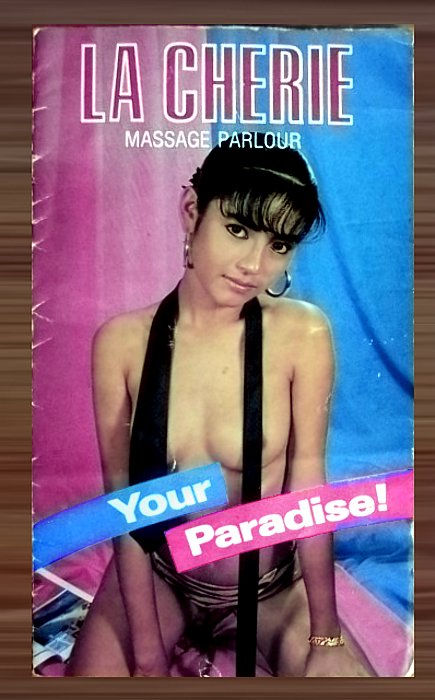 Some of you will remember the

La Cherie

on

Surawong Road

.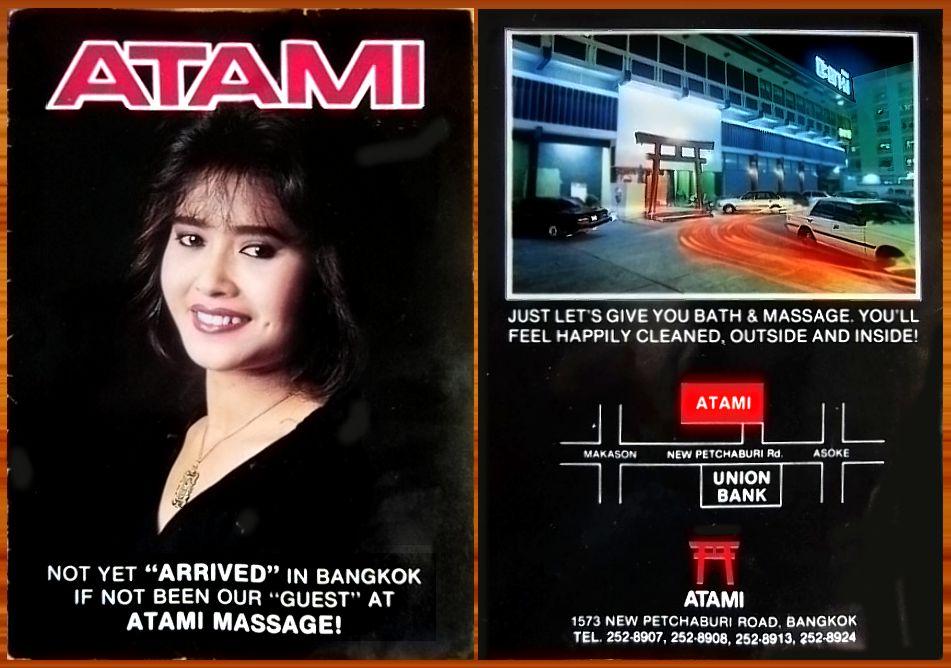 The

Atami Massage

is long gone, but you can still find today's

La Belle

...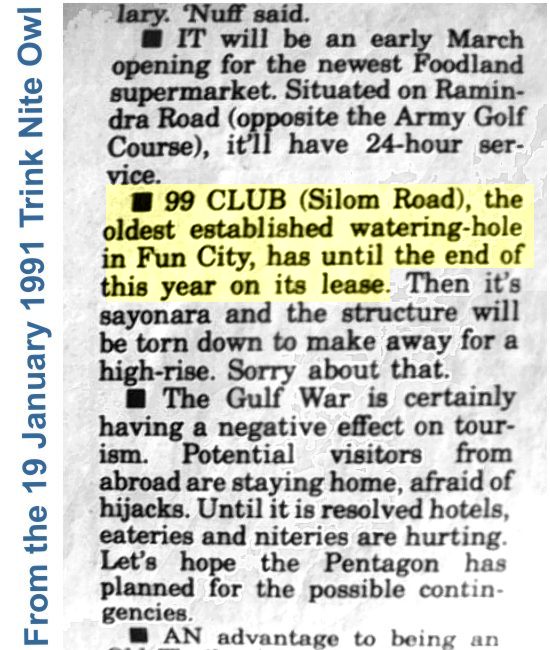 Some of you (and some of us) have been following the genealogy of the

Club 99

through to its present incarnation,

Check Inn 99

on

Soi Dead Artists

(

Sukhumvit Soi 33

). What had remained unclear was when the

Club 99

on

Silom Road

closed. An old

Nite Owl

of

Bernard Trink's

to the rescue.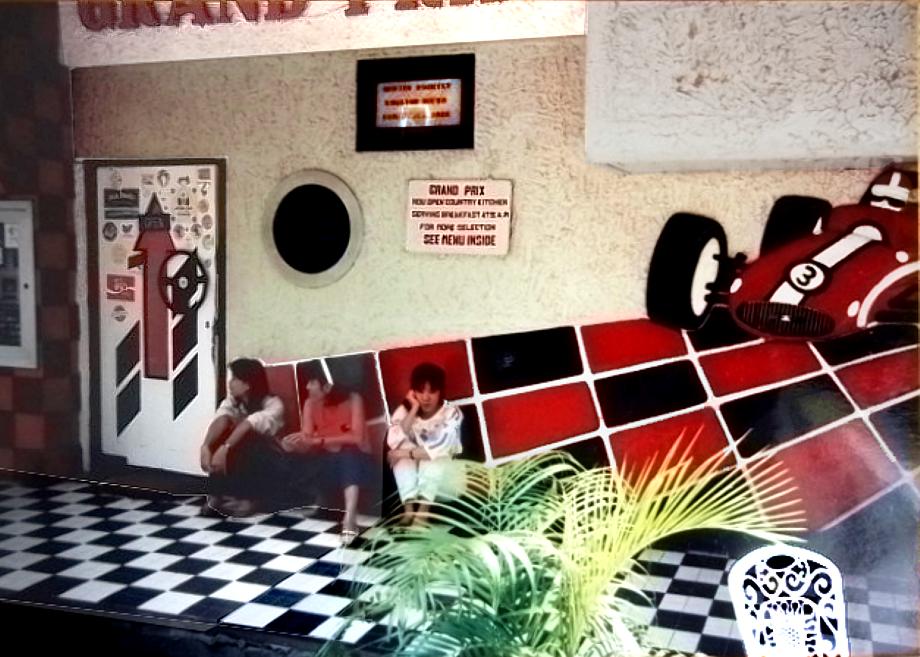 Rick Menard's

Grand Prix

in its heyday. For a while

Rick

also had the next-door

Pit Stop

.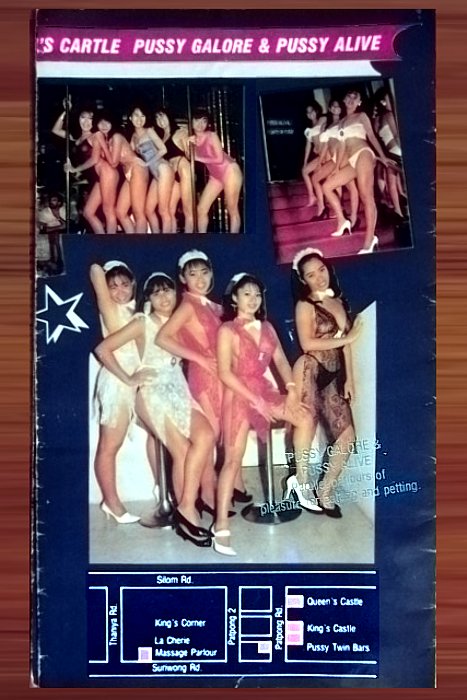 The now-closed upstairs bars "

Pussy Twins

"

Pussy Galore

and

Pussy Alive

- part of

King's Group

.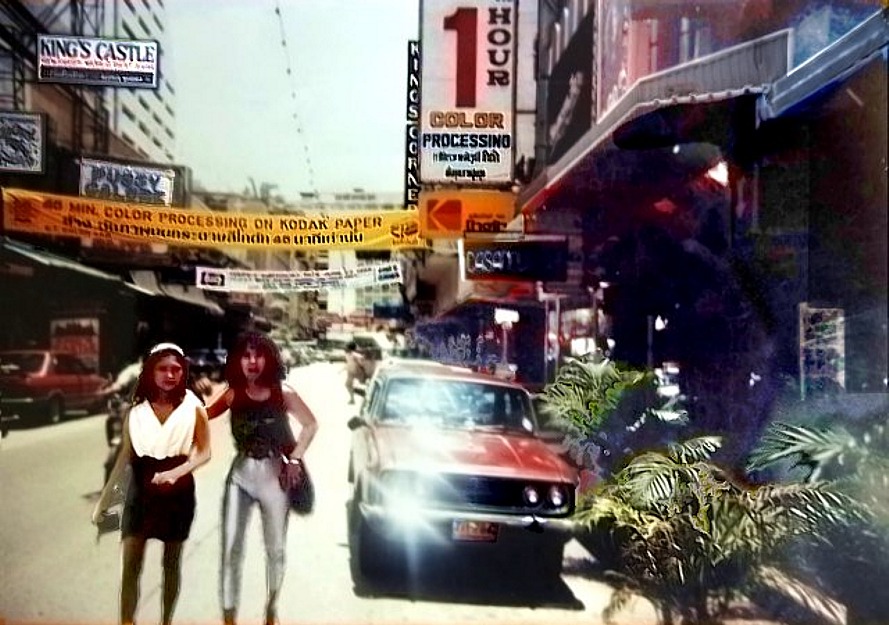 Daytime

Patpong 1

in the

80's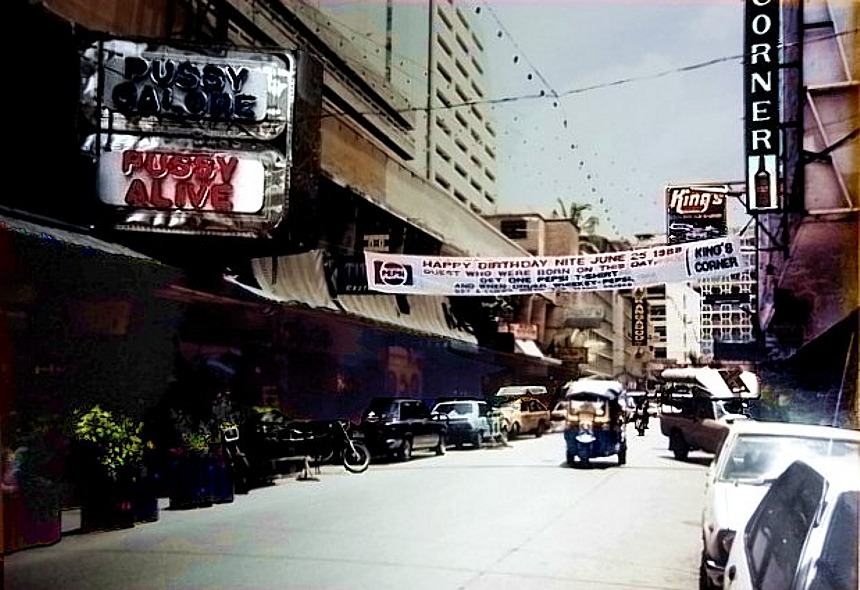 The

Pussy Alive

, the

Pussy Galore

and (on the right) part of the

King's Corner

sign.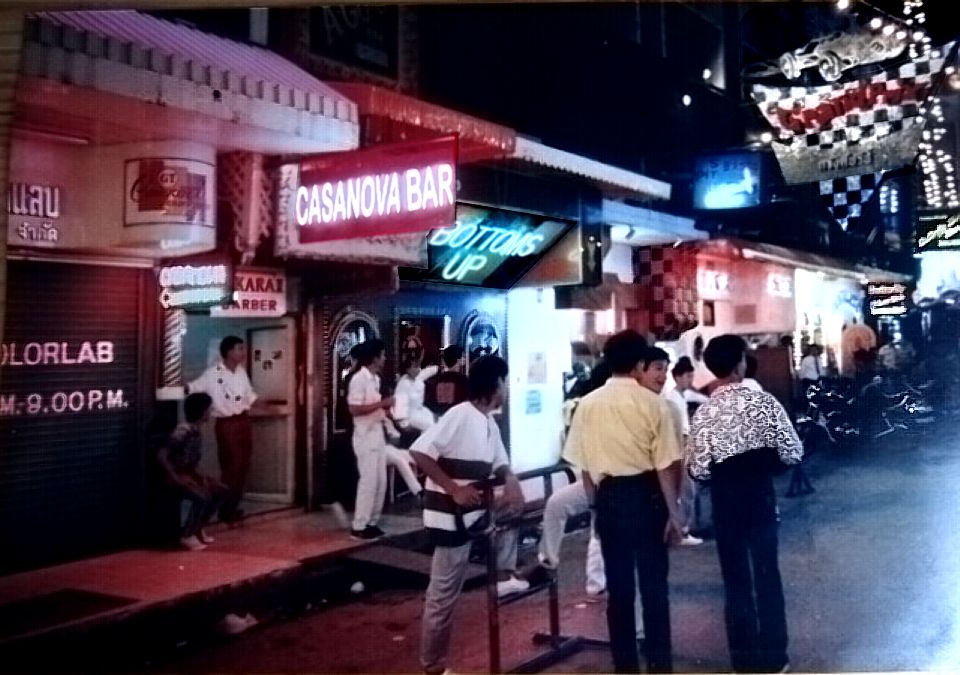 The

Casanova Bar

and

Takara Barber

upstairs over the

Bottoms Up

. The

Grand Prix

at the right.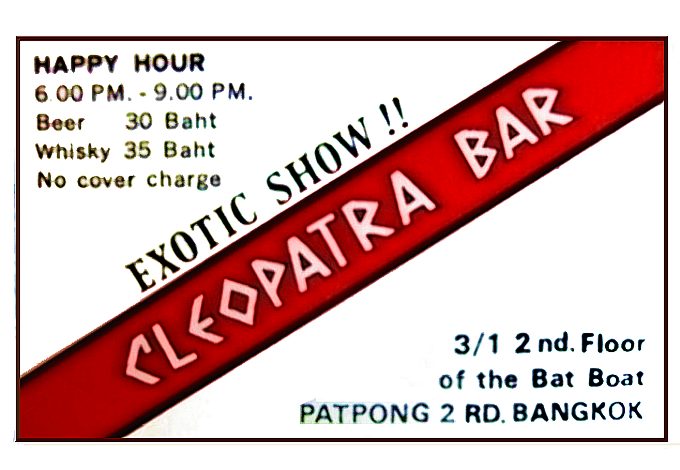 The

Cleopatra Bar

A Go-Go

upstairs in the

Bat Boat

on

Patpong 2

.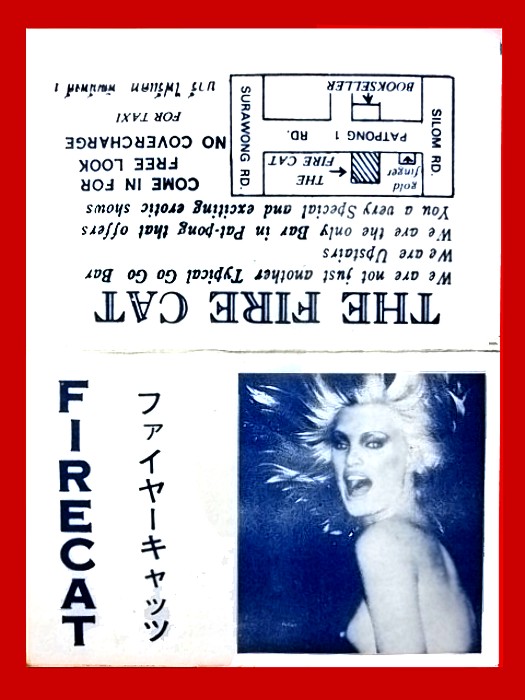 The

Fire Cat

started it all - as far as the upstairs

80's

wild show bars are concerned. Waaay back when "

upstairs bars

" didn't mean "

rip-off

"...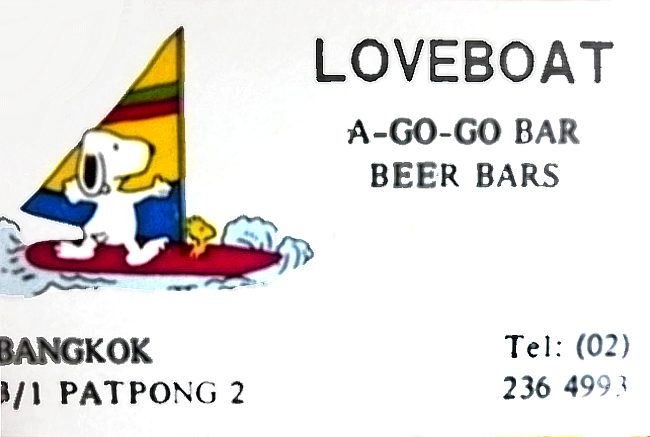 Downstairs at the

Bat Boat

, after the restaurant closed, that venue went through several changes; several attempts to find a successful format - the

Love Boat

being one of them.
The above copyrighted photos were sent to us by

Brian of Fulham

from his personal collection.
Used with permission - and thanks...!
Some other pics we forgot we had...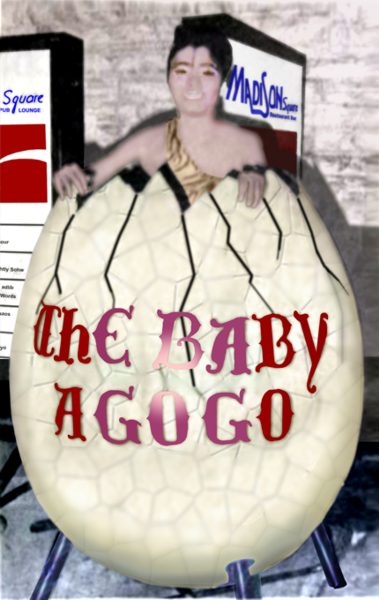 The

Baby A Go Go

was an upstairs bar near

Mizu's

. Very popular, it was about

10

years too late (

1989

) on the

Patpong Scene

- soon after, the

'tent city' counterfeit-products street market'

opened - heralding the turning point and slow downward spiral of

Patpong

- no longer the premier

Night Entertainment Area

in

Bangkok.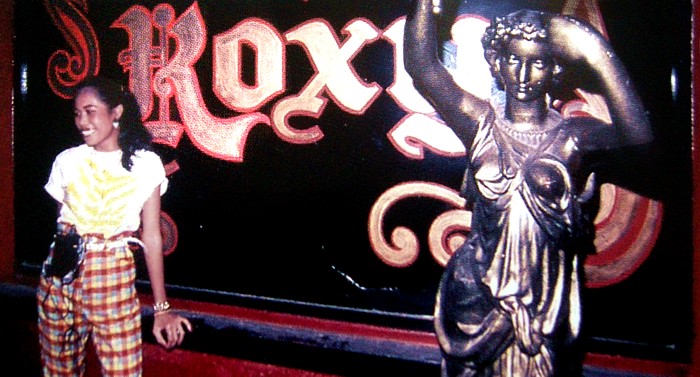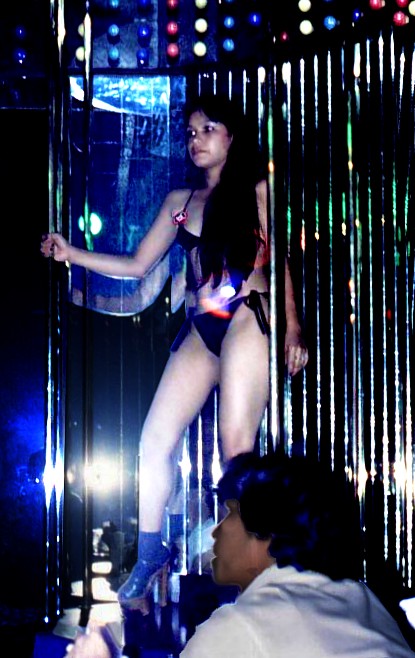 Two of the popular bars that made

Patpong 2

equal in every way to

Patpong 1

in the

80's

. Top is, of course, the notorious

Roxy Bar

, and lower is an interior shot of the

Sugar Shack

. These, by the way, are the original

Bangkok

bars of those names....
In the

80's & 90's

there was...

Empower

. Remember them? They were going to empower bargirls, give them sewing machines and condoms... or something... Oh, well...
Bangkok Eyes is an historically based news outlet, and as such, all graphic excerpts herein are considered, under current legal precedents and prevailing interpretations, 'Fair Use' under US and International Copyright Law. Bangkokeyes.com is not the owner of several of the photographs in the above article (as stated). Copyright of original photographs and excerpts in the above article reside exclusively with the photographer(s) / legal owner(s).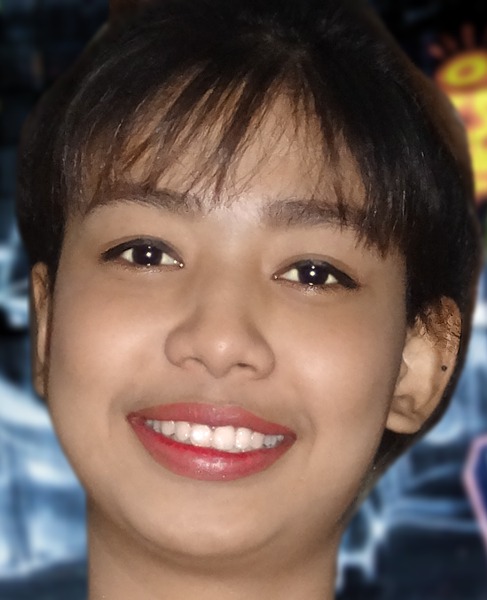 September's

Thai Smile

stays in memory.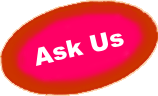 Join the '

Comments

' page...





Udorn's 60' & 70's Bars

Reader

: Appreciate for your time. Thanks. Brilliant. I have some piccys from the early days which i need to scan and send. Keep up the good work.

Reader

: Fascinating to see this,

Will

. Were you in

Udon

at this time?



Midnite Hour:
Was in

Udorn

in

67 - 68

but scant hours (not posted there). Was on my way to/ from

Laos

. Later ended up in

Viet Nam 68 - 75

then back to

Thailand

. Now resident of

BKK

.




Reader

: I find the old map fascinating even if it is a bit hard to make out. Seems the area around the

Udon Hotel

and the

Tonkoon Hotel

was a happening area. Must have been one hell of a time and place.




Reader

: I wonder what the prices were - beer I mean.
,

Midnite Hour:
We have had numerous responses to the

Udorn Bar

article, and will be publishing more in the near future. We note we are receiving additional info as we go, and are tentatively planning to do a follow-up piece on this. Please send any photos, maps and / or anecdotal accounts you feel are relative to this interesting piece of 'history'. We note we did not include two major categories of entertainment in our original article - first, we neglected to discuss the

Air America

participation, and secondly, we did not include

on-base entertainment

(which was the only

Nightlife

some military types saw while in

Udorn

). We would appreciate any input you may have.

'Reader's Corner' moderator -

'Boge' Hartman


Historical Research



Let the September 2018 Follies begin-



Jun Massage
, which opened in
November of 2016
, has gone the way of the
Hatzegopteryx
. All signage removed and the roller shutter down and padlocked - looks like this is a wrap...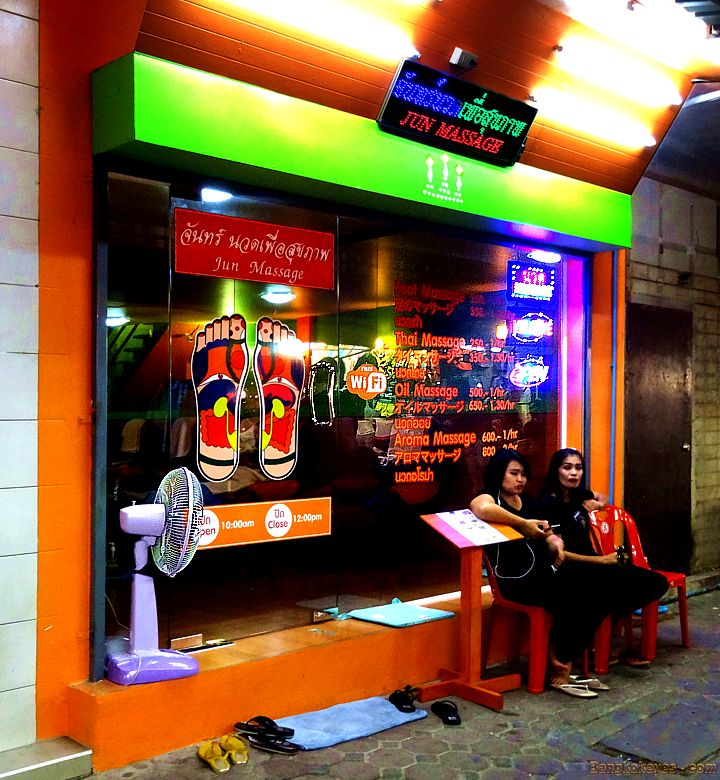 PATPONG 1



If you've got it...
...PROMOTE IT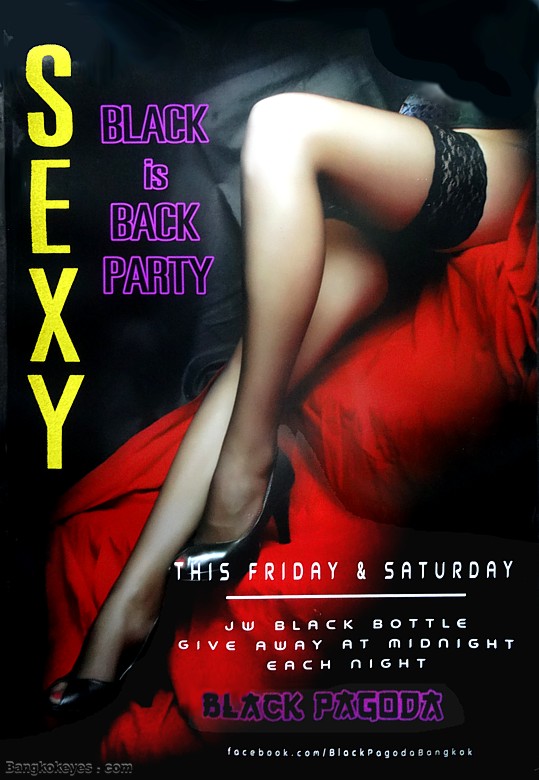 Once again,

Black Pagoda

leads the way with attractive graphic promotions.

PATPONG 2


The
Tokyo Boy
lasted almost
2 months
before they took the
harakiri
option -
sayonora
boys...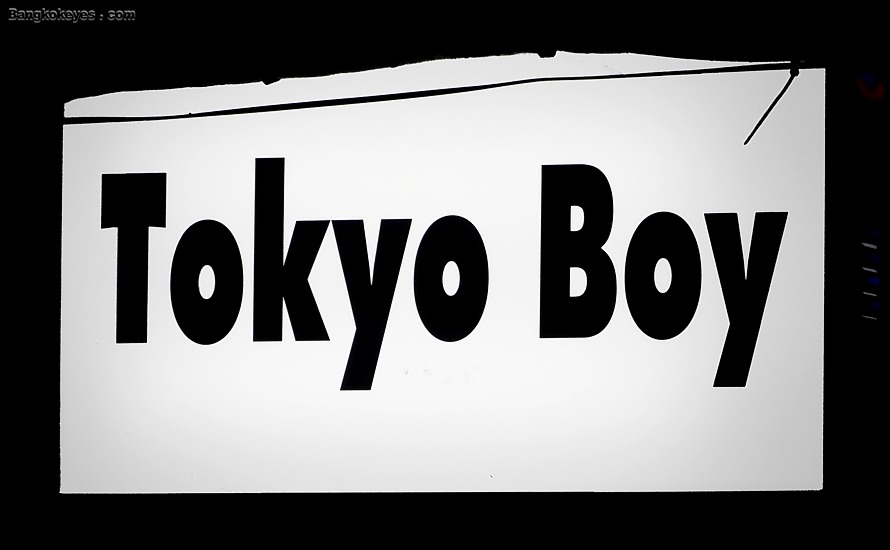 PATPONG 2


The
Top Light Bar
may, or may not be at the end of their musical chairs. Back in
June
, they moved out of their original digs to make room for the now-defunct
Tokyo Boy
, and began cohabitating with
Tavern Two
(dual signage). This month they moved again, this time into half of the renovating
Tavern Three
(...the other half of
Tavern Three
still under construction). May they ride the vicissitudes...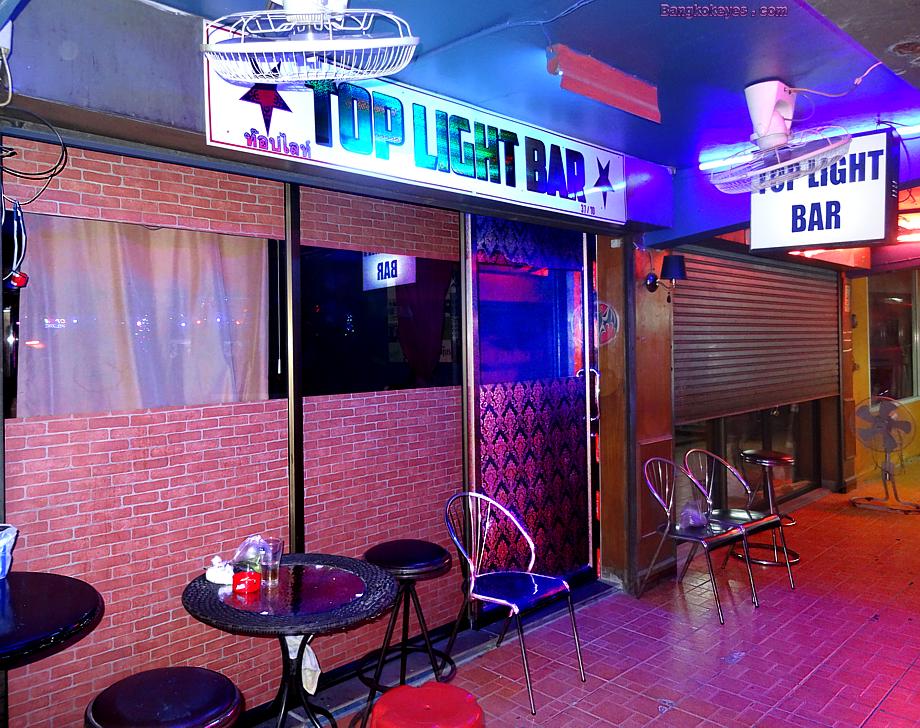 PATPONG 2


Penny Black
,
Pub, Disco
(when they were open),
pool, karaoke
(when they were open), and
rooms for rent
- are undergoing big-time renovations. A small blackboard out front in the
Soi
says they still rent rooms, and they have a
DJ
(what is
he
doing?)... but everything else is closed. All neon and other signage has been removed, so lets keep an ear to the ground and see how things pan out in
October
...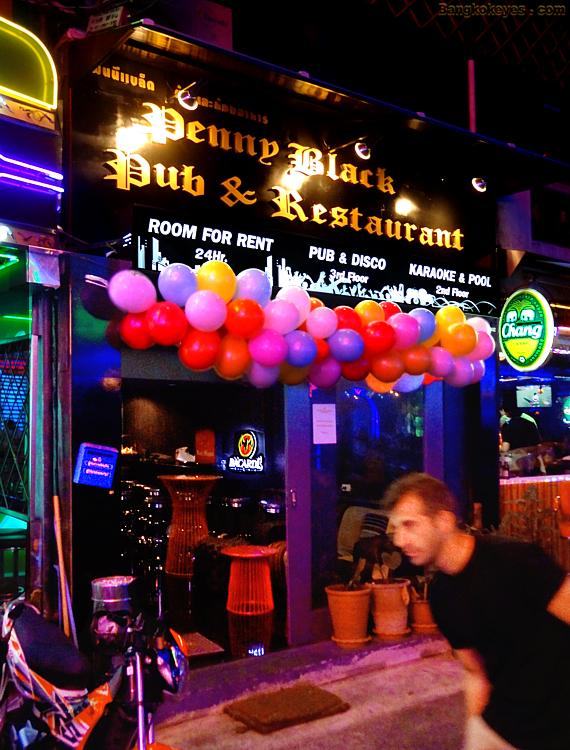 PATPONG 2


A '
For-The-Archives
' photo of the front of
Nana Plaza
. Up until very recently, these
Nitespots
facing
Soi Nana
allowed access through their rear doors into the
Nana Plaza
court area, however, due to heightened security concerns, this is no longer allowed - one must pass through the cattle-chute at the main entrance and be scrutinized by a phalanx of guards.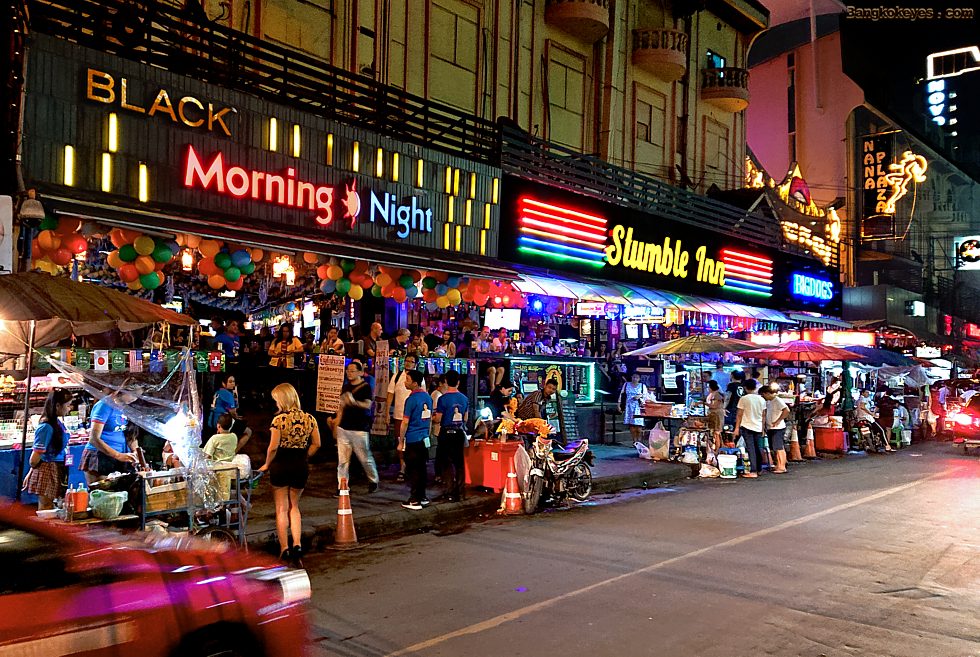 PATPONG 2


Hillary 1
has successfully transitioned (standing the test of time) - to its new location within the
Rajah Hotel
grounds. Live entertainment, good food, amicable waitresses. May they continue to abide.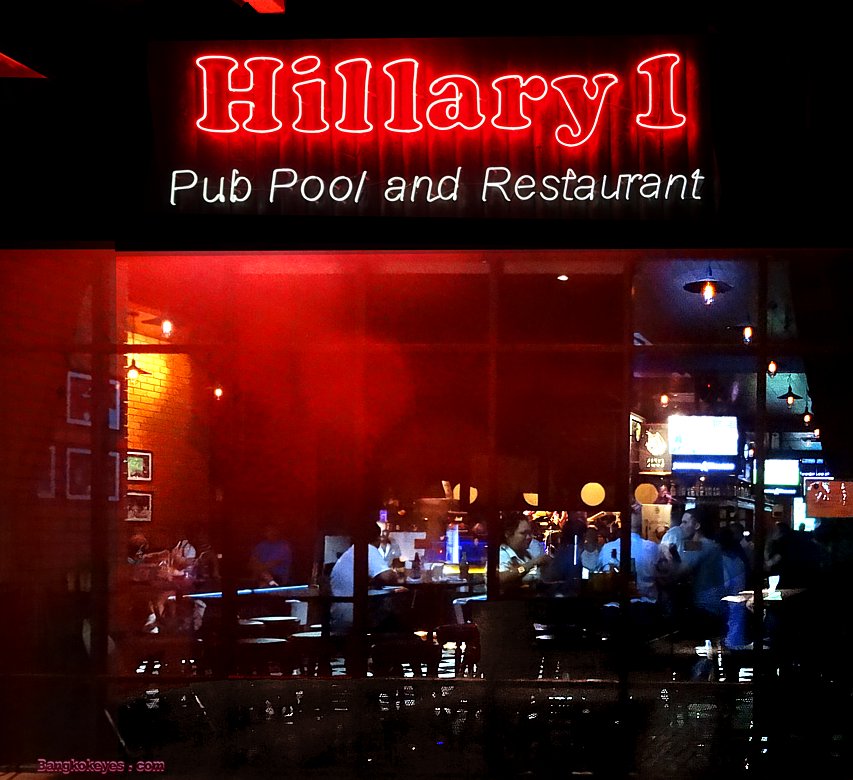 SOI NANA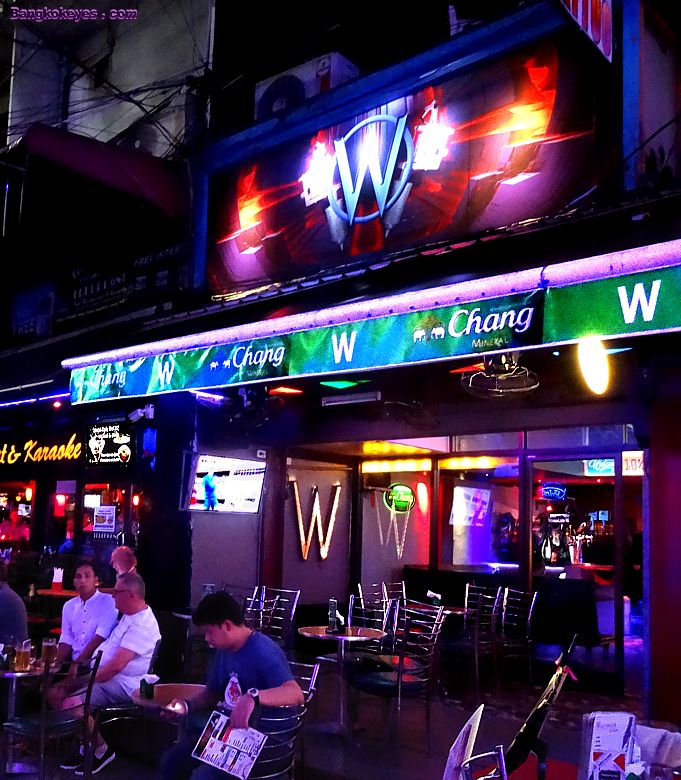 A couple months back, they were the

Welcome Bar

, or so said an almost invisible sign... Last month, their signage had wasted away to just big neon tubes spelling out "

W

". This month, to everyone's surprise, they finished off their exterior decorations and opened up indoors as well as outdoors. This time 'round, they are back at '

Welcome Bar

' - with the ever present '

W

' accompanying... A

100%

improvement -

Door Art Of The Month

this month...




SOI KATOEY


Yet another
Massage Parlor
has opened up in
Subsoi Hana
(so named because the
Hana Massage
had been its lone occupant for years.) The new
Venue
is the
Chitar Nuru Massage
- all the way down at the end of the lane. "
Nuru massage
" by the way, is a gel massage - similar to an oil massage. Welcome them to the slippery slope.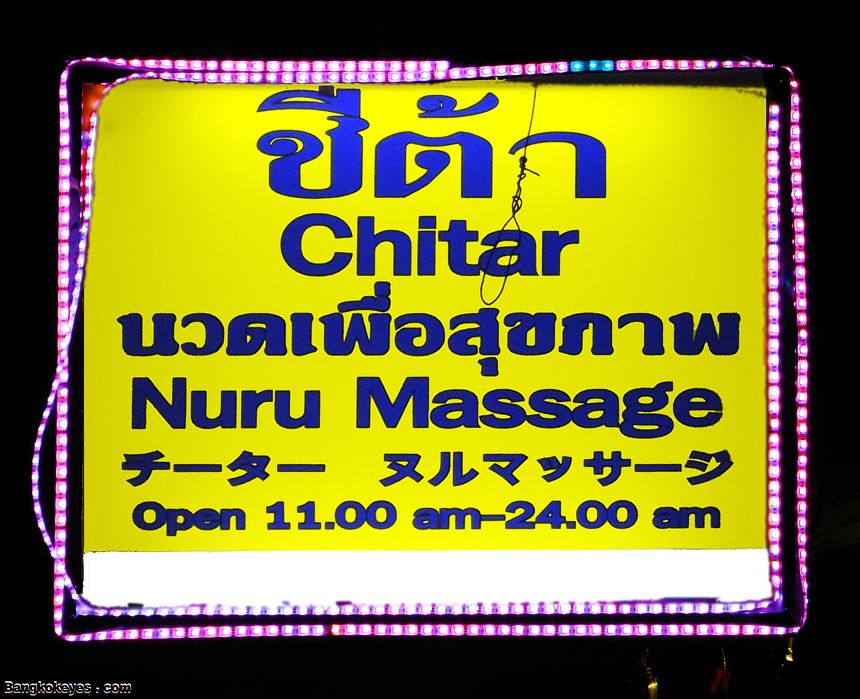 PATPONG 2


Kaede
was darker than a poisoned well when we passed by the other night. Undergoing top-to-bottom renovations in preparation for reopening as yet another
Massage Parlor
. We'll keep our eyeballs peeled and let you know on its reopening - which should be sometime this
September
...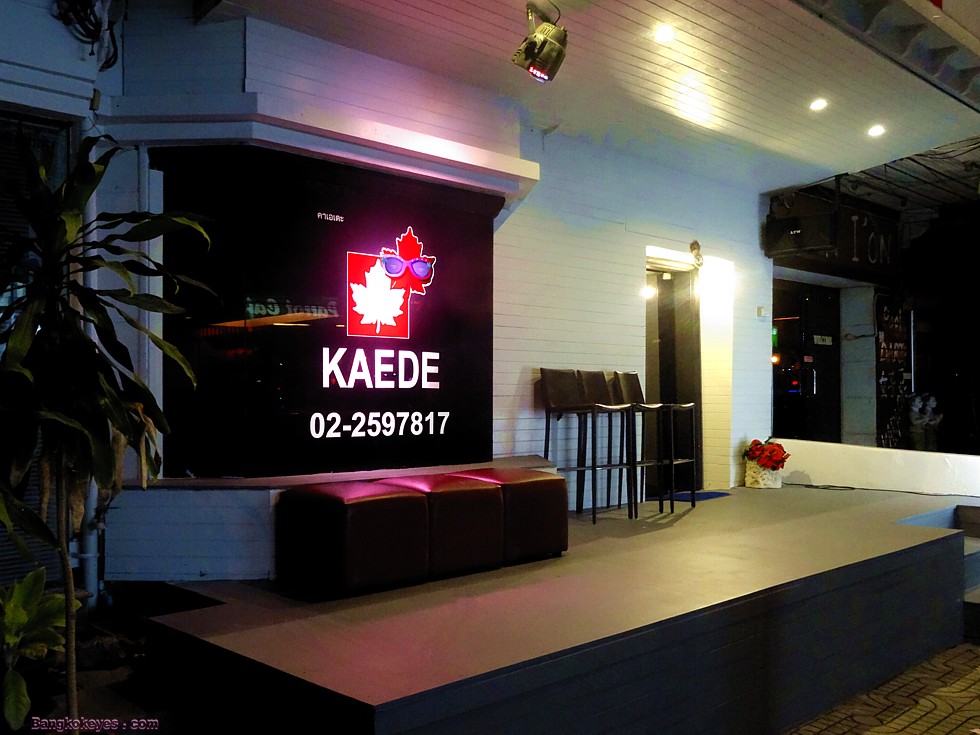 PATPONG 2


The long-standing
Rotsabieng
is a mostly outdoor bar restaurant. It also has live music most evenings. Both the food and the music are worth the visit. May they rock on...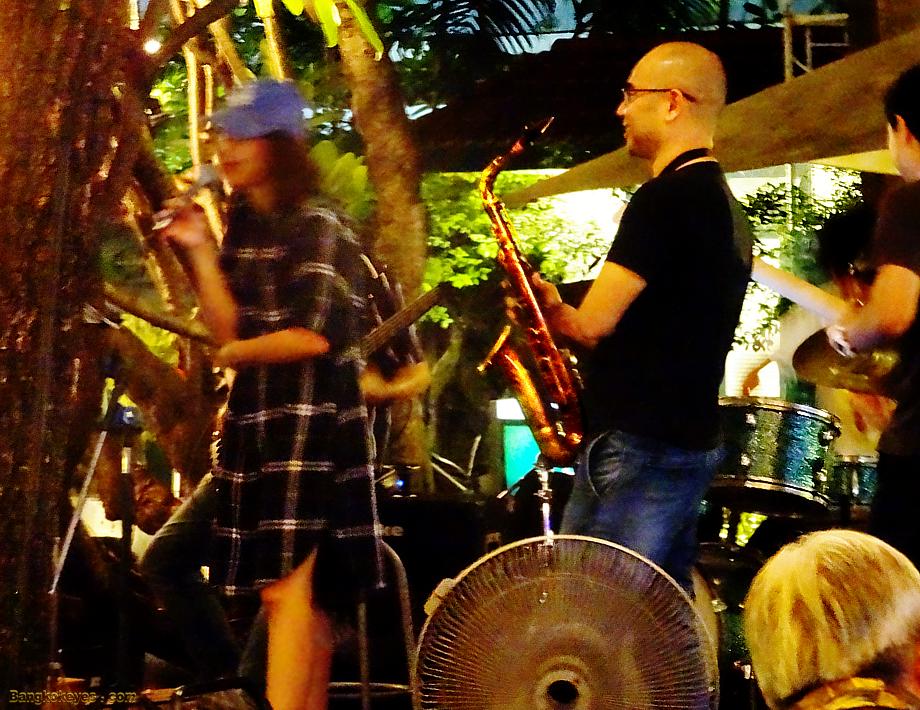 SOI AMBASSADOR (Sukhumvit Soi 11)


This is the latest attempt at a 'comeback' by he

Happy Station 11

Bar Beer

. Located in the small footpath

Soi 11/2

. Will they 'make it' this time 'round? We'll keep a finger on the pulse...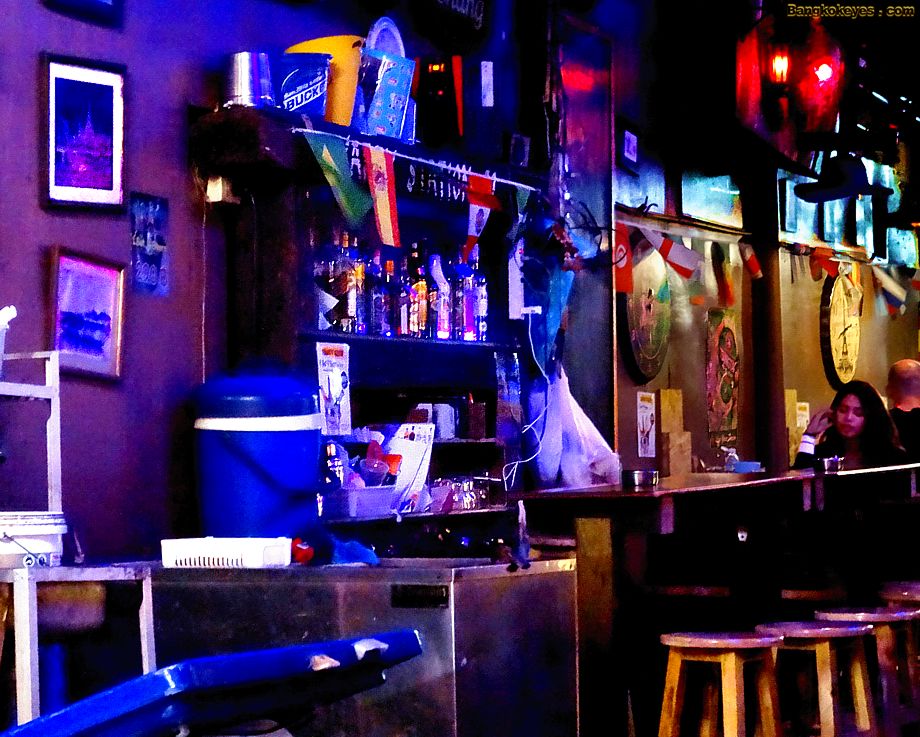 SOI AMBASSADOR (Sukhumvit Soi 11)


The other evening,
Simple Bar 1
was roller-shuttered down - entirely hidden from the public eye. They did have a sign posted saying they would reopen first of the month... which would be
right about now.
.. We'll go back, and get back atcha if there is any news...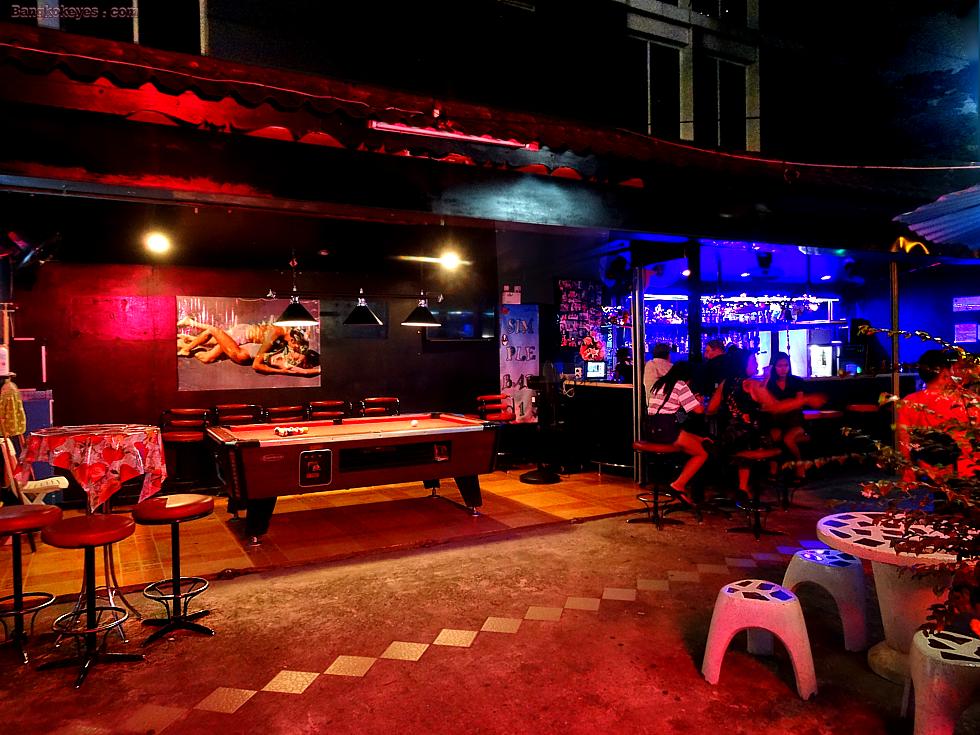 QUEEN's PARK PLAZA (Sukhumvit 22)


Gone, but not gone, the
Love & Service Mitsu
has shaken off whatever it was that was ailing it and is back a-slipping and a-sliding.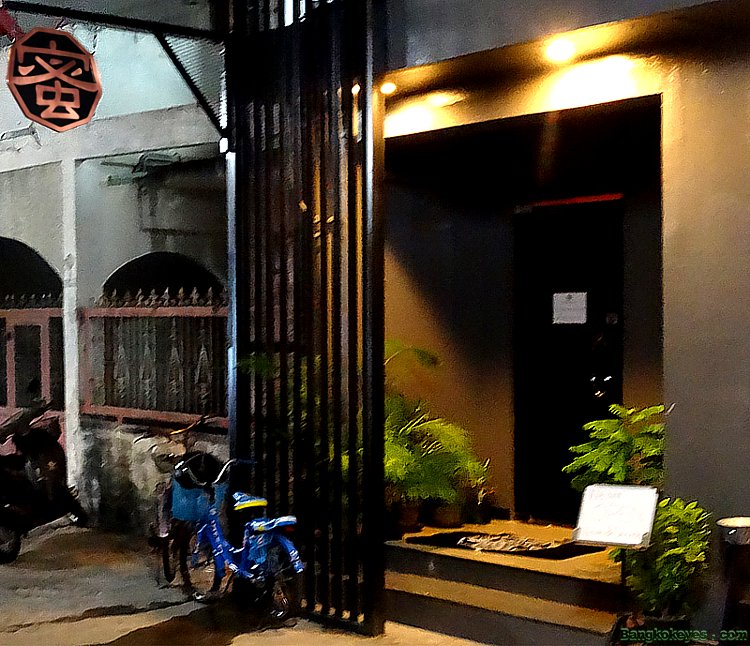 SOI DEAD ARTISTS (Sukhumvit 33)


The

Chill In

Bar Restaurant

has re-closed. (Two months ago it was closed; last month it reopened... what gives?) A 'wait-and-see' item...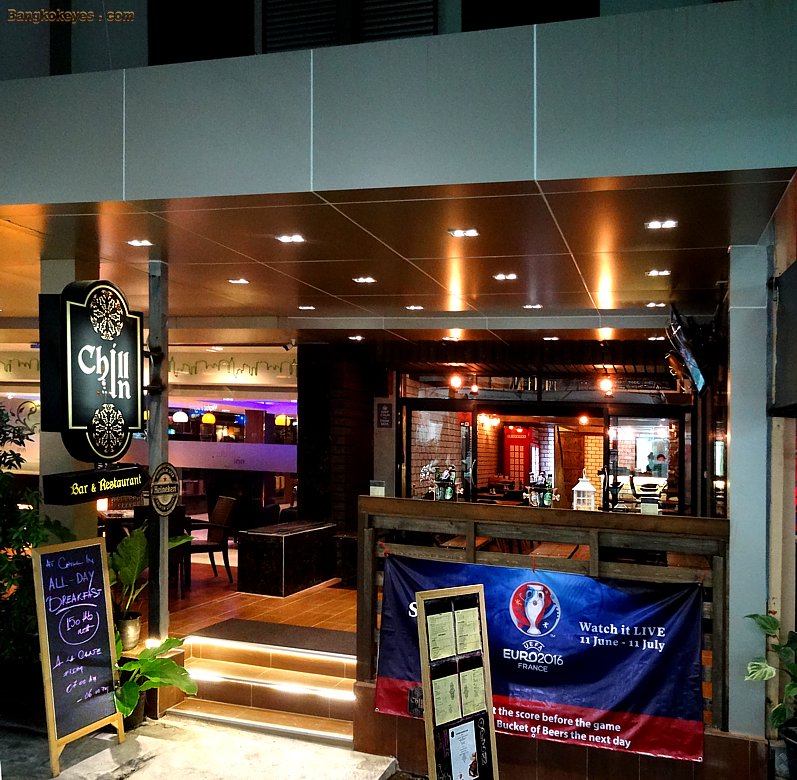 SOI EDEN (Sukhumvit 7 / 1)


A pic of the long-running
Hot Male
- catching an unusual reflection off the rain roof.
BTW
, we note three venues under renovation on the
Soi
... currently no indication as to which, if any, will be
Night Entertainment Venues
...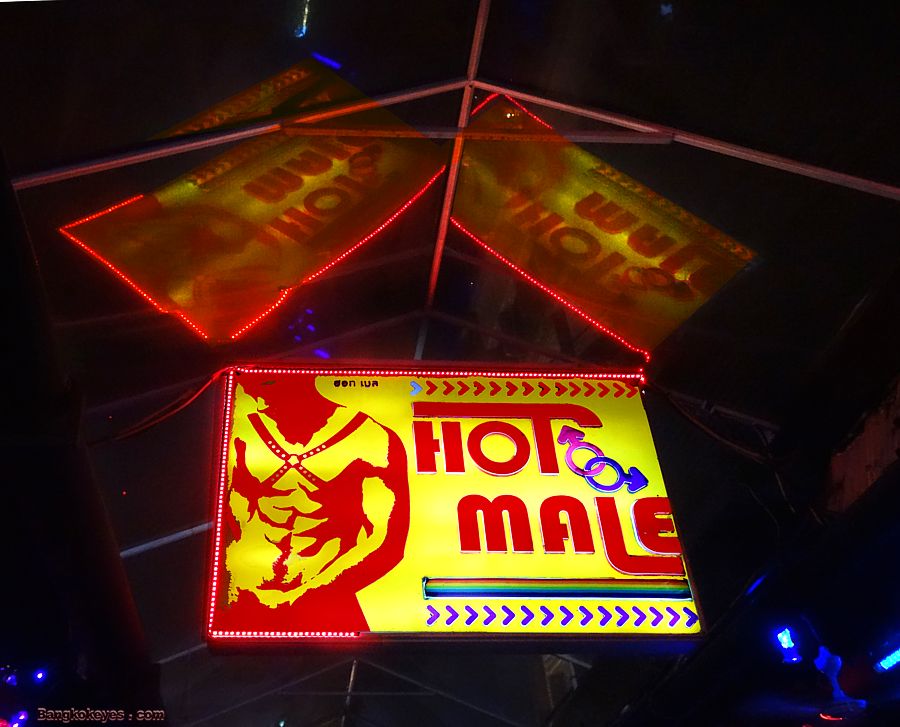 SOI TWILIGHT



A PAGE FROM Bangkok's NIGHTSCENE HISTORY....
20
YEARS AGO

September

With thanks to Cool Text - cooltext.com

Bangkok Eyes goes back in time to see
Who was new - And who was through
in the Expat Night Entertainment world.
How many of these old 'oases'
do you remember ?
Patpong I
* The second level

Girlfriend Bar

took over the reins from the then-recently expired

Funny Girls Bar

. It was located above the still-extant

Safari

; there is currently no

Nitespot

at that upstairs location.
* The upstairs

Lucky Bar

took over from

Sky

- which had closed a month previous. Located above today's

King's Castle 2

. That upstairs location is currently home to

Happy Bar

.


Patpong 2
*

Pinocchio's Club

added "

& Xanadu

" to their name. The

Xanadu

was the predecessor bar, so there may have been a legal-name issue....

Pinocchio's

is still there today - without the "

& Xanadu

"..
* The upstairs

Casanova

opened in the then-recently closed

Family

digs - located on

Soi Bookstore

. There is currently no bar at that location. This

Casanova

was no relation to the

Nana Plaza

Casanova

.
Soi Cowboy
*

New Popeye's

, located between

Cowboy 1

and

Cowboy 2

, closed and commenced renovations. They would eventually become today's

Spice Girls

.


Nana Plaza
*

The ground-level

Hollywood No. 1

became the

Hollywood Rock

. This real estate currently home to

London Calling

.

* The ground level

Sugar Beat

bar beer

outside

Hollywood No. 1

closed down. That area is currently the 'outdoor' bar area for

London Calling

.


Soi Katoey
( Silom Soi 4 )
* The

Hyper

reincorporated the previously deleted "

Air Bus

" into its signage.

* The

Rome Club

(

part 1 & 2

- on both sides of the

Soi

) dropped "

Boogienight

" from its signage.





Buckskin Joe Village (~ November 1988

to

November 2006)

(Also known -originally- as

Tobacco Road

or

Soi Rot Fai

or, '

The Tracks

', and later as Machim [Thai] and

Soi Zero

)




* The

Vanilla Bar

opened in the just-closed

Australia Bar

beer bar

.







LINK TO US

MISS
SAIGON

A FILM
REVIEW
Click Here
! ORDER
NOW !