Last, but certainly not least, is the long-established community of
Japanese
Night Entertainment Venues
at the far end of
Soi 23
, as you
zigzag
your way the back way to
Soi 31
. At first glance, one might think that the
Japanese
bars, karaokes
and
snacks
had dried up, but in fact, they have just moved deeper into the
Soi
into the upper part of
Young Place
(refer to map). There, one can find a number of the older
Japanese
Nitespots
, along with a number of '
new arrivals
' that have come in from other
Sukhumvit
sois in recent years.

Let the December 2018 Follies begin-



The
Pussycat
had its soft opening last month, however, regrettably they never quite got 'round to the official one. It was closed down tighter than
McLeod's
coin purse when we passed by the other evening - no signage indicating a reopening or hiring of new staff. We'll take another pass at it next survey, and should there be a reversal of misfortune, we shall elucidate....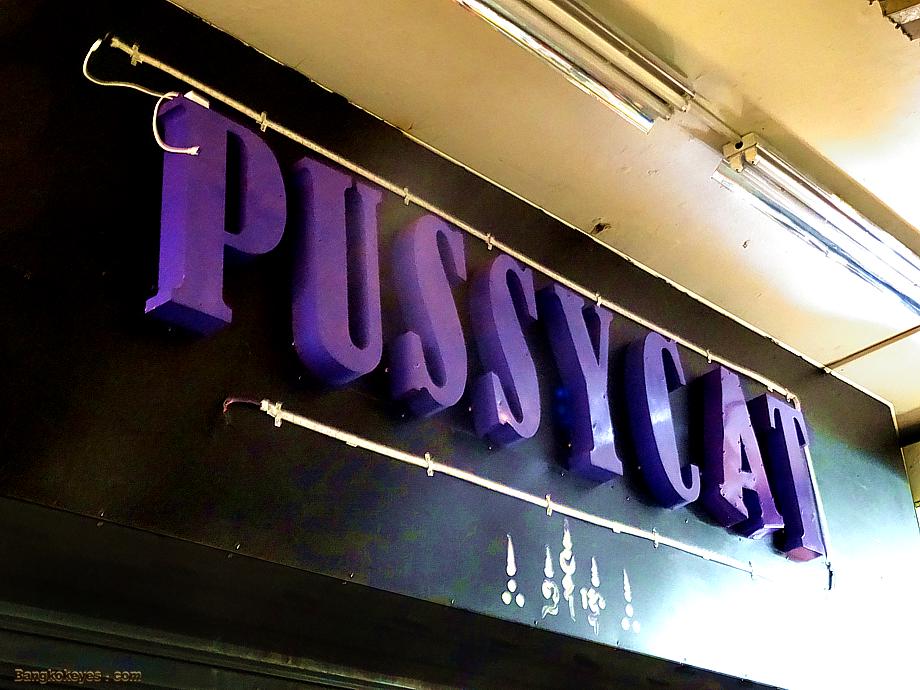 PATPONG 1


A
For-The-Archives
pic of the long-running
Rig 1 Pub
located up on
The Ramp
.
The Ramp
, which once teemed with a dozen or so
Cocktail Lounges
up on the
2
nd level, is now down to a handful of bars. Further confirmation, if more confirmation were needed, that the
Patpongs Night Entertainment Area
is slowly slipping beneath the waves...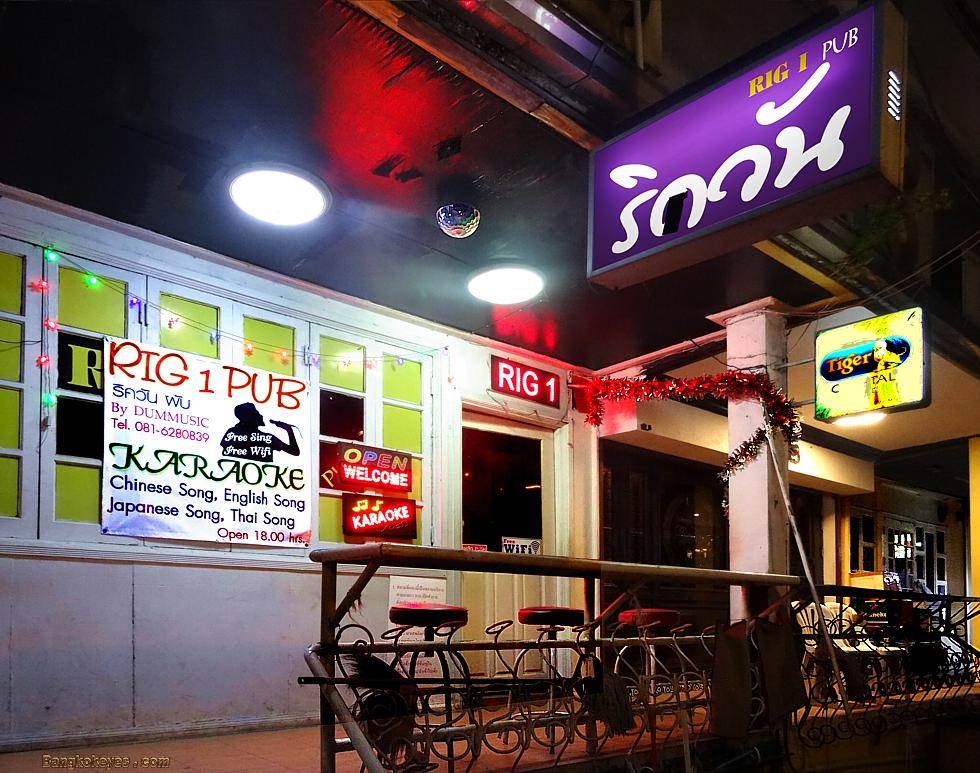 PATPONG 2


Up until last month, the
Royal Salute
carried two names :
Royal Salute
and
King Corner Net
(rumored to be an
on-line poker venue
). this month they have reverted to their original name:
Royal Salute.

PATPONG 2


A

For-The-Archives

photo of

Cowboy 2

A Go-Go

. Note the

Japanese

script in bold view. Also the "

Ice Girls

" (sic), the

Dollhouse

and the

Shadow Bar

neon can be seen in the background.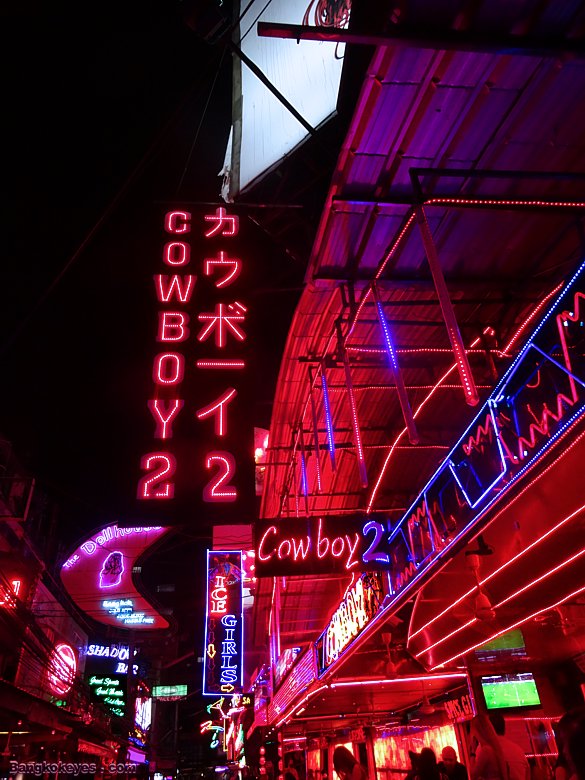 SOI COWBOY


Last month we noted that the
Short Time
signage had been torn down, and speculated that a new
Nitespot
might be getting ready to open. Well, it happened. This month, the
Witchcraft
has taken over - lock, stock and barstool.. Let the good times roll.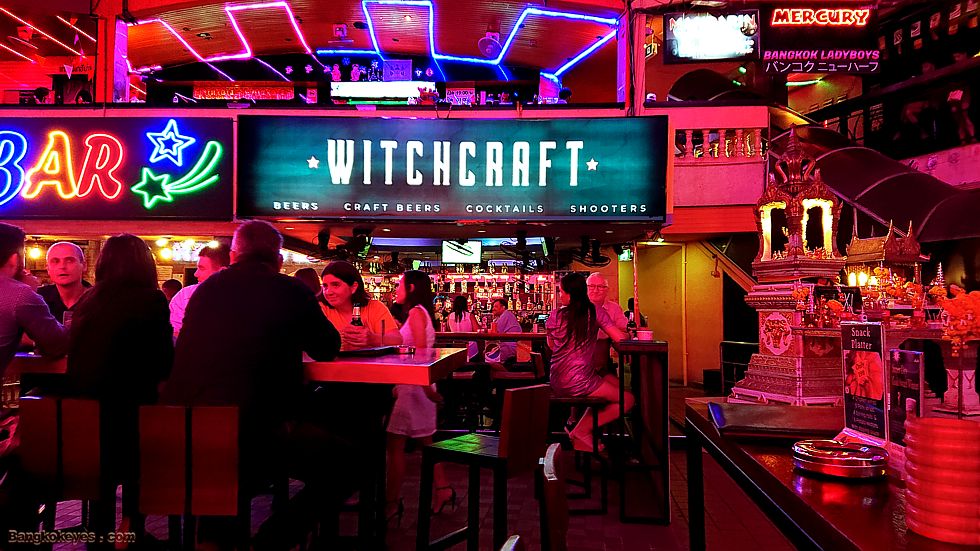 NANA PLAZA


Last month we noted the long-in-service
Bangcockney Bar
(top of
Soi 6
) had closed down, and we suspected the worst. However "
the worst
" did not eventuate, and the
Bangcockney Bar
is back on-station, full-throttle. May they persevere.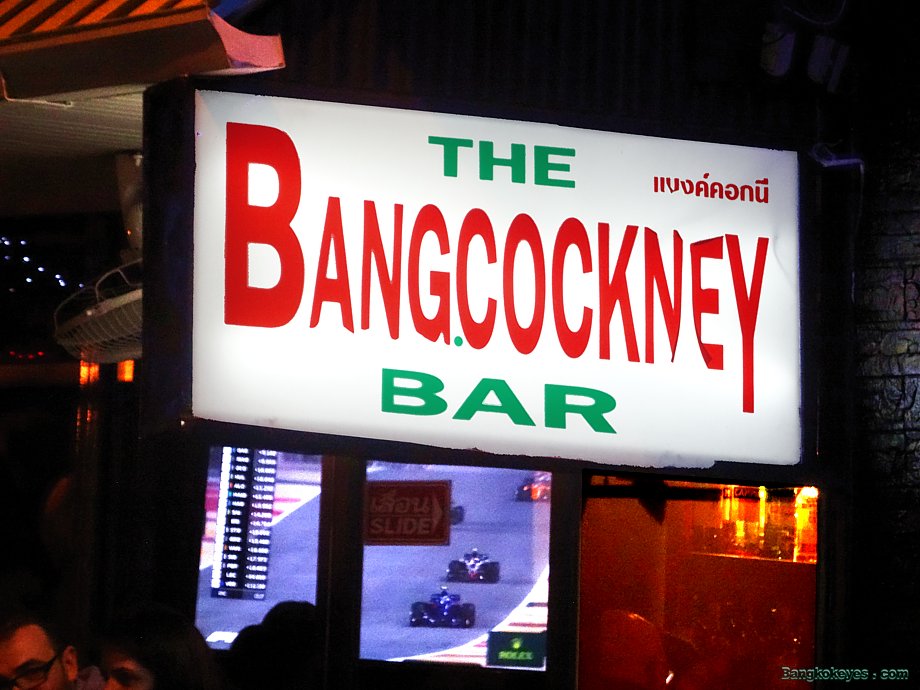 SOI NANA


The tiny
Sugarbowl Bar & Restaurant
, closed last month, has sprung forth with renewed vigor. 'Y'all can come back now.'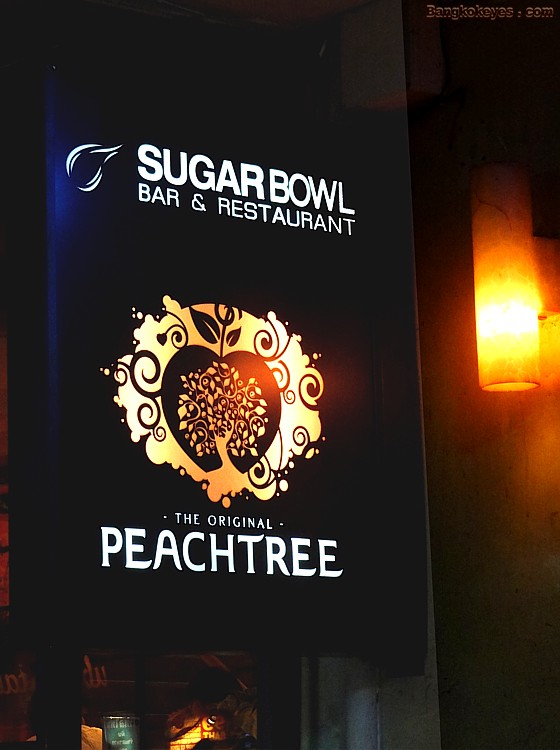 SOI KATOEY


Hugs Bar-Karaoke
, are opening and closing on whatever whim takes them. (This month they have reopened again.)

SOI KATOEY


Last month the
Second Base
opened its doors to the public (see our photo & note last issue). This month, in its place is the brand new
Hangover
- let's hope its longevity is somewhat better than its predecessor... Let the nightgames begin...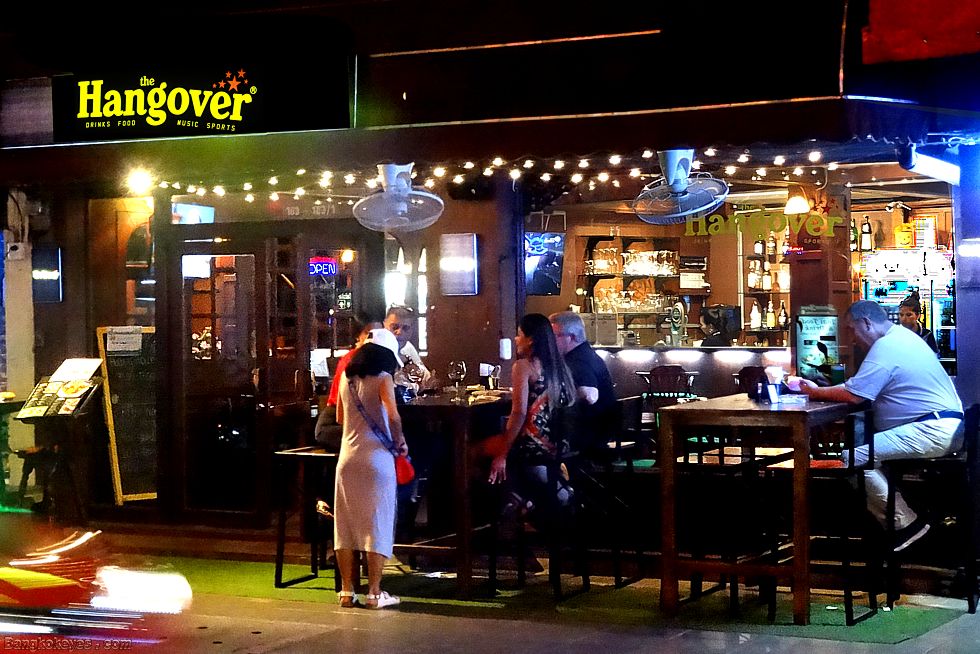 SOI 22


What was the
Be Rich Massage
is now a signless shophouse with a locked-down steel roller-shutter. Not that there is a shortage of massage parlors on the
Lemongrass subsoi
... May the fates deal them a better hand next time 'round...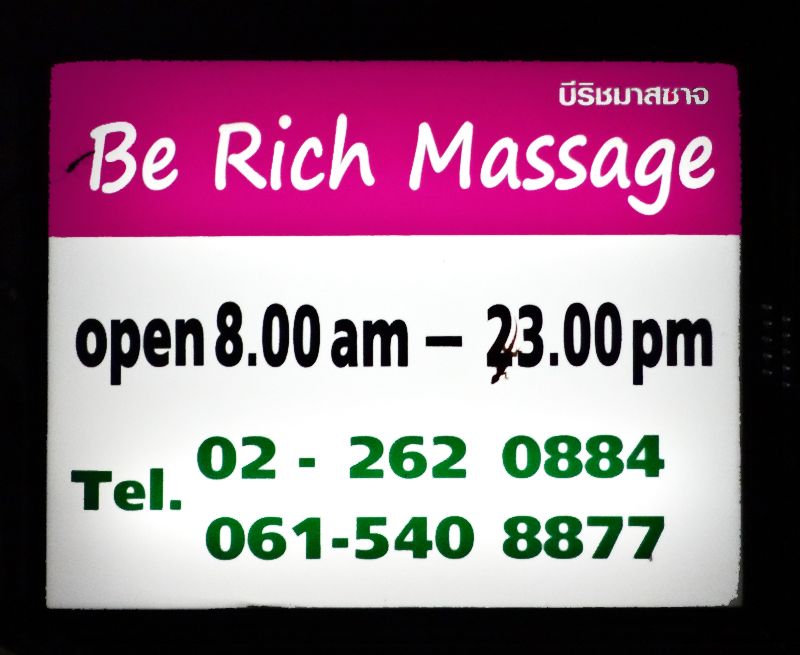 SOI 22


Last month we noted the closure of

Vagabond

bar beer

at the foot of

Subsoi Havana Social

, and its replacement - the

Ice Bar

(which had not yet tacked up any neon). This month we see the new signage - but note that it is a

beer bar

, like its predecessor, and not an "

ice bar

"

per se

. Shake it, don't break it, ladies...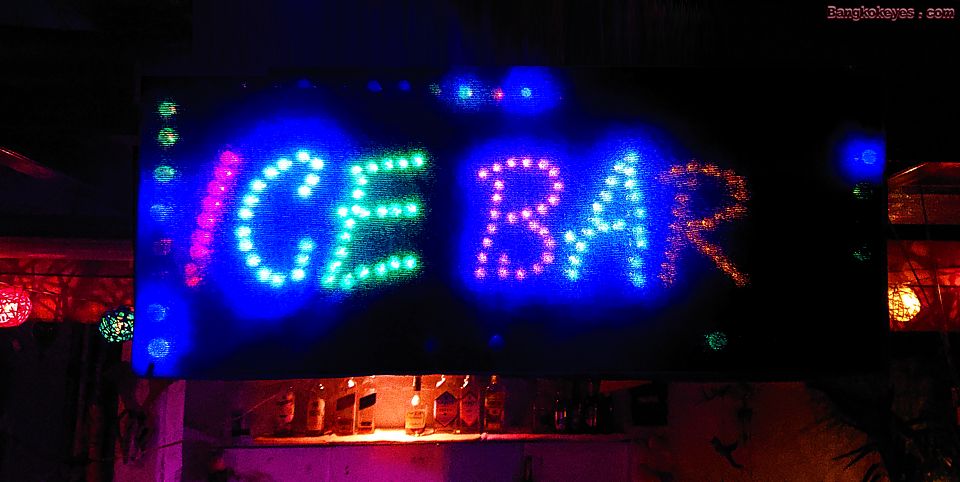 SOI AMBASSADOR (Sukhumvit Soi 11)


Here's a sneak-peek at what the new
Zaks
will look like, if, indeed, it will even be "
Zaks
". A wait-and-see item...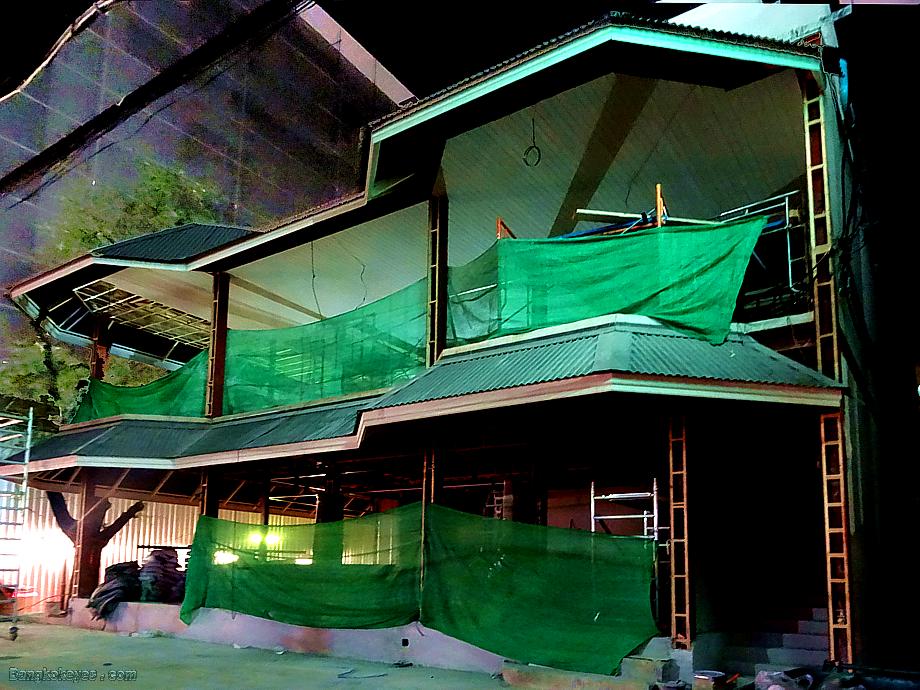 SOI AMBASSADOR (Sukhumvit Soi 11)


The
Hillary 3
is a swirling mass of hammers, dust and saws - as it dives into a total renovation program. Note the sign in front advertising for hiring new employees - this is not necessarily a good sign, in fact it could be viewed a worrisome sign. Many bars put up such signs when they are going out of business to put off creditors, and gain a little time to '
get out of Dodge'
.... A Wait-and-See item, to be sure....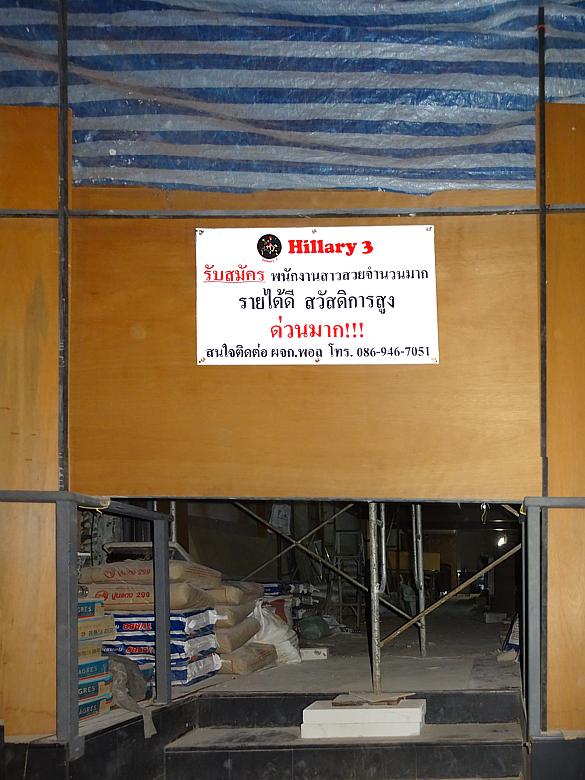 SOI AMBASSADOR (Sukhumvit Soi 11)


The
Flow
has, it seems, gone down for the
3
rd time, never to resurface. Located in the
Fenix Bldg
, its the story of old - its customer base was rarely from the passing foot trade, and was therefore only occasionally busy...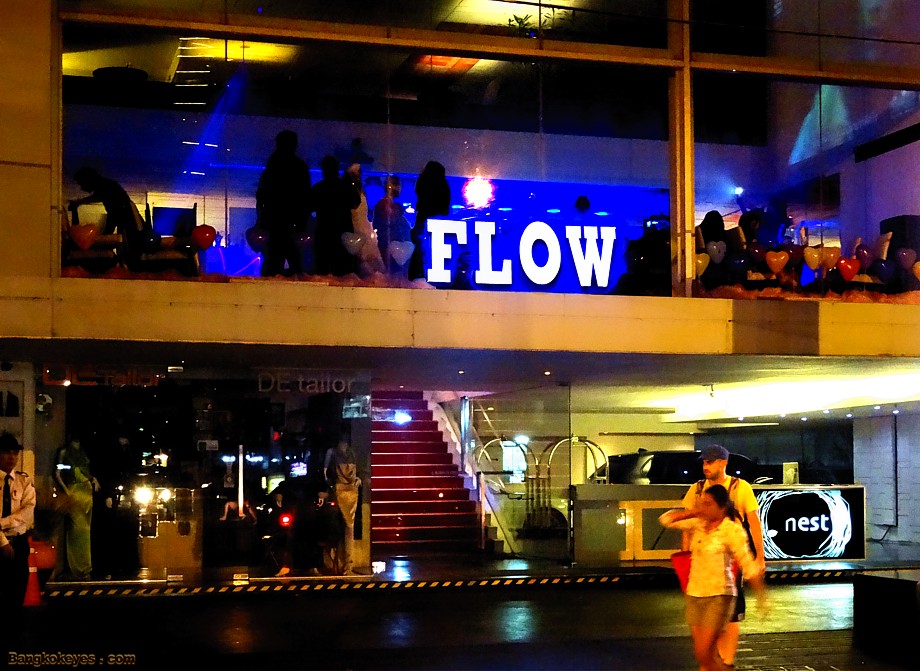 SOI AMBASSADOR (Sukhumvit Soi 11)


The

Happy Station 11

Bar Beer

at the top of

Soi Ambassador

(in the motorcycle soi called

Soi 11/2

) has re-closed. In that they open and close so frequently, we will not be posting the same old file photo....

SOI AMBASSADOR (Sukhumvit Soi 11)


A photo for the
Archives
-
Moonshine Pub
, one of
QPP
's long popular bars still going strong. Yes, a distant cousin to
Cowboy's
Moonshine
. Gotsta get paid.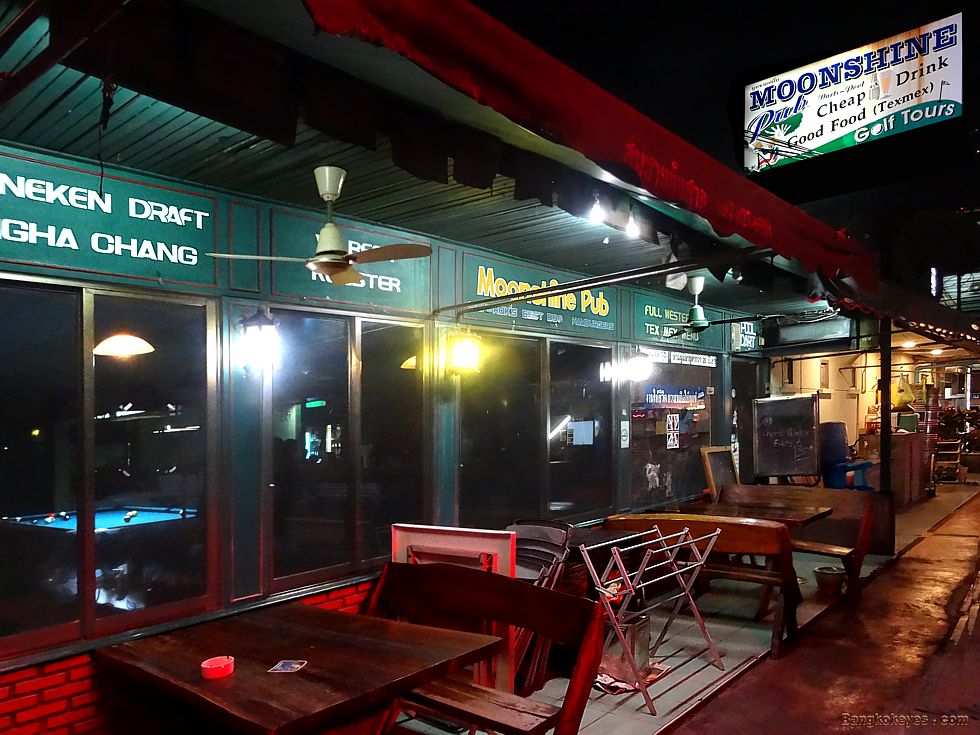 QUEEN's PARK PLAZA (Sukhumvit 22)


The Firm
lasted almost exactly one year (the length of their lease?) A tasteful, bright appearance, but they originally adopted a popular
North American
modus operandi
- a
phalanx of bouncers in black
to add '
prestige
'. This approach, of course, failed, as have others for that reason. So, they got rid of most of the bouncers, but by that time,
Soi Dead Artists
had become a future-construction site, and the handwriting was on the wall... Greener grass, gentlemen...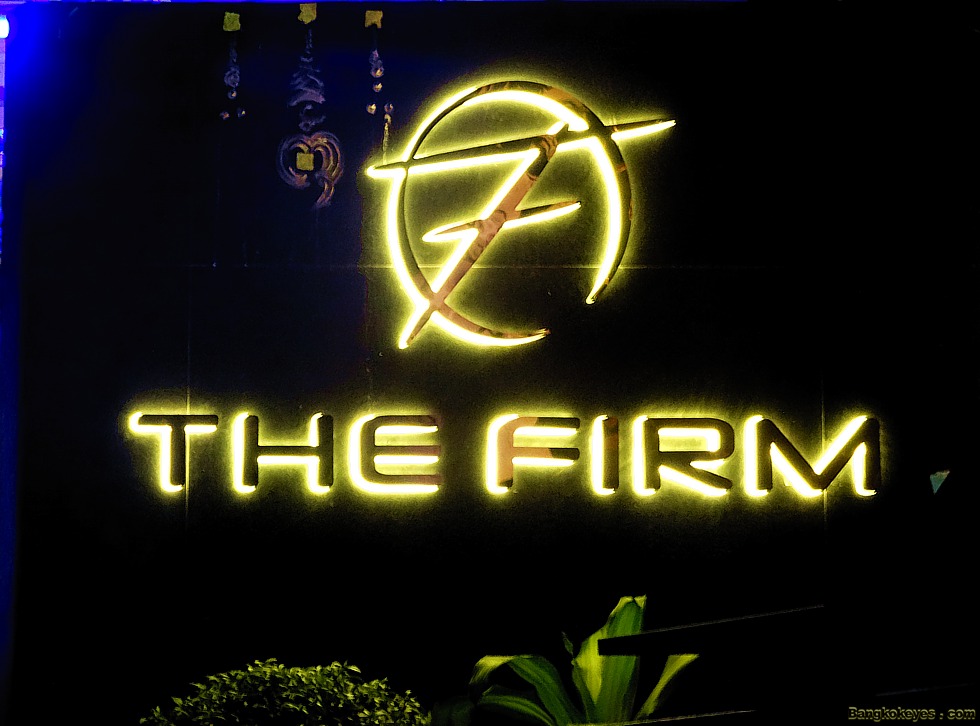 SOI DEAD ARTISTS (Sukhumvit 33)


Joy
, located on he
2
nd level of
S 33 Compact Hotel
is yet again closed. It opens and closes when it feels like it - so we won't write it off until we see the furniture and fixtures going out the door...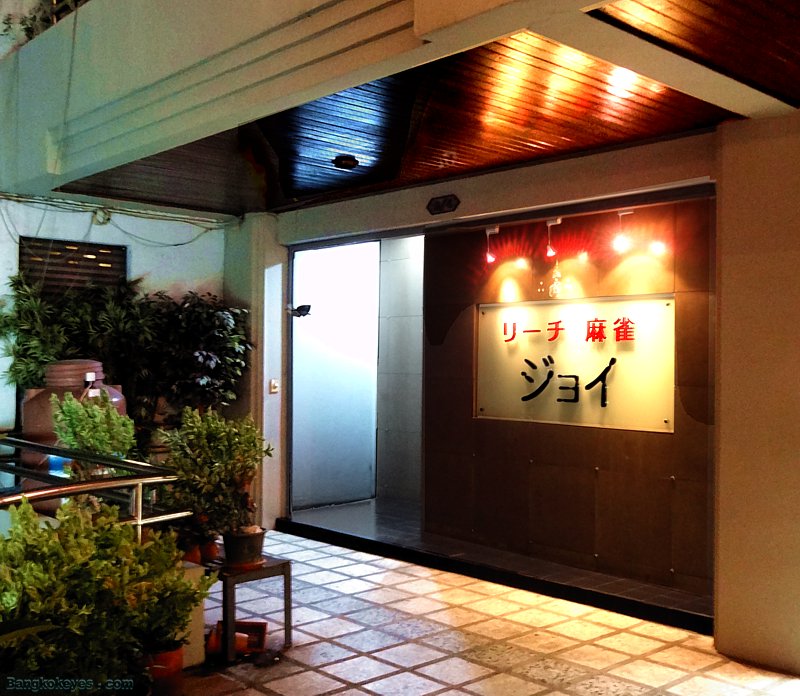 SOI DEAD ARTISTS (Sukhumvit 33)


A
For-the-Archives
pic of the back end of
Soi Eden
.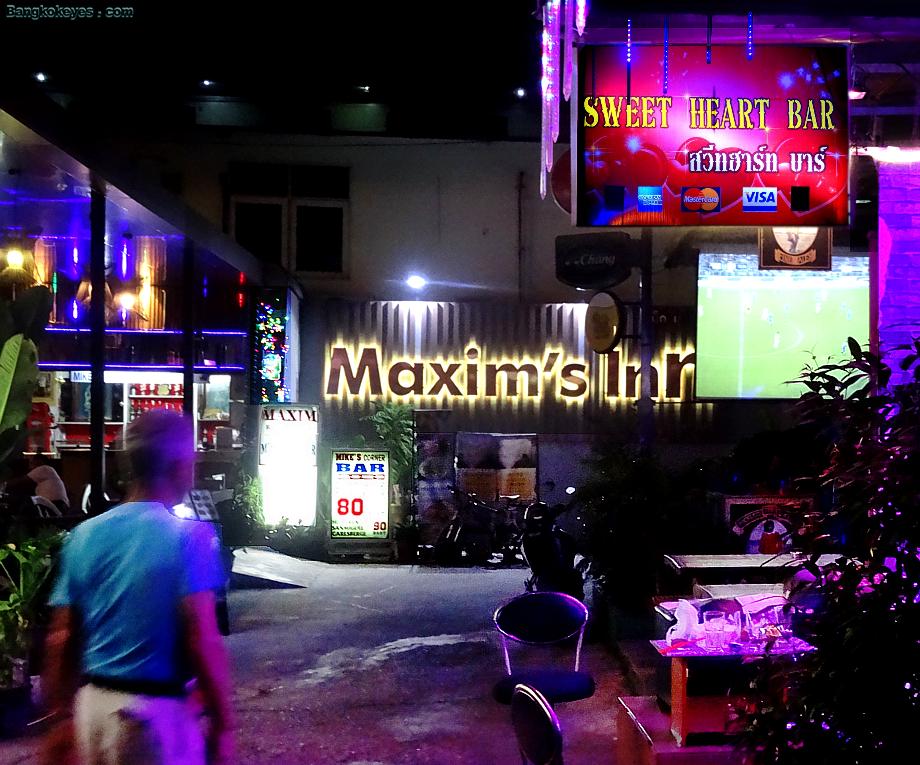 SOI EDEN (Sukhumvit 7 / 1)


A photo for the archives of
The New Boys Bangkok / Dream Boys
. Either our walk-through surveys are ill-timed, or we are noticing a definite down-turn of business in the '
Twilight Zone
' these last few months...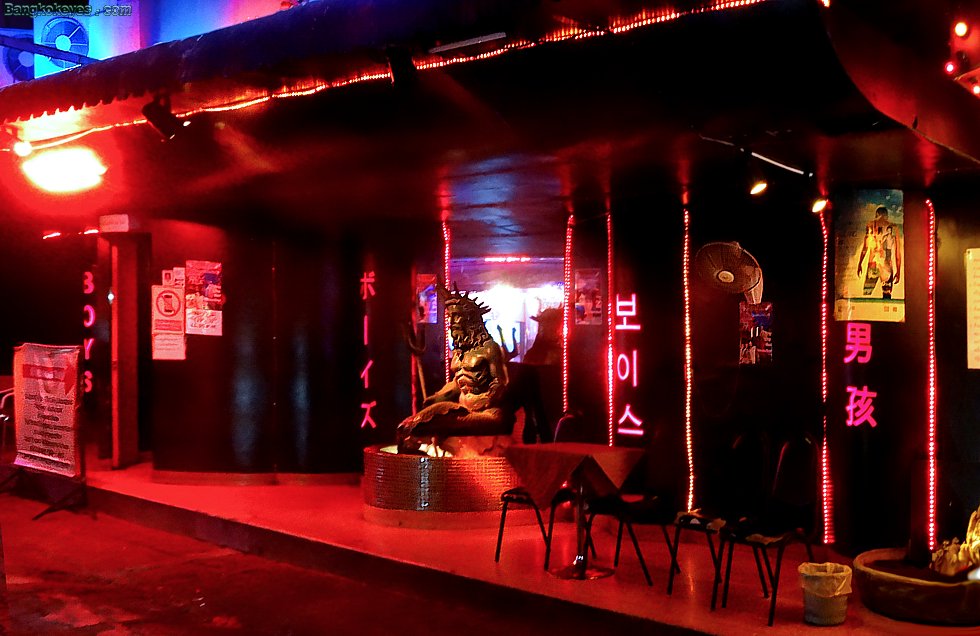 SOI TWILIGHT