W District
is a more cosmopolitan mix - to include
Thais
. (Which makes sense, because, while there are a few
Nitespots
within, most of the venues therein are a variety of local and international eateries of varying sizes.
Soi 2
(
Pridi Phanomyong 2
) is predominantly
British-style pubs
.
Soi 3
is predominantly the domain of the
Japanese
, with eateries and
Nippon oriented
Nitespots
. And then, the ever present '
Massage Parlors
scattered throughout the
Soi 71
area - see the map, above.

Let the January 2019 Follies begin-



What was the
Pussycat
bar two months ago (and closed last month) has just been reincarnated as the
Chill Out Boy
. May they persevere...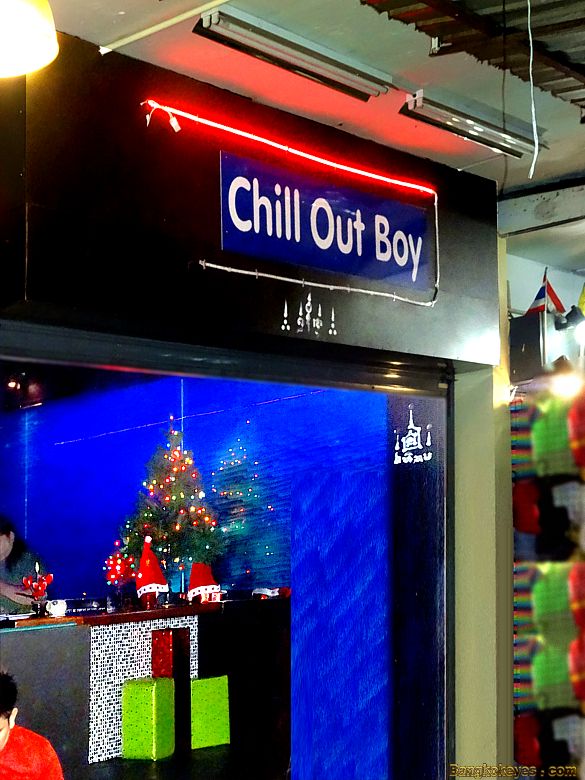 PATPONG 1

The
Hanuman Thai Massage
has recently rolled out the red carpet for one and all. Wish them luck on that slippery slope. They are located at the
Suriwong Road
end of
PP1
.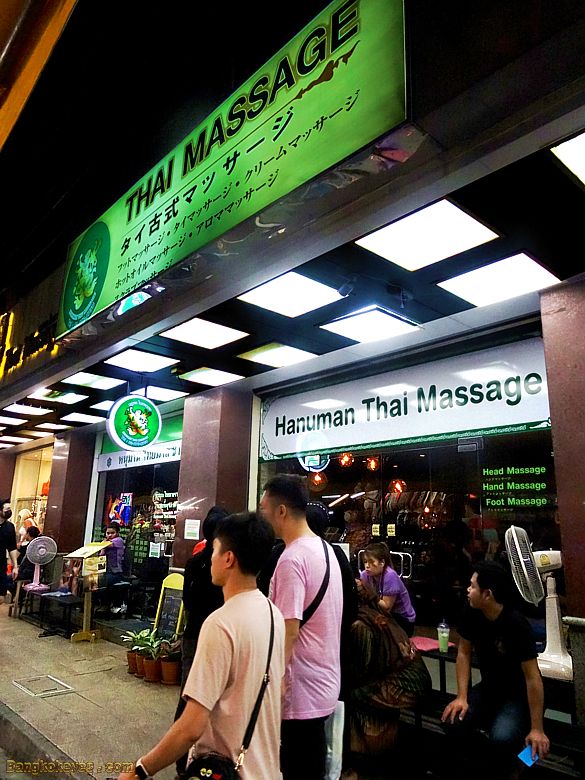 PATPONG 1

The bar that was
Tokyo Boy
a few months back, and had gone nameless the last two months, has now nailed up some signage :
Sixty Nine Bar
. The
modus operandi
unchanged :
katoey bar
.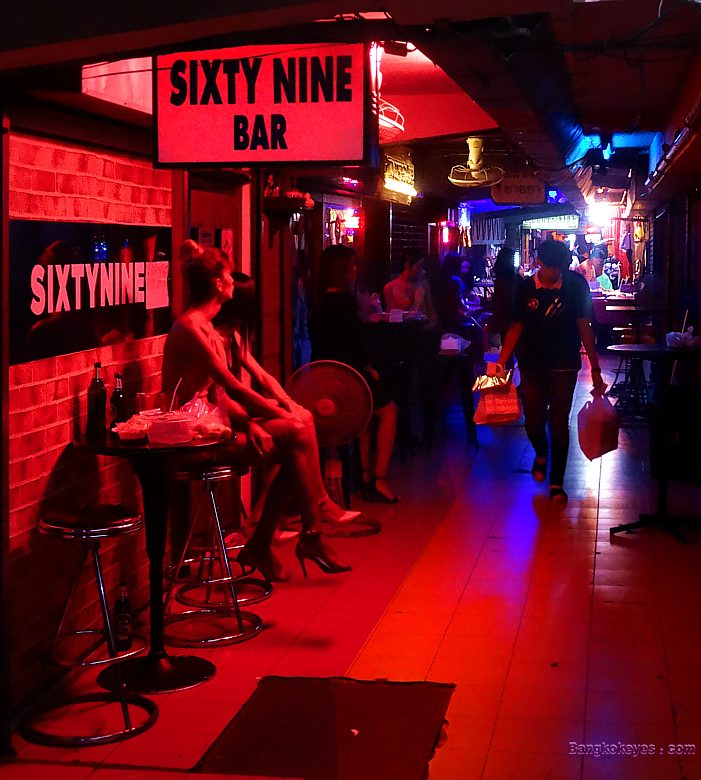 PATPONG 2

The
Patpong Cafe
was darker than a poisoned well when we passed by on
New Year's Eve
, with nary a sign out saying when they might return. We fear the worst. Should we hear of any reversal of misfortune, we shall shout it out next issue.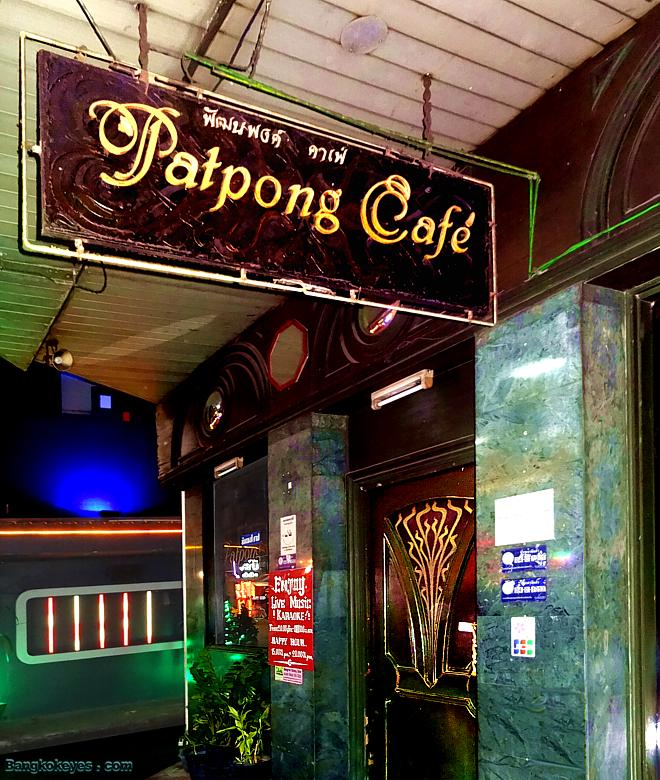 PATPONG 2

The
Tilac
, as per usual, goes out of their way each
Christmas Holiday Season
to put up a colorful
Christmas
tree.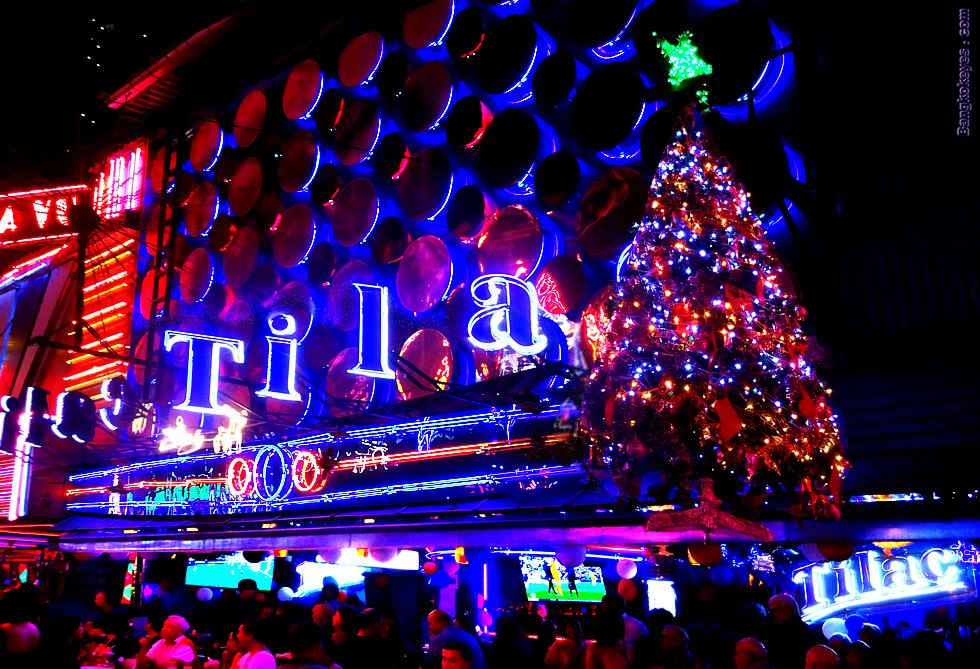 SOI COWBOY


A few longtime residents and returnees might recall the
Tomato Head Tavern
restaurant on the corner of
Sukhumvit Soi 23
and
Soi Cowboy
. Back in
June of 1993
it changed it's name to
The Old Dutch Cafe Bar
. Over the years there have been some variations on that name, but always inclusive of '
Old Dutch
'. It was originally owned by a
Dutchman
, and eventually sold to the
"P Group"
of bars prevalent on
Soi Cowboy
for many years. When it changed ownership, it retained all the old signs, like : "
We are nice if you are
", and other like-signage reminding the customer that they were not a fast-food restaurant, and good food takes time to prepare.... you get the picture. A favorite of many,
The Old Dutch Corner
(its latest name) recently sold out and is now renovating - reportedly to become a
Nitespot
related to the
Crazy House
(a
wait-and-see
item). Greener grass, gentlemen...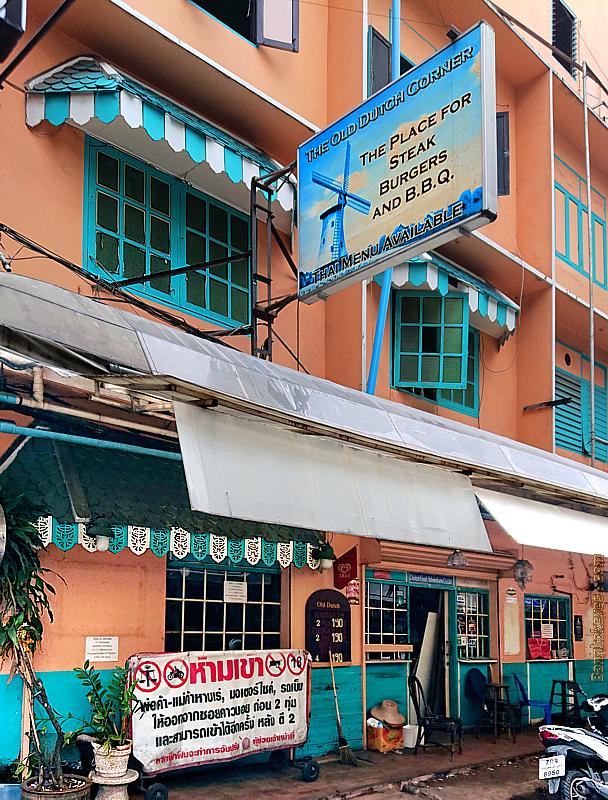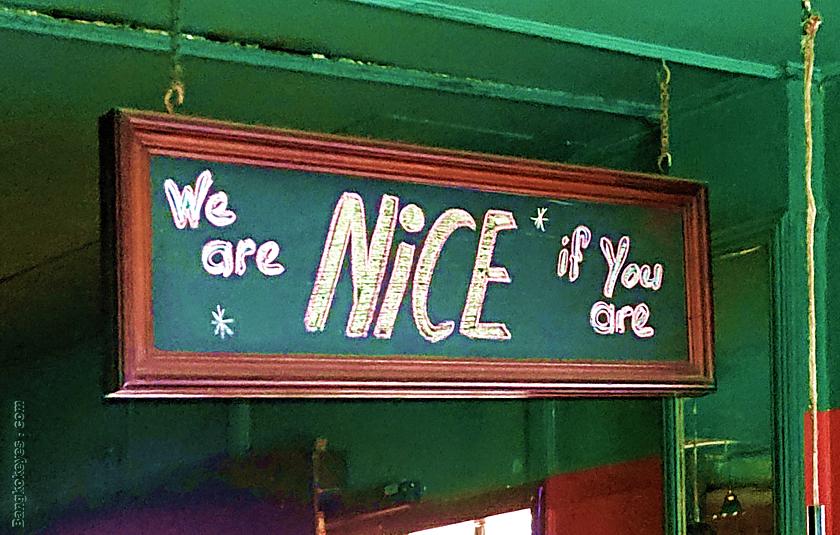 SOI COWBOY


Almost three months in renovating, the old
Charades
katoey bar
has reopened as
Geisha
. And, as was being heard on the street, it has changed over to an '
only real ladies
' bar.... at least for the foreseeable future. Walking in, it was like
deja-deja vu
... I thought I was tripping back in time to the old
G-Spot
. And yes,
A Go-Go
is the
operative descriptor
. Very much in keeping with the other
A Go-Go's
at the
Plaza
, tops-off much of the time, 'lady-dinks' starting at
Baht 170
. What's not to like? Welcome them to the bright lights, big city...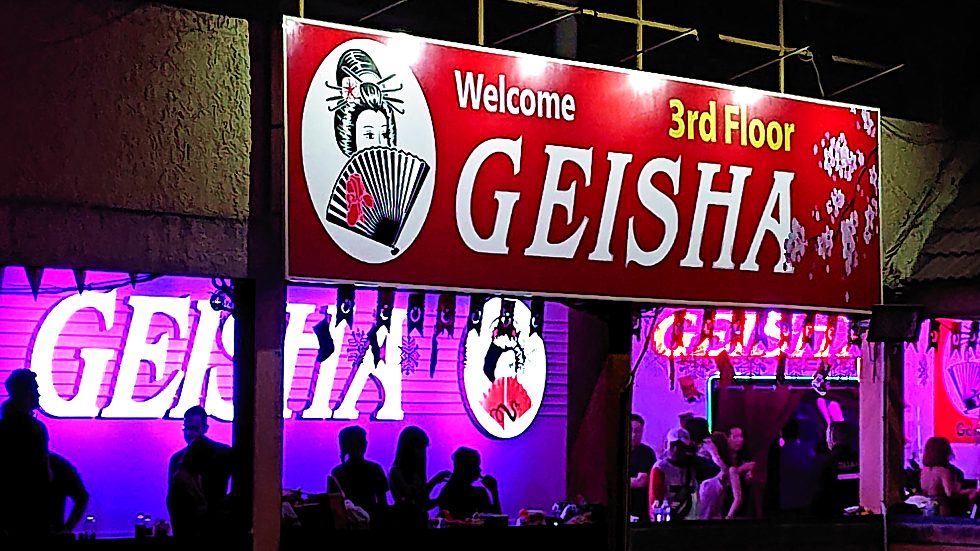 NANA PLAZA


The
Red Moscow Club & Lounge
, which opened in
September
, has followed its predecessor, the
Tamasha Exclusive Indian Club & Lounge
into the trash-heap of history. And for similar reasons... the pretense of exclusivity -
with nothing out of the ordinary to show for it
- is just not going to cut it. Also, (
hint)
, the
Rajah Hotel's
high rental rates are not going to encourage much new
Nitespot
business - unless and until - it becomes a '
thriving
Entertainment Center
', which, currently, it is not...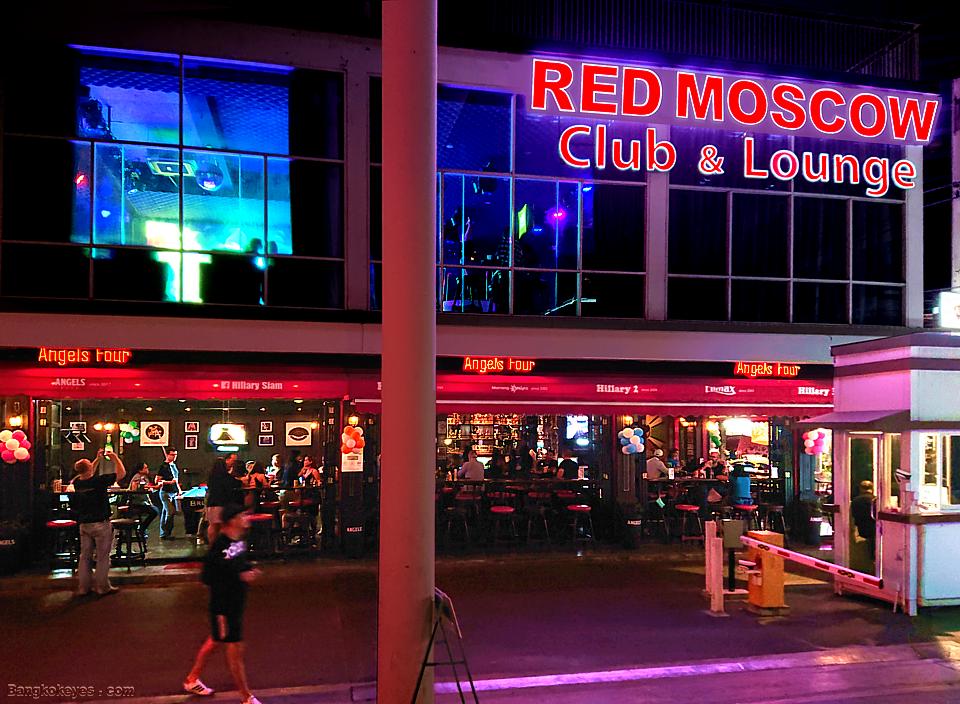 SOI NANA


The Balcony
had interesting and colorful
Christmas
decorations this last
Holiday Season
. Business as usual...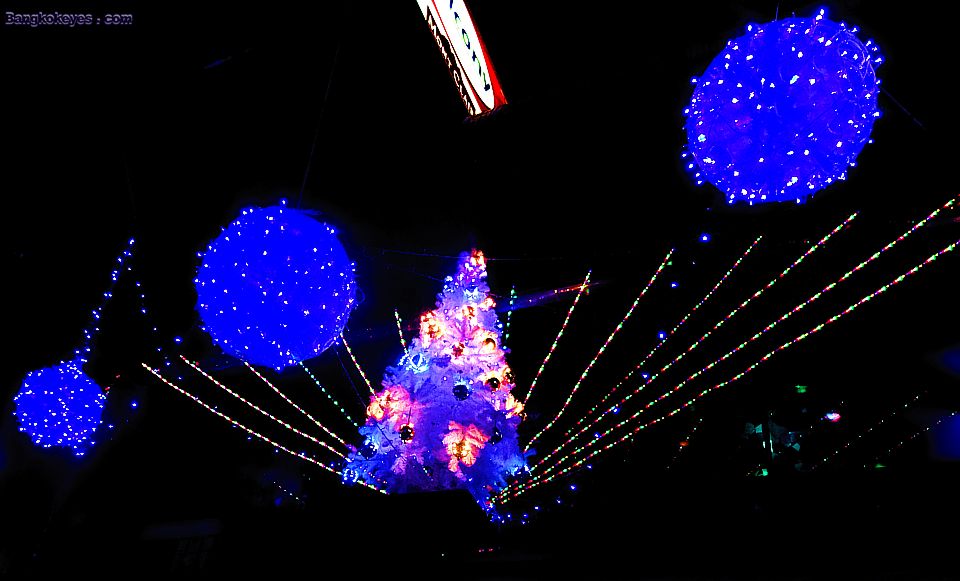 SOI KATOEY


Tina
, (
Soi 22's
only
A Go-Go
) appears to be closed. We don't know if this is due to an extended, self-proclaimed
New Year's holiday
, or if they have gone the way of the
Megalapteryx didinus
. Only time will tell... at which time, we will also tell...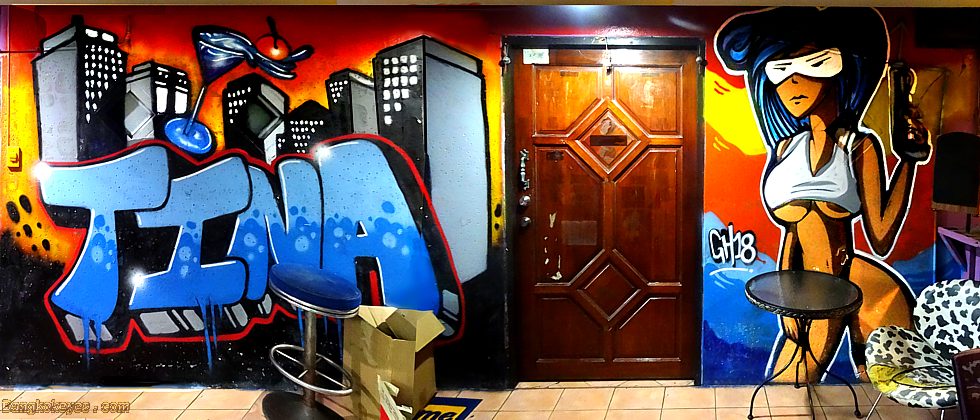 SOI 22


The
AW Massage
has taken over lock, stock and
Tiger Balm
, from the
JW Massage
.
Modus operandi
unchanged. Wish them well as they continue to slip and slide...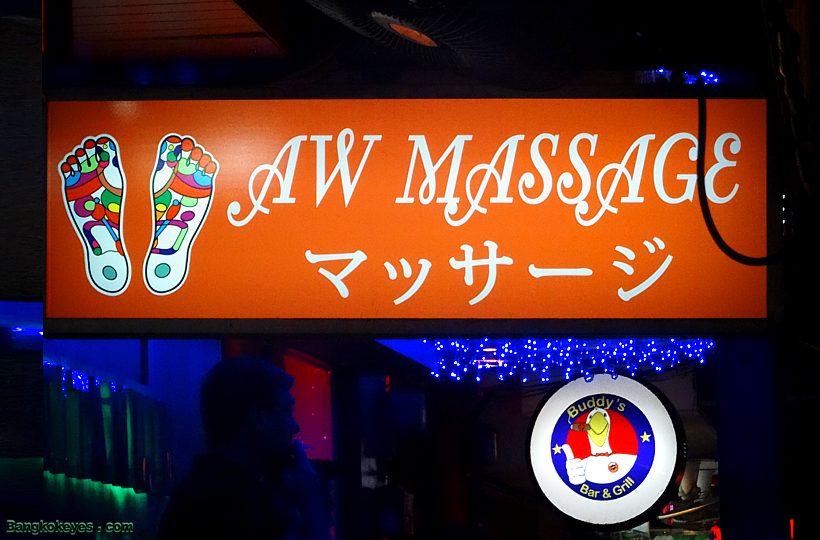 SOI 22


The
Kick Club
has opened on the ground floor of the
Holiday Inn
in what used to be the
Talli
. Interesting, if somewhat fuzzy, electronic signage. Welcome them to the big city lights...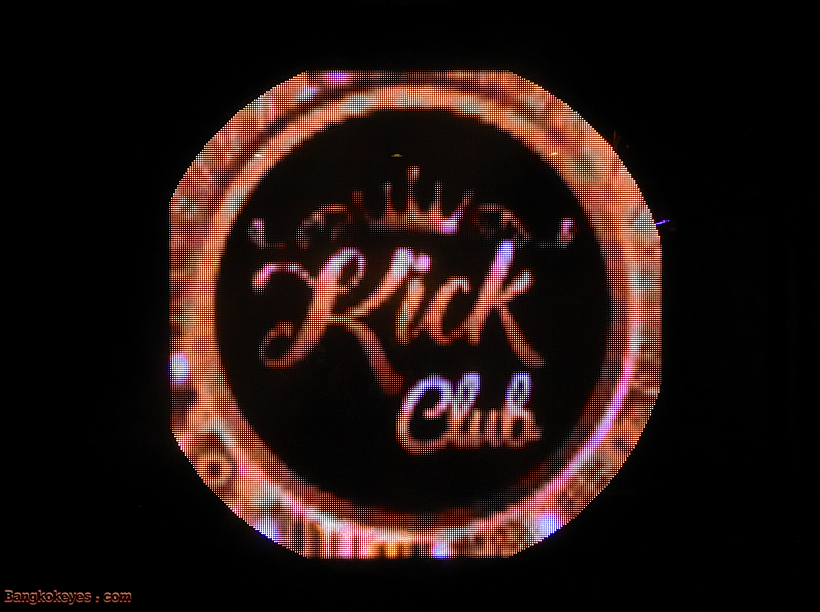 SOI 22


The
Cali-Mex Bar and Grill
has opened on the ground floor of the
Holiday Inn
- in the old
Honey Pub
digs. They appear to be more
Bar
than
Grill
... This appears to be a new
B&G
chain in
Bangkok
- another new outlet on
Soi Ambassador
(see below). Welcome them to the neon jungle.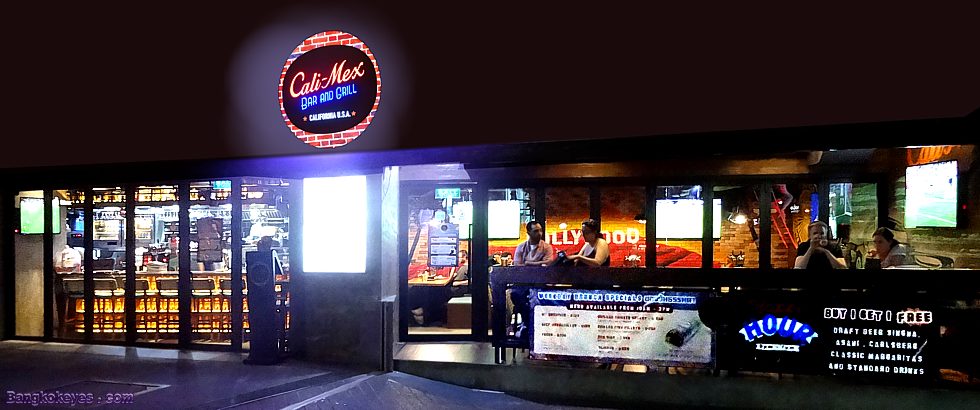 SOI 22


The
Thai Candy Massage
in
Soi Lemongrass
has taken over the reins from the
Be Rich Massage
(which closed a couple of months back).
Modus operandi
: 'ambiguous'. Welcome them to the dark side...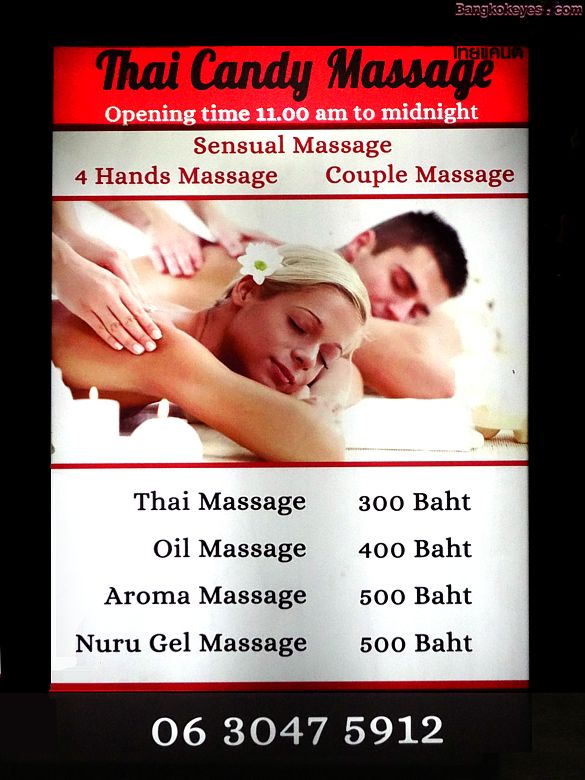 SOI 22


Cali-Mex Bar & Grill
chain's latest-and-greatest has just opened on
Soi Ambassador
. Again, it appears to be more
bar
than
grill
. We haven't tried out their menu yet, but we shall... soon. Welcome them to the follies...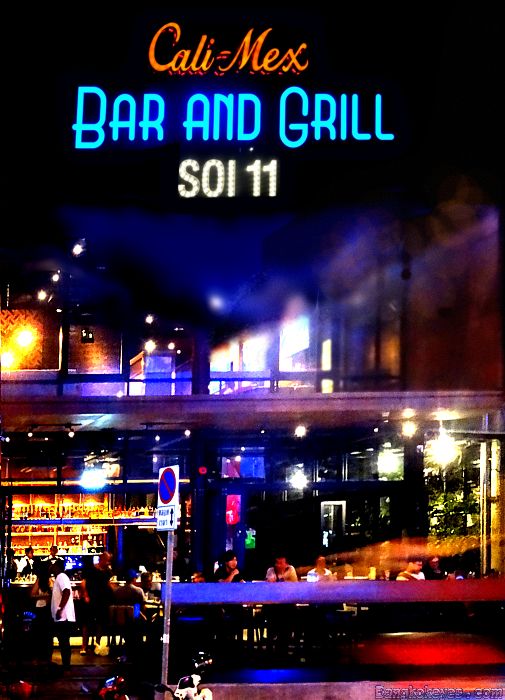 SOI AMBASSADOR (Sukhumvit Soi 11)


It looks like
Soi 11/2
's
Lucky Shot
has followed the
Titanic
into irretrievable depths. Signage gone, the works... May they find things more to their liking a little further on down the road a piece...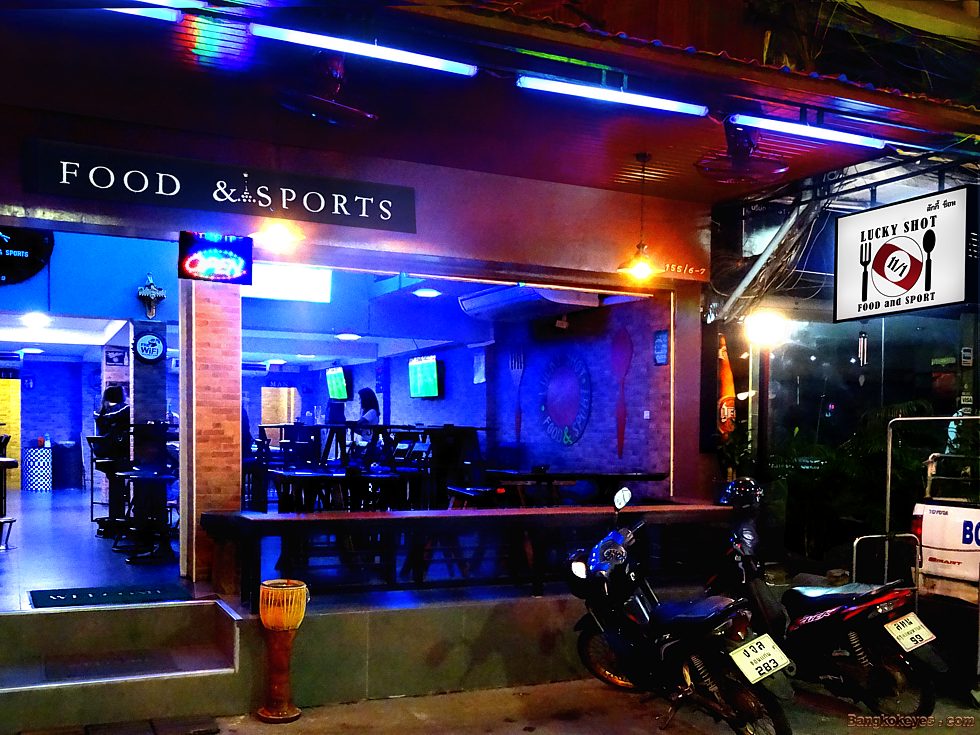 SOI AMBASSADOR (Sukhumvit Soi 11)


Last month
Hillary 3
was deep in the throes of renovations - this month it's another story. It has reopened, and still looking good. But that's not all.... have a look at what else has 'opened' within... May they continue to shine...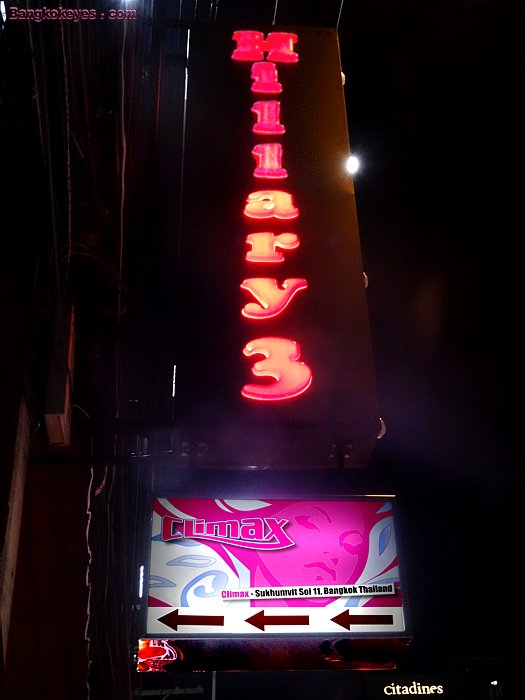 SOI AMBASSADOR (Sukhumvit Soi 11)


The

Happy Station 11

Bar Beer

at the top of

Soi Ambassador

(in the motorcycle soi called

Soi 11/2

) has reopened. In that they open and close so frequently, we will not be posting the same old file photo....

SOI AMBASSADOR (Sukhumvit Soi 11)


Gone, but not gone, the

Simple Bar

bar beer

has gone back to being the

Simple Bar

after a couple months of being the extension of the "

Friendly Bar

". So... what was going on? (Who knows what evil lurks in the hearts of men?) We suspect at least one more name-switch in this latest exercise of '

musical chairs

'...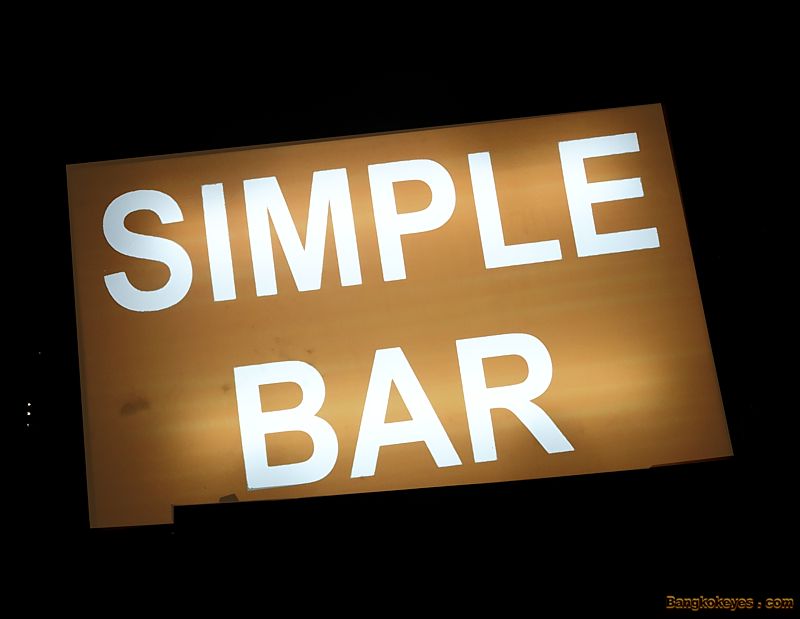 QUEEN's PARK PLAZA (Sukhumvit 22)


Closing a little over a month ago,
The Firm
was in deafening darkness when we passed by on last month's survey. So, this
New Year's Eve
we were mildly surprised to see
something going on
in the now-neonless digs. A new
Nitespot
? Someone throwing a
New Year's party
? We suspect we will know more on this by this time next month...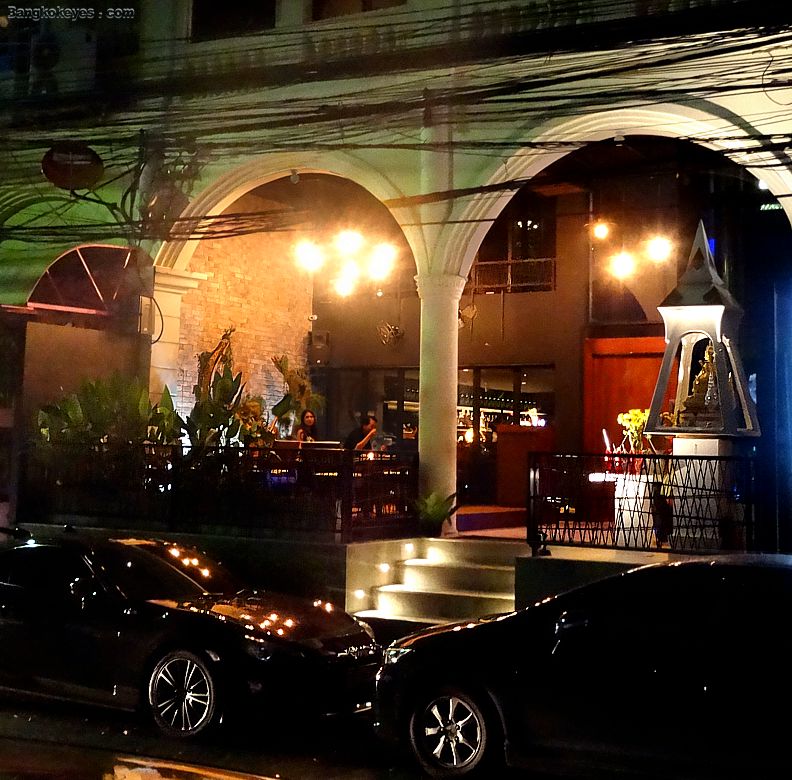 SOI DEAD ARTISTS (Sukhumvit 33)


Joy
, located on the
2
nd level of
S 33 Compact Hotel
is yet again reopened.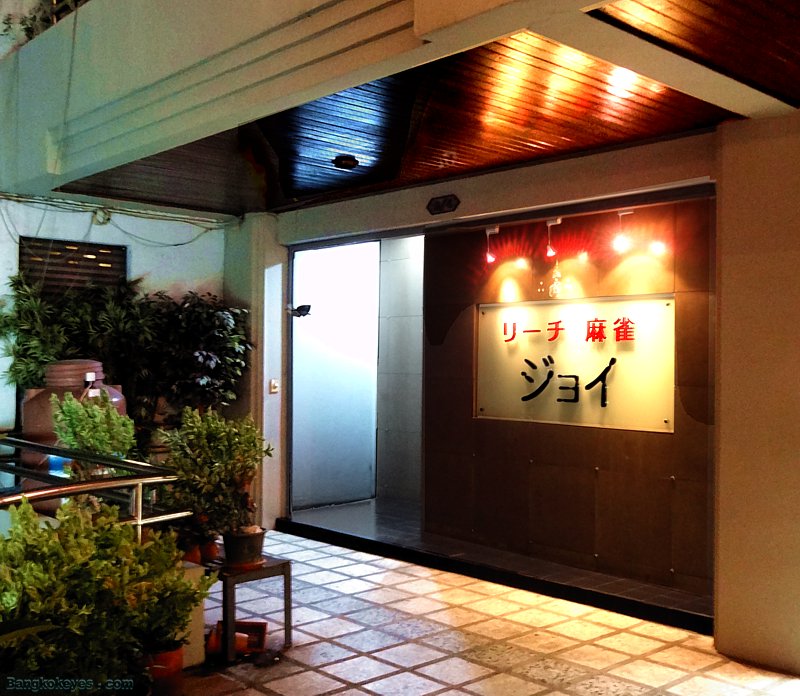 SOI DEAD ARTISTS (Sukhumvit 33)


'
Exclusive Entertainment Club
'
Pent 33
, open only since
January 2017
, appears to be in an
Alcatraz-like lockdown.
Only darkness shone out from within. No signage posted regarding
'Holidays off'
, or other similar note. Most of the neon removed. Doesn't look promising. We'll keep an ear to the ground, and report back should there be a sudden re-emergence from the crypt.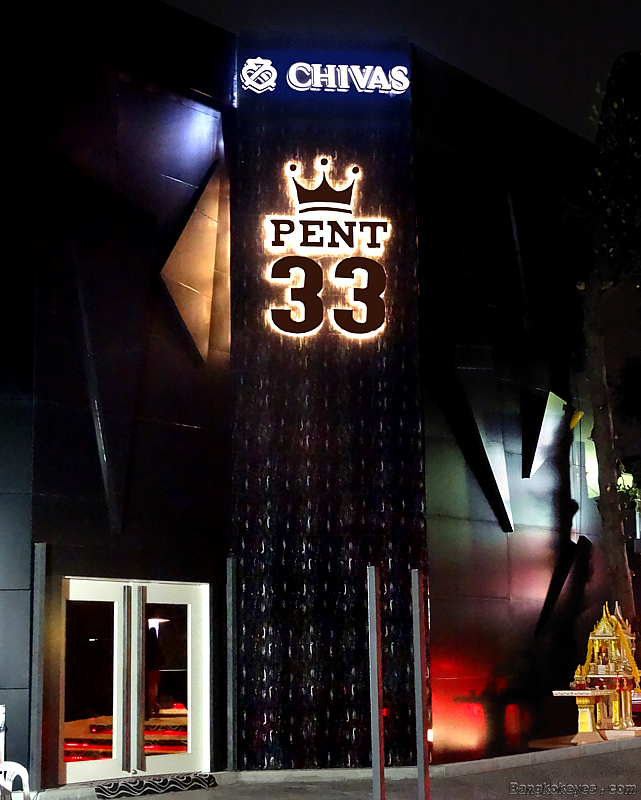 SOI DEAD ARTISTS (Sukhumvit 33)


Poised to open is the new
Dream Heaven Massage
. It's right across the street from the original
Dream Heaven Massage
, which is still up and pumping. Are we witnessing a relocation or will there be yet another massage parlor on
Soi Dead Artists
?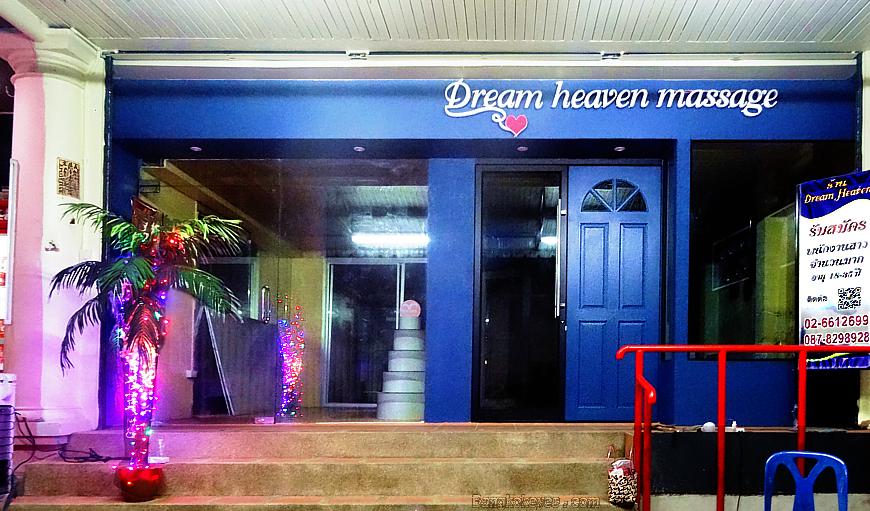 SOI DEAD ARTISTS (Sukhumvit 33)


Tenderloins / Bistro 33
has got some new neon nailed up.
BTW
, they still serve their
lunch specials
, as of old... but now with plenty of parking. Keep on keeping on...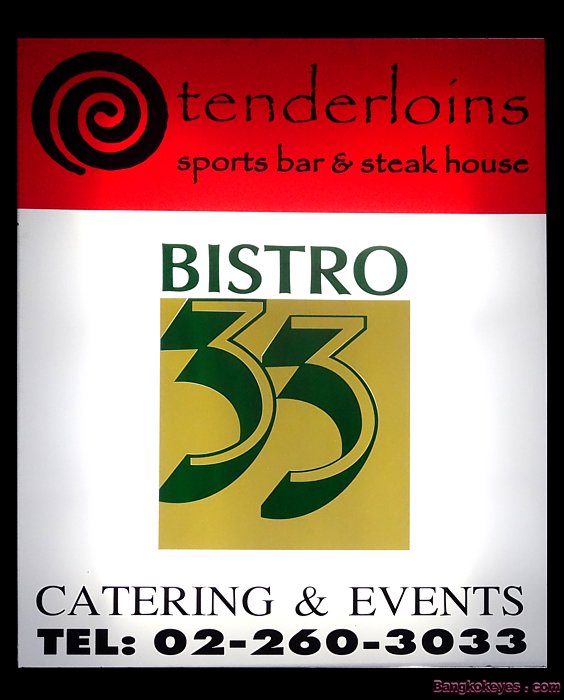 SOI DEAD ARTISTS (Sukhumvit 33)