With so much time between surveys, we expect significant change. But each time, while there has been change, it has not really been that significant. In
2014
we reported for the first time on
K Village
and
A Square
(located at the far,
Rama IV Road
end of
Soi 26
). We were most optimistic - we expected that these two areas would become thriving
Night Entertainment Areas
in their own right. Both commercial developments were full of shops, just very few
Nitespots
. And once again, this time around we see that, at least as far as
Nitespots
are concerned, those two areas have stagnated.

Let the February 2019 Follies begin-



The
King's Castle 1
&
2
have embellished their signage to an even greater extent. We wish they would have used real neon instead of cheap-looking
LED
, but, hey, what do we know? The beat goes on...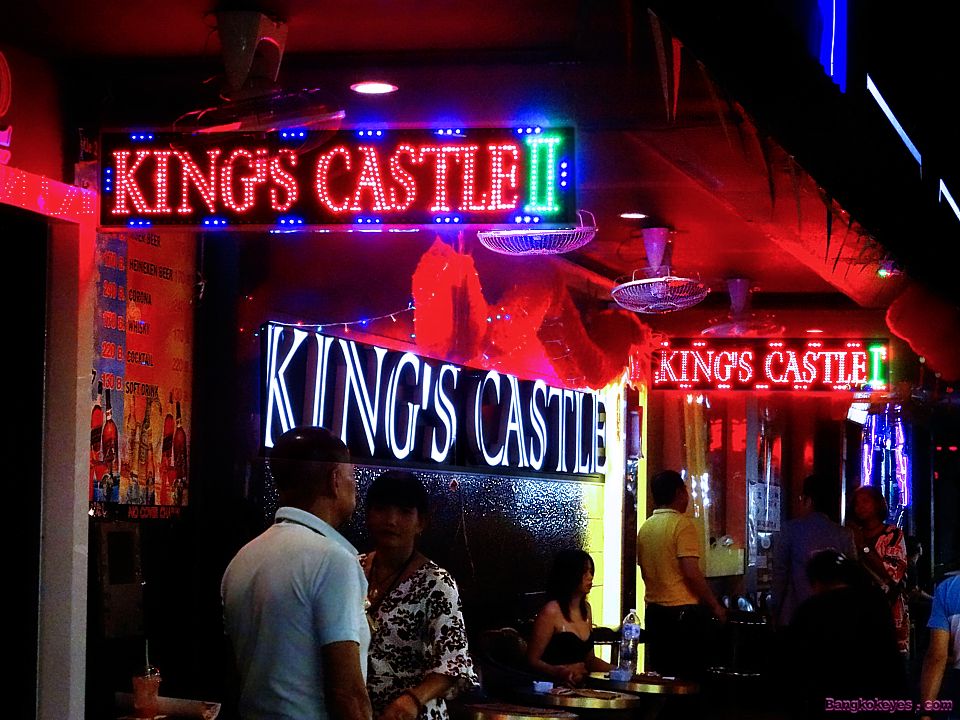 PATPONG 1

As
Club Black
slowly becomes more visible, so does their signage. This time around we have a
graffiti representation
- which, by the way, was done by
1UP
, which (as
graff buffs
well know) is one of the better-known
graffiti crews
in
Europe
and the
Americas
(originating in
Germany
).
Club Black
is joined at the hip with
Black Pagoda
upstairs in
Patpong 2
. Time to rock 'n roll...

PATPONG 2

Gone, but not gone,
Patpong Cafe
, was closed last month when we surveyed (without posting a sign in the window...). The good news is they were closed only for an extended
New Year Holiday
. They are currently operating '
business-as-usual
'.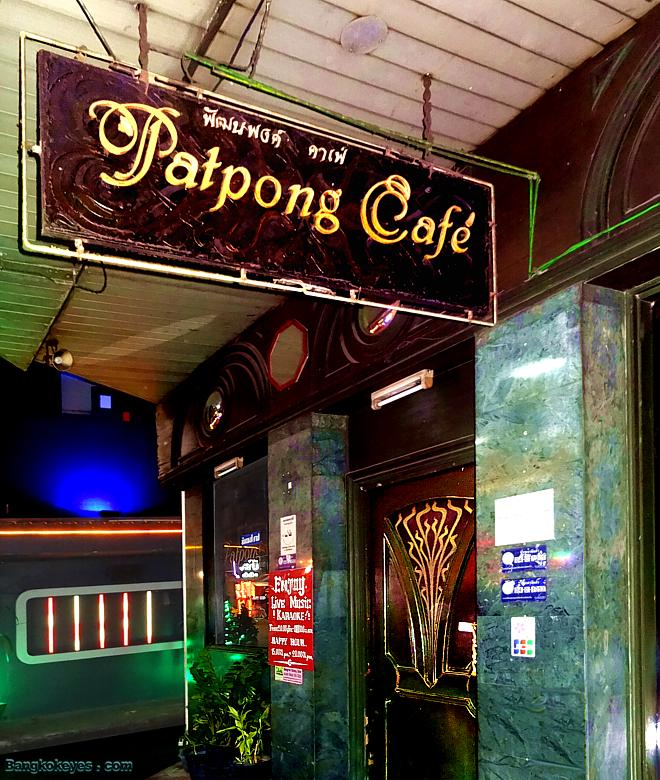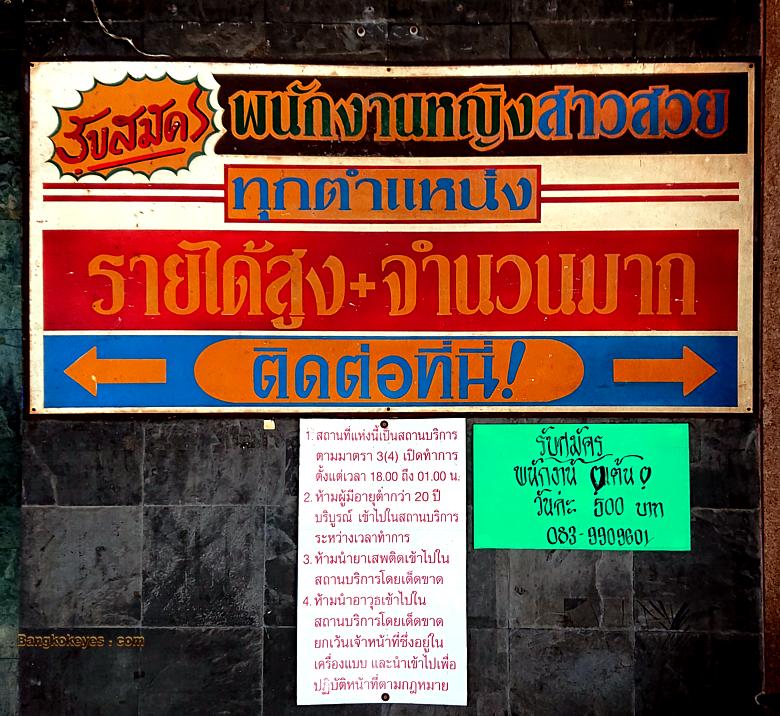 This ancient hiring sign precedes even the opening of the

Patpong Cafe

at this location. It promises the usual: hiring urgently, all different positions, good pay.

PATPONG 2

Sam's 2000
, opened in
July 1999
in the
Love Scene
(or, '
Lao Jaroen
') digs , which had then just closed. Presumably they chose the name
Sam's 2000
in anticipation of making it to the
Millennium
- and they are still going strong just on
20
years later... One of the best kept secrets is
Sam's 2000
continued with the great
Lao Jaroen
menu. What with the
Old Dutch
now gone, you can still get a bite to eat and a pint or two on
Soi Cowboy
.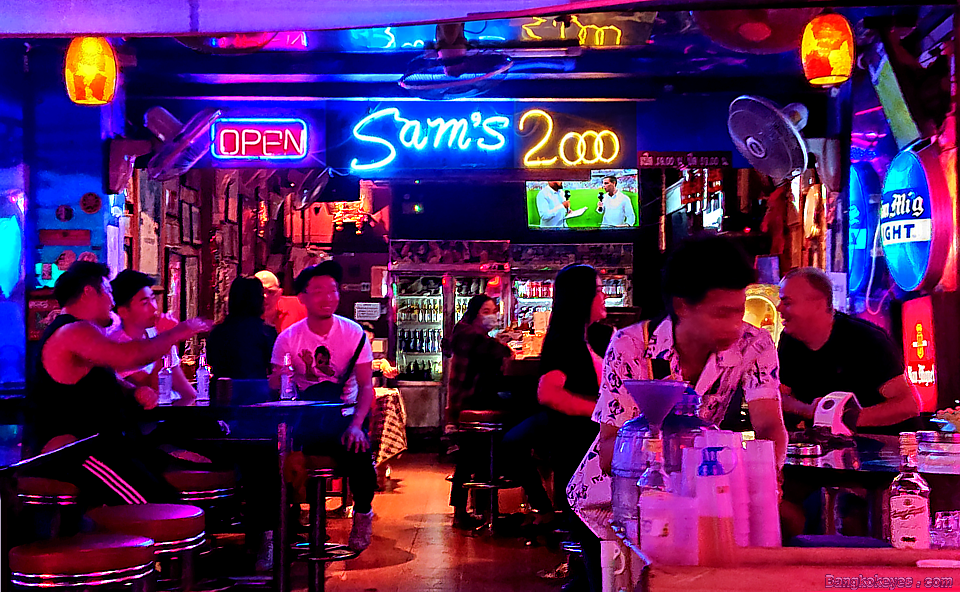 SOI COWBOY


In reply to several reader inquiries, the
Nitespot
that will replace the
Old Dutch Corner
is currently still under construction, and will likely open in late
February or March
of this year.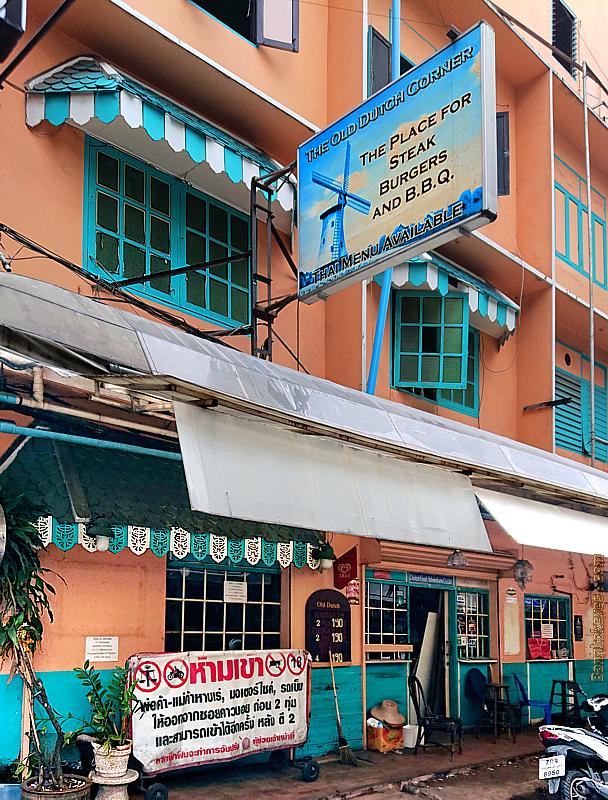 SOI COWBOY


A quick shot for the
Archives
-
Nana Plaza
in a rosy glow. Could that 'soft-lighting-look' be due to
Bangkok's
brand new smog problem? Let that train roll on...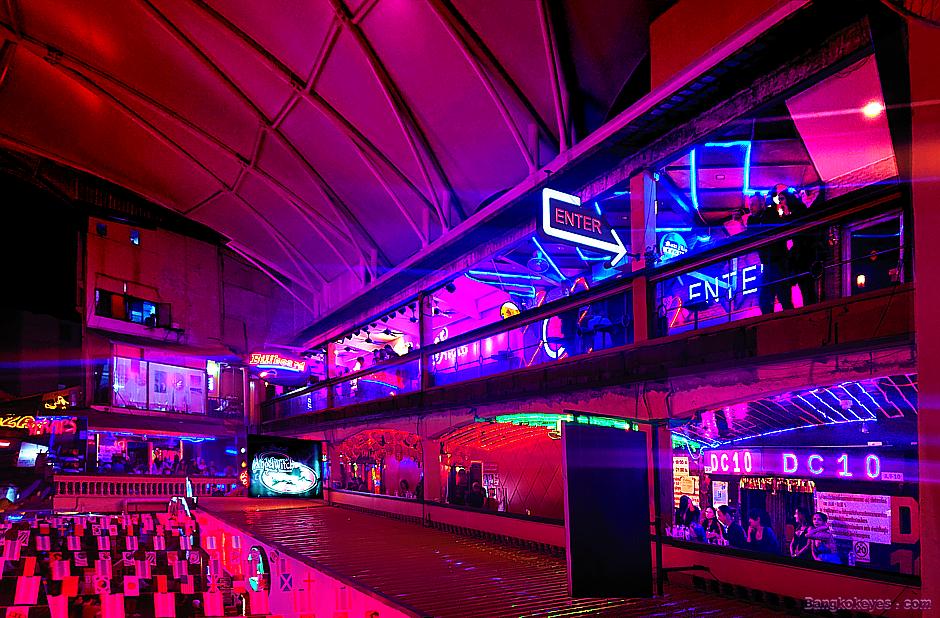 NANA PLAZA


The
EQ Late Night Club
has reopened after an
8-month
so-called "
renovation
" (they could have rebuilt the entire
Nana Hotel
in that length of time). Be that as it may, the refurbished digs look good, and the
modus operandi
unchanged. The lovely receptionist allows as how, on busy nights, they close at -give or take-
04:00 hrs
. One of the advantages of operating
in
a hotel...?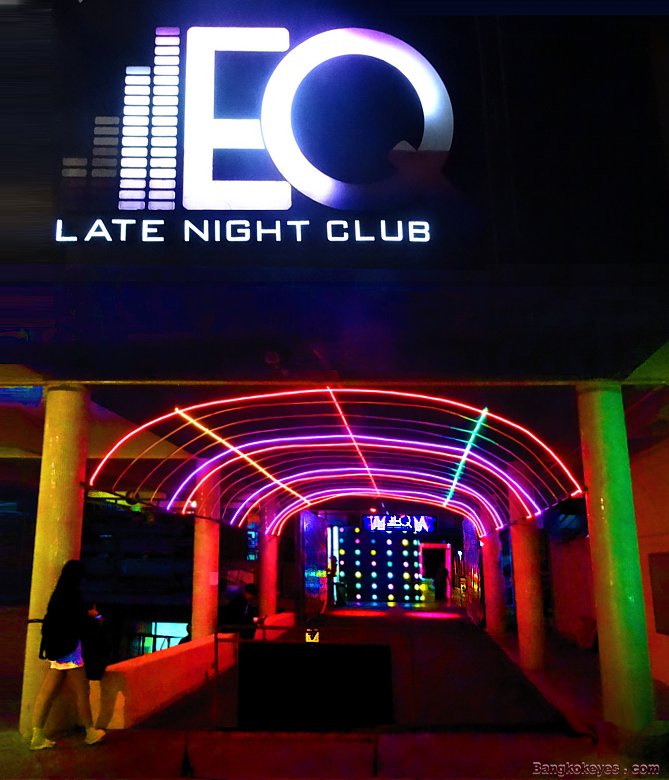 SOI NANA


Two months back, we noted a tiny
hole-in-the-wall bar
had newly opened just across the street from the
Rajah Hotel
. Well now it has a name:
Lannana
. Even so, the sign is almost impossible to spot when walking by. While the interior 'scenery' is friendly and eye-catching, '
lady-dinks
' start at
Baht 200
, which is steeper than many bottom-of-the-scale lady-drinks in
Nana Plaza
. They may want to revisit their business plan...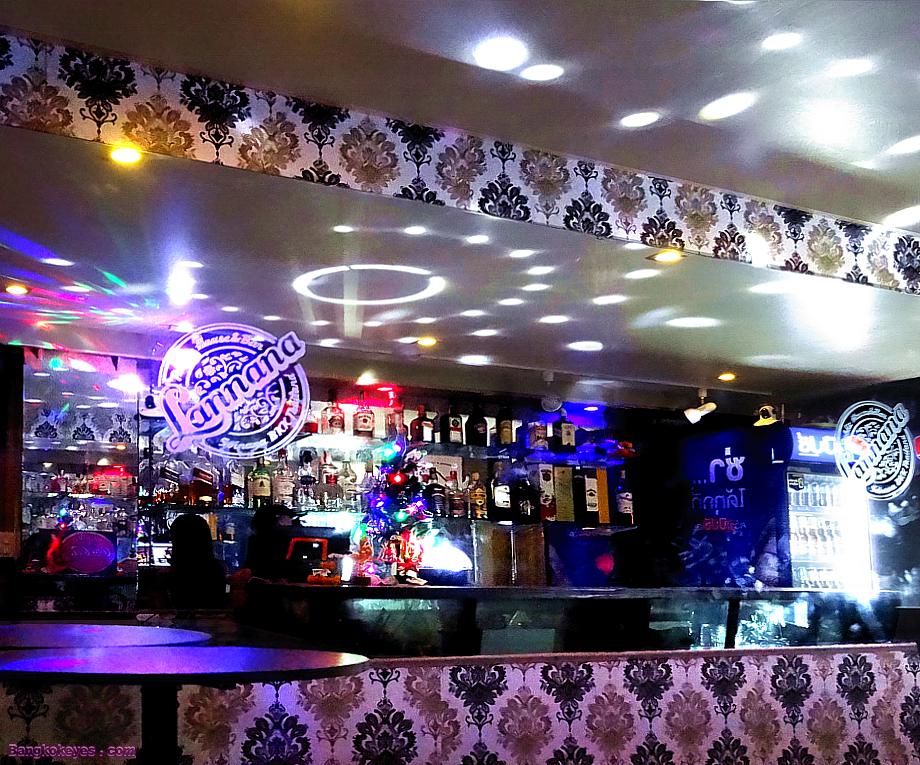 SOI NANA


It looks like the
Sugar Bowl
has closed for good this time. But we've been fooled before... we shall keep the books open on them for another month to see what transpires...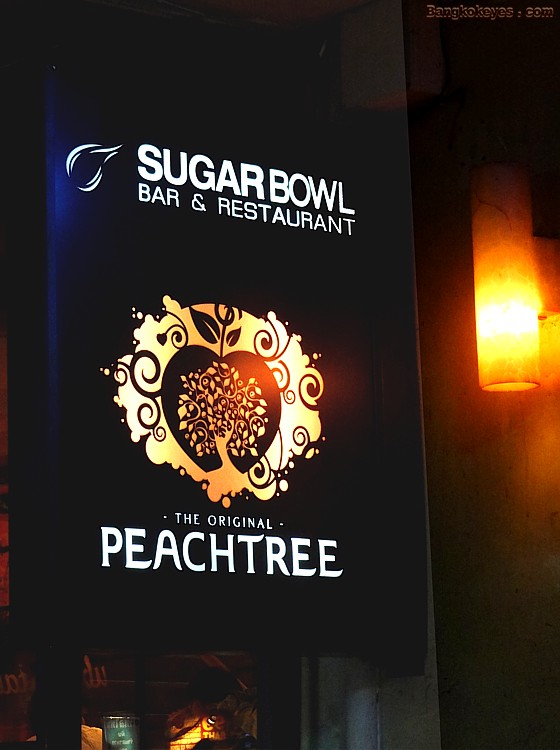 SOI KATOEY


Tina
, (
Soi 22's
only
A Go-Go
), which we reported as 'closed' last month (it was), has reopened, and is going 'pedal-to-the-metal' -
sans A Go-Go
, as the dancers were nowhere to be found (on our visit the other night)... May they keep on keeping on. It is our continuing recommendation that if a
Nitespot
is going to close for an hour, or a few days, they should (like
barber shops
,
book stores
and
beauty parlors
) tape a sign on the door to let regular customers know they will return soon - and that they haven't disappeared into the void...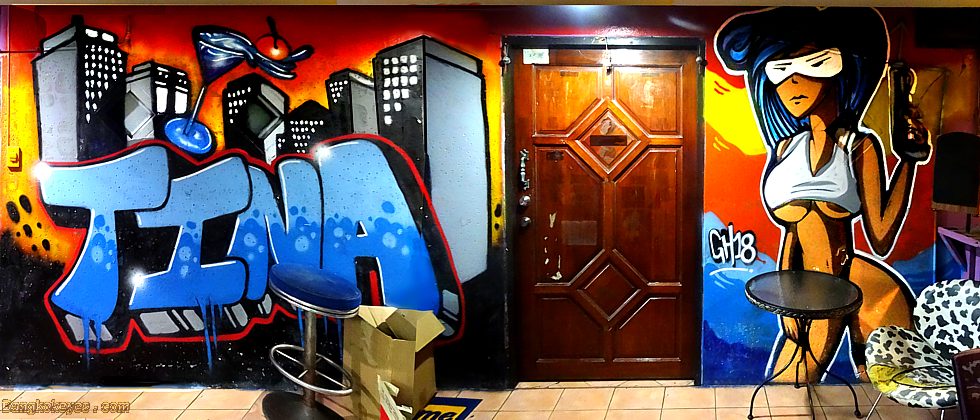 SOI 22


The
59 Bar
has taken over from the
Five & Nine Bar
(more like a name-change, wouldn't you say?) May they continue to shine...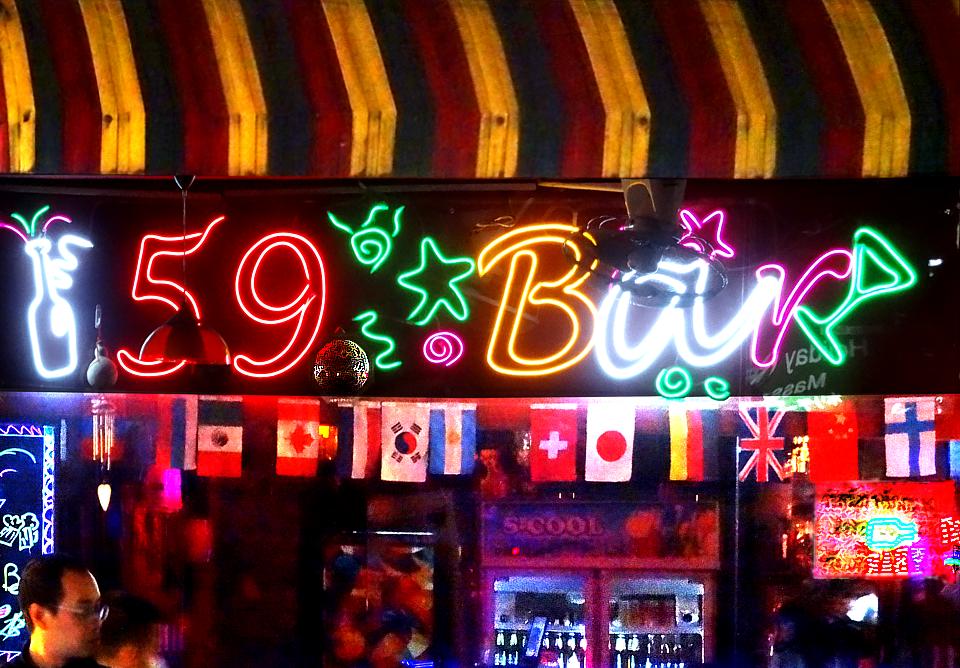 SOI 22


The
Honey Bee Bangkok
(last month the
Honey Bee Massage
), the
Passion Bangkok
(last month the
Bangkok Passion Massage
), and the
Paradise BKK
(last month the
Paradise Massage
) are but some of the victims of the latest
sign ges

.

tapo
crackdown -- they (the a
.
uthorities) have just recently started to object to the word, '
massage
' appearing on outdoor signage. The
Venues
mentioned above are obviously still
massage parlors
, and are still continuing to operate -- services unchanged and unabated... They are located on
Subsoi Lemongrass
, just past the
Marriott
.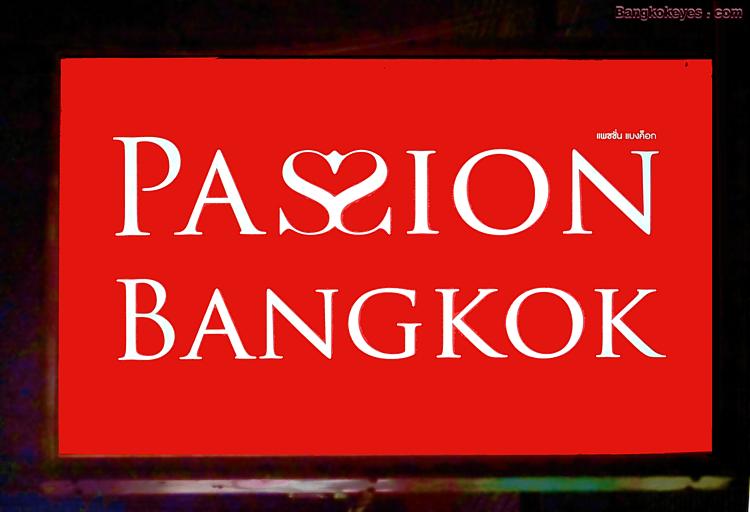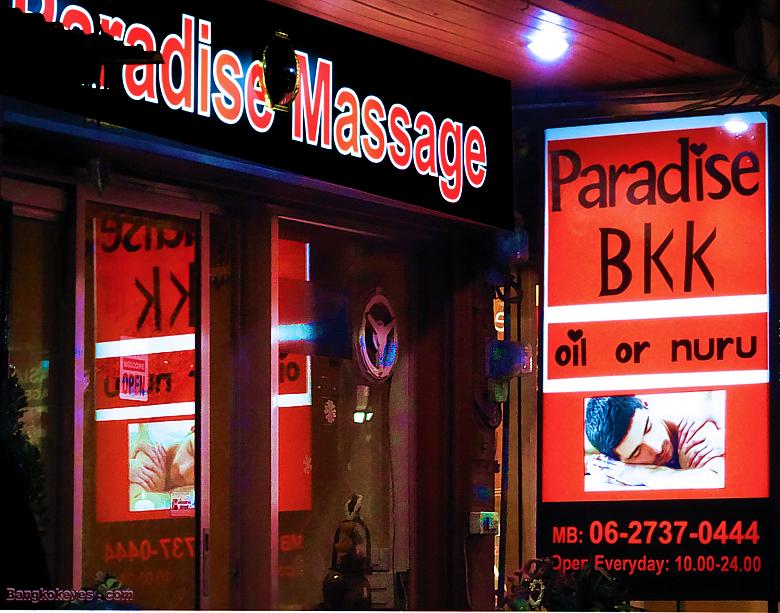 SOI 22


The
Kiss Bangkok Massage 3
- having just opened newly on
Subsoi Hana
, must have somehow sneaked under the cobra-stare of the authorities in the recent crackdown on the use of the word '
massage
' on exterior signage.
Shake it, don't break it
, ladies....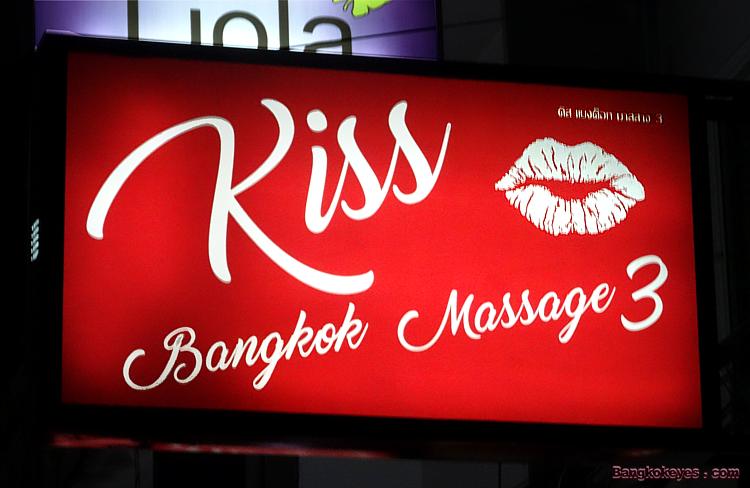 SOI 22


The
Thai Candy Massage
in
Soi Lemongrass
has completed its move from
Subsoi Hana
, having finally closed out the
Subsoi Hana
branch.

SOI 22


What was, two months ago, the
Lucky Shot
, underwent an ever-so-light renovation, becoming the
Pocket Pool
. Where I come from, '
pocket pool
' has a very specific meaning, and we didn't see any of that going on within, which is probably just as well... Gotsta' get paid...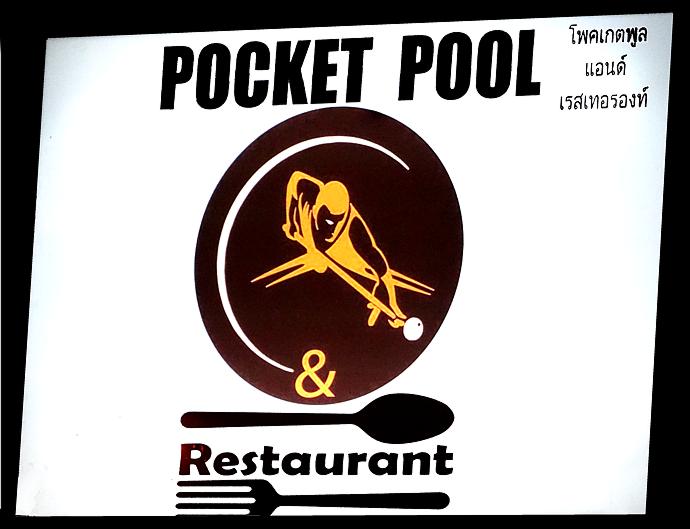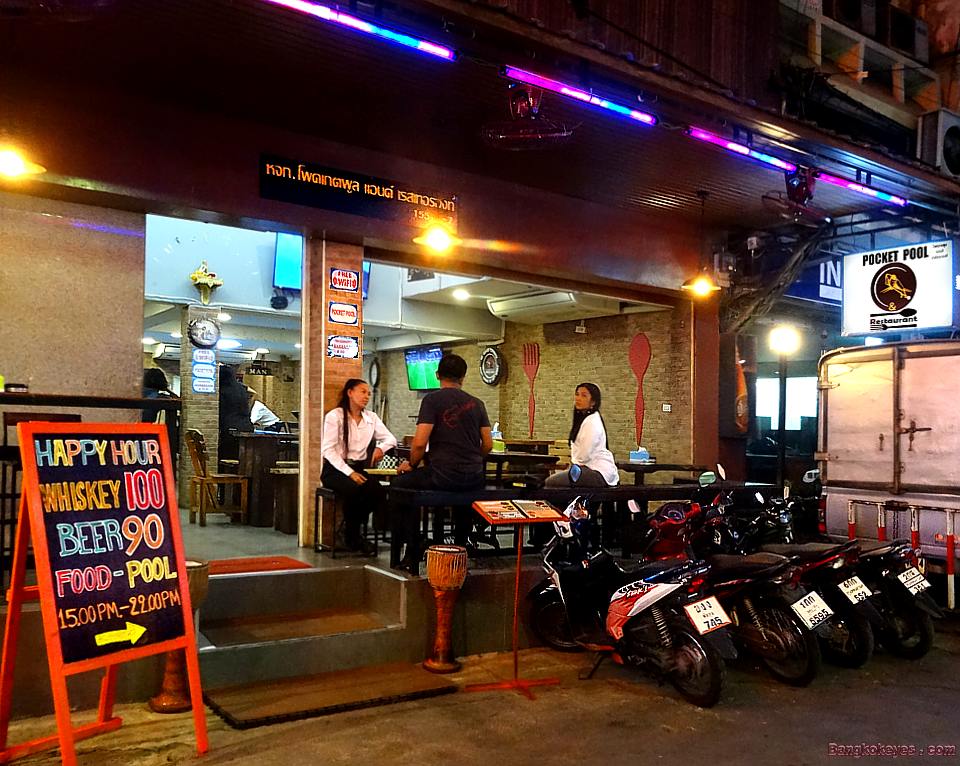 SOI AMBASSADOR (Sukhumvit Soi 11)


Indian Tadka
(
Thai
name '
Water Element
') is an
Indian restaurant
. However, later in the evening their outside area at the juncture of
Soi 11/1
is becoming a popular place to park one's backside and have a few. A little too soon to tell; is this going to be a 'replacement' for
Soi Ambassador's
Cheap Charlie's
? Although that is highly speculative, stranger things have happened... We also noted a straggling gaggle of freelancers gracing the immediately adjacent premises...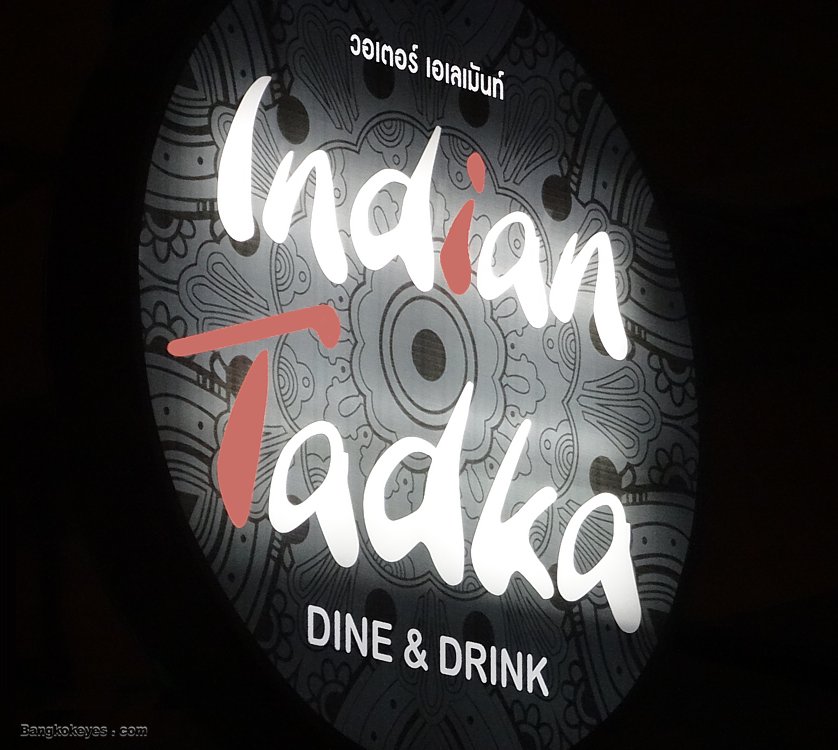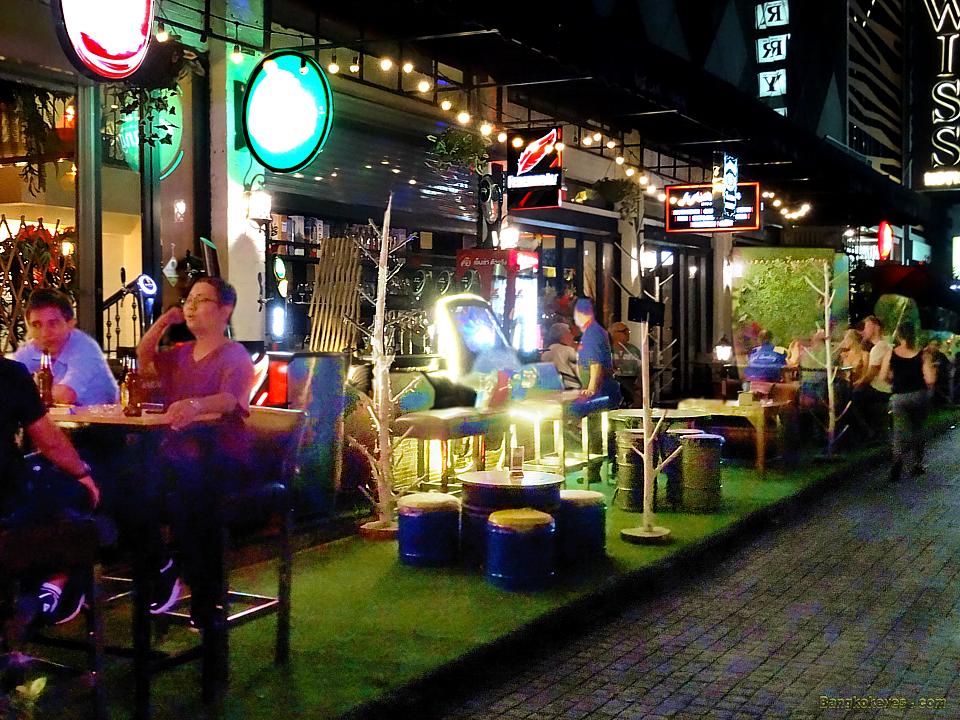 SOI AMBASSADOR (Sukhumvit Soi 11)


We mentioned in issues past that
Happy Station 11
had opened and closed so frequently that we wouldn't mention it again unless it was torn down permanently. Well, it happened. In fact, everything in that tiny walking
Soi 11/2
has been torn out. We wish them a soft landing - wherever and whenever that may be... We don't yet know if the soi will be repopulated with bars or restaurants at some time in the future - a wait-and-see item.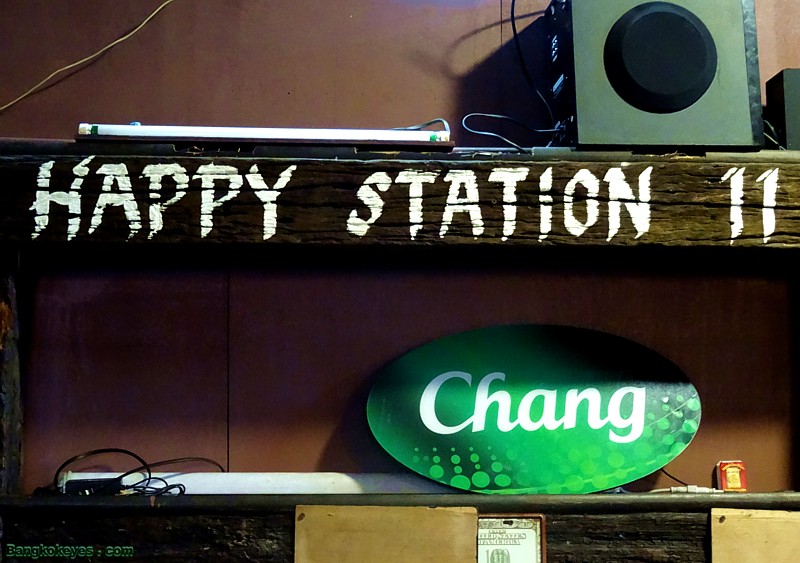 SOI AMBASSADOR (Sukhumvit Soi 11)


The
Meaw Meaw Bar
has added '
Pool & Club
' to the signage, as well as decorations for the
Chinese New Year
. Keep on...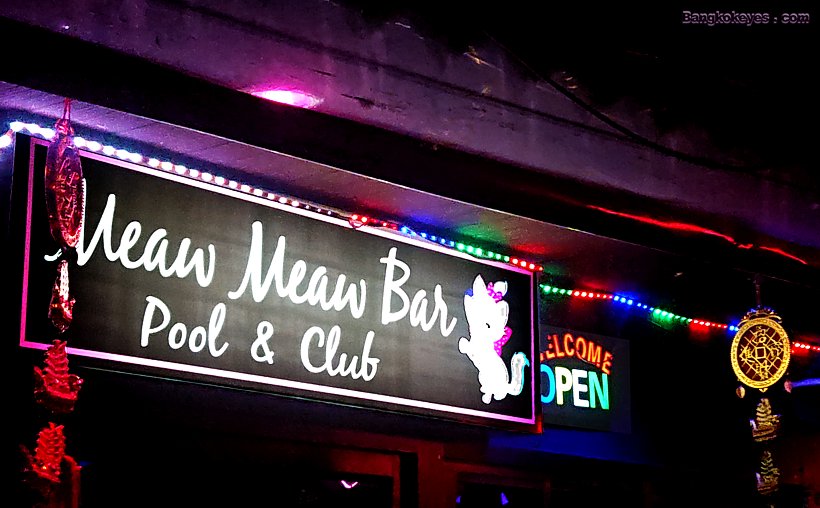 QUEEN's PARK PLAZA (Sukhumvit 22)


Last month we noted stirrings in the then-recently closed
The Firm
. We speculated that either they were throwing a quiet
New Year's party
or they were plotting to open a new
Nitespot
. Well, now we know - the new
Lounge Bar
is the
Thirty Three
. Their
prime agendum
is to encourage customers to buy bottles of quality wine or scotch whiskey (individual drinks are not encouraged). Their lady staff are attractive and attentive, however we are not sure this
'buy-a-bottle'
business model is really right for the
Soi
. At least they didn't have a phalanx of bouncers to intimidate all within eyesight, as did their predecessor. Here's hoping
Fate
deals them all aces and faces...
[
An amusing note for those who read Thai - I mentioned to the staff that their Thai language sign, when viewed from the street reads, "Da Da" ...which they didn't' find amusing. - it is actually the Thai numerals "33".
]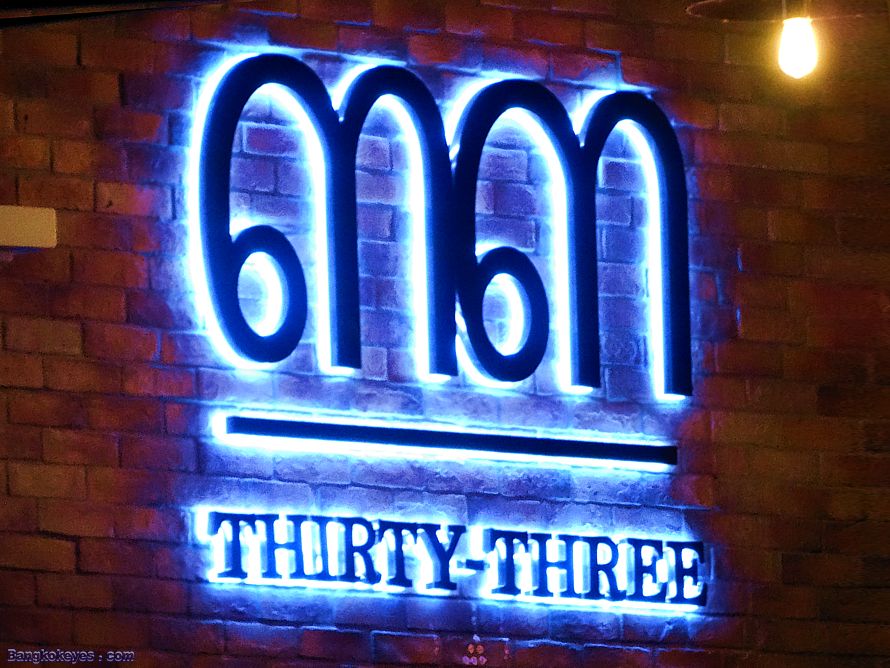 SOI DEAD ARTISTS (Sukhumvit 33)


'
Exclusive Entertainment Club
'
Pent 33
was closed last month when we passed by. It appears that they only had gone for a brief
New Year's
holiday, (but didn't tell anyone - therefore passers-by could only conclude that they had gone out of business. Another case where a simple sign saying they would 'be back soon' would have paid dividends.) They have reopened and have continued where they left off...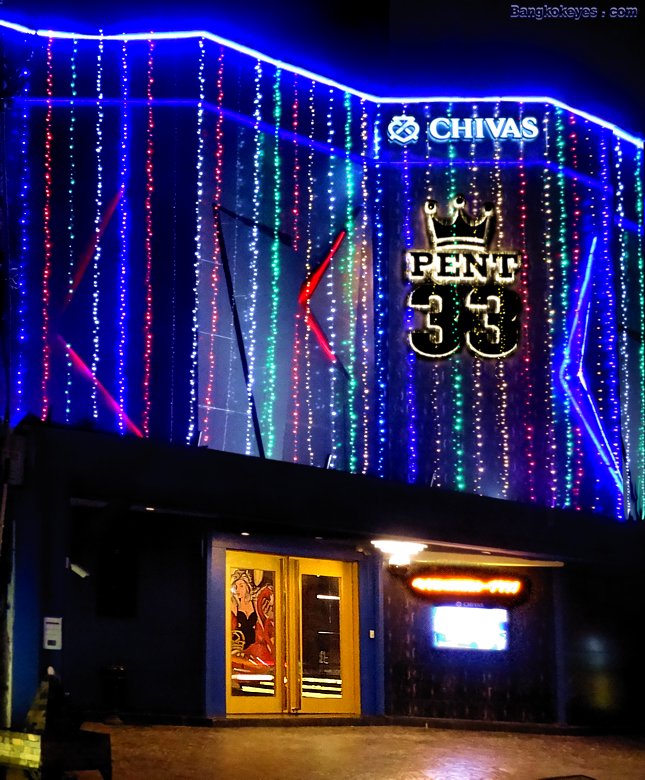 SOI DEAD ARTISTS (Sukhumvit 33)


The new

Dream Heaven Massage

opened on schedule, just across the street and down a couple of doors from the old

Dream Heaven Massage

. Two things to note here - first, note that the new

Dream Heaven

has had its exterior sign altered so that the word, '

massage

' does not appear. Secondly, the old

Dream Heaven Massage

(across the street) did not close.... but they were required to cover over the word, '

massage

' on their exterior sign as well. As noted earlier, the

sign ges

.

tapos

are busily educating us on the "

M-wo

.

rd

" and how not to use it...

SOI DEAD ARTISTS (Sukhumvit 33)


New Massage
was also required by the heavy-handed
gest

.

apos
to remove the word,
'massage'
from their exterior signage. Obviously,
New
is the same
massage parlor
it always was. An example of the how parochial, intra
.
ctable over-enfo
.
rcement of rules and regulations can make no sense at all.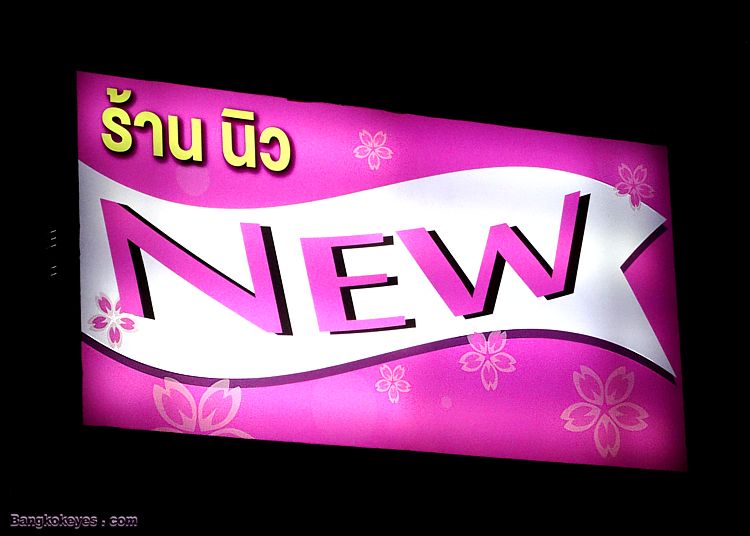 SOI DEAD ARTISTS (Sukhumvit 33)


Joy
, located on the
2
nd level of
S 33 Compact Hotel
is yet again
CLOSED
.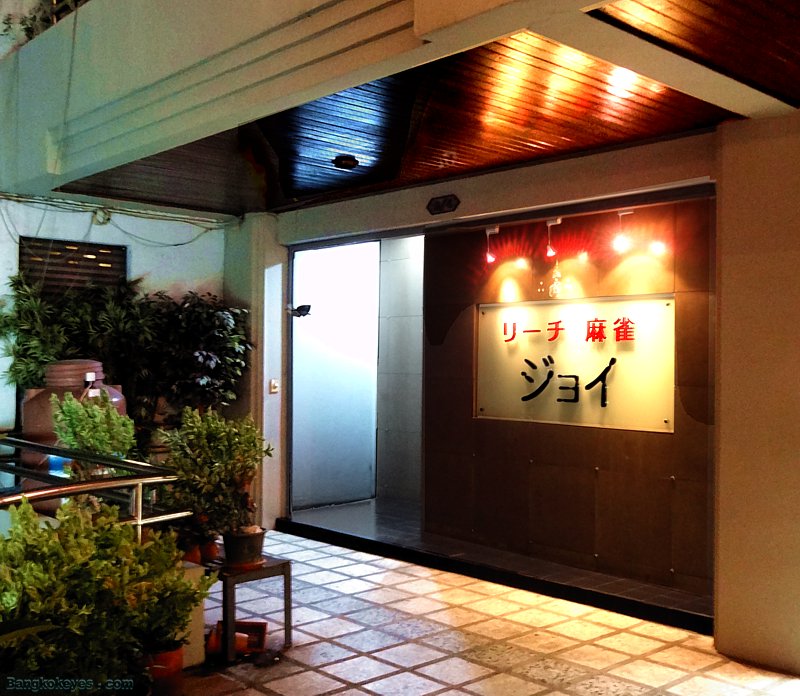 SOI DEAD ARTISTS (Sukhumvit 33)