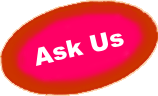 Join the '

Comments

' page...




THE (1967) BALCONY


READER

:
Pleasantly surprised to see your most recent issue had an old ad for the

Club 99

. Toward the last though, they didn't have much entertainment, that ad must be from a very old source. From the

R&R

days, though I wasn't in the service, I did spend some time there and on

Surawong Road

. The

Club 99

ad you put up shows '

Marcial

' as the house musician, and, I don't know if you go back that far, but wasn't a piano player by the name of

Tony Aguilar

the regular there?



MIDNITE HOUR:


We go back that far. Your letter is similar to others we have received - especially from those going back to the

'60's

.

Tony Aguilar

(and his two brothers,

Narcing

and

Pepito

) played piano and entertained for several years in the

1960's

. "Imported"

Filipino

musicians and groups were a big thing in the clubs and hotels during that era. Each brother had a regular place where he usually played, but often had gigs at other venues. While it is possible that

Tony

did play at the

Club 99

, his 'home' venue was

The Balcony

near

New Road / Surawong Road

. While we are on subject, and in to answer several others' inquiries,

Tony's

daughter

Christina Aguilar

became a popular entertainer and recording star, far outshining any of the brothers. She shouldn't be confused with

American

singer

Christina Aguilera

(as she often is), although both

Christinas

are '

million-seller

' recording stars who rose to popularity in the early/ mid-

'90's

.


1

OLD LINKS GOING BAD ?

READER

:
Hi, On your site there is a link box (small advertisement) called "

F------ T--------

". It links to our site but

the link is broken

. If you want to link to us (thanks) the link should be to index page https://www.(redacted).com. Right now its a bad link thats bad for your site and possibly ours. Thanks very much.



MIDNITE HOUR:

Thanks for writing in.

Bangkok Eyes

currently has no link to your site, broken or otherwise. And there is a good reason for this. We give you the benefit of the doubt - we are not saying you have been

intentionally disingenuous

, rather just misinformed as to what is going on at your website. Some years ago, your webmaster agreed to a mutual exchange of links (we would carry your link on our home page, and you would carry our link on one subdirectory of yours). As the years went by, two things happened on your end - the first, your webmaster removed the link to our site without informing us. The second thing that happened is your webmaster, without informing anyone, updated your website, revising your directory and subdirectory names. The latter, as you may now have gathered, is the reason our links to your site (from our

Archived editions

from

2009

thru

2011

) are no longer able to connect to your site. Or to say the same thing another way, you created your own

'broken' links

by changing the urls to all of your web pages. In that your webmaster showed us no consideration by unilaterally, and unannounced, removing our link (which was the agreed-upon exchange-link),

Bangkok Eyes

considers this matter closed.


Thanks for reading and for writing in.
Don't hesitate to send your questions and comments - always welcome.
Note: Text may be edited for brevity and/ or clarity.

'Reader's Corner' moderator -

'Boge' Hartman


Historical Research



Let the February 2020 Follies begin-



A
for-the-archives
pic of the
Thigh Bar
, a long-time survivor on
Patpong 1
.


PATPONG 1

The

Patpong Museum

continues to grow in popularity and numbers of visitors, yet there are still the several who ask of us, '

Where is it?

' This month we feature their new, bolder signage - and a map showing the

Museum's

exact location. Also, last month, we noted the closure of the

Candle Light Studio

located on the

3

rd level above the

Bar Bar

fetish bar

, and noted it would become "something". Well, it has - it has become the

Patpong Museum

(an annex)

- a multi-purposed

studio-gallery-function venue

(this month - a photo exhibitgion by

Mauro D'Agati

). See both

Patpong Museum

locations on the map below.

PATPONG 2

Due to a crackdown by the
Sign Ges

tapos
some time ago, the
Bada Bing
turned off, or removed, its neon, going under the name of its parent
Venue
,
Twilo
. (After that crackdown, the only evidence of '
Bada Bing
' was the placards the door girls were holding up to lure customers). But, as time passed, '
sign-creep
' saw the
Bada Bing
name becoming more and more prevalent. Today, the 'transformation' seems to be complete - they are now turning on the old neon (that which was not removed in the original crackdown)... Gotta' let the train roll on...


PATPONG 2

Having been around for more than
20
years, the
Sam's 2000
is finally getting some signage up that is 'out there' where people can see it. May they keep on keeping on...


SOI COWBOY

The

@

Corner

also has nailed up some new neon. Lookin' good...


SOI COWBOY