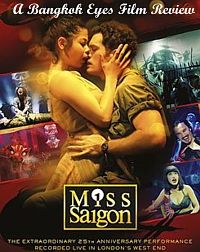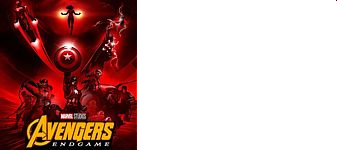 MONTHLY NEWS
COLUMN


Bangkok,


01 October 2019


William R. Morledge


October's Nightlife News
Bangkok's Bars - 20 Years Ago
A Smile in the Land of Smiles.
Reader's Corner: Nightlife Darts Scene
Bangkok's Graffiti Update - #163





October's

Thai Smile

works 9 to 5...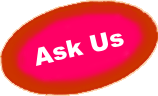 Join the '

Comments

' page...




WTF BAR IN HUA HIN ?


READER

:
Hi Guys, A friend of mine has been to

Hua Hin

recently and mentioned me the

WTF Bar

as being a great club. Do you know where it is located and what kind of bar is it? Thanks.



MIDNITE HOUR:

Greetings and thanks for writing in. On receiving your email, we realized that it had been two years since we had been to

Hua Hin

. (Much too long).

Hua Hin

has two major bar areas :

Soi Bintabat

(and surrounds), and

Soi 80

, (see our

2017

maps here <

link>). As of our last survey, we did not come across the

WTF Bar

, however it will most likely be found in one of these two areas, both of which are worth exploring. Good luck on your quest.


THE DET 5 - ALIVE AND WELL

'50-YEAR ROUNDUP' BRINGS BACK MEMORIES


READER

:
I came across your

Bangkok Eyes

site again after a long time, and it brought back memories. My first time to the '

Big Mango

' was in

1999

or

2000

on a business trip, and was last there recently in

2016

. The articles on your site, like the '

50-year roundup

' <

link> in

2019

, are quite informative. I will doubtless be spending quite a few hours going through selected archived articles, and area maps.



MIDNITE HOUR:
Many thanks for the support. We find that a large percent of our readers are previous visitors / residents now living outside of

Thailand

. We hope to create a permanent archive of

Bangkok's

'

ongoing Nightlife history

'.


DOWNLOADING US - USEFUL TRICKS


READER

:
I still love your site, tell everyone there to keep up the good work! One thing though; I don't have

Internet service

at my apartment and I don't like to use my smartphone to view your monthly blog (very small screen to view very big subject). What I normally do is save an instance of your webpage as a single archive file in

MS Internet Explorer

. I then carry to my place on a thumb drive and download it from there. Since you copy protected the pics, I can download a file but

the images are gone

when I download to my computer.



MIDNITE HOUR:
This (and similar queries) is/ are becoming a

FAQ (Frequently Asked Question)

- since last month when we put reminders up that

Copyrighted material

is not in the

Public Domain

. -

Note

- we, however, do recommend downloading for personal use - as also explained last month. (Or write to us, and we can send individual photos for

personal not-for-profit

use). The easiest way to make a copy of

Bangkok Eyes

site is to highlight the entire site, or part that you want to copy, with the mouse. Then right click and select '

Copy

'. 'Then

Paste

' this into an email to yourself and send it. Make sure you have

first configured

your browser & email (

Gmail, Yahoo, Internet Explorer

, etc.) to specifically allow for downloading of photos / graphics, as this is not a 'default' setting on many platforms. This, then, can be copied by whatever means you are using to get it onto your memory stick.

DARTS - COMES OF AGE - PART 2

The above photos of

Howie

were submitted by him, who we regret to report, is wandering through the streets in

Jesus-sandals

, the kind with tire-tread soles, a tattered

Reyn-Spooner Hawaiian shirt

and a backward-pointing

MAGA

baseball cap. ...No wait, that's me...

Howie

, on the other hand, pens the

world's primo English language Internet boxing column

, bar none, and haunts high places in

Las Vegas

. Copyright : DartsThailand.com.

READER

:
Couldn't sleep so up at

3:15 a.m.

to check out

Midnight Hour

. Saw that my short question on

Trink

got answered. You mentioned the first

Thailand Darts Open 1984

. I missed that but played in

Thailand Open II

in

1985

. A gentleman named

Bill Marsden

was behind it providing the money. It was held at the best hotel in

Pattaya

with less than

30

people.

Bill

would die in

1985

after closing "

Yow Coffee Shop

" on

Soi City Hall (Pattaya)

which is now

Soi 6

.

Bill's

wife "

Yow

" was an excellent dart player and, with

Suree Bizell

, made frequent trip to the

USA

to play. Those tournaments were run by

Dave Bizell

and

Tom Penn

who were military advisor's assigned to the

US Embassy

in

Bangkok

. The other photo, below, is of our four person team - me in front (but of course), the late

Dick Park

(

Phoenix, Arizona

),

Richard Halewyck

(a

Frenchman

, who at the time owned

Net Bar

in

Pattaya

, and now lives in

Mācon, France

, where he judges wine tastings), and the late

BJ

(

Bobby Joe

)

Clark

who passed away a few years ago living in

Southern California

. The above photos are from the last

Thailand Open

I attended and ran in

2010

. Knew you'd like the attire - more class than

Pattaya

deserved. Oh yes, and I got stiffed for my fee...




MIDNITE HOUR:
Really appreciate your writing in - this is a seamless continuation of our last month's write-up on the beginnings of '

darts in Thailand

' - which we confess we have ignored for far too long... Many of the long term residents and returnees to these shores will recall the colorful

characters

in your missive and photos. As the contributor noted last issue, the '

darts scene

' provided many an expat the opportunity to see

Thailand's Night Entertainment

in much greater scope (not that they didn't do their share of prowling when they weren't playing darts...).

Thanks for reading and for writing in.
Don't hesitate to send your questions and comments - always welcome.
Note: Text may be edited for brevity and/ or clarity.

'Reader's Corner' moderator -

'Boge' Hartman


Historical Research



Let the October 2019 Follies begin-



Last month

Shenanigans

put out the word that their

Flares

Disco

had their 'soft opening'. We faithfully went down, and saw the wraps had come off the new

Nitespot

, and it appeared to be fully decked out ready to do battle, but... the doors were locked. We saw no signs indicating hours of operation, no signs up saying they were hiring staff. Well,

OK

, give them the benefit of the doubt. But that was a month ago, this is now - and we have seen no change. The doors are still locked - and we see no signage indicating they are open. If and when it opens,

really

opens, we'll give you a come-back.

PATPONG 1

The gay
Sweet Bannana
, having opened its doors only in
April
of this year, have already tanked. They were closed up like
Alcatraz
when we passed by the other evening. It seems the
boy bars
are not doing well on
Patpong 1
, however they seem to have carved out a piece of
Patpong 2
, and apparently are doing well.


PATPONG 1

Because the

2nd level

Shenanigans Sports Club

can be accessed by a small spiral staircase from

Shenanigans

Pub

, we assumed it was an adjunct to the pub itself. Nope, it is a separate

Nitespot

, and the entrance is on the other side of the building, and most easily accessed from

Patpong 2

. On another note, seeing all those blue pool tables, we couldn't help but wonder if they were left-overs from the

Red Parrot

from a few years ago.... May they continue to roll.


PATPONG 2

"Welcome To Fabulous Deja Vu Club"
, says the sign, (if you read all the fine print), but we just say, "
Deja Vu
".


The

Door Art Of The Month

goes to

Deja Vu

this month - the

'Big, Bold, Distinctive' Las Vegas-style

neon is typical of

Cowboy's

big bars..


Oh, those

'

Instagram Girls

'

!
ITS THE NEW MOTHER NATURE TAKING OVER

*

"
Soi 11
is becoming a real '
Party Soi
'. The
Oskar
being a prime example - it has a goodly number of lady customers, to include its fair share of those recently-minted semi-
riep-roy
part-time up-market
freelancers
, looking for that well-heeled
farang
that will take them to
Singapore
or elsewhere for a few days. They stay in nice hotels, and go to nice places, all the while providing opportunities for those
"Instagram Moment"
selfies in the
Shangrila Hotel
gardens, etc, etc, that they post up to their girlfriends - and the rest of the world..."

*

Credits, somewhat out of context, to "

The Guess Who

", of course

MAP



Sukhumvit, My Sukhumvit...
...THERE GOES THE NEIGHBORHOOD.....
VIDEO CLIP

A PAGE FROM Bangkok's NIGHTSCENE HISTORY....
20
YEARS AGO

October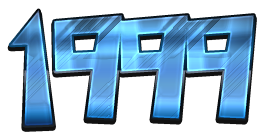 With thanks to Cool Text -cooltext.com

B

angkok

E

yes goes back in time to see
Who was New - And Who was Through
in the Expat Night Entertainment World
How many of these old 'Oases'
Do you remember ?
Patpong I



*

The

King's Castle II

was closed for renovations. It is still at that location today.




*

The open-sided live music venue

Muzzik Cafe

opened newly. It is still at that location today.




Patpong 2



* No changes that month / year.



Soi Cowboy



*

The

Dubbel Dutch

opened newly in the just-closed

Big Blue 1

. (How many of you long-term residents and long-time return visitors remember either of those two bars?) Those digs are currently home to

Fanny's

.



Nana Plaza



*

The second level open-fronted

Beer Conner Pub Karaoke

(sic) 'closed its doors'. Today

Straps

occupies those premises.



Soi Katoey
( Silom Soi 4 )



*

Body Star Pub & Restaurant

, while remaining open, was no longer a pub or a restaurant.

*

The

Japanese Nitespot

Edoya

closed. Today those digs are occupied by

The Adam

massage

.

*

The long-running

Helene's Place

closed its doors for renovations. Today those digs remain unoccupied.





Buckskin Joe Village(~ December 1988

to

December 2006)

(Also known -originally- as

Tobacco Road

or

Soi Rot Fai

or, '

The Tracks

', and later as Machim [Thai] and

Soi Zero

)





* The

U & I Bar

closed for renovations.

*

Species Bar & Internet

opened newly next door to yet another

'new bar beer'

yet unnamed.





Washington Square(~ April 1999

to

April 2014)




* No changes that month / year. -




"Clinton Plaza" (Was

''Entertainment Plaza''

)
[ February 1999

to

May 2003 ]


*

Tonwa Bar

-

NEW

(ex:

Porn Tory

)

- Against main bldg.-



''13 Night Market'' Entertainment Area" (Was

'Old Thermae Compound'

)
[ October 1999 - February 2005 ]



*

"Snooker"

-

NEW

*

('An unnamed bar beer')

-

NEW



LINK TO US

O

ce

U

pon


A

T

ime


I

n
HollywooD


FILM
REVIEW
Click Here
! ORDER
NOW !