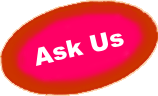 Join the '

Comments

' page...




SOI TWILIGHT - HISTORICALLY SPEAKING


READER

: Hello there,
As a long-time fan of

Bangkokeyes

, let me first say keep-up the good work. Your posts are always a treat .... I'm usually just content to read, but with the entire

Nightlife scene

now being in deep-freeze, this might be the right time for me to ask my question, which is also a bit of a request. While a lot of my fun in

Bangkok

has been of the straight kind, I have sometimes wondered across onto the side and had quite a good time in the late

Soi Twilight

. Nowhere on the net have I ever found a proper history of

Soi Twilight

- not even on

Midnite Hour

(at least not one that appears in your "

History

" section.)
With the lack of current events in the

Nightlife scene

, would you be able to share the history of

Soi Twilight

? You touched upon it briefly in your farewell tribute to

Soi Twilight

in

June 2019

, but surely there is more that can be said by the lore masters of

Bangkok's nightlife

?
Some of the obvious questions would be whether the early clubs that operated on

Soi Twilight / Soi Pratuchai

were new clubs or whether they had been operating elsewhere before that; and when

Soi Twilight

might be said to have reached its peak. Also, what happened to the original

Twilight Bar

? Did it simply get shut-down or did it get sold-of and renamed, so that one of the current bars can claim to be a direct descendant of the original

Twilight

? Of particular interest to me would be the history of

Dream Boy

, which was probably the most popular boy bar on the

Soi

and in

Bangkok

for many years. Finally, who actually owned

Soi Pratuchai

? I gather that it was a private

Soi

.
Many thanks and hoping that you will be able to answer.

P.S.

One would think that many of these questions have been answered on the blogs on gay

Bangkok nightlife

, but they haven't. In fact, you'd be surprised by the complete lack of information on those blogs (most of which appear to be about

octogenarian blog members

saying hello to each other and bitching about the cost of drinks in bars). To take one example,

Sawatdee Network

, supposedly the oldest forum on gay nightlife in

Thailand

is relying on a map from

Bangkokeyes

for the locations of the boy bars following their relocation to

Patpong

. They have pinned the map to the front page of the forums, but have no idea where the map came from, given that they lifted it from some other forum (according to the discussion on the blog) and clearly have never heard of

Bangkokeyes

. Yet those fora get a lot of eyeballs and some of that traffic would probably head to

Bangkokeyes

if they knew how useful your site was.


P.P.S

. Regardless of my adventures on both sides of

Surawong Road

, I think it is deeply disappointing to see the boy bars having invaded

Patpong

.

Patpong

is about pussy and that is what it should remain. If any of the boy bar owners have asked for your opinion on where they should have relocated to,

Soi Than Tawan

would have been the obvious choice. Not only would rents have been cheaper, but that place already has a long-established gay scene and has been waiting to pop for the longest time.


P.P.P.S.

Yes, I know that

Bangkokeyes/ Midnite Hour

is mostly about the straight nightlife in

Bangkok

, given that most of the nightlife in

Bangkok

is straight anyway, but someone has to do it!



MIDNITE HOUR:

Your email much appreciated. Most importantly, a reminder to us to update the "

History

" page to include

Soi Twilight

. We are at a disadvantage being 'straight', but on the other hand, not to include

Bangkok's

major gay areas in our 'ongoing history' would be 'historically speaking', less than accurate.
Our inclusion of gay areas elicits 3 different categories of responses from our Readers:

-

First

, there are those who ask why we include these gay areas at all - as, certainly, there could be no general interest in these areas.
- Secondly, there are the gays who thank us for including such things as maps of the locations, which other online sites do not provide.
-

The third group

is those who are straight - and thank us for advising them of these gay areas, thereby saving them wasted time and effort finding out on their own.

Our first venture into

Soi Twilight

was at the invitation of Jerry Hopkins

<

link>, author, now deceased, who, like yourself, played in both houses. At that time he recommended we include

Soi Twilight

in our monthly updates on

BKK Eyes

. He recommended we call it "

Soi Hard-On

", but as the

gays

and

taxi drivers

(and a surprising number of

bar girls

) already knew it as

Soi Twilight

, we ran with

'Soi Twilight'

. However at that time (

2005

), there were too few

Nitespots

on the soi (it had not reached "

Critical Mass

"), so we adopted a "wait-and-see" position. We revisited

Soi Twilight

some six months later to find it had in fact reached the '

tipping-point

' - the magical '

critical mass

'. See our 2006 story here

<

link>.
As a result, our history (genesis) of

Soi Twilight

is very sketchy. Our only meaningful interview with anyone on the

Soi

(who had been there for any considerable length of time) was with the owner of

Banana

(became

New Banana

, later relocated to

Soi Katoey, Silom Soi 4

on the closure of

Soi Twilight

).

Banana

was just across

Soi Twilight

from the then-

Hot Male

. He recalled that the original

Twilight

bar had been there at least

20

to

30

years, and perhaps since as early as

1966

, but he was unable to give a precise timeframe. We also asked Bobby De Cozier

<

link> of

Bobby's Arms

, now deceased, if he knew how long

Twilight

bar had been there. (

Bobby

had a more-than-passing knowledge of the gay community). He recalled that it had relocated there from

New Road

many years ago, some time in the early

1970's

, but likewise could not recall an exact date (-

Note

: this is unsubstantiated as of this date, so we have not included this in any 'historical' writings on

Soi Twilight

). The only thing clear is there is no clarity.
For a long time,

Soi Pratuchai

remained without any

Nitespots

other than the

Twilight

, which was at the

Surawong

entrance. We, regrettably, have had no access to any accounts of the build-up prior to our visit there towards the end of 2005. Also, there is unsubstantiated chatter that a number of gay venues transferred to

Soi Twilight

from

Surawong's

Soi Than Tawan

<

link> during the

2005-2010

timeframe. The original

Twilight

bar became the

New Twilight

at some point in time not known to us, and eventually went out of business, those premises being picked up by

Hot Male

at that juncture. (

Hot Male

remained at that location until they relocated to

Patpong 2

on the closure of

Soi Twilight

).


Soi Twilight

(

Pratuchai

) was a privately owned soi, which allowed it to become a 'Walking Street' at night - keeping out vehicular traffic. At its

4-year

peak, (

December 2010 - November 2014

)

Soi Twilight

maintained on average

19 Nitespot

venues. It was recently purchased by the

Chang

brewery people, and is in the throes of becoming a major redevelopment. On a similar note, the same group is bidding to take over

Soi Katoey

(

Silom Soi 4

), which is another privately owned soi, for yet another redevelopment project. No news yet on the status of those negotiations.
Regrettably at this point in time, our only chance of improving / expanding on the history of

Soi Twilight

would be from readers' submissions of old photos and/ or accounts.


CORONAVIRUS & 'OPEN' SWEDEN


READER

:
Hi!
Reporting from

Sweden

: Without

lock-down

, we have a slow but firm reduction in daily deaths. From around

100 dead/day to 40/day

. Some kind of herd immunity is building.

New York

and

Milan

are most likely on the same path.

But what will happen in countries like

Thailand

when travel is resumed? Most likely infection rates will increase. Will

Thailand

choose to lock-down travel again? Should I rebook my cancelled trip (

April

) to

November

or

December

? Not sure!

I might be forced to

isolate for 2 weeks

at a specified airport hotel. And since I usually travel to

Thailand

for like

2-weeks

at a time (

2- 3 times

per year), that would be useless! For now I just wait and follow the news. A bit annoying!

MIDNITE HOUR:

Part of

Thailand's phenomenal recovery

is the early implementation of 'closed international borders', and it may in fact be the most important part of the recovery. It is predicted that the last of the restrictions to be rolled-back, or removed completely, is the international border issue. As it now stands, we have little to no deaths in

Thailand

, and virtually all the new cases of

Coronavirus

are from

Thais

being repatriated home from other countries. All returnees, infected and uninfected, are required to enter quarantine for

14 days

at

Government

sponsored (reimbursed) hotels.



Social or tourist travel

to

Thailand

will not be practical as long as the

14-day quarantine

is being implemented, and the borders closed to all but 'essential' and repatriated

Thai

nationals and the

6 special categories

listed above.

It is envisioned that when the virus has diminished globally, some countries will enter into

bilateral agreements

where '

medical passports

' of some sort will allow travel between those two countries. (An example might be

Thailand and Australia

- both currently having low to nonexistent infection rates.) It is envisioned that when enough bilateral agreements exist, it would pave the way for broader agreements, such as

pan-Southeast Asia

, etc.

This will likely take a considerable amount of time. This of course is speculation at this point, as there are too many unknowns - the main unknown is whether or not there will be a 'second wave', and if there will be, how serious will it be?

You are, of course, taking the right approach by watching the news. I would suggest you not bother with airline bookings until the virus is further suppressed and 'herd immunity' better quantified and understood - and wait to see how

Sweden & Thailand

arrange bilateral travel. As it now stands, airline bookings are not secure / guaranteed - I have just received news from friends that their bookings to

Thailand

for later in the year were cancelled by the airlines. The airlines are not only restricted by the travel guidelines of the countries of departure

AND

arrival, but whether or not their flights are profitable. This makes for a very unpredictable situation. Very annoying indeed.

As you will already know,

Bangkok

has a thriving used vinyl market, with some occasional good quality buys.


CAFE DE PARIS - 1968


READER

:
I've noticed yr issues lately have some old clubs out of the

60's

and such, each time featuring

Philippine entertainers

. Were there any places that had mainstream groups from the

U.S

or other countries, or did the

Philippines

have the corner on the market? I still remember in the late

70's

some places had

Filipino

groups.

MIDNITE HOUR:

Well, in answer to your question, yes, and yes. While the

Philippine

performers were greater in number by far in the

60's

&

70's

, there were a number of

Nitespots

that either had occasional

International entertainment

, or full-time

International entertainment

. However, the 'king' of

Nighteries

offering

International shows

during the

60's

and

70's

was the

Cafe De Paris

(corner of

Patpong 1

and

Surawong Road

) - which had non-stop entertainers from a number of countries. Another venue of almost equal

International 'stature'

was the

Sani Chateau

- (we hope to locate a pic of them in the near future.) The

Cafe De Paris

usually had two International groups in at a time, alternating throughout the evening. The

Cafe De Paris

drew the occasional big names as well, names we remember to this day. Note: this was before the "

Concert

" format became big in

Bangkok

- the earliest of these were also in the

70's

.


Thanks for reading and for writing in.
Don't hesitate to send your questions and comments - always welcome.
Note: Text may be edited for brevity and/ or clarity.
'Reader's Corner' moderator -

'Boge' Hartman


Historical Research