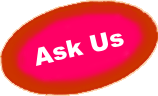 Join the '

Comments

' page...




HONOLULU's CHINATOWN RECOLLECTIONS


READER

:
Quite a series of write ups in your "

Bangkok Eyes

". I haven't been down in

Honolulu's Chinatown

at night and have rarely been back in years. My understanding is that it's now a sleazy place, lot of drugs and taken over by the homeless at night with it's share of problems. The

Vietnamese

of

Honolulu

that had many of the business's for the last

30

years, except for the Bars, back in the

80's

now want out and pretty much have abandon it as they have aged and the attachment to the homeland faded. My (

Vietnamese

) wife goes maybe once a month and says it's a sorry place, all the people she knew that used to go are no longer there or favor

Ala Moana

or other spots, says nobody there is making and money.



MIDNITE HOUR:

While I was in

Honolulu

, friends from our years in

Viet Nam

during the

'60s & '70s

gave me the '

Cook's Tour

', during which I took a lot of photos (some of which appear in my

Chinatown

articles this month and last). On first take, I had no intention of doing an article on

Chinatown

, because I wasn't going to be there long enough to get to really know what was going on.

(

-I recall our days in

Viet Nam

during the war when

US Congressmen

would come to

Saigon

and spend three days (only in

Saigon

), then go back to the

US

as

instant "experts"

. We used to call them the "

Three-Day Wonders

". So, I didn't want to be a '

3-Day Wonder

' writing about

Honolulu's Chinatown

.

)

But because my friends are

Honolulu

residents since the

'80's

, and knew the area, I was able to get at least some general idea of the comings and goings in

Chinatown

and its history. I also spent many days on the Internet researching

Chinatown

- mainly to avoid (as much as possible) screwing things up with inaccuracies. Your input on

Chinatown

is most relevant; I wish I had more time to discuss with you while I was on

Oahu

. Not coincidentally, a couple of areas (subjects) I stayed away from were the '

homeless problem

' that you mentioned (which is bad in some parts of

Chinatown

) and the

Vietnamese community

of

Chinatown

(which I would have loved to write about, but I knew there was no way I could do a decent job in the time I had). Thanks for writing in.



READER

:
We went to see

Deep Throat

at the

Risque Theater

in the

70s

...



MIDNITE HOUR:

What better way to celebrate

Old Chinatown

than this?



READER

:
Your

Chinatown

piece last month was tops. I saw your reference to "

Jake

", did you also reference the movie classic "

Chinatown

"?



MIDNITE HOUR:

At the very bottom line in the article we did pay homage with the actual quote...


THE "GINZA EFFECT"


READER

:
It is disappointing about

Bangkok's

disregard for us, we who built them. I have been going to

BKK

since I was in my

20's

, before the new stupidly large '

Airport-With-Mass-Confusion

'. -And its just not a good airport to relax before a flight, once you get there...

BKK

used to be a very friendly place, and was cheap. Now they have placed themselves at

Tokyo

rates; and the

little brown shaved rats

are nowhere near what

Japanese girls

are. And in

Japan

you don't get sick. Now it seems one cannot take a holiday to

Bangkok

without an 'interruption' of some kind, be it

holiday closures, rip offs

or

being drugged

. What a shame. But maybe another country will take their place. Living in

Japan

I can see most of

Asia

, and be just as relaxed. While an exciting and, yes, cheap place is needed, most who go to

Bangkok

surely have the money - they just do not want to feel cheated. Unless

Thailand

sees this, they may find themselves just a maid for other

Asians

and

Arabs

. Well, just venting, but I know you live there and may deeply disagree. I can understand that. Either way, I'm not old yet and will give

BKK

another shot, and spend too much money, but it is a break from work and drama here. Hope I'm lucky, and there are no closed days (for holidays). Once again, have a great weekend.



MIDNITE HOUR:

"A long time forgotten" (

1975

to be exact) - way before the commencement of this

website

- I and fellow street-crawling flat-mates prophesied the end of

Bangkok

as we knew it. (Those years now wistfully remembered by many as '

Bangkok's Golden Years

'.) Our prophesy was summed up as "

The Ginza Effect

". It meant, of course, comparing

Tokyo's

riotous

Ginza

just after

WW-II

with the

Ginza

of today. The short-take: today's

Ginza

has gone way '

Uptown

' and has become

unreasonably expensive

. Ditto,

Bangkok

, since the end of the

Viet Nam conflict

.
While they yet exist (in ever-shrinking numbers), gone are the days when

A Go-Go's

, and '

Steam-and-Cream'

massage parlors, and

lounge-bars

, and '

freelancer coffee-shops

' ruled the day. Now we are inundated with

Pubs

and '

Clubs

' and

discos

, and open

Bar Beers

, and single-shophouse

specialty massage parlors

, and

bar-restaurants

and

Pool / Sports Bars

. Now we have

black-suited, hard-eyed bouncers

with

military brush-cuts

outside -and inside-

Nitespots

(where none were, or are, needed), and snooty '

up-market Clubs

' with

dress codes

. And we need not belabor endlessly the disproportionate rise in the prices of absolutely everything. Yes, this is the anticipated, inevitable, dawning of "

The Ginza Effect

". And we who have elected to stay are 'living it'. The overarching adage prevails, "

The only 'Constant' is 'Change'

."


'RUMOR-CONTROL' THEN & NOW

READER

:
We hear elsewhere that the

Queen's Park Plaza

is closing. Your

website

, however, not only hasn't reported this yet, but it seems to us you are implying it might not close. While we hope you are right, is there something you are not telling us?



MIDNITE HOUR:

Well, first a bit of background. During the

Viet Nam War

, each

Headquarters

had a fictitious and most facetious '

Section

' called '

Rumor Control

'. Its function and effect was to put a lid on the never-ending stream of

Bullshit

that passed through channels as supposed fact. Our old issues of

Bangkok Eyes

used to have a section inspired by this tongue-in-cheek '

Rumor Control

' called:

Rumor of the Month - Where there's Smoke there's Mirrors

'. See a facsimile below...



Rumor of the Month

Where there's

'

Rumor

' is defined as "no-fault confabulation, chain-reaction speculation...." Nevertheless

M

IDNITE

H

OUR again presents the most outrageous / prevalent rumor to cross our desks this past month:


We discontinued our

Rumors

section for two reasons : the first being - many misread our

monthly rumors

as

'fact'

- and caught us up on our '

error

', pointing out that our '

fact

' didn't come true (...really). The second reason was the equation hasn't changed - exceedingly

few rumors do see the light of day

, and as

an historical news site

, we didn't want to get into '

Speculative Journalism

', even by implication or misunderstanding. As to the

Queen's Park Plaza

"closing" rumor, when we see the 'closing' notifications being nailed up, we will report on those signs. When we see all the bars close, we will report that. When they tear the place down, we will report that. As we are wont to say, "

A good rumor and 65 Baht will get you an iced coffee at the Thermae

".

Thanks for reading and for writing in.
Don't hesitate to send your questions and comments - always welcome.
Note: Text may be edited for brevity and/ or clarity.

'Reader's Corner' moderator -

'Boge' Hartman


Historical Research