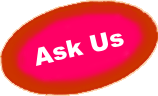 Join the '

Comments

' page...




THE OTHER MIAMI - THE 1967 MASSAGE

A rare old ad for a long-gone massage parlor - don't bother trying to call the phone number...

READER

:
Reading in your profuse

Archives

, I saw a reference to a

Miami R&R hotel

on

Sukhumvit Road

, and I was even able to

Google

a

Miami

there on

Sukhumvit

. Which perplexes me no end - I recall, or think so, that the

Miami

was on

New Petchburi Road

for many years, starting way back in the

R&R days

. Is this senility-creep, or am I correct?



MIDNITE HOUR:

You are not going senile, at least as far as the '

Miami

' is concerned.

'New' Petchburi Road

had a

Miami Massage

parlor going back at least as far as

1966

(the photo ad above is from a

January 1967

publication. (You may also note that it was right across the street from the

Crown Bowl

, which was, in its own right, a great

after-hours Venue

.) The

Miami Hotel

(not massage) was in fact an

R&R hotel

from the same period, and as you note, still there today. At this juncture, we have no confirmation that the two

Miami's

were related.


SOI 33's ARTIST BARS REMEMBERED


READER

:
Just got around (Yes I'm a little slow…

OK

a lot slow) to reading your

February

edition. I remember my first and only trip to

Soi Dead Artists

. I was with

Tom Penn

, a Yank that was a military advisor to the

Thai Army (CIA)

. He took me there one night. I was shocked at how

classy

the place was. The girls were all in evening gowns and they had free peanuts on the bar. The ladies were lovely. That was at the time when many of the bar girls were lovely but the

Soi Dead Artists

were especially lovely. We had one drink then returned to our natural habitat which was

Ned's Moonshine

in

Soi Cowboy

.
I was told, incorrectly (by another

Bangkok blogger

), that

Queen's Park

wasn't going to close. Horse on him. I also see that a

"New" Moonshine

opened. There will always be only one

Moonshine

and that's

Ned

and

Ott's

. Yes... I miss

Pattaya

and

Thailand

...



MIDNITE HOUR:

We have received various responses to the closure of the

Impressionist Bars

on "

Soi Dead Artists

". Many thought the place "

too snooty

", not like what they saw as the '

friendlier bars

' they encountered in the other

Night Entertainment Areas

. However, many were

in agreement with you

. Regardless,

Soi Dead Artists

, and its

Impressionist Artist

clubs, was the first

Night Entertainment Area

of any significance to offer us, we nightcrawlers, something

'upscale'

, something other than the usual

lounges

,

A Go-Go

bars and

Coffee Shops

.


"DAVE THE RAVE" NAILS IT


READER

:
Yo, I just read on

Dave The Rave

a great article on

How To Play The Go Go Game

. This sort of stuff is really useful -

Bangkok Eyes

should do articles like this. He had a great line that stuck in my head and should be engraved in stone somewhere. "

Any go-go bar is either busy or empty for a reason

." What about it? Keep up yr good works tho.



MIDNITE HOUR:

Thanks for writing in.

Dave

of Dave The Rave Bangkok has had his hand in "the game" for at least

20

years ...that we know of... and we consider him a totally reliable source.

Bangkok Eyes

, as a

Nightlife

news journal, generally sticks with news-reporting on the comings and goings of the bars themselves, rather than the intricacies of games people play in the barrooms.

Dave

is recommended reading (something we don't often do), and

Bangkok's

nightcrawlers can find him at

DaveThe Rave

<

link>.


Thanks for reading and for writing in.
Don't hesitate to send your questions and comments - always welcome.
Note: Text may be edited for brevity and/ or clarity.
'Reader's Corner' moderator -

'Boge' Hartman


Historical Research