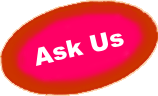 Join the '

Comments

' page...




MISSISSIPPI QUEEN FALLOUT (CONTINUED)


READER

:
What also surprised me in scrolling through the last part of the article on the

Mississippi Twins

was that apparently a great many bars go out of business. As I am interested in small business and entrepreneurship, do you have any feeling for why so many fail?
I would have thought the hard part would be getting opened at all: finding a location at a reasonable rent, the liquor license, satisfying the police and government bureaucrats, i.e. bribes. But that once one could actually open, the business would be a no-brainer. Sure, lots of competition, but a huge never-ending demand from tourists augmented by some local customers too. So what is the recipe for failure here?



MIDNITE HOUR:

There are a great many reasons why bars go out of business. Bar owners, or should I say lessees of the property, who called themselves bar owners, don't have a decent business plan, having unrealistic expectations of income vs outgo. Some bars go out of business because one partner or perhaps the cashier, cheats the other owner. Some bars don't get their leases renewed, or when the new lease comes up it's much more expensive and they can no longer afford it.
Some bar owners go into business with a couple of friends just, they claim, to have a place to go drink with friends - which never works out for long. Some bar owners, like the owners of the

Mississippi Queen

in the story run afoul of the law. Some bar owners just die from old age or from cirrhosis of the liver, and no responsible person takes over from them and it soon goes broke. Some bar owners just get tired of "

the life

" and want to get out of it. The occasional bar owner will do very well, make a lot of money and want to retire, and sell the bar to somebody else for a huge profit - this is rare, and the new owner will change the name of the bar. Some entire bar areas or districts are built on what is called "opportunistic" properties (land in a choice area potentially able to generate high income) and two or three years down the road the owner of the land, not necessarily the buildings, decides to redevelop and put up a high-rise or a shopping complex.
There have been a couple of incidents where the bar owners have been murdered by their Thai wives, whose names appeared on lease document or the property document, and the wives are caught and the bar closes down. And the list goes on. The difficulties in doing business, such as the bribes to officialdom, are easily handled by just understanding that it is a "

cost of doing business

" .



READER

:
Your article on the

Mississippi Twins

was a very moving tribute to the two sisters. It also captures a period in

Bangkok

that is gone. Those who experienced that brief period acquired a lifetime of memories.



MIDNITE HOUR:

The article was penned by producer / documentarian

Peter Du Cane

based on years of research - I will most certainly onpass to him your thoughts.


Thanks for reading and for writing in.
Don't hesitate to send your questions and comments - always welcome.
Note: Text may be edited for brevity and/ or clarity.

'Reader's Corner' moderator -

'Boge' Hartman


Historical Research



Let the December 2019 Follies begin-



Twilo
, the open music lounge, has done itself up in some very impressive
dynamic
floor-to-ceiling signage. While we prefer real neon, we must admit the new lighting is certainly eye-catching May they continue to rock 'n roll...


PATPONG 1

When we first walked past, we said out-loud to a friend, "
What's wrong with this picture?"
Then it dawned on us - this "
King's Castle
" was, up until last month, the long-standing
King's Corner
. (Name-change only - still a
King's Group
bar.)
Modus operandi
unchanged. May they persevere... Note: the
King's Corner 2
is still in operation on
PP2
.


PATPONG 1

The
King's Castle 2
has already started its "
Christmas Season
" with an out-front
Christmas
tree. ...That's the spirit....


PATPONG 1

King's Corner 2
has moved.... its front door. Previously accessed from
Soi Bookstore
(connecting
PP1
&
PP2
), it has now cut a new door and is accessed through
Patpong 2
only. Keep on slidin'...


PATPONG 2

The instantly-popular
Patpong Museum
continues to improve its external signage. We are on our
fourth visit,
and planning our
fifth
- we keep finding more items of historical (and current) interest. As
Bernard Trink
would say, "'
Nuff said
."


PATPONG 2

Oasis
, the
Nitespot
that opened in the now-relocated
Sahara
digs, had its official opening only days after our last-month's survey. It looks to be an 'instant success'. A two-level, indoor / outdoor lounge,
bar beer
, quick-diner, pool bar, sports bar, it attracts all those not seeking an
A Go-Go
or
HJ bar
. May they roll only
7
's and
9
's...