This month
Bangkok Eyes
' continues with our reporting on the
Pandemic
:
(1.)
We endeavor to advise readers / potential visitors of the status of
Bangkok's / Thailand's Tourism
, specifically as it pertains to the
Night Entertainment Scene
, and,
(2.)
Continue to provide an ongoing
historical record
of the
Global Pandemic
as it affects
Bangkok / Thaland
.

Although the

Coronavirus

in

Thailand

has not receded to lowest levels, the

Thai Ministry of Public Health (Department of Disease Control)

recently stated that the current levels (see chart below) are manageable, in that the occasional new clusters are isolated, and are easily brought under control. This is

a significant and long overdue reversal

in official attitudes. In coordination with the

Center for COVID-19 Situation Administration (CCSA)

, new guidelines for reopening

Thailand

for international tourism have been adopted. (Note that these guidelines are currently being put into effect, however it is understood that the timelines may not be precise.)

In that the distribution of

Coronavirus

vaccines

has begun, and in that a nominal number of new cases has been observed,

Thailand

-on

01 April

- halved the quarantine requirement for those entering the country with proof of vaccination to one week. This is the first step toward allowing inoculated visitors into

Thailand

without the need to quarantine.

A

Ministry of Foreign Affairs

spokesperson said that travelers (

Thais

and foreigners) are now no longer required to have the "

fit-to-fly documents

" previously issued by

Thai consulates

at countries of origin. Foreigners entering

Thailand

are still required to show a recent (within

72

hours) negative

CoV-19

test result

.

The spokesperson said that persons who have been vaccinated will initially still be required to spend

7 days

in quarantine hotels, compared to the previous

14 days

. Unvaccinated people will have to spend

10 days

(instead of the previous

14 days

) in quarantine. The

11 countries in sub-Saharan Africa

will still have to do the full

14 days

quarantine. Vaccinated visitors to

Thailand

must have certificates approved by the

Thai FDA

or the

World Health Organization

. The

7 vaccines

approved for use in

Thailand

include

Sinovac, AstraZeneca, Johnson & Johnson, Pfizer and Moderna

.

Thailand

has settled on a tentative date to fully reopen the island of

Phuket

on

July 1

this year - for vaccinated visitors. Those vaccinated visitors would not be required to quarantine. Visitors arriving in

Thailand

through

Phuket

airport will be required to spend approximately

1 week

on

Phuket Island

before they will be permitted to travel elsewhere in

Thailand

. In preparation of a

1 July

re-opening, businesses on

Phuket

are hoping to vaccinate most residents by

May 2021

.
IF YOU'RE PLANNING TO TRAVEL...
F
or those trying to navigate the multitude of changing regulations, we recommend the
link below
: Once at the website , scroll down a bit and click on "
View Live Map
", and you can enter your home country (or where you are now), and the destination you're interested in. They give you all the latest information on infection rate/trend, and regulations on quarantine, testing, etc. If you give them your e-mail address, they will send you updates when there's a change in your specific travel interest(s).
Skyscanner.com
...And now....
We have Something Special for all the "

Dear Spoiled Babies

"
During the
Influenza Pandemic of 1918 (The Spanish Flu)
, people were required to
wear masks
- as volumes of photographic evidence will bear out. And as penicillin wasn't discovered until
1928
, wearing of masks helped until herd immunity was able to finally rid the planet of the virus. Likewise, when
Thailand
, last year, implemented total isolation, they employed a number of measures which kept the
Coronavirus
spread down to nearly zero. One of those measures was wearing masks. While there is no way to accurately calculate the percent masks helped stop the spread, it was
unquestionably
one of the contributing measures. To say the same thing another way, we know masks work, we just don't know to what extent.
After the
Spanish Flu
was history, and after penicillin was invented, people who travelled internationally were required to carry their '
yellow health card
' to show they had a number of inoculations. If you didn't have your card, you either would not be allowed to travel, or would be held at your point of arrival and get a new series of inoculations. And every international traveller knew and understood this. ...And no one complained.
Currently
Thailand
requires locals and foreigners to wear masks under certain conditions. Sooner rather than later, those coming to
Thailand
will be required to show proof of vaccination against
Covid-19
. So if you are one of those
Dear Spoiled Babies
who feels that being '
forced
' to
wear a mask
and '
forced
' to carry a '
Covid Passport
' infringes on your
First Amendment Rights
or '
personal choice
', fine.... Stay home -
do not
come to
Thailand
...
O

ne last consideration

: There are

Covid vaccines

, and then there are

Covid vaccines

. One from

Russia

, two from

China

, one from

India

, and a few more from

Europe

and

North America

. As time goes on, we note a number of news items indicating some of the vaccines are possibly responsible for causing

severe adverse reactions

. If you are not planning to travel in the next

2

to

3 months

, don't be stampeded into getting your vaccination early. A

2-injection series

takes about a month, so it won't hurt to hold off on getting vaccinated until more is known about the

possible side effects

of the various vaccines.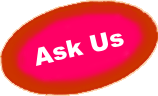 Join the '

Comments

' page...




ANYONE FOR A SEA HAG ?

This

Sea Hag

graphic extract is property of fantasy gaming site

Draconic

<

link>

.

READER

:
Out drinking in a few of the old places, and a few of the new ones, the name

Sea Hag Bar

has popped up more than once in our drunken bouts. Is there a

Sea Hag

? Or is it one of the many dozens of bars that have disappeared over the years? Anything hiding in your archives?



MIDNITE HOUR:

We must be hanging out with the same crowd. This is the third time the

Sea Hag bar

has come up this month. It's becoming a

FAQ

. Please pardon our "

yes - no

" reply below. You may have noticed through

Google

there is a

Sea Hag

restaurant in

Phuket

- which we believe is still open even due to

CoV-19

. But sometime in the period :

late 50's

through the

mid-60's

there was another

Sea Hag

- a

Night Entertainment Venue

. It does not exist now. There is no known relation between the

Sea Hag

of old and the

Phuket Sea Hag

. From our sources and from what we could pick up from the Internet, the best we can do is paste together a very-approximate, oft-contradictory scenario of the old

Sea Hag bar

. The original

Sea Hag bar

, circa

1958-59 (?)

, was likely originally a seaman's bar. It was located, according to one source, somewhere near the

Oriental Hotel

/

Central Post Office

, either on

New Road

(

Jaroen Krung

) or on one of the

side Sois

. (Popular

Nitespot Sois

at the time were '

Oriental Lane

' and '

Old Customs House Lane

'). At some point in time, in the very early

1960's

it was reported to have relocated into

Soi 4, Silom

, becoming the first bar to have opened there. As the story goes, it was then that it changed to a gay bar, pioneering what was to later become known as (the somewhat misnomered) "

Soi Katoey

". It would remain there for a number of years before going out of business. Again, all of this is '

speculation

' at this point;

Midnite Hour

will continue to search for corroboration. It is most likely, should the historical details be confirmed once and for all, a very different story will be told. Should any of our readers have any photos of the original

Sea Hag

(either location) or other corroborating bits and pieces, please forward to us in an email.

WHAT WAS A '13 NIGHT MARKET' ?

13 Night Market as it began closing down permanently (Feb 2005).

READER

:
I've noticed you have a "

13 Night Market

" listed in your review of

Entertainment Areas

from twenty years ago. But I have to ask, you always show no bars in that section, which you also call the old

Thermae

compound. Was that even a real

Bar Area

? I was a regular

Bangkok

visitor in those years, and I of course remember

Clinton Plaza

, but I don't really recall anything else you would call another separate

bar "area"

.



MIDNITE HOUR:

The

13 Night Market

was in fact located on the rubble (literally) of the original (pre-move)

Thermae Massage Parlor / Barber / Coffee Shop

. The original

Nitespots

to appear there were a 'spill-over' from next door

Clinton Plaza

. At that time (

Apr 1999

), we included them in our survey, but shortly thereafter, those few

Venues

went out of business. It wasn't until much later (

May 2003

) that they opened a number of bar beers there. They would eventually grow to (on average)

15 bars

, maintaining a '

critical mass

', before they closed down for good (

Feb 2005

). The

13 Night Market

could be called a

'transition' bar area

, in that a number of bars moved there from

Clinton Plaza

as it wound down, and, later, when the

13 Night Market

closed down, many of those bars moved to either

Sukhumvit Square

or the newly opening

Sukhumvit 1 Plaza

at

Sukhumvit Soi 1

. In that we had recorded the original

Venues

at

13 Night Market

, we decided to continue keeping the

Nitespot Area

on our books in order to provide a complete

"historical' account

(which, of necessity, includes an extended 'down time' where no bars were in operation.)

A SWEDEN SUCCESS STORY ?

READER

: Hi William
Having read your recent bulletin I have to disagree with your assertion that

Sweden

not locking down has been a success. A quite accurate way to assess a country's success is how many deaths they have had per million of population. According to '

Worldometer

' up until yesterday

Sweden

have had

1305

deaths per million. Other comparable

Scandinavian countries

have had a far greater success as can be seen in that

Denmark

have had

413

,

Finland 145

and

Norway

only

119

deaths per million due to

COVID-19

. .... .... .... Anyway, I enjoy your monthly report and please keep up the good work.



MIDNITE HOUR:

Thanks for writing in. We have received a couple of comments on this - yours the more rational by far. Actually,

Bangkok Eyes

hasn't asserted that

Sweden

has been a "success". We have instead stated we are using

Sweden

as a "

benchmark

" - that is to say, a point of reference. It can be seen from

Worldometers

that while there are other countries with better statistics, there are other countries (like the

USA

) where they have locked down, but have

disastrous death tolls

- not to mention

disastrous economic tolls

. In that

Sweden

has not locked down, it is enlightening and informative to compare

Sweden's

rates and trends of infection / death with those countries that have mandated lockdowns. (We have avoided '

cherry picking

' just a few countries to make our comparisons.) In selecting

Sweden

as a '

benchmark

',

Bangkok Eyes

has been able to demonstrate that there is apparently

no direct correlation

between locking down and controlling the virus. Much of the world is now waking up to this fact - to include the

USA

. We chose

Sweden

not only because they did not have mandatory lockdown, but also because they have comprehensive health care, common sense

CoV

safeguarding, as well as accurate reporting.

Bangkok Eyes

has several times differentiated between

Coronavirus

and '

Coronaphobia

' -

Coronaphobia

being the now-obvious over-reaction (specifically lengthy, unnecessary lockdowns) exhibited by many of the planet's governments.
A recent

YouTube

blogger took it upon himself to take a trip to

Sweden

and document the actual, '

on-the-ground' Sweden

. He wanted to see for himself -unfiltered- what measures the Government had taken, and conditions on the street, in restaurants and shops and bars - without having to depend on the slant of biased mainstream media and political entities. His enlightening documentary can be found at,

The Swedish Stretegy

<

link>.

Thanks for reading and for writing in.
Don't hesitate to send your questions and comments - always welcome.
Note: Text may be edited for brevity and/ or clarity.
'Reader's Corner' moderator -

'Boge' Hartman


Historical Research